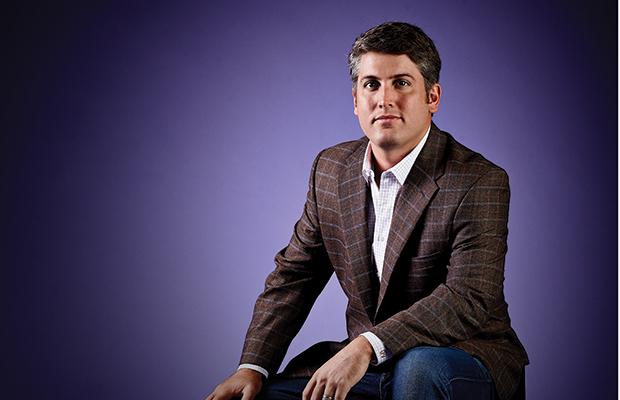 Republished with permission from http://www.fwtx.com/
Photography by Alex Lepe  
It was, as Chris Powers acknowledges, "the epitome of what was wrong with the economy." Only, "I didn't know it back then." A freshman at TCU interested in business, Powers befriended Adam Blake, a TCU student who was already buying houses around the university and later hit the headlines when he bought the Electric Building downtown as a 24-year-old.
The strategy Powers learned from Blake during that era of loose money: "You could go downtown to Countrywide Financial and get a loan with 3 percent down and 6 percent cash back at closing." Buy the home, lease it to a tenant, take the deal back to the bank for a refi. "Now I can start borrowing against that," Powers recalls.
By the time Powers graduated early from TCU at age 21, using that strategy, he owned eight single-family homes around TCU. And he'd launched a real estate management business with a web site, running 40-50 units and earning bonuses if he got higher rents than the property owners had been making.
From there, Powers quickly moved on bigger real estate deals. Today, he's taken the lead among several developers in rebranding 275 acres overlooking the Trinity River off of White Settlement Road in west Fort Worth, with a goal of redeveloping it into a luxury mixed-use hub for residents of Westover Hills, Westworth Village, and Arlington Heights. Powers, who does business today under his Fort Capital banner, says the firm has done $78 million in projects in six years and has $55-$60 million in assets under management. That's a long resume and expansive portfolio for a 29-year-old.
To read the full article from FWinc. by Scott Nishimura, visit: HERE
We were able to visit with Chris Powers about one of his most recent projects located close to the Cultural District and West 7th areas of Fort Worth, called The Foundry Town Homes. When asked about distinguishing features of the project Powers replied, "they are set apart from others in the area not only because of their clean architectural appeal but also the quality finishes and luxurious amenities found inside. With expertly thought out floor plans and our implementation of smart home technology, our town homes are thoughtfully designed to help support a serenely efficient lifestyle.  
To learn more about The Foundry, please visit: http://www.jzfortworth.com/the-foundry-town-homes/