This past weekend, my boyfriend and I loaded up our 3 rambunctious boys and headed out to Runaway Bay.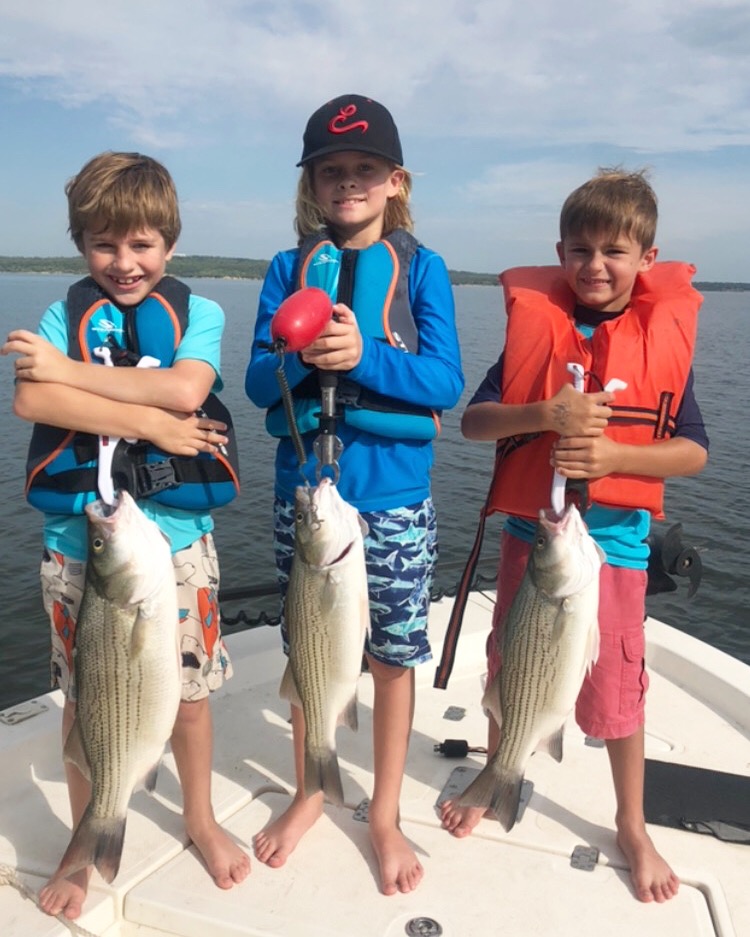 Just North West of Springtown off 199 and only an hour away from Fort Worth is a quiet Texas town located right on Lake Bridgeport. Runaway Bay is home to the beautiful and recently renovated RB Golf Club and Resort.  The drive is easy, and if you can keep your kids eyes away from screens, they will see all sorts of wildlife along the way including deer, armadillos, lots of cattle. If they still have any attention span left, you can even teach them the beauty that is the noble game of Slug Bug.
We chose the Stay and Play package offered by the Resort, which included a round of golf, club rentals, golf carts, and a stay in a perfectly-appointed house on the course. The three bedroom house had everything we needed, and the homemade chocolate chip cookies and stocked fridge were an added and welcome bonus upon arrival. Better planned, we could have made a grocery run and cooked a big breakfast on Sunday morning in the fully-equipped kitchen. Instead we opted for an early morning fishing trip over a big home-cooked breakfast.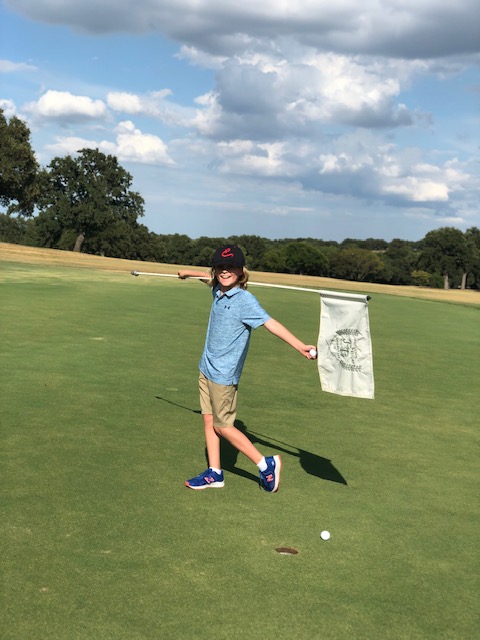 We pulled up to the clubhouse Saturday afternoon, checked into the resort, had golf carts delivered to the house, threw our stuff down, and went to play a round of golf. If I am being honest, I was a little nervous about the golf as I have never in my life played a full round. Luckily, my nine year old showed me the ropes, and we had the best time. I see many more rounds in our future. After golf, we enjoyed dinner in the newly expanded and renovated restaurant, Lakeview Tavern & Grill. With views of the lake and overlooking the golf course, it's hard to beat.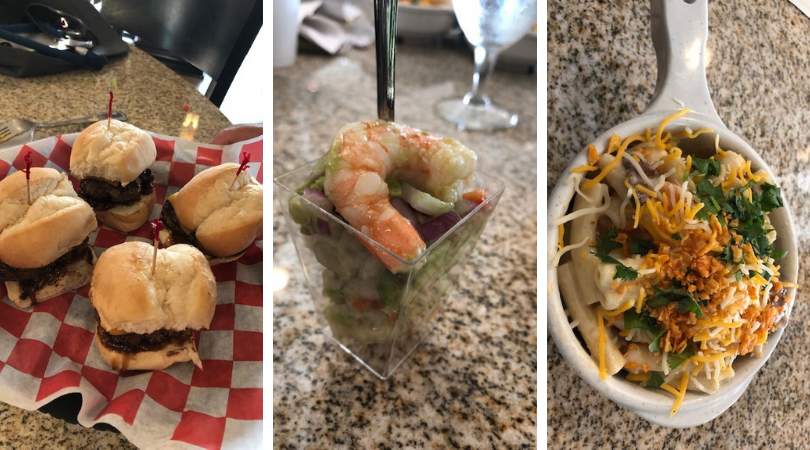 The casual dining restaurant has debuted a whole new look and menu. Appetizers at Lakeview Tavern & Grill include loaded nachos, shrimp cocktail, boneless wings, cheese sticks, chips and queso, and loaded fries. Salads include Cobb salad, Caesar salad, fajita salad, and a Greens and Beans Bar. Baskets include burgers, a grilled chicken sandwich, club sandwich, fish and chips, and quesadillas. Main plates include chicken fried steak, chicken fried chicken, grilled chicken breast, and fajitas. Desserts include flourless chocolate cake and peach cobbler. Weekly specials include Taco Tuesday, Pasta Wednesday, Burger Nite Thursday, Fish Friday, Chef Special Saturday, and Brunch Buffet Sunday. The burgers and massive steak fries are highly recommended and kid approved.
RB Golf Club & Resort in Runaway Bay, Texas offers the only 18-hole golf course in either Wise or Jack counties. Once rated as one of the best places to play in Texas by Golf Digest, renovations are already underway to transform the property into the premier golf club in Wise County.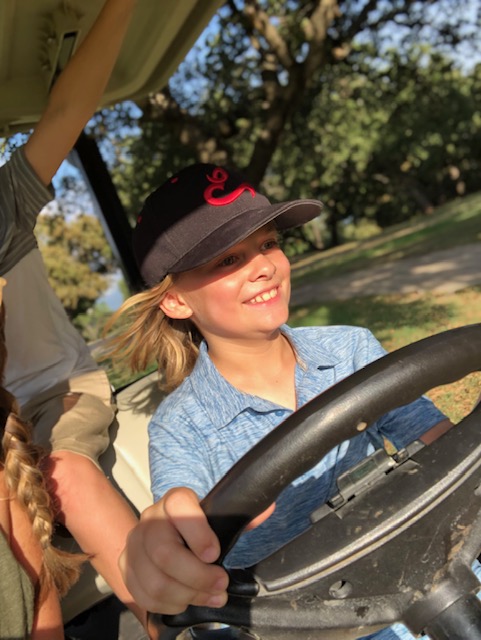 If you are looking for a fun weekend getaway that is easy to access from Fort Worth, RB Golf Club and Resort won't disappoint. If you are feeling ambitious, bring the boat and head out on the lake while you're there. The boat ramp is less than a mile from the house so this made a perfect weekend for all four golf-loving fishermen in our crew. The lake is just as beautiful as the golf course, and you won't want to miss out on either.
For membership, tee times, and more information, visit rbgolf.com or call 940-575-2225.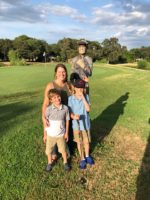 Angela Weaver is a native Texan, raised in Keller, but she got to Fort Worth as soon as she could. At 17, she joined the Marine Corps and served four years active duty. After her military service ended, she went to work for a hedge fund and then a whiskey distillery, both in Fort Worth. Her most important role started in 2009 when she became a mom. She lives with her two boys in Fort Worth and spends as much time as possible on fun adventures with her kids. She loves to spend her time with her boys outdoors getting the full Boy Mom experience, even if that means being covered in dirt, catching fish, or shooting BB guns. She loves the sense of community she has found in Fort Worth and can't wait share that with our readers.