A few months ago we posted about one of our favorite casual dining spots, Olivella's. After our last experience I thought it was time to reiterate a few things.  First of all, they're one of the oldest pizza families from Italy — yes, right here in our backyard! And they've have been selected Best Pizza in Texas by USAToday.
So, a few weeks ago we had a sort of impromptu family gathering there. Usually it's just me, the wife, and the kids fighting over their thin Roman and Neapolitan style pizzas, but this time we were joined by my mother in-law, my brother in-law, and my sister in-law.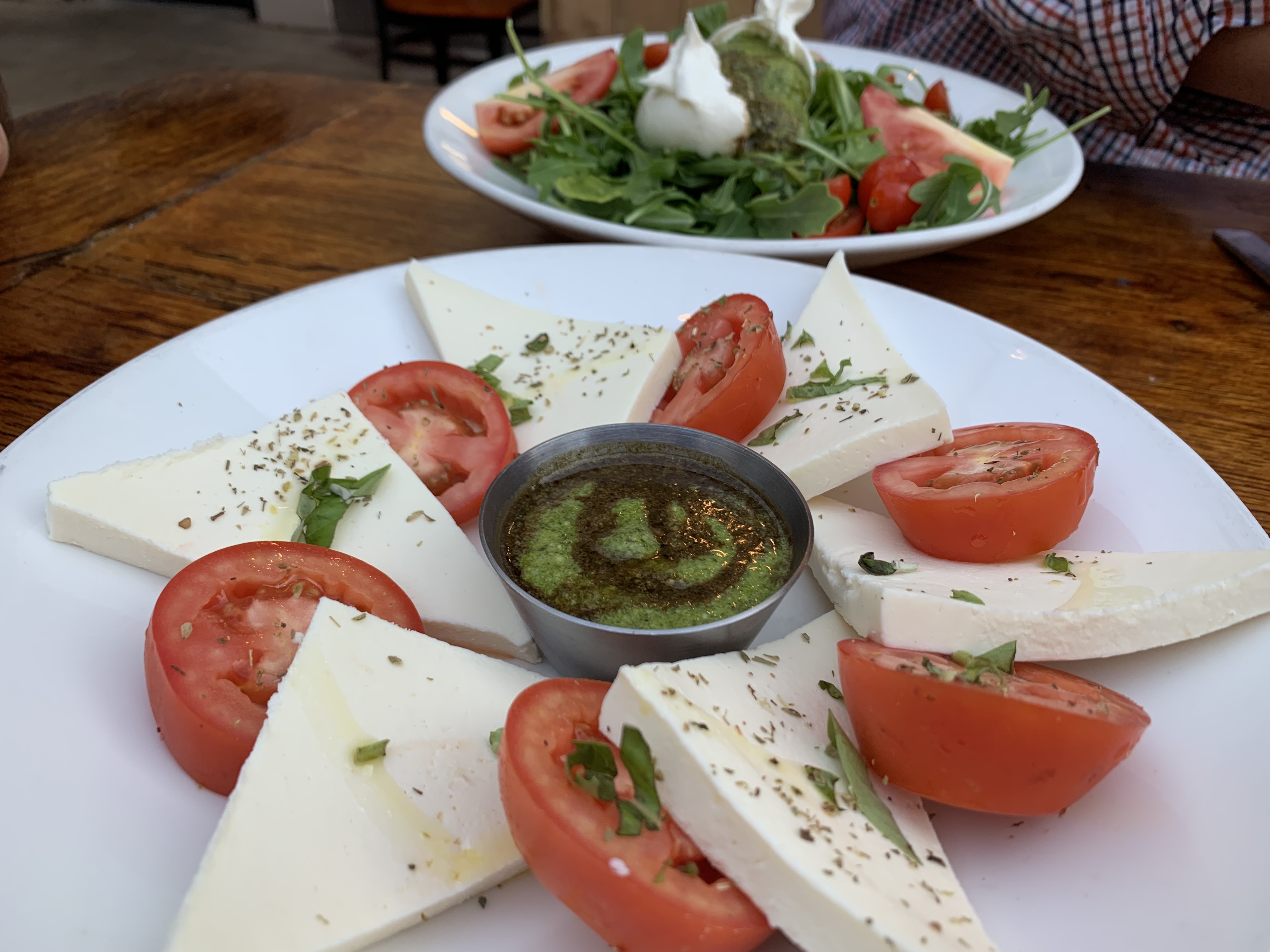 Our lively party of nine got a great table on their climatized patio. I love patio dining but in the summer it's just too darn hot. Can't do it!  At Olivella's, it's enclosed when too hot, cold, or wet, and then the roof retracts — so it's wide open to the sky — when weather permits.  I don't really know of any other place quite like it in Fort Worth, and I love it!
We started off with beverages for all. A round of stiff Shirley Temples for the kids and some wine for the adults. It was a Sunday, which means it was half-price wine bottles (Tuesdays are also half-price bottles). My brother in-law is a complete wine nerd, err I mean, connoisseur. He can smell a wine and not only tell you what kind of wine it is but often the region or even vineyard it's from. I'm a sort of connoisseur myself and can tell you if its red or white by just looking at it and if I like by simply tasting it! The point is it's tough for a wine list to impress my brother in-law. Olivella's delivered though. He ordered a couple bottles — basically for the normal price of one. I don't remember the order exactly, but I can confidently say they were red and also delicious. I'm pretty sure you can't go wrong with anything on the very well-curated list.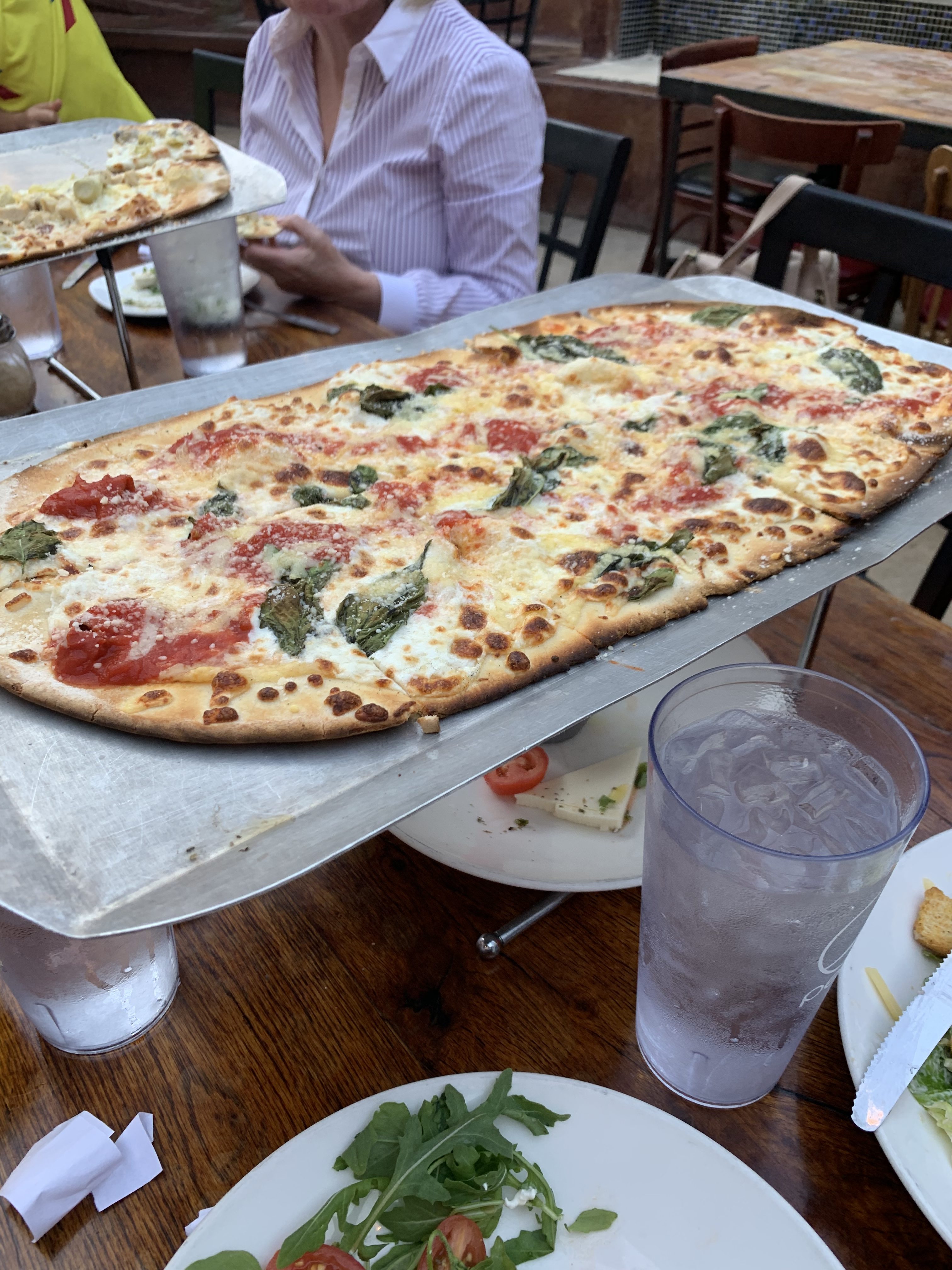 As for food, I wanted to make sure we tried some things we hadn't had before. As I get progressively deeper into the menu on each visit, I'm impressed by the fact everything (and at this point I've had pretty much everything) at Olivella's is really, really good. For starters, just order Momma's Meatballs and the Bruschetta Prosciutto with the gorgonzola and sun-dried tomatoes. (OMG!) Follow that up with a Caprese Salad with Olivella's house-made mozzarella. It's perfect!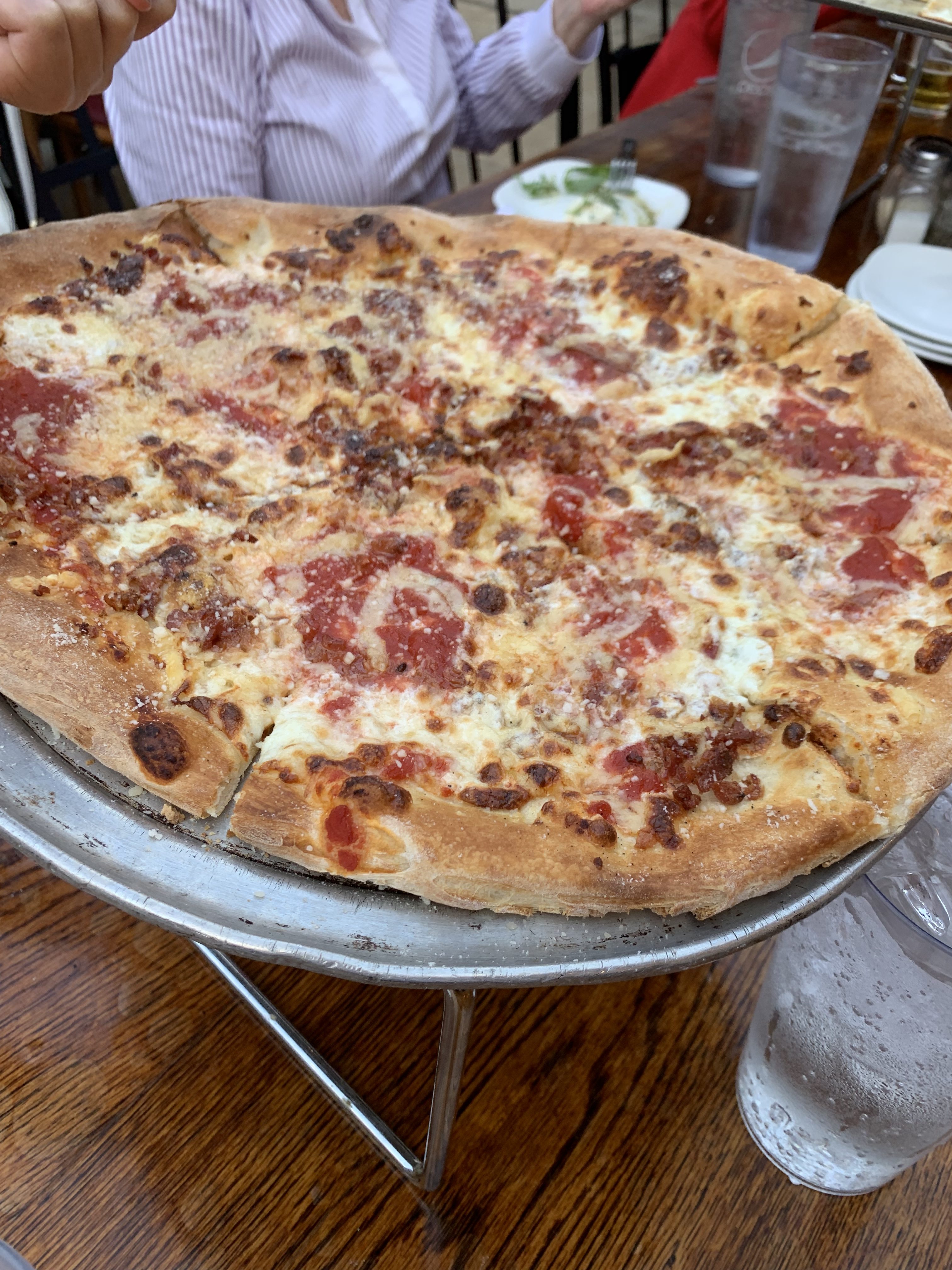 I thought about making some pizza and pasta recommendations here, but it really doesn't matter what I say. Just spin the wheel of fortune and be amazed… Alright, if you must know, Black Truffle, Regina Margherita, The Dream, the Five Cheese Chicken & Artichoke pizzas (be sure to try both authentic Roman and Neapolitan styles), and the Cheese Ravioli in vodka sauce with pancetta. There, I've done most of the hard work for you. All you have to do is pick out your dessert, which, if I were you (I'm not, but if I were), I'd order the Zeppole (Italian beignets) and the Tiramisu for the table, a cappuccino for myself, and call it a darn good day!
Honestly! Where else can you get a meal this great at slap-your-momma prices and eat it on a patio where you're not going to suffer from heat exhaustion!? Nowhere, that's where.
Oh! Don't forget the unbeatable weekly specials. Check it out at Olivellas.com