If you're ready to have an unforgettably fun evening, head over to the Fort Worth Museum of Science and History on November 16th at 7 pm for the Mad Scientist Ball!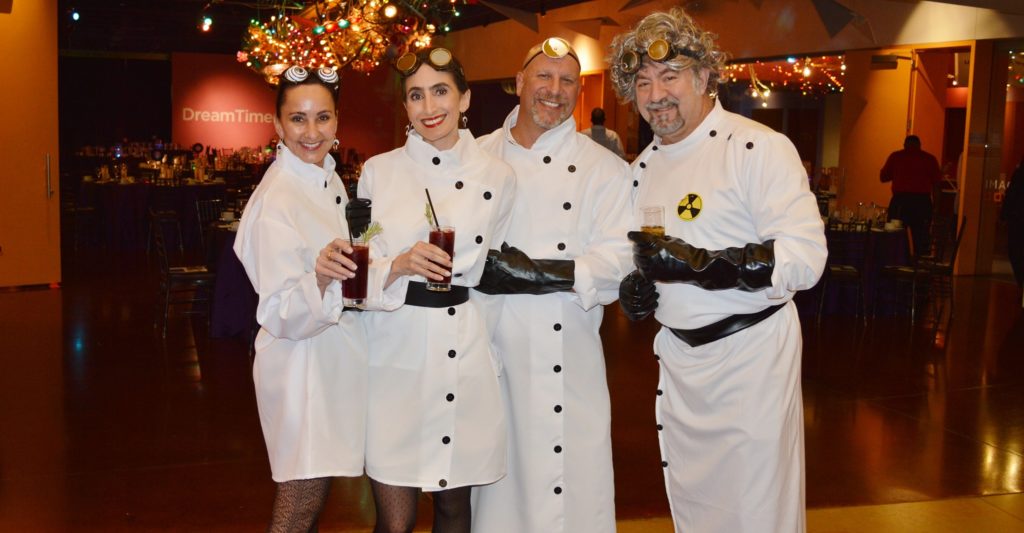 This great party, sometimes called a "Bash", has been the Fort Worth Museum of Science and History's signature fund raising event for many years.  Maybe you've been to a few in the past, maybe you attend every year, or maybe this year will be your first time.  Plenty of us have enjoyed the amazing experiments, food, and entertainment; some of us went big and attended in costume! It's the most fun you can have in a lab coat!  I am so happy to be planning this year's event; it's been a great time working with Founding Chair, Carter Martin, and a wonderful MSB Committee consisting of Sheila Johnson, Josie Martin, Elizabeth McCoy, Garett Essl, Jennifer Rosell, Azilee Stephenson, Liz Fleischer, Julia Wade, and Jill Cassady .
This year's event has special significance:  The museum is celebrating the 70th anniversary of Museum School and 10 years in the "new" building.  The theme is "Back to the Future," as we remember how far we've come and look forward to what we will be.
Since the museum has been such a beacon in Fort Worth, this year's Ball is going to be a "taste of Fort Worth" style event with several local chefs providing their distinguished dishes. Get ready to experience a kaleidoscope of tastes – from tacos to tuna tartare and everything in between.  As usual, there will be a signature drink for the evening.  It's all about collecting the best of Cowtown in one of our city's most beloved icons.
In addition to the mind-blowing experiments and virtual reality experiences we all love, Four Day Weekend will provide plenty of laughs with a short set and DJ Adrian Garza will keep the music rocking all night. On top of that, two incredible magicians, Brian Masters and Anthony Dempsey, will stroll through the crowd with amazing sleight of hand. I have seen their magic up close, and I mean inches away, and I was mystified!  For those who are up for a daring adventure, Lockheed Martin will have a flight simulator on site.  Overall, it will be an electric, energetic evening!
By attending the Mad Scientist Ball, you are not only treating yourself to a crazy fun night, you are helping the museum continue the legacy of extraordinary learning that has made Fort Worth a spectacular place to call home!  Join us and bring your friends for a night of museum madness!  Get a sneak peek at the fun in store for the night and buy your tickets at https://www.fwmuseum.org/about-us/mad-scientist-ball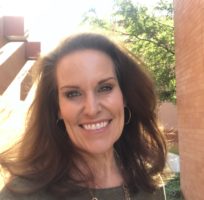 Mary Beth Houston has loved calling Fort Worth home since 1995.  Like so many Fort Worthians, she has sent her daughters to Museum School and she's attended a couple of Mad Scientist Balls.  After taking time off to be a full-time mom to three daughters, she is happy to jump back into the workforce at the Museum, which has had such a big place in her family's heart. She has an MBA from the University of Notre Dame and a paralegal certificate from TCU. You can often find her taking walks with her dachshund, Slider (named after the pilot from the movie Top Gun).  Mary Beth also teaches 6 am fitness classes at TCU, so if you're up early and feel like breaking a good sweat, head over to the Rec and take her cycle class!