There are few things more disheartening than the realization that your car needs servicing.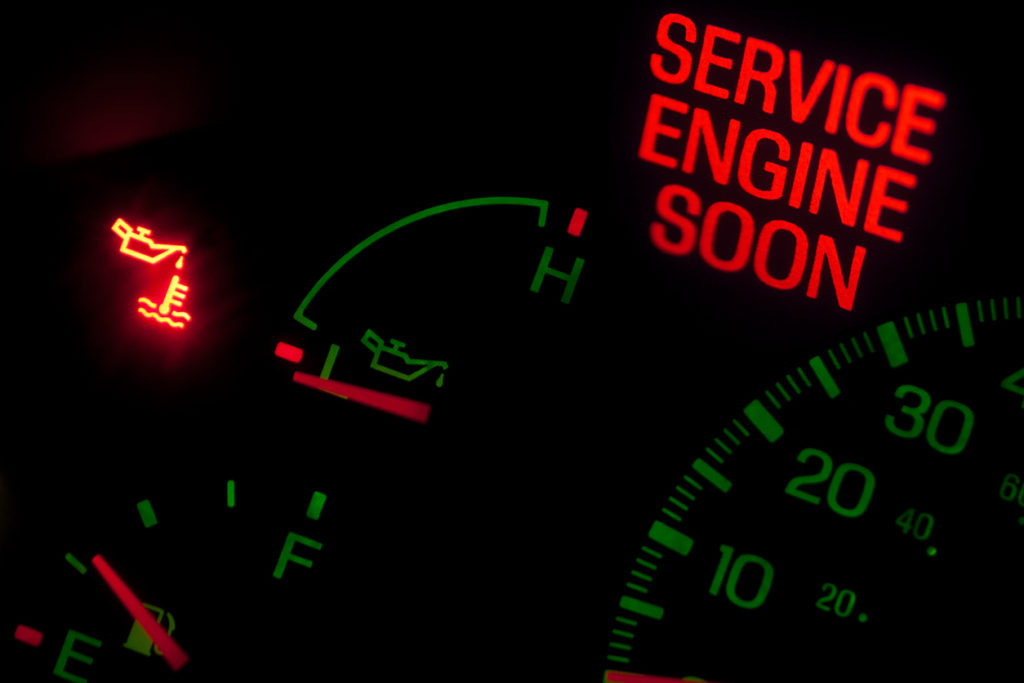 Whether it's the thought of keeping your kids from behaving like wild animals while sitting in an uncomfortable waiting room with a television blaring reruns of "The Jerry Springer Show," or it's the knowledge that you will be condescended to by the mechanics who might try to pad the invoice with unnecessary charges, getting your car serviced is a chore that most of us would give almost anything to avoid.
I didn't know what to expect when I pulled up in the service drive of Park Place Motorcars after test-driving a 2019 Mercedes Benz GLC (more on that later). Park Place Motorcars is extremely impressive, from the welcome as you walk in the door to the passion and knowledge of the salespeople, but this was the service department. I was convinced that not even Park Place could make the service experience anything but a necessary evil to be endured.
Boy, was I wrong!
When you arrive at the service department of Park Place Motorcars, you are met by a cheerful valet. If you've made an appointment, the valet contacts your service representative. Think of your service representative as your personal cruise director. They guide you and your vehicle through the service experience, making sure you are comfortable and happy. If you don't have an appointment, don't worry! You will be assigned a service representative on the spot.
My service representative, Viviana, has worked for Park Place for six years. She jumped into the driver's seat of the GLC to take me on a tour of the inner workings of the service department.
"Each representative has their own team of certified technicians," Viviana explained. "I have 'my' bay, and 'my' technicians and I are in constant contact."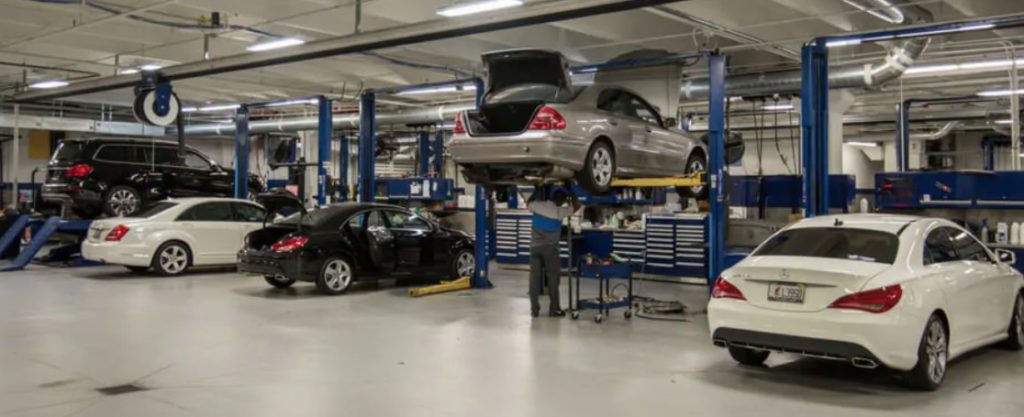 As we turned into Viviana's bay, my jaw hit my chest. Instead of the dark, hot, dirty garage of my imagination, this was well-lit, air-conditioned, and spotless. (It was cleaner than my house.) You could eat off the floor. As we turned out of the bay into the back of the Park Place lot, I marveled at how neat and tidy everything was. "We have a lawn crew who comes every week to cut the grass, and leaves are blown away every night," Viviana said matter-of-factly, as if every dealership has manicured grass where no customer goes.
After a brief turn through the on-site car wash and detailing department (if you purchase a car at any Park Place dealership, you can get it washed for free every Saturday at any Park Place dealership!), we returned to Viviana's office. She was brimming with enthusiasm for her technicians, saying that they will even go so far as to ride along with you to hear any noises or feel any shimmies that the car is making. All questions, no matter how basic, are answered, and no one talks down or condescends.
Finally, Viviana lead me to the waiting area. Let's just say that I could happily spend hours there. The seating is plentiful, varied, and, most importantly, comfortable. There are snacks and drinks available. The Wi-Fi is free. There is a computer for customer use, and there is a dedicated playroom for little ones, stocked with games, books, and toys. If you decide to take advantage of the shuttle service or get a loaner, Viviana told me that you get text updates from your service representative, who is always available to answer questions by phone, text, or email.
A quick word about the certified technicians at Park Place: while few people buy a vehicle with an eye to selling it later, it is worth it to have your service done at the dealership by certified technicians. When you do go to sell or trade in your car, you will get more for it if you can prove all service was done by certified technicians.
So, let's turn from the service department to the car. The GLC is Park Place's number one seller, and I now understand why! It's smaller than the GLE I test-drove previously, but it is as just as comfortable and just as safe.
As he had previously, Zane helped me guided me through the technology of the car before I left the lot. He explained that because the GLC is a smaller SUV, it appeals to both young people who don't need a third row and empty nesters who no longer need to haul around teenagers and their stuff. (When you go to Park Place, ask for Zane. He's the best!)
I have to say that I absolutely loved the GLC. My older daughter and I needed to run some errands before we left to go on our annual Grandparent Trip, and we thoroughly enjoyed running around town with the panoramic sunroof open and singing our hearts out to our playlist blaring over Apple CarPlay. The kids report that the back seat is comfortable and roomy, and my younger daughter was thrilled that she could see out the back windows (she's rather petite). My husband, who is six feet, 2 inches tall, was able to have ample leg room in the passenger's seat while leaving more than enough room in the backseat for my teenager. The technology is unobtrusive but useful. All in all, the 2019 GLC is a great car!
So now I've experienced the sales department and the service department of Park Place Motorcars, and I have nothing but good things to say about both. The employees truly want to give you the best experience possible, be it buying a car or having that car serviced. I can't wait to find out what my next assignment from Park Place will be, so stay tuned!