Recipes
It's Hatchsteria at Central Market
They're here! They're here! Hatch chiles have arrived at Central Market, and I'm in Hatch heaven.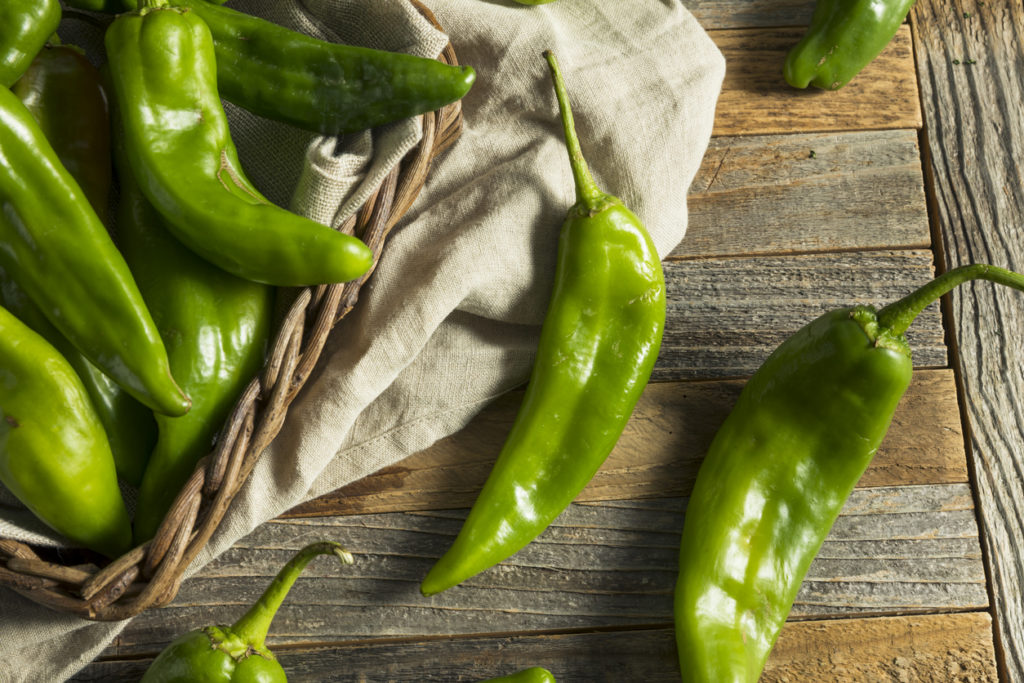 This year, Central Market has "imported" 330,000 pounds of Hatch chiles for Hatchsteria, which starts today and runs through August 20. They have Hatch products in every department, and some great cooking classes featuring the delicious chiles. I have already gotten my case of milds and my case of hots, and I've come up with some recipes to celebrate. This is my fourth year coming up with Hatch recipes, and the other recipes can be found here, here, and here. So enjoy these recipes, and make plans to get your Hatch chiles before it's too late!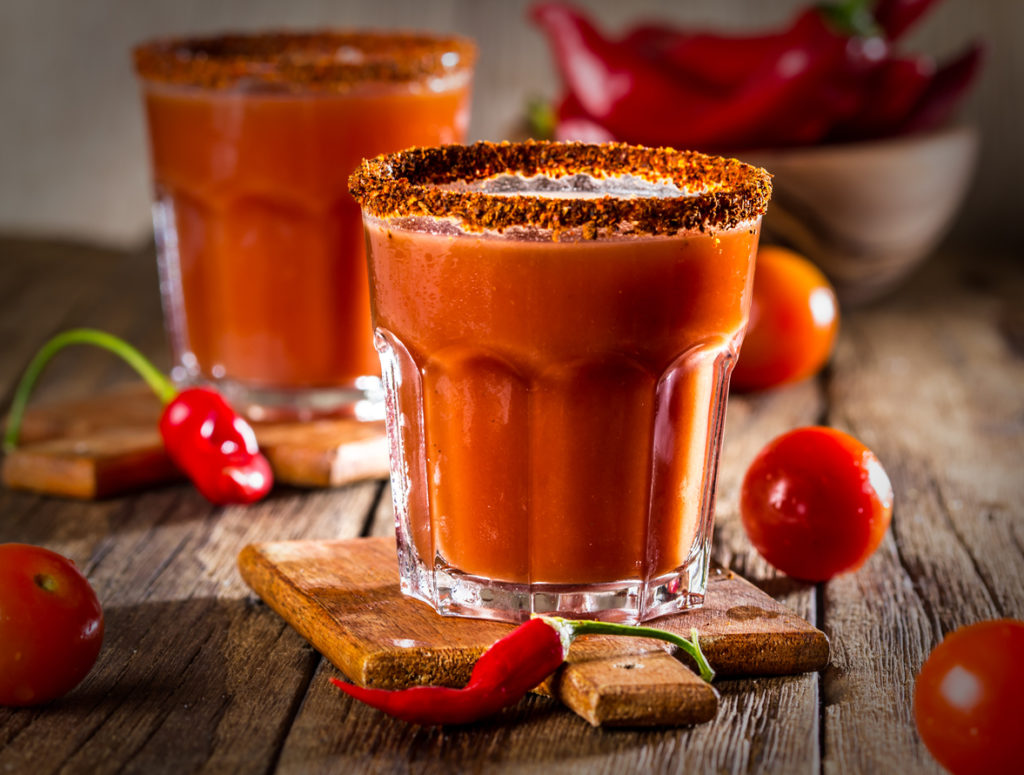 Hatch Bloody Mary Mix
This is a great mix that keeps well in your refrigerator for about a week, although I doubt it will last that long!
Ingredients
4 to 5 large, ripe tomatoes
1 small red onion, peeled and quartered
2 to 4 Hatch chiles (I use 2 hots and 1 mild for this)
2 to 4 cloves of garlic, peeled
3 ribs celery, strings removed
1 ½ tablespoons hot horseradish
Worcestershire sauce to taste
Salt and freshly ground pepper to taste
Ice
Vodka
Lime slices or quarters
Halo de Santo garnishing salt (available at Central Market), optional
Directions
On a hot grill or in cast iron skillet over medium-high heat, toast the tomatoes, chiles, onion, and garlic cloves until they have black spots all over. Set aside in bowl and cover with a dish towel for about 15 minutes. Peel and seed the chiles. Blend the tomatoes, chiles, onion, and garlic until smooth. Add in the celery ribs and horseradish and blend again until smooth. Season the mixture with Worcestershire, salt, and freshly ground pepper to taste. Chill the mixture for at least an hour before serving to allow the ingredients to get to know each other. To serve, fill tall glasses that have been rimmed in Halo de Santo with ice, pour in a shot of good vodka and top with your Hatch Bloody Mary mix. I'm not a huge fan of garnishes on Bloody Marys, but a stalk of celery is always nice.
New Mexico Green Chile
When you order almost anything in northern New Mexico – enchiladas, huevos rancheros, burritos, sopapillas, etc. – you will be asked, "Green or red." This is my husband's estimation of the classic green chile that is so good over almost anything!
Ingredients
20 Hatch chiles, roasted, peeled, and seeded (he uses half hot, half mild for this, and you can buy roasted Hatch chiles at Central Market right now!)
3 tablespoons regular olive oil (not extra-virgin)
2 small white or yellow onion, diced
10 cloves garlic, peeled and minced
3 tablespoons flour
3 cups chicken or pork stock or broth
½ teaspoon ground cumin
½ teaspoon ground coriander
1 teaspoon Mexican oregano
Salt and freshly ground pepper
Directions
In a stock pot over medium heat, sweat the onions and garlic in the olive oil until they are translucent. Add in the cumin and coriander. Add in the flour and cook for about 3 minutes, until the flour starts to get fragrant. Stir in the chicken or pork stock and stir well to avoid lumps. Bring to a simmer to thicken and add in the chiles and Mexican oregano. Season with salt and pepper and simmer for at least 30 minutes, stirring occasionally. The longer this cooks, the better it is! This can go over almost anything and freezes beautifully.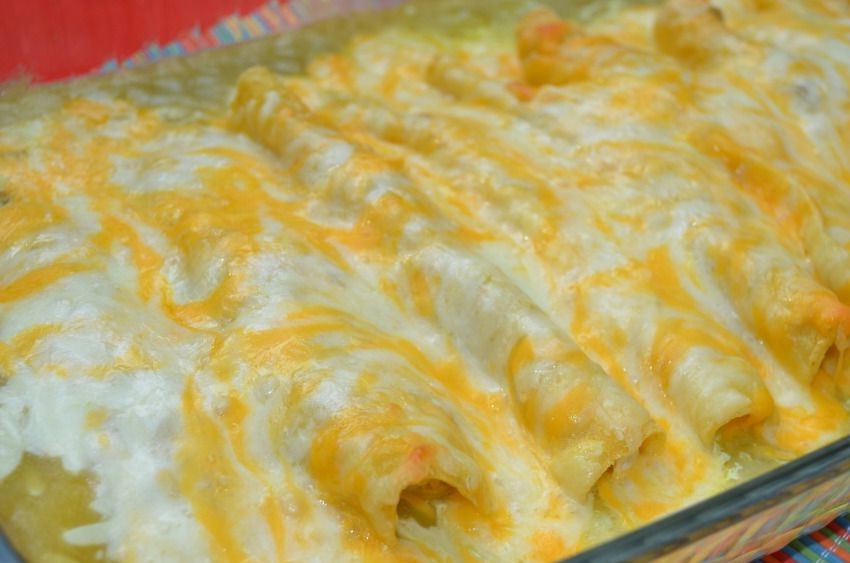 Sour Cream and Hatch Chicken Enchiladas
This recipe marries the classic North Texan sour cream chicken enchiladas with New Mexican Hatch chiles, and if you ask me, it's a match made in enchilada heaven!
Ingredients
3 tablespoons olive oil (not extra-virgin)
3 tablespoons flour
2 cups chicken broth or stock
½ teaspoon ground cumin
½ teaspoon ground coriander
1 teaspoon Mexican oregano
7 to 10 roasted Hatch chiles, peeled, seeded, and diced (I use a mix of hot and milds)
1 cup sour cream (please don't use light or fat free with this!)
Salt and pepper to taste
Hot sauce to taste
12 corn tortillas, warmed
2 cups shredded, cooked chicken (this is a great way to use up a leftover rotisserie chicken)
1 small onion, diced
2 cups shredded Monterey Jack cheese, divided use
Directions
Preheat the oven to 375°. Spray a baking dish with nonstick cooking spray.
In a large saucepan over medium heat, stir the flour into the oil with a whisk. Cook until the flour becomes fragrant, about 2 to 3 minutes. Gradually whisk in the chicken broth or stock and allow the mixture to come to a simmer to thicken, whisking constantly. Add in the cumin, coriander, Mexican oregano, and chiles, and bring back to a simmer. Remove the sauce from the heat and stir in the sour cream. Season with salt, pepper, and hot sauce. Set aside.
In a bowl, mix together the chicken, 1 cup of Monterey Jack, and the onion with about enough of the sauce to bind it together.
To assemble the enchiladas, place some of the chicken mixture on a warmed tortilla and roll up. Place the roll seam side down in the baking dish. Repeat until all the tortillas are filled. Pour the remaining sauce over the enchiladas and top with the remaining cheese. Bake for about 25 to 30 minutes, or until the enchiladas are bubbling. Remove from the oven and allow to cool slightly for a few minutes. Serves 4.

Hatchesteria lasts until August 20, but don't wait! They're roasting chiles right now, so get yours today. And don't forget that Central Market offers curbside pickup. Simply order all your Hatch desires online, and they will bring them to your car. It's wonderful!