Almost every weekday, I take an afternoon walk through downtown. I walk from the Wells Fargo tower, over the bricks on Main Street, past the shops including Haltom's Jewelers and their beautiful window displays, the Sid Richardson Museum, and restaurants to grab coffee at Starbucks.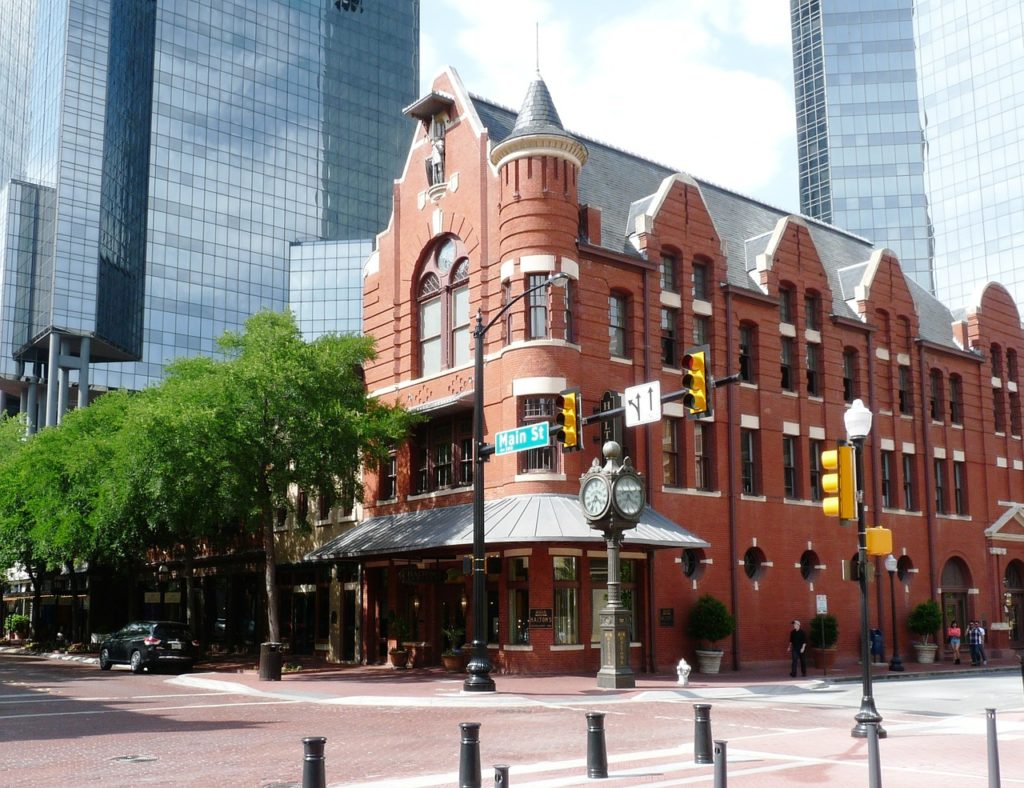 I love watching the people in Sundance Square. If the weather is nice, there are kids running and playing in the fountains with parents sitting at the tables nearby, watching while enjoying a coffee or treat from the popsicle or ice cream cart nearby. The laughter of the kids splashing each other always brightens my coffee run and is a welcome break to my workday. The mambo taxis on the Taco Diner patio always call my name, and don't get me started on the appetizers and cocktails on the Del Frisco Grille patio. Shouldn't those people be at work?  
Walking through Sundance Square has always been the best part of working downtown. Not only is it always clean and safe, but it is beautiful and uniquely Fort Worth. It is the perfect blend of modern Cowtown and historical Fort Worth with great food, shopping, and entertainment sprinkled throughout. Take a walk through Sundance Square, and you see the hustle of the nine-to-fivers rushing from lunch, to a meeting, to the office, but you also notice tourists taking in the sights. You also see people enjoying the day having a drink or eating a delicious meal. The square is meticulously maintained and the center of community and business downtown, but there is more to Sundance Square than meets the eye.  
In August of 2017, Sundance Square, which spans 35 blocks of mixed-use development in downtown Fort Worth, announced that they extended their nine–year relationship with Green Mountain Energy for an additional seven years. Green Mountain Energy will provide renewable energy for all of Sundance Square's 42 buildings. Sundance Square has been very forthcoming about their commitment to cleaner electricity, and this relationship will increase the amount of renewable energy used by the development from 50 percent to 100 percent. For comparison sake, this is estimated to avoid approximately 8.4 billion pounds of carbon dioxide through 2023. This is equivalent to planting more than 7 million trees. 
This clean energy partnership with Green Mountain Energy advances Sundance Square's leadership position in renewable energy and places Sundance Square as Texas' largest green power purchaser in the real estate industry.  
"We have partnered with Green Mountain Energy since 2008, and our relationship is an extension of our efforts to promote sustainability in downtown Fort Worth," said Johnny Campbell, president and CEO of Sundance Square. "As companies seek out environmentally friendly developments for new retail and office spaces, Sundance Square is at the top of the list. We have created a business, entertainment and residential district that focuses on being a good steward of our environment, and Green Mountain Energy has been a big part of this endeavor." 
The environmental impact of choosing renewable energy is significant for both Sundance Square and greater Fort Worth. Over the next seven years, Sundance Square expects to purchase approximately 453 million kilowatt-hours (kWh) of energy. Sundance Square will also partner with Green Mountain to educate the community and stakeholders on the benefits of purchasing clean energy.  
"Green Mountain Energy is excited to continue our partnership with Sundance Square as we celebrate 20 years of providing homes and businesses with the choice of clean electricity," said Mark Parsons, vice president and general manager of Green Mountain Energy. "Sundance Square is the perfect showcase for the impact a business can have when they choose renewable energy, and we hope others in the region are inspired by them to protect our environment."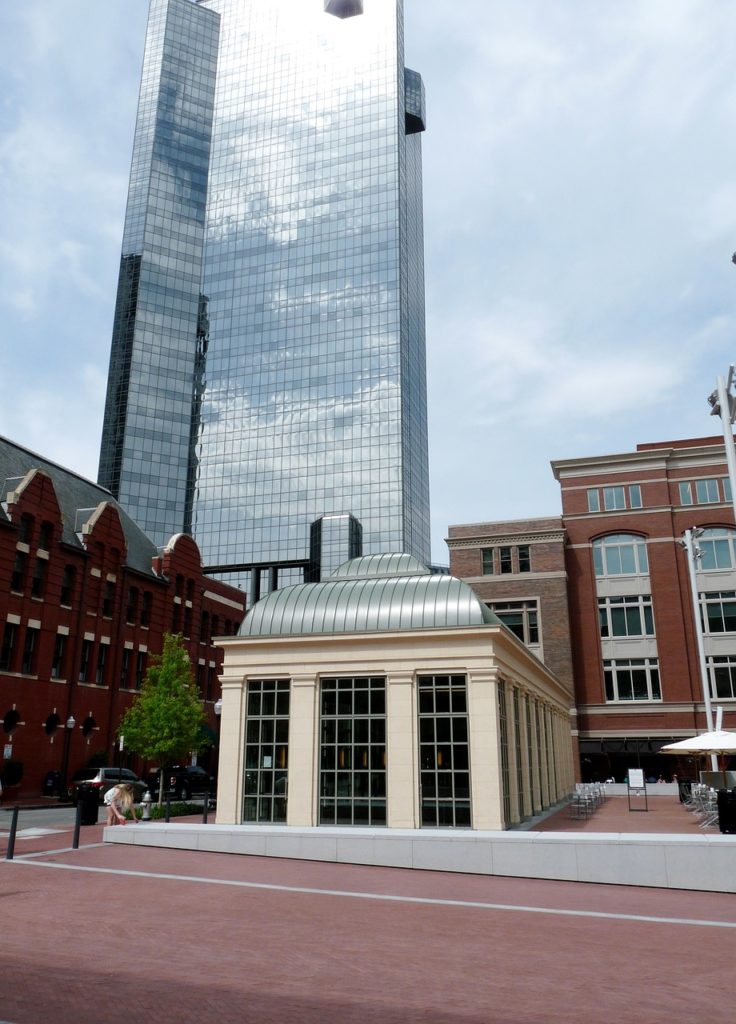 There is more "green" in Sundance Square than just renewable energy. You can't walk very far in Sundance Square without seeing one of the recycling bins located at convenient intervals. In an effort to keep the entire development clean for Fort Worthians and tourists alike, Sundance Square has a large and comprehensive sustainability program that recycles plastic bottles, aluminum cans, copy paper, cardboard boxes, newspapers, and other materials. With the total of 42 buildings in Sundance Square comprising nearly four million square feet of retail, residential, and office space, this amounts to nearly 750 tons of waste that is being recycled every year.  
With all the effort that goes into making the award-winning Sundance Square both green and clean, it's quite easy to see why Fort Worth is so proud of its square.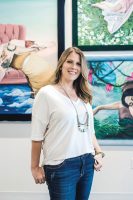 Angela Weaver is a native Texan, raised in Keller, but she got to Fort Worth as soon as she could. At 17, she joined the Marine Corps and served four years active duty. After her military service ended, she went to work for a hedge fund and then a whiskey distillery, both in Fort Worth. Her most important role started in 2009 when she became a mom. She lives with her two boys in Fort Worth and spends as much time as possible on fun adventures with her kids. She loves to spend her time with her boys outdoors getting the full Boy Mom experience, even if that means being covered in dirt, catching fish, or shooting BB guns. She loves the sense of community she has found in Fort Worth and can't wait share that with our readers.