As temperatures SLOWLY begin to cool down here in the Fort, the desire to spend your days outside a little more might speed up. School is in full swing, the schedules of our days have locked in, and finding time to spend with friends and enjoy a night out on the town might be hard to come by in our busy lives. Fort Worth is great about creating opportunities for people to come together and have a good time! Sometimes we just have to be more intentional about making time to spend with our favorite people. Here is a fun way to be intentional with your time together that includes giving back to our community.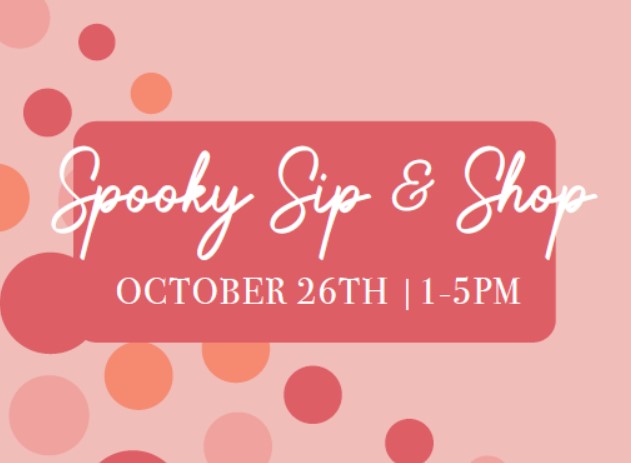 The annual Spooky Sip & Shop is coming to Sundance Square on Saturday, October 26th, from 1-5pm! Don't worry, folks. In all actuality, there is nothing spooky about this event whatsoever. I'd say the scariest thing that could happen is that you and your friends might miss out on a good time. Grab your girl gang, throw on a costume or matching t-shirts (it has been done!), and enjoy discounts from all participating Sundance Square retail merchants, from apparel to jewelry, gifts to home décor – from nationally known retailers and local boutiques. Besides some guaranteed female bonding time, the best part of all is that 100%, that's right, EVERY PENNY of the cost of a ticket, will go directly to the Tarrant Area Food Bank.
Tickets are $25 if you purchase them in advance through eventbrite.com and $30 at the Sundance Square tent in the Plaza the day of the event. Every ticket holder gets a wristband and wine glass to enable you to receive discounts and wine tastings. Delicious bites will also be provided by Sundance Square restaurants throughout the evening as you stroll around trying to decide where to go next. Free valet parking is available when you purchase anything in Sundance Square, or there will be free garage parking.
As read on the Tarrant Area Food Bank, "Hunger doesn't discriminate. No matter what time of year it is, what education background or occupation a person holds, a variety of circumstances can arise that place your friends, family, and neighbors in need of assistance. The good news is help is out there. Tarrant Area Food Bank is able to provide resources to those in need through a network of partner food pantries, donors, volunteers and more. As a central clearinghouse for donated food and groceries, Tarrant Area Food Bank receives fresh, frozen and nonperishable food donated by the food industry and the community. Dedicated volunteers help sort, inspect and repackage the food, which is then distributed to our network of 270 Partner Agencies serving hungry children, families and seniors in North Texas. The people who generously donate their time, funds and skills to TAFB help make the services we provide to the community possible."
Have I convinced you enough on how fun AND beneficial this event will be? I will also add that this could be a great opportunity to jumpstart on your gift-giving for the holidays as well! It's never too early, right?
See you in the Square!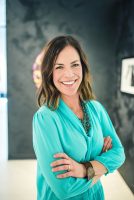 Jennifer Kieta is a native Texan, born and raised in Houston. She graduated from Texas Tech University and has lived in Fort Worth since 1996. After marrying her husband, Brian in 1998, Jennifer worked as a Child Life Specialist at Cook Children's Medical Center for 9 years before becoming a full-time mom to her two daughters. Her passion for helping people in healthcare transitioned into the fitness world in 2014. She now teaches spin and HIIT classes at Zyn22 and Pilates at Studio 180 in Pop's Gym. December of 2017, Jennifer was diagnosed with breast cancer. Her journey through a double-mastectomy and being able to call herself a Survivor and Overcomer has allowed her to have an even greater passion for helping people embrace every day and take care of themselves one day at a time.