The best pizza in Fort Worth, you ask?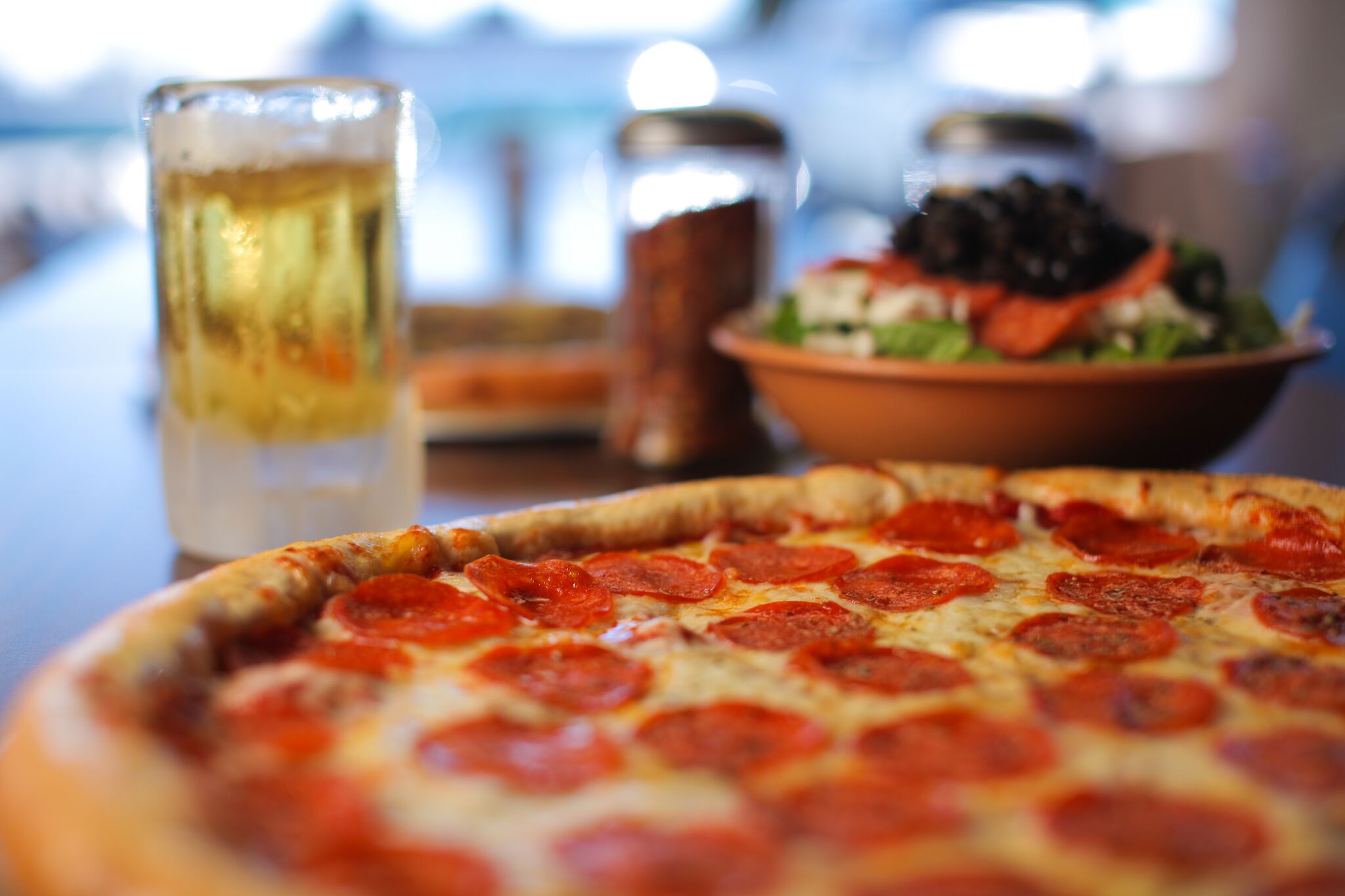 That's easy. It's Mama's Pizza. You may like some other pizza, too. That's fine, but Mama's is the best and it has been since 1968!
1968! That's 50 years, people. 50 years!
I remember reading an article a couple of years ago about a scientific study that discovered the average lifespan of a business in the United States, regardless of industry, is 10 years. I was actually surprised it was that high, considering how quickly businesses seem to come and go sometimes. Fort Worth seems to be particularly swift in judging new restaurants to be unworthy. My point is, businesses (especially restaurants) that have been in constant operation for 50 years are rare and that kind of longevity is a very strong indication that they're doing something right. In this case, they're doing pizza right.
I've been all over the U.S. and to a few different countries, and I've had pizza in a lot of those places, but I have never had pizza like Mama's Pizza. Hot and melty with tons of fresh mozzarella, meats, and veggies and that thick, chewy, garlicky crust (the dough is made fresh daily)… Mama's describes its pizza as East Coast pizza, but even up and down the east coast, I've never had anything quite like it, and in my experience it really can't be beat.
After 50 years in business, any company has its ups and downs and stories to tell, and Mama's is no different. Started in 1968 on East Rosedale by a Texas Wesleyan student named Ed Stebbins, Mama's was bought by Chris Farkas and his father Frank in 1970. In 1979, Chris bought his father out and grew Mama's to 18 stores before the oil and gas crunch and the savings and loan crisis of the late 1980s forced a contraction. In 2003, upon Chris Farkas' death, Jordan Scott inherited Mama's Pizza and has overseen its resurgence to six corporate and franchise restaurants.
In full disclosure, Mama's Pizza is something of a family affair for me. My sister and I both worked at the old Camp Bowie location in high school, and I worked at the Berry Street location in college. My dad is currently employed by Mama's as their General Manager, overseeing the operations of the restaurants, a position he previously held when I was a kid back in the 1980s. I remember back then we would sometimes spend Saturdays going from restaurant to restaurant while my dad checked on all the stores' managers and employees. I would play video games and hang out in the kitchen with the cooks or behind the counter with the girls who worked the front of the restaurants. There was always plenty of pizza and soda to go around, and every summer Chris Farkas would throw a huge company picnic where everyone would play softball and all the kids would run around having a blast. Mama's Pizza was really a big family and very much like extended family to me. It was a huge part of my childhood and one that I remember with great fondness.
Now, you might say that my assertion that Mama's has the best pizza in Fort Worth is heavily influenced by nostalgia and a familial bias and, to a small degree, you might be right. However, I can confidently state that the pizza has not changed in my lifetime, it's as good now as it ever was. Additionally, I have introduced several out-of-towners and newcomers to Mama's Pizza through the years, people for whom nostalgia plays zero part in forming an opinion, and the response has been one of universal praise. The fact is, Mama's Pizza is fantastic. Five decades of continuous operation prove that.
So, Happy 50th Birthday Mama's Pizza, and here's to 50 more!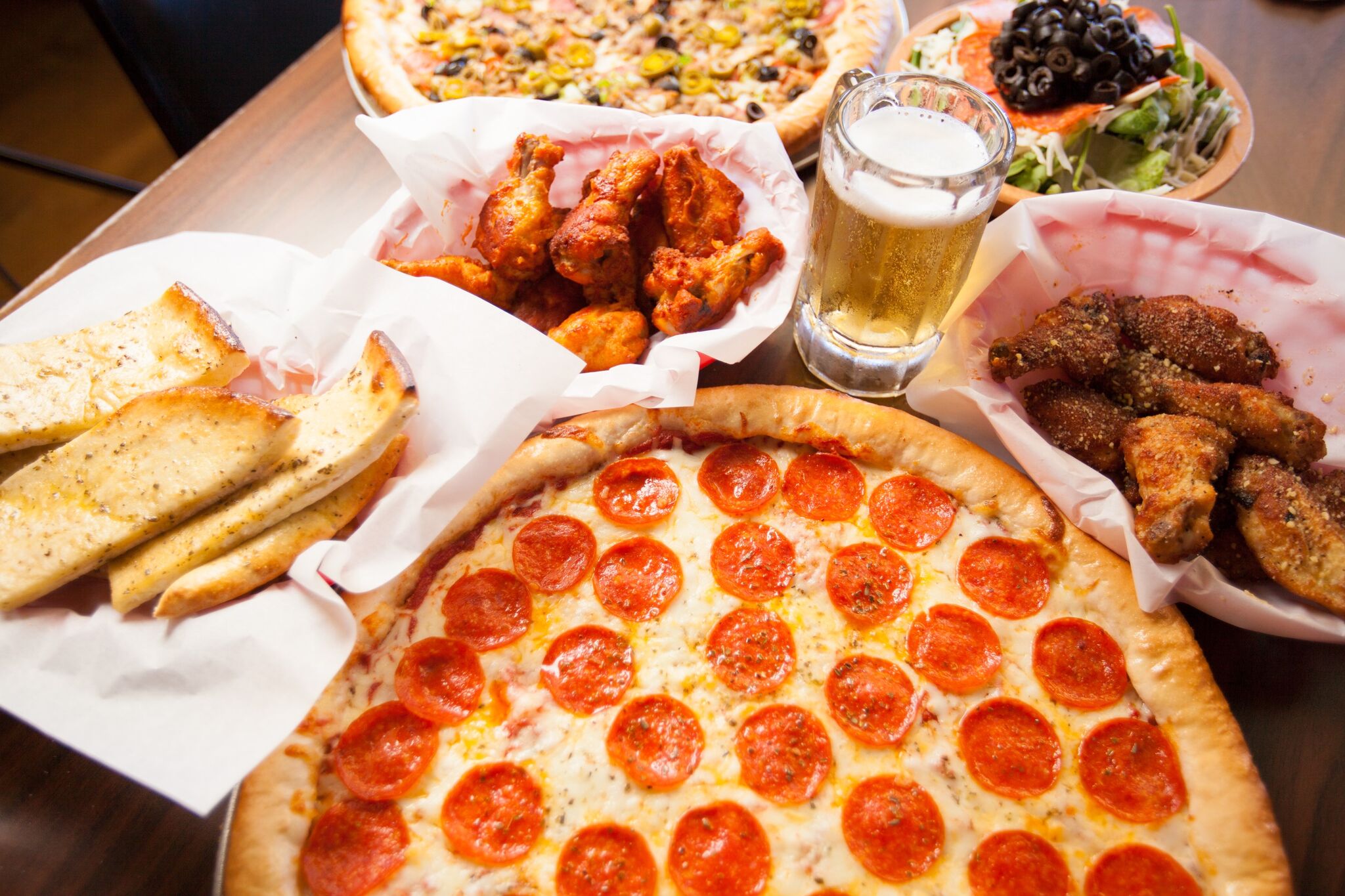 FYI – to celebrate their 50th birthday, Mama's will be running specials every day next week.
Here's the schedule so you can plan accordingly:
Monday, June 11 – $5 medium one-topping pizzas (all day)
Tuesday, June 12 – $10 large (16") one-topping pizzas (all day)
Wednesday, June 13 – 50% off order (excluding lunch buffet)
Thursday, June 14 – 50 cents for order of breadsticks (all day)
Friday, June 15 – $5 lunch buffet, including drink + tax (11 a.m. to 2 p.m.)
Saturday, June 16 – $15 Mamas-sized (20") two-topping pizza (all day)
Sunday, June 17 – Two large (16") one-topping pizzas for $19.68 (all day)
Happy eating!
-BB