Mrs. Dolly Gallagher Levi is a woman who arranges things, including people. But this matchmaker is on a mission to match herself this time to an unsuspecting half-millionaire in the Broadway musical, "Hello, Dolly!" now playing at Casa Manaña through September 16.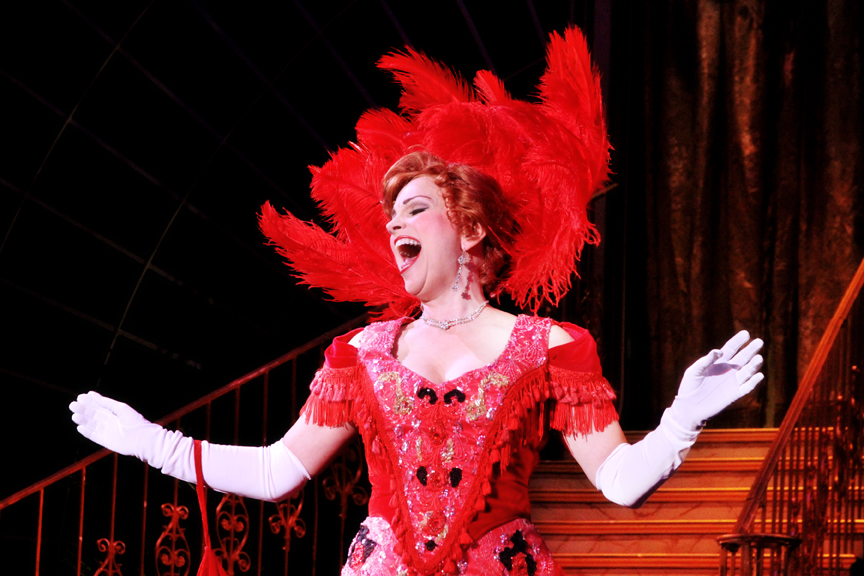 Dolly's larger than life persona has made an unforgettable stamp on American theater. Even people who don't know anything about theater recognize the title and envision the shapely silhouette of that fancy lady with a big hat and even bigger smile. As a kid (and even now), I loved the 1969 movie version starring the infallible Barbra Streisand. I have to admit it, I love that movie so much I was anxious this live Broadway production would struggle to impress me; after all, who can compete with Barbra?
Broadway veteran Jacquelyn Piro Donovan held her own Saturday night, much to my delight. She was lovely, she was spunky, she hit all of the notes, and her comedic timing was on spot. All of the cast was as colorful and talented as you would hope in this lively production. A few actors really stood out in my mind. Lauren Magee as the whiny love-struck Ermengarde, Sara Gay as the hideously hilarious decoy date, Ernestina; Katie Emerson as the flirty shop girl, Minnie; and Kenny Francoeur as the head clerk who can't dance, Barnaby Tucker. They were all uproariously funny.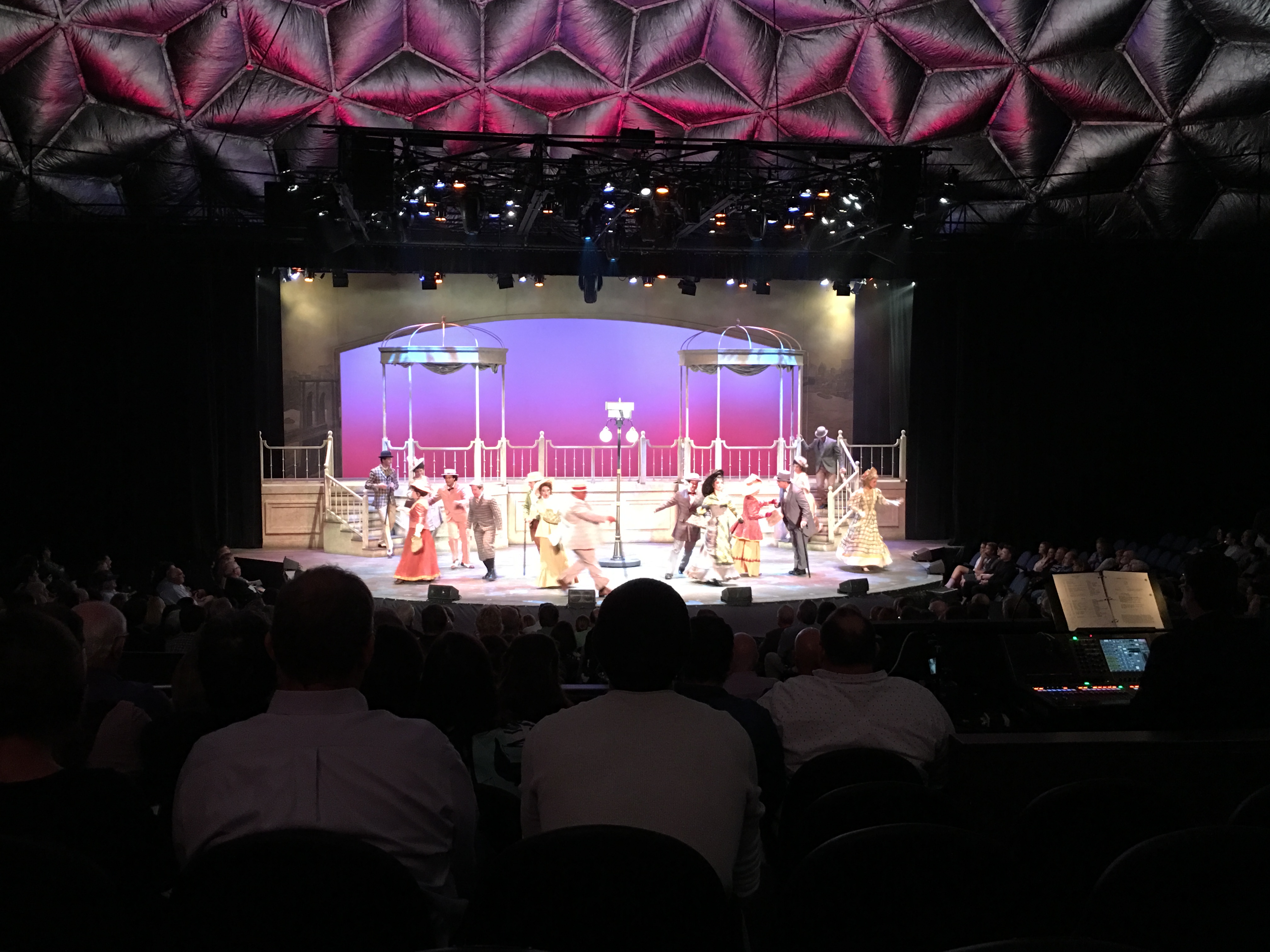 Having said that, it was David Coffee's performance as grumpy spend-thrift Horace Vandergelder who stole the show. His voice was perfect for the part, and he was riotous and endearing. The show was at its best when Horace took the stage, and the banter he shared with Dolly had us laughing out loud. This is Coffee's 88th production at Casa Mañana, and he was definitely a crowd favorite.
Go for the music, the big happy group performances, and the beautiful costumes. The audience swayed and hummed along with the songs from the famous score, including "It Takes a Woman," "Put On Your Sunday Clothes," "Hello, Dolly," and the romantic "It Only Takes a Moment." My favorite parts of the show were the ensemble numbers when everyone came out on the stage to sing and dance. If you had to describe the show in a word, it would be joyful because of that fun ensemble cast. The creative use of the simple set really made the performers the stars of the show. The costumes were colorful, romantic, and just what you'd imagine them to be in a period musical.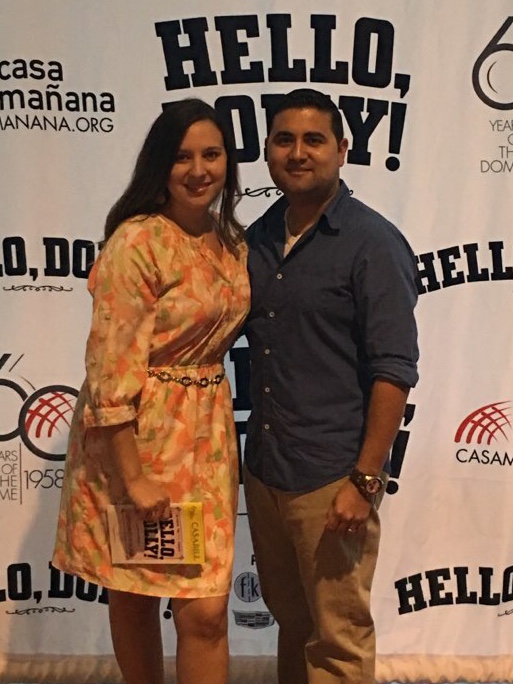 My husband and I had a great time at Casa Manaña, transported to 1880's New York City for an evening. I promise that smile will never leave his face. (Nestor really did like it, ladies) So take a date, he probably won't be mad at you for dragging him to a musical. He might even hold your hand because no one can resist the matchmaking skills of Mrs. Dolly Levi, the woman who arranges things.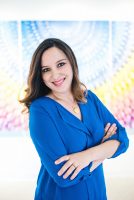 Christy Ortiz is a Fort Worth native and is proud to say so. She earned her bachelor's degree from UT Arlington in Interdisciplinary Studies. She taught for FWISD for eight busy years before switching gears to stay home with her two small children. Her hobbies are interior decorating for friends, photography, and flying kites with her kids. Her South American roots and love for the Spanish language and Latin cultures add to the diverse voices of our group.