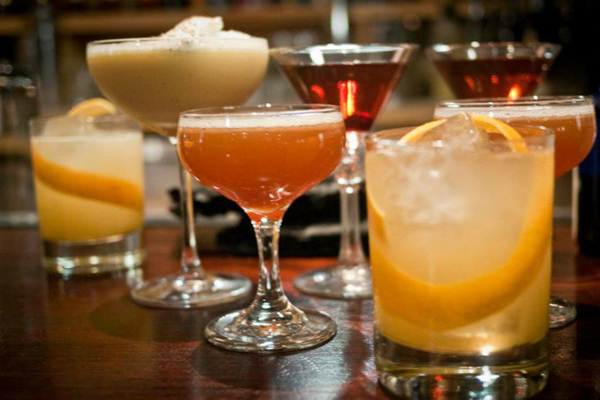 To get ready for your next party, we suggest these five quintessential home bar picks to ensure you are ready to serve fabulous cocktails.
Perhaps this is a no-brainer, but no home bar is complete without a great shaker set. Please don't go to Target or your local liquor store purchase this.  If you truly are enthusiastic about cocktails, buy online. For a great "starter set," I recommend going for the "Shaken Set" from www.cocktailkingdom.com – it comes with Japanese shakers, a silicone ice cube tray for those perfect whiskey rocks, a Hawthorne style strainer, a hand juicer and Japanese 1oz/2oz jigger – the only jigger we EVER use. Purchase this kit, care for it properly, and add to it as the need arises.
Bitters – I use bitters in at least half of my cocktails. Adding bitters to a cocktail is similar, at least in my mind, to finishing food with a pinch of high quality sea salt. Bitters are an ever growing market, and these days you will find dozens of bitters at a premium spirit store. However, there are three bitters that every home bar should have: Regan's Orange, Angostura, and Peychaud's Bitters. For recreating the classic cocktails, these should be more than sufficient.  As your experience grows, you may begin acquiring a new bottle or two, and even look at making your own. Regardless, start with the three and understand how they work in cocktails, and go from there.
A Punch Bowl – This is a big ticket item that you may use once or twice a year, but it makes a huge statement and saves you from playing bartender all night. For me the best part is about buying a punch bowl is the hunt. Remember to explore your favorite antique malls and estate sales for a unique opportunity that may also save you some big dollars.  Be certain it comes complete with cups, hooks, and a big serving ladle. There are hundreds, if not thousands, of punch recipes out there—but all you really need is some variety of citrus juice, sparkling soda, and a spirit(s) of your choice. The fun begins creating and trying recipes that you like! Last word of advice is to make a few large blocks of ice a few days prior to your event. A medium size Tupperware usually works. One big block of ice doesn't melt as quickly as standard size cubes.
A Bar Spoon – Not all bar spoons are created equal. Look for one with a coil that runs the length of the spoon– for sinking tonics or showing off, it also helps in the stirring process. You can go one of two ways with the top of the spoon: a trident for picking garnishes like olives/cherries or one with a fat knob that can be used for cracking ice or muddling mint or fruit. To a bartender, a bar spoon is the equivalent of a chef's knife and is a very personal choice. For the sake of this article, I am going to recommend the spoon with the muddler – hey it's one less thing to clean at the end of the day!
Glassware – I hate to break it to you, but martini glasses are on their way out. Sure they still have their purpose (a proper martini), but it is much more stylish to use a traditional champagne coupe or a Nick and Nora style glass for cocktails that are served "up" these days. You don't want to serve an old-fashioned in a candy striped plastic tumbler either.  Again, one of my favorite things to do when traveling is to shop in antique stores to look for seasonal, unique glassware. I think it completes the home bar and provides a wonderful opportunity to express some personality. I have quite the collection myself, and for the true cocktail aficionado, glassware makes a fantastic gift!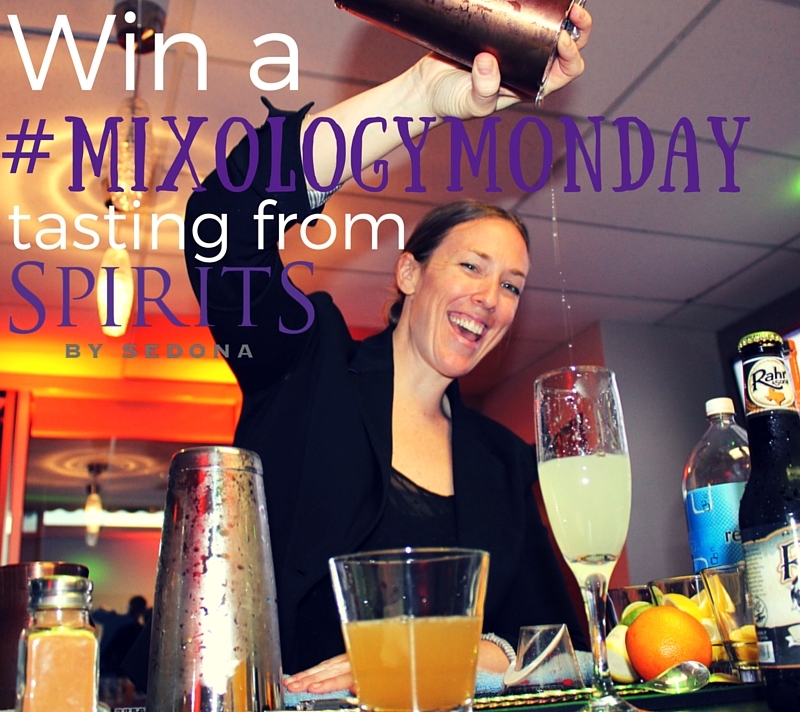 Spirits by Sedona is a luxury, high-end cocktail service specializing in superior service, functionality and design. We designed this company for the discerned host that craves the highest level of service, desires experiences parallel to none and expects fresh hand-crafted cocktails. We are filling the need for high-end bartenders in the events industry.
Love having cocktails with your friends? Enter for a chance to win a tasting session giveaway for you and your 3 friends! Two winners will be announced and you have a couple of dates to choose from in January and February. I'll update when winners will be announced, but enter now!
Click here to enter! http://sedona.productions/win-mixologymonday-tasting/
---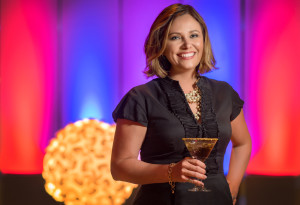 Amy Shackelford, CMP, CTA has been hosting, planning and coordinating private events for over fifteen years in Fort Worth. Her desire for top-level bar services inspired the new division of Sedona Productions. "Invention by Necessity?"