The holidays just wouldn't be the same without amazing food! For many of us (including myself) it's a great excuse to indulge in all that the festivities have to offer.
However, for those of you with Celiac disease or a gluten intolerance, the holidays can be the most dreaded time of the year! My husband has a gluten intolerance, so believe me, I understand the struggle! It's almost as if everyone serves your dietary restrictions on a silver platter! There's endless holiday parties where they serve cookies, cakes and all sorts of goodies that you can't have.
The good news is, you can still enjoy holiday food! I have worked with many clients who can't have gluten and they thought they would never be able to enjoy food again. I reassure them every time that they CAN enjoy the foods they love, without having to jeopardize their health. That's why today I wanted to share with you one of my favorite gluten-free recipes!
GLUTEN-FREE CORNBREAD STUFFING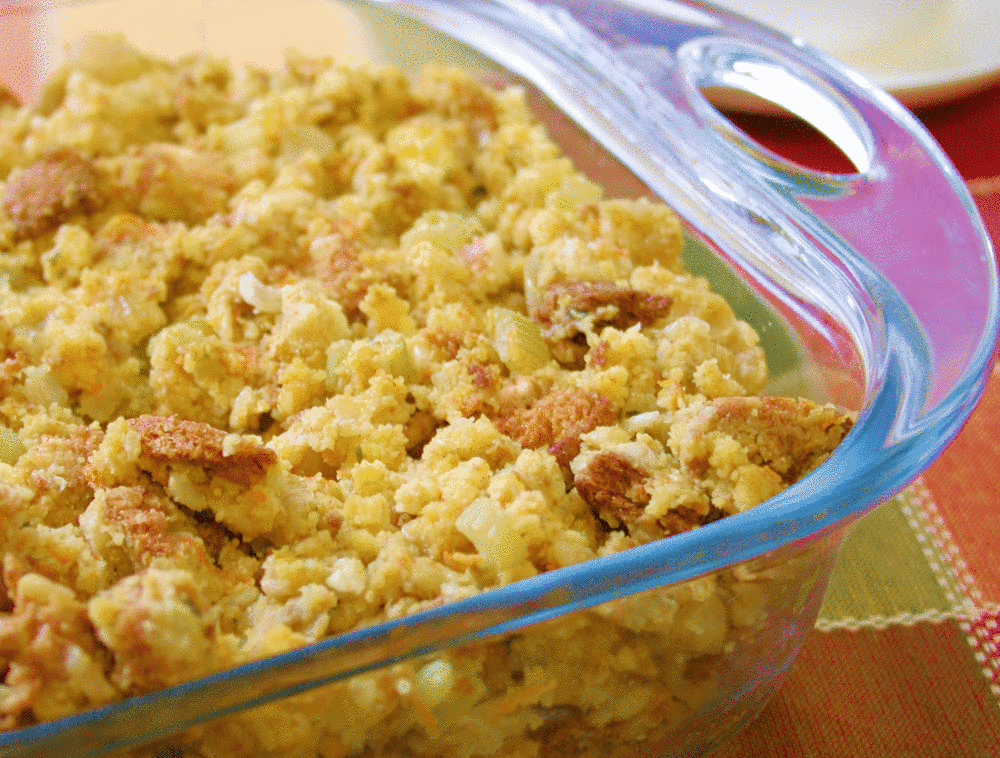 Prep Time: 10 min
Cook Time: 45 min
Serves: 6-8
Ingredients:
8 slices oven-dried GF white bread about 8 cups
1 sleeve of GF Crackers similar to Ritz style
1 Box Gluten-Free Cornbread Mix
8 tablespoons butter or substitute
2 cups celery, chopped
1 teaspoon chopped garlic
1 large onion, chopped
7 cups GF chicken stock
1 teaspoon salt
Freshly ground black pepper
1 teaspoon sage
1 tablespoon poultry seasoning
5 eggs, beaten or egg replacer
4 oz. can chopped pickled jalapenos (optional)
1 lb. cooked crumbled breakfast sausage (optional)
Directions:
Preheat oven to 350 degrees F.
Follow the instructions for baking your boxed cornbread. In a large bowl, combine crumbled cornbread, dried white bread slices and crackers; set aside.
Melt the butter in a large skillet over medium heat. Add the celery, onion and garlic and cook until transparent, approximately 5 to 10 minutes.
Pour the vegetable mixture over cornbread mixture. Add the chicken stock, mix well, taste, and add salt and pepper to taste, sage, and poultry seasoning. Add beaten eggs, sausage and jalapenos (if using) and mix well. Pour mixture into a greased pan and bake until dressing is cooked through, about 45 minutes. Serve with turkey as a side dish.
 I strongly believe that despite having dietary restrictions, you can still enjoy the foods you love! It's all about getting creative and finding ways to make it work. I hope you enjoy this stuffing and have a wonderful holiday!
---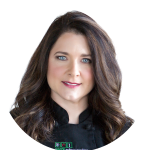 Chef Deb Cantrell
Chef Deb is the Executive Chef and Owner of Savor Culinary Services and a complete foodie! Her favorite food is homestyle food for the soul like her grandmother used to make. Simple ingredients but made from scratch. She believes that food is medicine and that it can prevent, treat and reverse illness. She is a mother of two teenagers and has seen how changing her son's diet has helped him overcome health challenges. It's her son and daughter who give her the motivation to wake up each morning and keep going as an entrepreneur and mother.  She has helped countless families in the Fort Worth area enjoy the food they love again and improve their health. She hopes to share her love for food, health and happiness with others one recipe at a time!