I know, I know. It's been cold this week. Does shivering count as exercise? If so, I'm certainly covered on that front! Despite the cold front, my family and I enjoy spending time outside exploring all the fabulous outdoor spaces Fort Worth has to offer, like the Trinity Trails.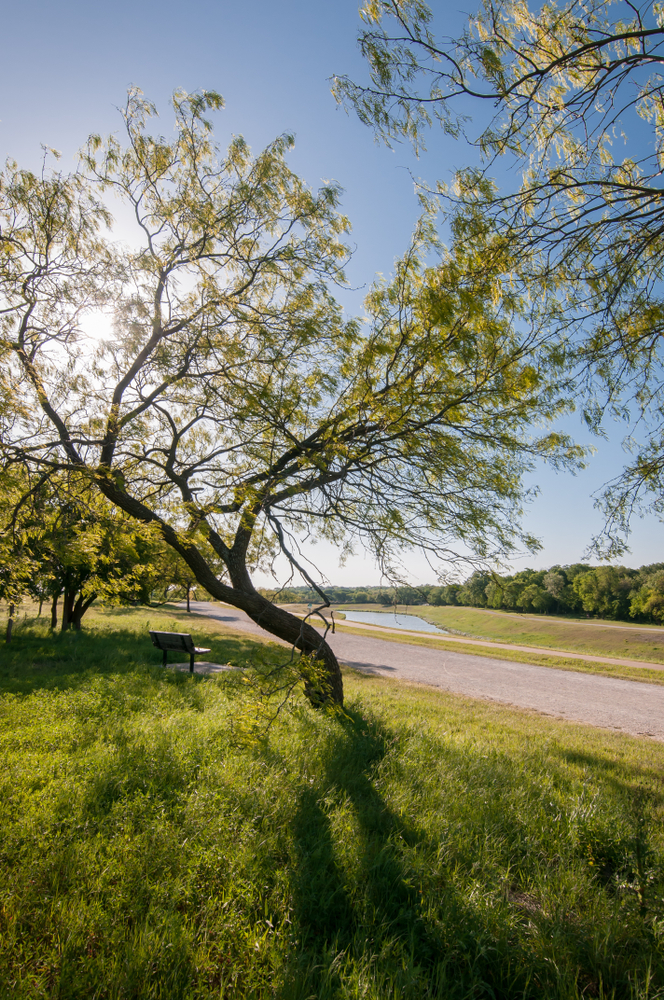 I love getting my boys out on the trails, whether we're hiking, biking, or just skipping rocks; there really is nothing I would rather be doing. The trails are usually a no-fail way to distract them from screens and the dreaded Fortnite addictions. I also love that from our house we can easily access the trails and walk or bike to tons of great new restaurants.
We have especially loved discovering Waterside! Waterside, located just off the trails (or on Bryant Irvin Road by car), is such a gem for our city. With all the dining options, including Tricky Fish, Taco Diner, Piattello Italian Kitchen and Steel City Pops, along with the long-awaited Whole Foods Market, it's so easy to pass time there on a lazy Sunday afternoon.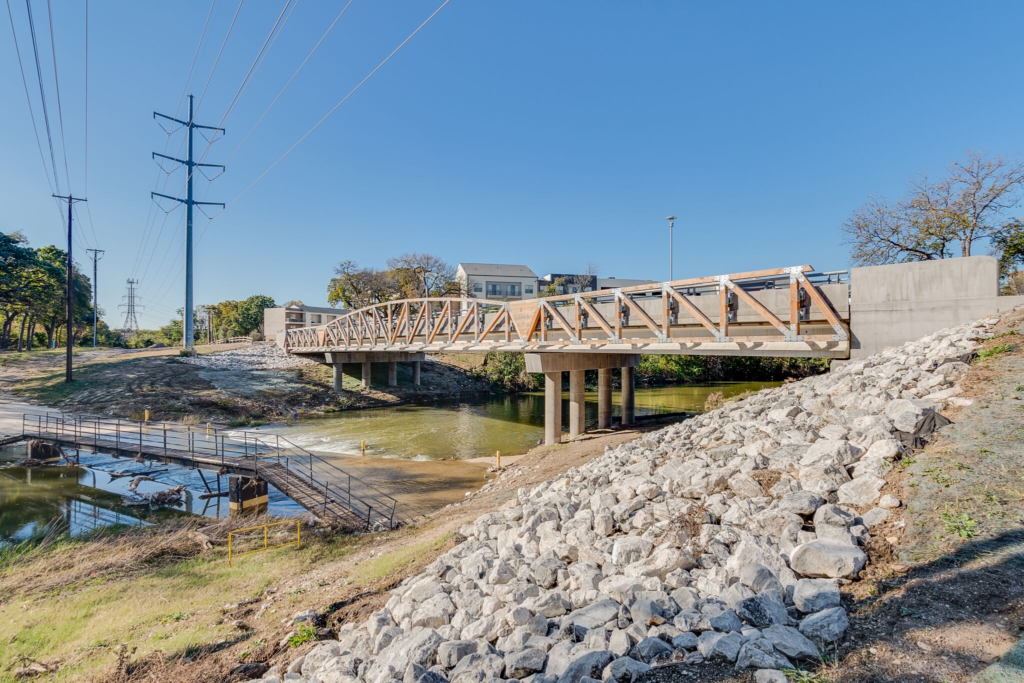 I'm thrilled to let our readers know that a one-mile extension of the Trinity Trails just opened at Waterside alongside a new bridge that links Bellaire Drive to Bryant Irvin Road via Watercourse Drive. The trail extension and bridge were celebrated on November 14 in a ceremony with Mayor Betsy Price, who is one of our city's biggest proponents for staying active. The car, bike and pedestrian-friendly bridge was named FitWorth Bridge in honor of the family-focused initiative that Mayor Price and the Fort Worth City Council started in 2012. FitWorth promotes healthy and active lifestyles in the community, which is a perfect complement to Waterside's Conscious Place initiative and location along the trails.
Along the extended trail, you will see new wayfinding signage for joggers and cyclists, and in the near future, another awe-inspiring public art piece by Texas artist Bob Daddy-O Wade. He has created many one-of-a-kind pieces for Waterside made from repurposed equipment from the original Lockheed Martin Recreation Association playgrounds and his newest piece will be no different.
This trail extension has been a long time coming. Trademark Property Company, which developed Waterside, worked hand-in-hand with Streams & Valleys and the TRWD for five years to make this trail extension a reality and add even more value to locals and visitors to southwest Fort Worth.
Waterside provides direct access to not only more than 40 miles of trails, but also many public amenities like The Grove, where kids are free to run and play, patio dining, bocce ball and cornhole courts, public restrooms and even free Wi-Fi.
Ready to get out to Waterside to check out the new part of the Trinity Trails? Bundle up those kiddos and get active!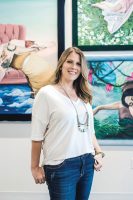 Angela Weaver is a native Texan, raised in Keller, but she got to Fort Worth as soon as she could. At 17, she joined the Marine Corps and served four years active duty. After her military service ended, she went to work for a hedge fund and then a whiskey distillery, both in Fort Worth. Her most important role started in 2009 when she became a mom. She lives with her husband and two boys in Fort Worth and spends as much time as possible on fun adventures with her kids. She loves to spend her time with her boys outdoors getting the full Boy Mom experience, even if that means being covered in dirt, catching fish, or shooting BB guns. She loves the sense of community she has found in Fort Worth and can't wait share that with our readers.