Sundance Square is the undisputed heart of our city. Restaurants, shopping, commerce, activities and events. Any time of day, any day of the week, Sundance Square is abuzz with families, kids, and couples having fun!
Sundance Square, along with the city of Fort Worth and certain city patrons, goes to great lengths and expense to bring us this wonderful city center that we all can enjoy. It is always clean, always safe and always a great time. This summer the fun continues with the 12th annual Sundance Square Movie Night series. This is an incredibly fun experience. Sundance Square sets up a huge digital screen in Sundance Square Plaza and shows recent release films. And its free!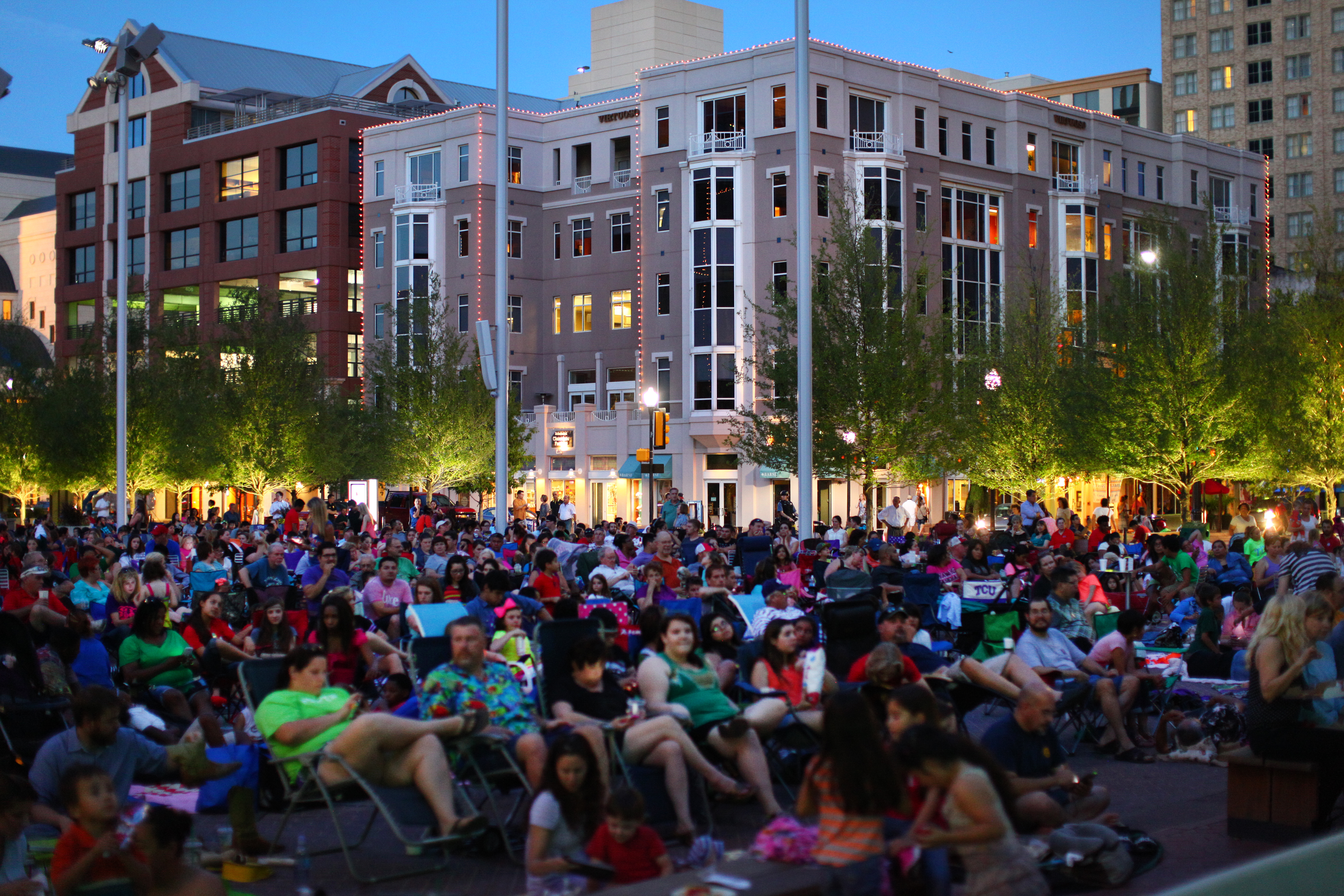 Guests are encouraged to bring blankets or chairs to the Plaza to sit on. While coolers and outside food are not permitted, beverages are available for purchase throughout the Plaza and restaurants will be open throughout the evening. As always, parking is free on weekdays after 5PM in the Sundance Square parking garages.
This year, the film series will run every Thursday evening (except July 4th) from June 6th to July 25th. All shows will begin at approximately 8:30PM.
Here's the movie lineup for this year's series:
June 6 –  Secret Life of Pets (2016); rated PG
June 13 – Black Panther (2018); rated PG-13
June 20 –Mary Poppins Returns (2018); rated PG
June 27 –Spider-Man: Into the Spider-Verse (2018); rated PG
July 11 –  Crazy Rich Asians (2018); rated PG-13
July 18 – Dr. Seuss' The Grinch (2018); rated PG
July 25 – Mamma Mia! Here We Go Again (2018); rated PG-13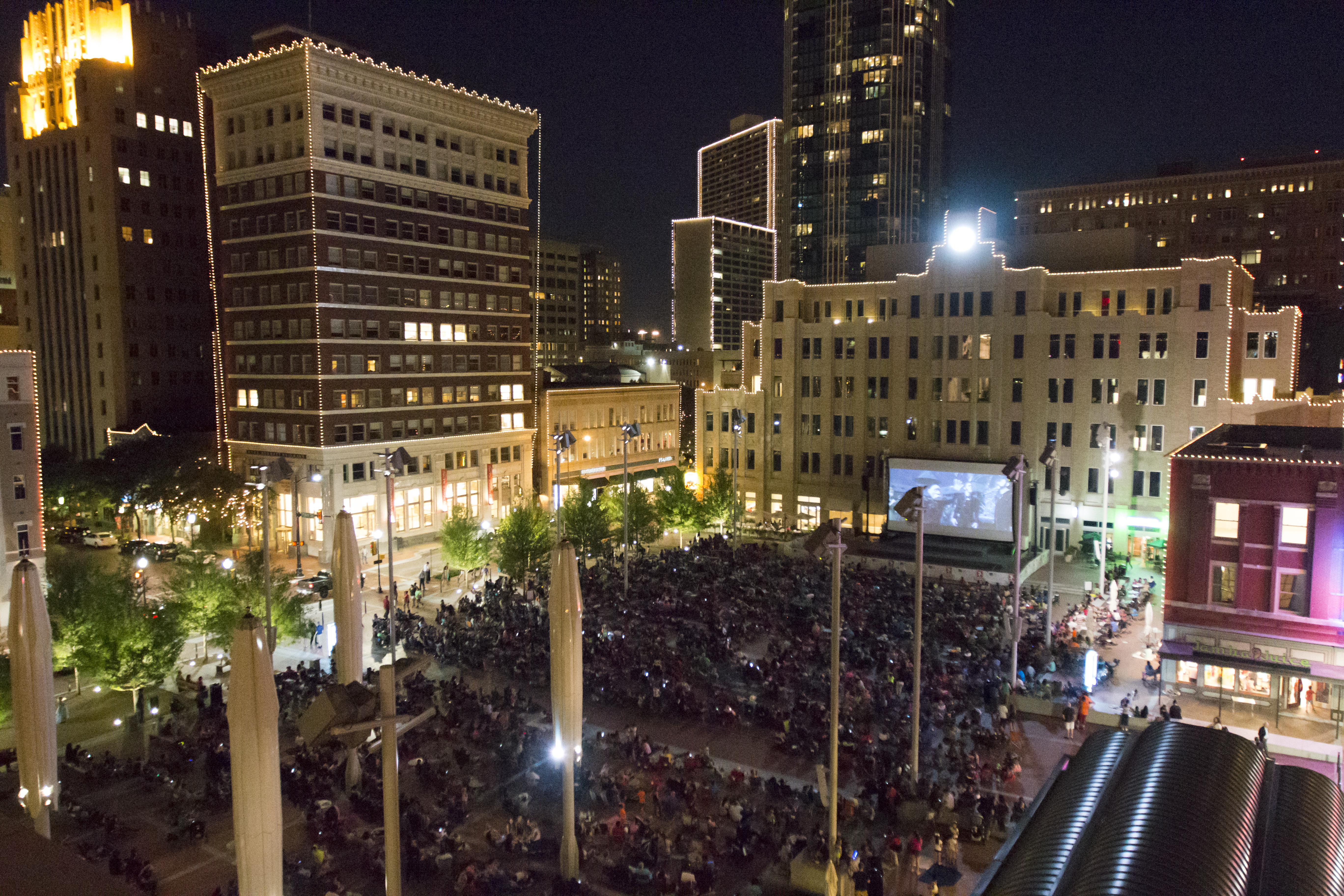 This is just one of the many ways Sundance Square is always striving to make Fort Worth a fun and unique place to live. Our hats are off to them!
For more information, please visit www.SundanceSquare.com