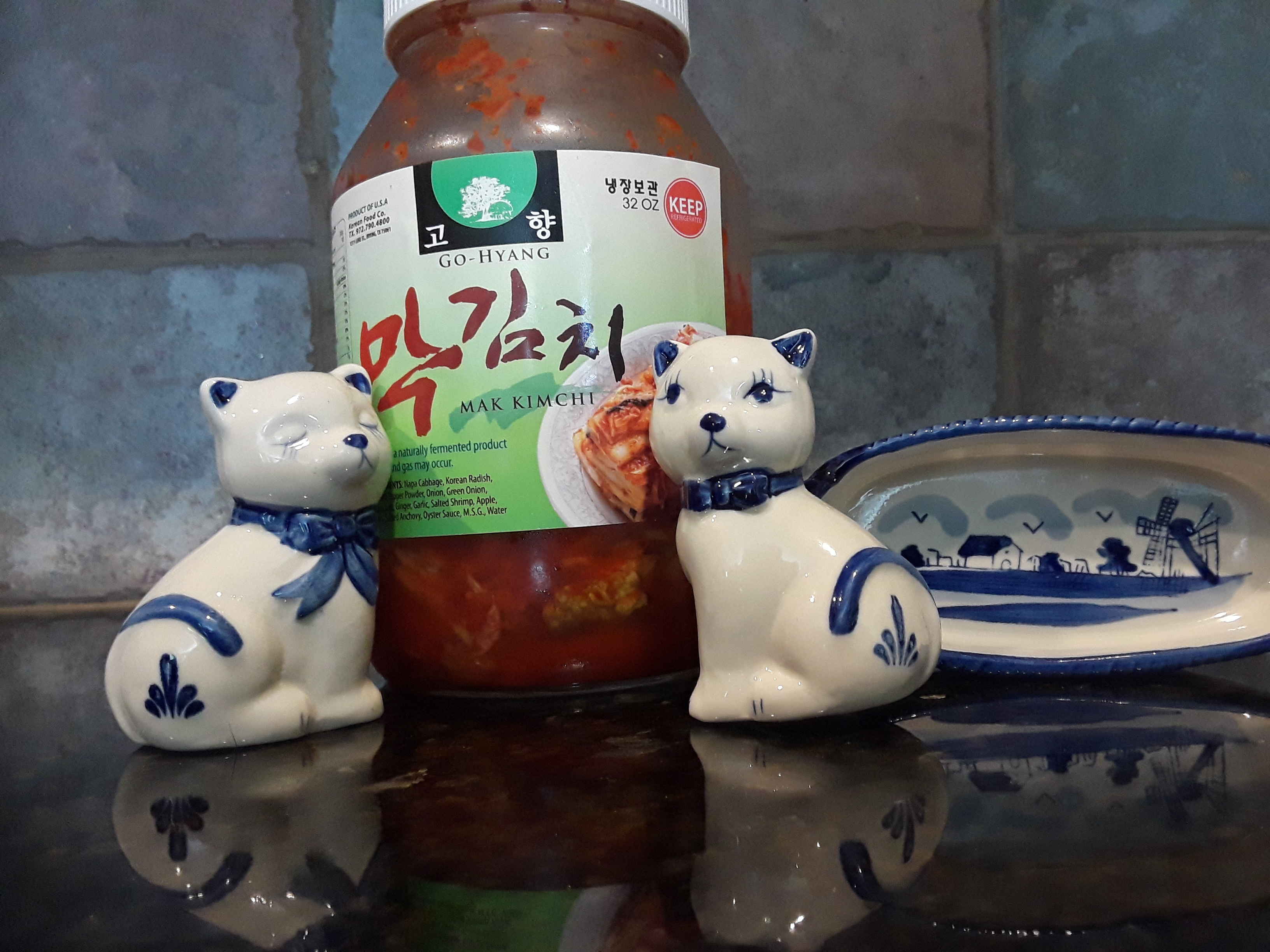 What comes to mind when you think of Korean cuisine? Kimchi, assorted tiny bowls, and marinated meats grilled atop restaurant tables probably top your list. My experience with the East Asian cooking tradition comes as a lifelong fan. My mom, MiWon Brown, emigrated to the United States with her family when she was a teenager. Here are some things I've learned about Koreans and their food.
Rice is the center of any meal. It makes sense when you think of the cheap calories the grain offers. Koreans employ white, brown, Jasmine, sticky, and rice with patbap (red beans) depending on what main dishes are used. Visit a Korean grocery store and you'll see shelves stocked with hi-tech rice cookers (some topping $100). Needless to say, they take their rice seriously.
Koreans love Japanese food. I don't know why, other than the obvious proximity of the two countries. My grandparents will often make Japanese dishes alongside Korean ones. Curiously, Chinese food is a rarity at family gatherings. Both cultures (Korea and Japan) share an affinity for seafood, vegetables, and soups. Japanese food is devoid of spicy flavors, though, marking a major difference between the two traditions.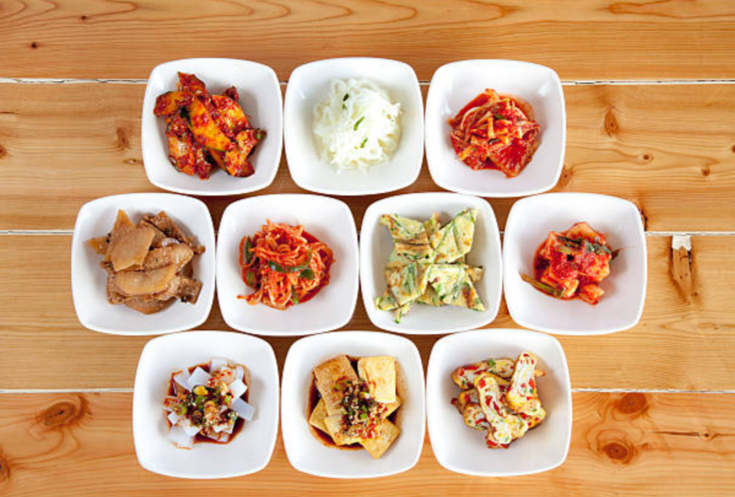 Be prepared for fermented dishes. Fermented and pickled foods are common around the globe, and Korea is no exception. Long before refrigeration, sour and spicy food probably lasted longer. And it tastes delicious. If Korea has a national dish, it's probably kimchi. Show me someone who has had the pickled radish or cabbage, and I'll show you someone with a strong opinion about it. You either love or hate it. It's also a fun dish to make. With the recipe below, I recommend placing the finished kimchi in a glass jar and leaving it out at room temperature for a day or two. That will accelerate the fermentation process, leaving the cabbage slightly tart.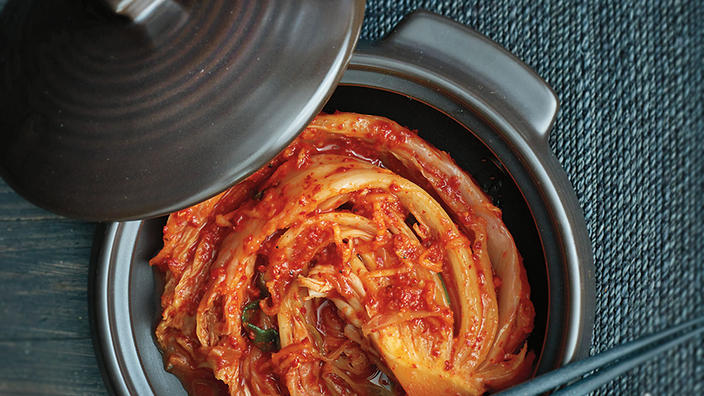 Ingredients:
1 (2-pound) napa or bok choy cabbage
1/2 cup salt
4 medium scallions, diced
1/3 cup Korean red pepper powder
1 tablespoon minced garlic cloves (from 6 to 8 medium cloves)
2 teaspoons Korean salted shrimp, minced
Wash and dry cabbage then chop into large chunks. Toss cabbage with remaining ingredients.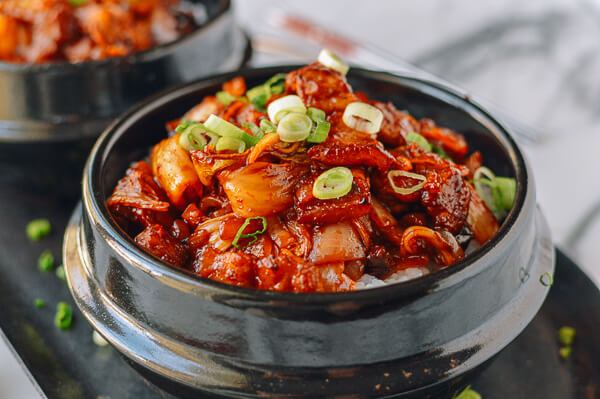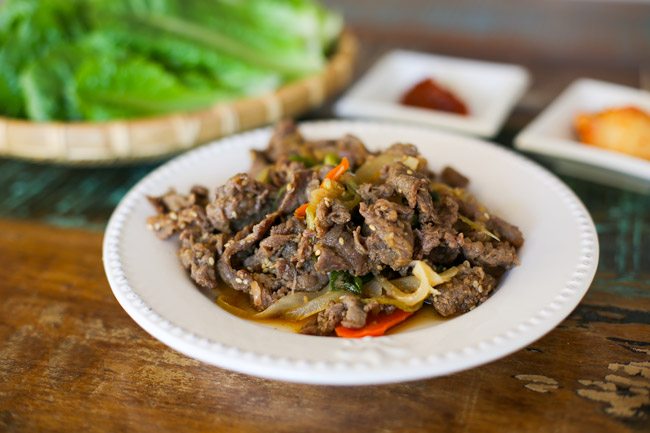 Bulgogi, thin slices of beef or pork, is another popular dish here in the states. It's also one of the easiest to prepare at home.
Ingredients:
1 pound sliced sirloin, tenderloin, or skirt steak
4 large garlic cloves
1/3 cup finely chopped onion
1 scallion, chopped
2 tablespoons soy sauce
1 tablespoon roasted sesame oil
1 tablespoon light brown sugar or honey
1/2 teaspoon black pepper
1/2 teaspoon sesame seeds, toasted
Marinate meat overnight with ingredients. Grill or cook on stovetop. Garnish with chopped scallion and sesame seeds. Serve with rice.
Alas, many of my favorite restaurants lie outside the 817, but here are three Fort Worth locales worth checking out: Hoya Korean Kitchen (downtown), Ume Sushi and Korean BBQ, and Sam Won Garden Restaurant.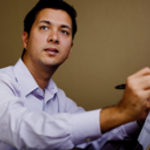 Edward Brown writes about music, arts, and news for a variety of publications. He's an award-winning writer for the Fort Worth Weekly and blogger for Fort Worth Convention and Visitors Bureau. He has published articles in Musical Opinion (U.K.), Canadian Music Educators Journal, and Clavier Companion, among others. When Brown isn't writing about music, he's actively involved in the local music scene as an educator, performer, lecturer, and judge for student music competitions. His professional affiliations include the Chamber Music Society of Fort Worth, where he volunteers as education director, and the Fort Worth Academy of Fine Arts, where he serves on the board and artistic committee. Edward is a graduate of the University of North Texas and currently resides in Fort Worth. His favorite leisure time activities include local music concerts and perusing Fort Worth's growing gastropub scene.