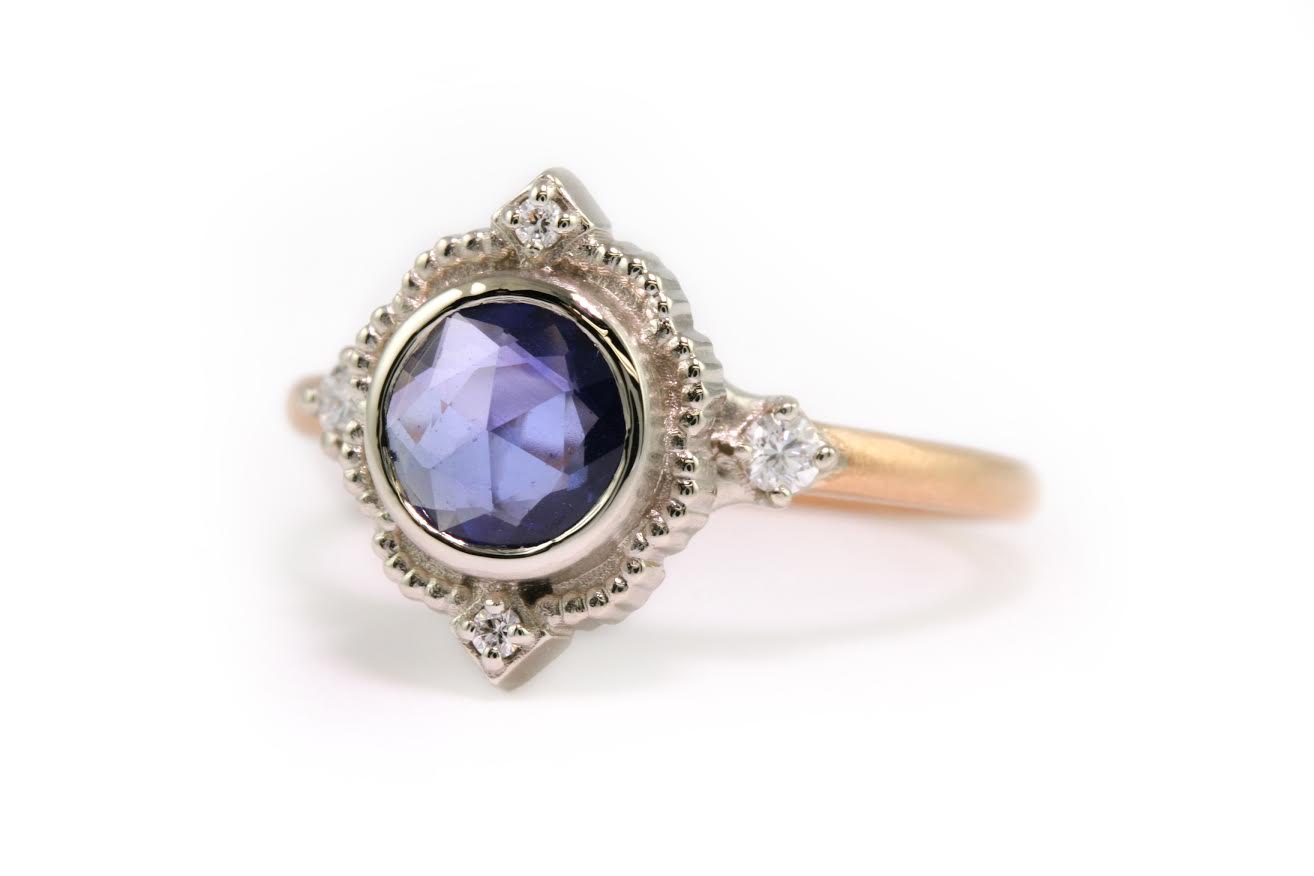 The magic that is Megan Thorne Fine Jewels started in the garage of her Fort Worth home in Arlington Heights. And so did the love story between Megan, 36, and Jaz, 35.
She was a fine lingerie designer from Texarkana. He was a bluegrass musician from Fort Worth who wanted to learn how to make jewelry.
Jaz starting working with Megan in 2010, well after she launched her company in 2005 and moved to her current location off Magnolia Avenue in 2009. But he was still a musician at heart, and moved to Austin with his band to get serious about his musical career. "We were still working together," Megan says, "but I think having him gone made me realize that I wanted a relationship that was more than just professional."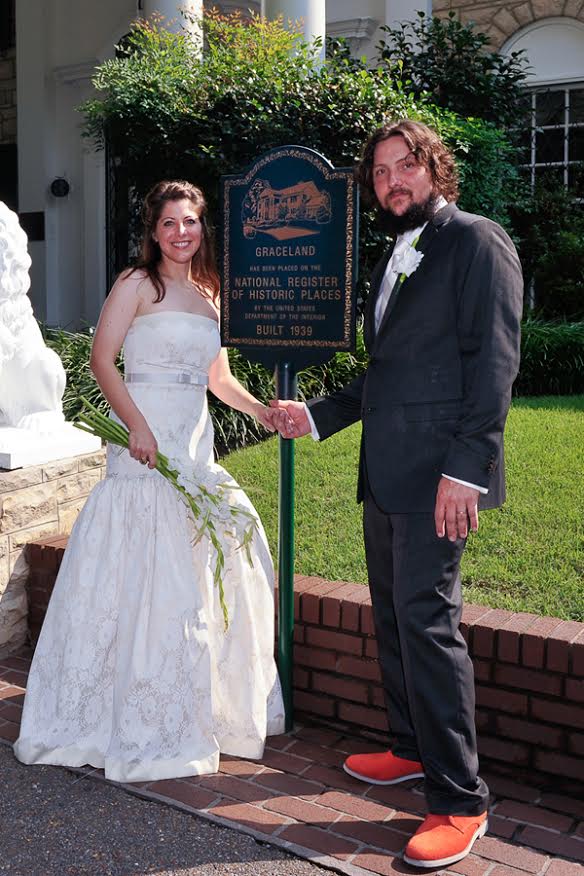 Jaz came back home after a year, and when the couple got married in 2013, he soon took on the role as lead jeweler.
"Working with another creative person was a little challenging at first," Megan says.  "When Jaz started to interject suggestions, I kind of bristled at it. I didn't know that I wanted to share the creative process, but after a little bit of time, I realized that the work was so much better with him in it. Jaz has great perspective… he sees the end point early on in the process and has the patience to get there."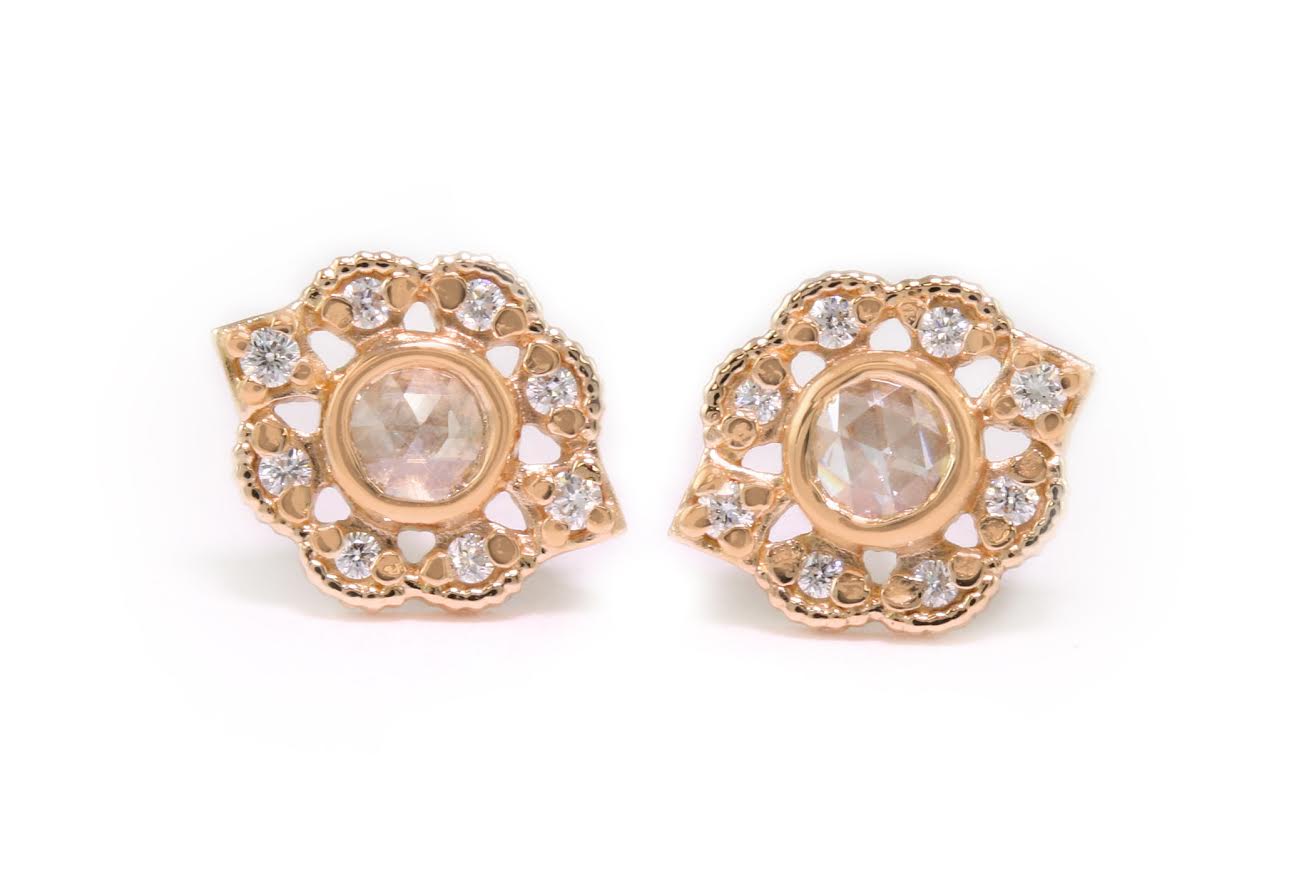 Running a business with your spouse is tough, and having a young child (their son Elwood is two) while you're doing it can make it even harder.
"There's no break," Megan says. "Our personal life and work life are just swirling around together. We are constantly back and forth handling baby, business, and home. There's never a moment when you're not in that tornado."
But she wouldn't have it any other way. Megan is living her "authentic self" with the love of her life by her side and their son, who adds another layer of beauty to a life that already shines bright. It's true: beauty attracts beauty. And Megan Thorne Fine Jewels is filled with dreamy-eyed rings, earrings, and necklaces.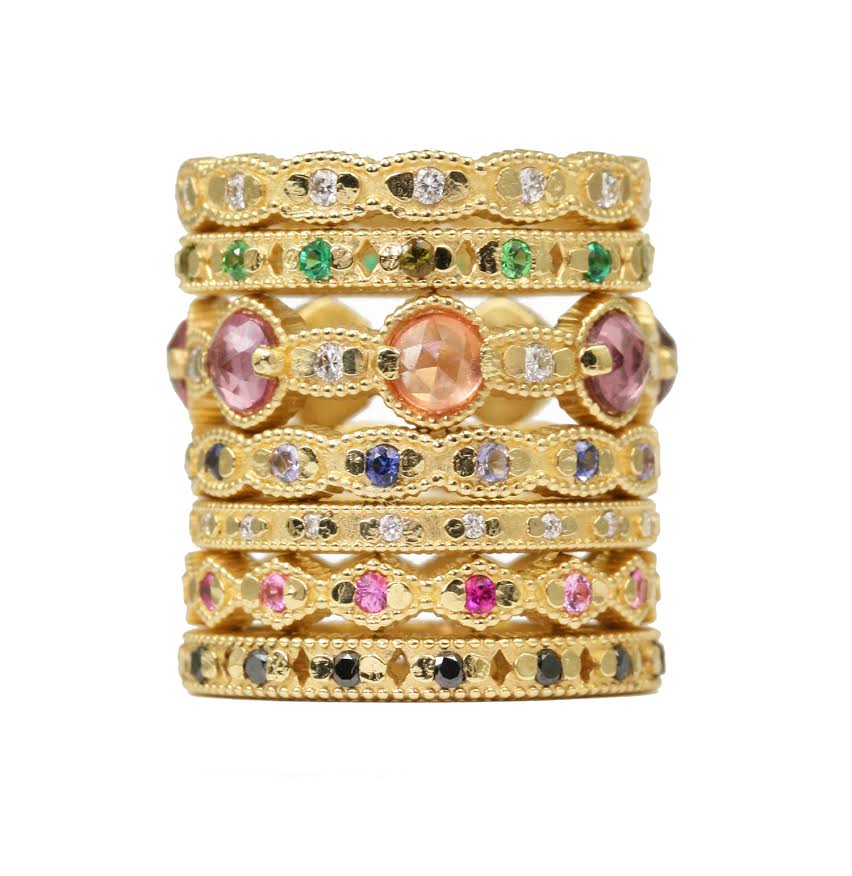 Megan's main clients are brides (or rather, their very smart fiancés). Engagement rings start at $1,400, and like all the jewelry Megan and Jaz design, the rings contain an irresistible combination of femininity, vintage style, and the swirls and muted floral patterns found in fine lingerie.
Moving forward, Megan wants to start designing more pieces for women after the wedding, when they're celebrating their daughter's birthday, graduation, or a big anniversary. Those stacked bands, stud earrings, and dainty necklaces with colorful gemstones catch my eye more than the engagement rings do, because I can think of the many women in my life who would love to receive such a one-of-a-kind piece.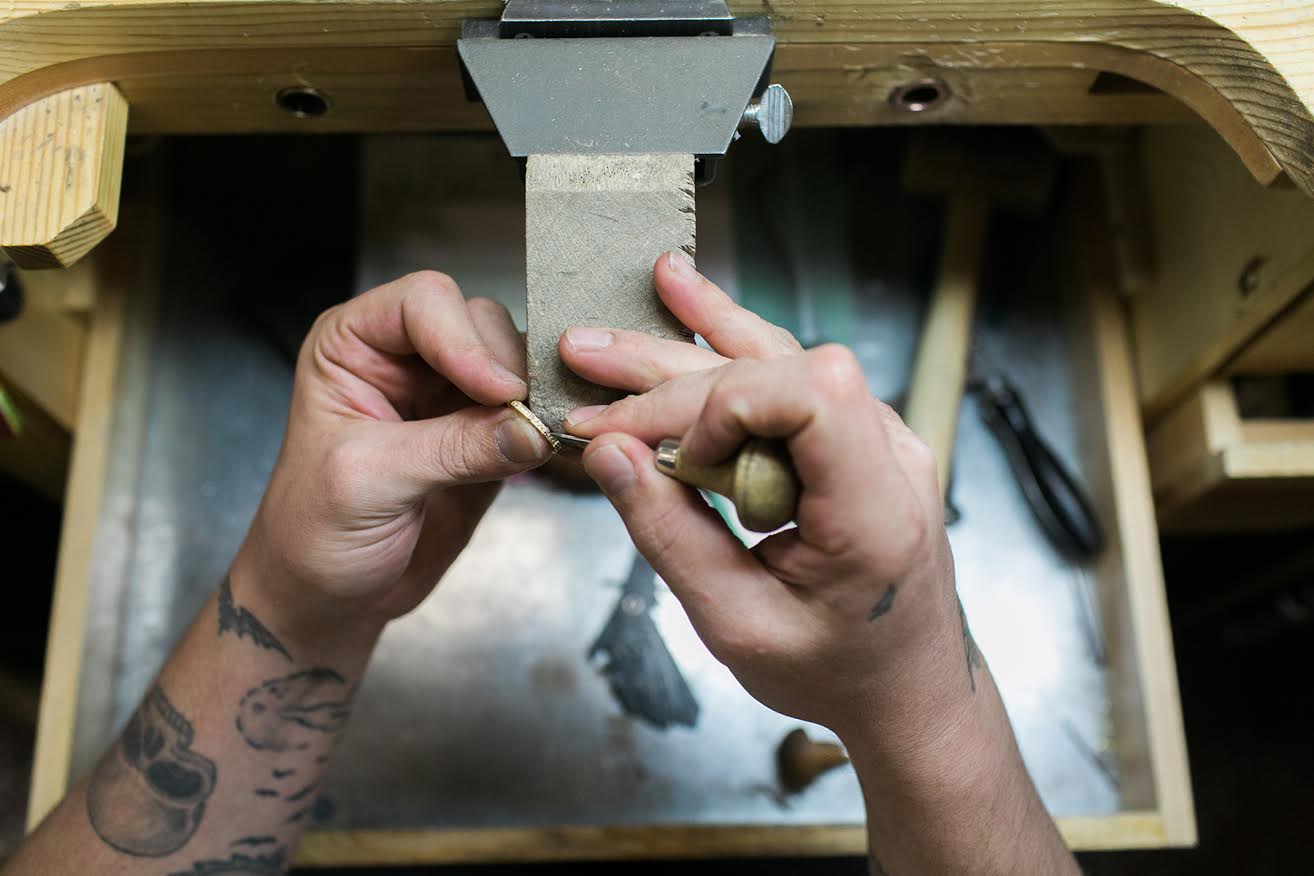 One thing that won't ever change is Megan Thorne's commitment to sustainability and ethically sources stones. All of her jewelry is made with recycled 18-karat gold, and Megan sources antique stones for her work, too.
"Antique diamonds are really my passion," says Megan. "The cuts are ethereal and soulful — something a modern brilliant doesn't have."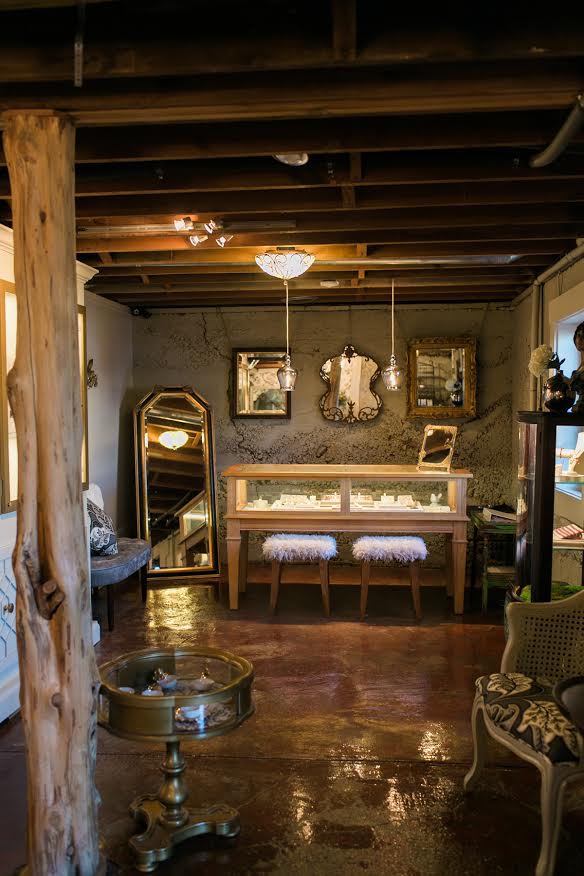 Even though Megan Thorne Fine Jewels is tucked away in small shop in Fort Worth, its presence is global, with 25 different retailers carrying its jewelry, including one in Japan and one in Canada. As the company grows, Megan says its dedication to small batch production and custom pieces will remain the same. Megan and Jaz literally have their hand on every piece the company sells. And that type of personalized craftsmanship is something that makes an engagement ring a piece of art, made with love, and ready to stand the test of time.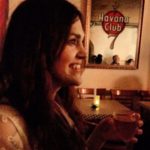 For more than a decade, Sarah Angle has worked as a Texas-based writer. She began her career as a daily newspaper reporter and photographer, and now splits her time between journalism and marketing communications. Since starting her own freelance writing business, Sarah has worked for brands such as: Frito-Lay, RadioShack, Dairy Queen, Honda, Sid Richardson Art Museum, Samsung, and Pizza Inn. As a journalist, her work has been published in the Washington Post, Boys' Life magazine, Texas Observer, Fort Worth Weekly, The Dallas Morning News, and 360 West magazine. In 2014, she won first place from the Association of Alternative Newsmedia for her feature story "From the Land of the Lost." The following year, she earned a fellowship from the Investigative Reporters and Editors organization and became a board member for the Society of Professional Journalists, Forth Worth chapter. Currently, she teaches in the School of Strategic Communication at TCU. Sarah lives in Fort Worth with her darling daughter and a house full of books and mid-century modern décor.