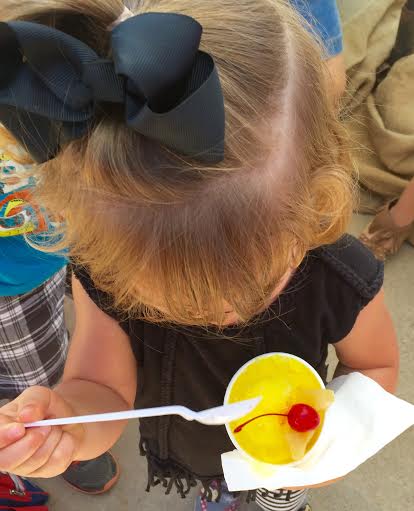 Ooh baby, it's hot outside!  That's why we have been on the hunt for the perfect frozen ice treat.  Yes, you may refer to this treat by one of many names (for the purist reading this, I realize they vary in taste and texture, but work with me).  They're called shaved ice, sno cones, sno balls, or for you Latinos out there like me, raspadas.  Whichever you may prefer, that undeniable cup of sweet, juicy, cold, slightly crunchy, slightly creamy goodness is the PERFECT way to cool down on a hot summer's day.  Once again, we've polled our Tanglewood Moms for the area's best sno cone joints, and these are the top 6.  Enjoy, and be sure to read all of the way through for a sweet surprise!
Fourth Place-It's a tie!
Sugar Shack
1800 Montgomery St.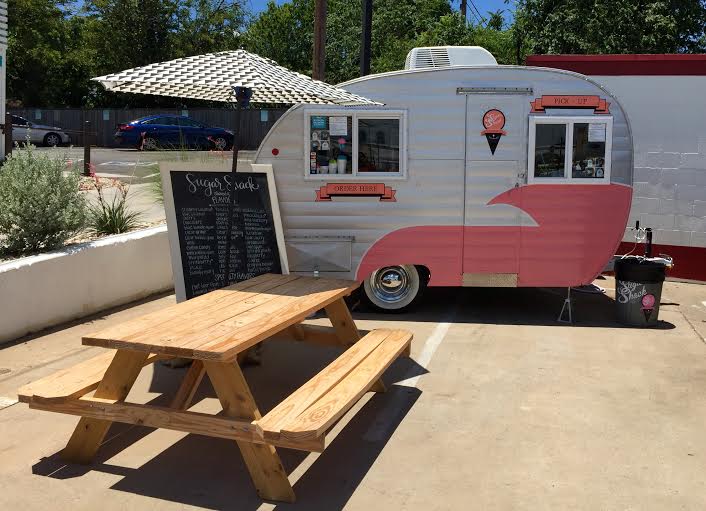 Looking for a quick treat after an exhausting afternoon in the museum district?  Head on over to Sugar Shack for tons of fun flavors at a reasonable price.  They are located just outside of TacoHeads.
Bahama Bucks Shaved Ice
2600 West 7th St., Ste. 181
I know this is a chain, but this place is awesome.  The menu includes shaved ice but also smoothies, sodas, limeades, hot beverages, and more plays on the word 'sno' you can throw a 'sno ball' at.
Sno Wonder
3425 Cimmaron Trail
Give these guys a try, they sure know their 'sno'.  We hear you can get virtually any flavor, or mix of flavors and garnishes.  Pickles and cream? Sure, why not?
Third place
Coneheads Snow Cones
9000 Hwy 377
A hop, skip, and away is Coneheads.  Not technically in Fort Worth, but we are giving our Benbrook neighbor some love because so many of you love them.
Second Place
Mr. Jon's Shaved Ice
5200 Camp Bowie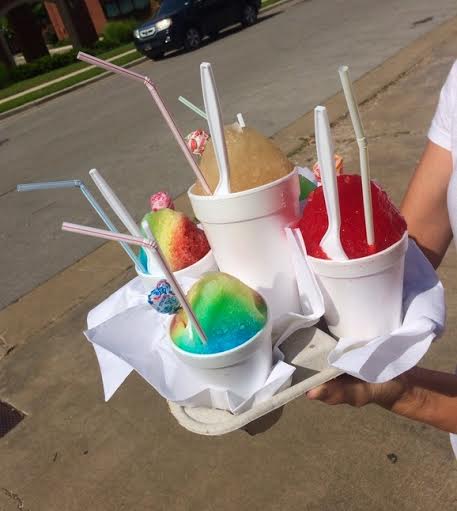 Mr. Jon's serves New Orleans style shaved ice, each one accompanied by a signature Dum Dum sucker garnish.  If you're looking for an authentic snow ball, Mr. Jon's is your place.
DRUMROLL PLEASE…
First Place!
Sol y Luna Snow Ball
3319 Hulen St. (intersection with Diaz)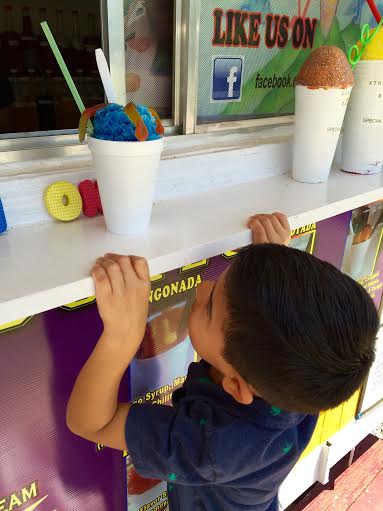 Sol y Luna is home to an incredible authentic snow ball, often with a Latin twist.  I have to admit; this shaved ice is amazing!  My kids were dazzled by the flavors, the fresh fruit, the candy, and the oh-so-yummy creamy goodness of these frozen treats.  They have all of the basic (and not so basic) traditional flavors.  There are also sugar-free options.  But the REAL fun is found in their specialty snow ball selections.  My absolute favorite so far is the strawberry Jubilee, made with real strawberries and sweetened condensed milk.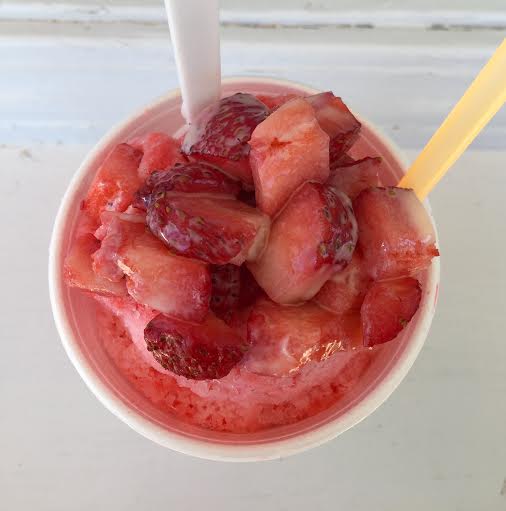 I cannot wait until my next visit to Sol y Luna.  But YOU may not have to wait quite so long.  If you comment below your favorite snow cone flavor you will be entered to win 4 free snow balls from Sol y Luna, that's three small sizes and one of those incredible specialty ices I'm going on and on about.  To enter, please leave a comment below, letting us know your favorite "sno" flavor. Comments are open until noon on Wednesday, July 27. The winner will be announced at 8 pm that evening!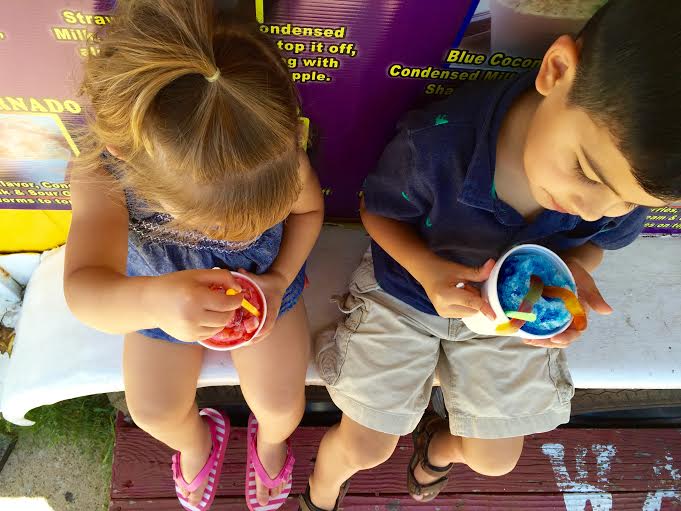 Thank you Tanglewood Moms for your participation and support, have a great 'sno' season!
Christy Ortiz is a Fort Worth native, and proud to say so.   She earned her bachelor's degree from UT Arlington in Interdisciplinary Studies.  She taught for FWISD for eight busy years before switching gears and staying home with her two small children.  Her hobbies are interior decorating for friends, photography, and flying kites with her kids.  Her South American roots and love for the Spanish language and Latin cultures add to the diverse voices of our group.