In 2017, 433 cases of human trafficking were reported in Texas. Of these, 306 of these were sex trafficking cases of which 140 of which were minors. Globally, there are an estimated 4.5 million people being coerced into forced sexual exploitation today (statistics reported by the National Human Trafficking Hotline). Many people assume that victims of trafficking choose their lifestyle; however, the vast majority (women, men, and children) are forced or manipulated into prostitution by people they know and trust, people promising them viable work and a better life. The most vulnerable populations include runaway and homeless youth, victims of domestic violence, sexual assault, war, and social discrimination.
Best friends Caroline Crow and Brittan Jobe at first glance are both typical senior high school students. They each have interests and goals similar to other young people their age: Caroline is pursuing a modeling career and has plans to attend Auburn University in Alabama; Brittan is a varsity cheerleader and plans to extend her ministry to help make the world a kinder place. But there is something distinctively different about these two young women, and that is that they're business owners.
Both can recall an instance, sitting in class and listening to a teacher from Liberty Christian School relate her experiences in one of India's red light districts. The atrocities she related to her students had a profound effect on their hearts. That instant both girls were inspired to take action to help those voiceless victims.
The name of their jewelry business is Rewritten Company, and it's making a difference for an often overlooked group of people in our community. 30% of their profits go to Bochy's Place, a transitional home for victims of sex trafficking. Caroline explains, "The safe house just opened in December, and their main focus is to help women get plugged back into society and walk with them step by step until they are ready to live on their own because it is so easy for victims to fall back into trafficking. Bochy's Place is an amazing ministry, and we are so blessed to be able to help them support women and help them grow in the Lord."
Bochy's Place is badly needed. 90% of rescued sex trafficking victims return to the streets because they don't know how to transition back into society. Many have a criminal record and no credit. This means they can't rent property, can't drive, and can't find a job. Bochy's Place is focusing on the rehabilitation of these women to reduce that statistic one victim at a time.
The company's name 'Rewritten' is symbolic of the transition these women are undergoing. The business sells handmade brass and copper cuffs that are stamped with words that victims choose to identify themselves with, as opposed to labels society may assign them. Starting Rewritten Company has been life-changing for both girls. As Britten says, "Being able to talk first hand and listen to the girls who have been rescued from human trafficking has been one of the most powerful things to ever happen to me. It has changed the way I live life. The power of kindness is so important to me, and throughout working with the victims, it has taught me that the best gifts you could ever give to someone are love, kindness, and peace. All three of these have played a major role of who I am and what Rewritten is based around. I live my life as I walk in peace and as I speak with kindness and as I act with love. Rewritten has taught me how to be proactive and determined in my goals. It has helped me grow into the person I wanted to become."
These two entrepreneurs have several short-term goals for Rewritten. They are currently seeking out brick and mortar boutiques who would love to carry their product. They also plan to set up shop in large-scale conferences and events. Be on the look out for new items to be added to their inventory this summer. Ultimately, their wish is to grow the Rewritten brand nationwide to help bring awareness to sex trafficking and to make a real impact on lives internationally. Whatever the future has in store for their brand, both young women agree that their experiences thus far in this venture have been life-altering. They're looking forward to expanding their ministry.
January is Human Trafficking Awareness Month. It's a great opportunity to take a minute to inform yourself on the subject and support those like Caroline and Brittan who are working to rewrite lives, one word at a time.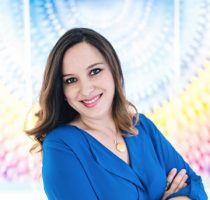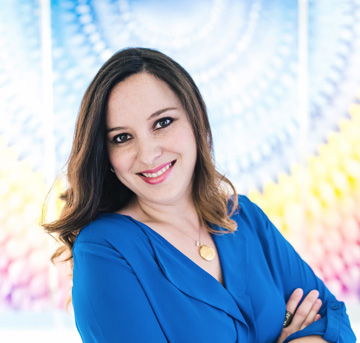 Christy Ortiz is a Fort Worth native, and is proud to say so. She earned her bachelor's degree from UT Arlington in Interdisciplinary Studies. She taught for FWISD for eight busy years before switching gears to stay home with her two small children. Her hobbies are interior decorating for friends, photography, and flying kites with her kids. Her South American roots and love for the Spanish language and Latin cultures add to the diverse voices of our group.