Madeworthy
Abraham Alexander: Finding His Home, His Family, & His Voice
In a photo that made its way around social media, Fort Worth's Abraham Alexander can be seen falling, fully clothed, sideways into a swimming pool with the first guitar he ever owned strapped to him. A few feet away, Fort Worth videographer Braxton Berry captures frame after frame before they both hit the serene surface of the water. The image of the moment in question encapsulates where the young singer's career is as he prepares to take his plunge. 
Frozen there in that levitational instant – part of the promotional push for the upcoming release of his first EP recorded for London's Mahogany Records – one can see the fearlessness of an artist for whom challenges are another way to build character and further one's reputation. It is the same presence, or grace, that can be seen when he takes the stage to perform; there's a clarity of voice that is found when an artist truly lives in the moment. 
The four-song EP, which will be available in the early fall, includes previously released tunes "America," "Lover's Game," "Stay," and a fourth track, "335" – named for the classic Gibson guitar – showcases his skills as a writer, a product of his collaboration on arrangements with Cameron Warner. "The label leaves plenty of room for the artist's life to inform how and when they release music." His first performance for the label came back in May 2018, opening for New Zealand singer-songwriter TEEKS, at London's historic St. Pancras Church.   
In April 2019, Alexander was in London to complete the recording of his debut EP at the legendary Abbey Road Studios. A return visit for the worldly musician, it was as a member of the Texas Takeover that Abraham traveled to the United Kingdom for the first time; these week-long packages send Texas talent on trips to share with the people of the world.  
Performing on a roster which included Austin Allsup, Grady Spencer & The Work, and Sean Russell of Cut Throat Finches, he notes that the city of Fort Worth has invested great time and energy into supporting artists. "I was the only performer who wasn't doing country music, so I stood out, and folks in England saw that we had soul and blues in addition to what the city may typically be known more for. The way Fort Worth champions artists makes it a special place for the germination of talent."  
On this fifth trip to London, Alexander says the diversity found in the city's melting pot inspires him as an outsider to challenge himself musically. Perhaps, the process is benefited by more audiences abroad actually listening. "It seems as though fewer people in the crowd are on their phones, when I look out there, maybe more folks are there to soak in what you are doing."   
London's spirit allows him to feel lost as an outsider, a feeling which resonates powerfully with his artistic center. This feeling enlivens a mode of introspection on his own cultural background, allowing him to see it in a different light. "All challenges help us grow. They have anxiety over there just like we do regarding the state of the world. We're all working through it," he adds. Transit opens the possibility of new versions of ourselves and allows us to remain aware of the connections between the various nuances of life. 
Shortly after he left for the trip, Mahogany released his cover version of Chris Isaak's "Wicked Games" as part of their Intimate Covers series. Abraham still carries the song's energy with him. "The more that I learned about the song, the more it resonated and got me excited about recording it. It was composed quickly in the moment and acts as a reminder not to fret because the floodgates will open one day as long as you stay after it." 
One of the most striking features of Alexander is the sense of balance he portrays, not only in how his body moves relative to his spine but even in the way in which he holds his head in conversation. As an accomplished physical therapist with medical school interest, Abraham has an acute dedication to the importance of listening; it is there when he is listening to a question just as much as when building a vibe with his band. "We can't always be heard, but we can always listen."   
Fortunately, he was listening when his adopted parents Jeff and Donnia Olesko gave their opinion about where the young man should place his energy. "I was splitting myself in all these various directions and they sat me down and said, 'We think you should really pursue music. We see the fruits from it, and we see how happy you are doing it. We think you should jump in and go." 
Around the time of his transition from military life into civilian life, Marine Jeff Olesko and his wife learned about Abraham, who had been born in Greece and separated from his family when his mother moved them to America. After his mother passed away, Abraham had been left in the care of his ESL teacher in Arlington because he had lost touch with family back home.  
A helicopter pilot, with four tours of Iraq to his credit, the upbeat Olesko was looking into remodeling and restoration for his next career. After further research and development, he decided his favorite thing in the remodeling process was interior finishing. His wife, Donnia, wanted a shop selling things for outfitting the home. Their interests in building a home combined, bringing Modern Maison to Fort Worth. Originally located on Montgomery, they have since relocated to the property on the corner of Magnolia and Hurley. Jeff says, "It is always about helping people transform their homes, and we've been able to continue to adapt our business to suit our family." 
Soon after moving Modern Maison to the Near Southside, Jeff met Abraham when he helped the young man who would eventually become his son to paint his apartment.  
Already in his mid-twenties, after a life lived among many homes, it was as the musical portion of a church fundraiser that Abraham's life and the lives of Jeff and Donnia Olesko would finally intersect. As Abraham sang, Jeff recalls his wife whispering to him. "She said, 'I think he's supposed to be a part of our family,' and I had just met him… I believe everybody deserves a family; you don't have to let the struggles of the past define you." 
Just as Abraham found his way from Greece, Jeff started life in Canada among his Ukrainian family. Eventually his journey led to Plano, while Donnia started in Florida before circuitously landing in Lewisville. Jeff says it was love at first sight; unfortunately, Donnia was too busy running their kids from one camp to the next to give her side of the story. 
In 2018, the Olesko family formally adopted Abraham, who, in pictures from the ceremony, can be seen proudly holding a teddy bear as a token from the adoption officials, clearly intended for a younger child. Jeff says his son still has that bear. The couple has now adopted five children, including Colton (17) and Jensen (12), as well as Draco (10) and June (7). It was through the local non-profit, Hope Fort Worth, which mobilizes local churches to make a difference in the lives of vulnerable children, that the couple began offering refuge and growing their family. Jeff smiles ruefully, "Blame them, they got us hooked. And Abraham's a great big brother for his younger siblings; the kids all love his musical friends." 
Just as the Olesko family fearlessly continues their path which begun with Abraham, so do the unique relationships within the family. Abraham smiles when asked about his family. "They are like my best friends. We are expanding the story of our family with these new kids, who are in turn allowing us to join their story of triumph and love. It has changed how I think of thriving in the world. They are teaching me to listen more; it is so central to healing. And it can be hard sometimes."
Listeners of his songs can hear the pangs of wisdom learned too young, significant losses and dislocations that remain a part of what he describes as, "Discovering my own road map, which has certainly been an amazing journey over the past year." 
As Alexander inspires those around him as a human being, his artistic side was kickstarted by Gary Clark, Jr., who has played a pivotal role in Abraham's development. The Austin-based guitar great recorded his own Mahogany Session back in 2012. "He's the one who made me pick up a guitar. I figured if this brother can do it, I can do it too. I was mesmerized." 
From his profoundly moving single, "America," written in response to the 2016 mass shooting at a peaceful protest in downtown Dallas that claimed the lives of five police officers and wounded eleven more people, to the recent "Lover's Game," an electronic-infused bit of neo-soul magic, Abraham Alexander has already shown an intriguing range. Released in early 2019, he wrote "Lover's Game" in his car while decompressing after a long week of sessions. Abraham envisioned the combination of two styles: "It was a mixture of UK synth and American drums." If one adds his brilliantly sparse cover of "Wicked Game," anticipation should be high for future releases from this talented young artist. 
For Abraham Alexander, "the voice is the universal instrument." With an instrument as unique as his, listeners can expect more exploration of genres and themes.  The more he began to blend different styles over the course of the last year – engaging his creative instincts – he began to feel a sound click into place. That sound centers around following his voice and will undoubtedly continue to evolve as Alexander continues his artistic maturation. Noting where his mind has been, he adds, "All major social change has its music only as a consequence of people listening to the cries of those around them. Coming out the gates you need a solid vision if you want to have an impact." 
Proud dad Jeff Olesko very excitedly notes the impact of that vision in the most recent single from the EP that has been released, "Stay" – a hypnotically sweet mid-tempo with a deep hook that honors his journey finding a sense of home, from Texas to London, and every step in between. Jeff adds, "If you know anything about his story, you know how deeply personal this one is for him. It is a favorite of mine."    
Contained in his songs, listeners can hear the pangs of wisdom learned too young, significant losses and dislocations that remain a part of what he describes as, "Discovering my own road map, which has certainly been an amazing journey over the past year."
With the release of the EP in the fall and undoubtedly a new calendar of dates to follow through on, Abraham continues to make a name for himself. One such opportunity will be September 14th Party on the Porch at The Amon Carter Museum of American Art, where Alexander looks forward to sharing his songs, "It is such a perfect event with the whole city coming out, with kids of all ages – the next wave of fans getting caught up in the live music experience." 
Abraham Alexander is not only forging his way as a part of Fort Worth's evolving music scene, he is using the wisdom and the grace gained through a lifetime of upheaval followed by finding his family, his home, and his voice to succeed on an even bigger stage.  
This article originally appeared in the September/October issue of Madeworthy. Abraham Alexander can next be seen at the Amon Carter's grand reopening Party on the Porch on Saturday, September 14, starting at 7 pm. And check out the music videos for "Stay" and "335," produced by local production company Twelve Midnight.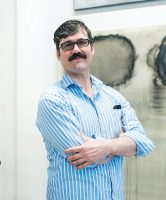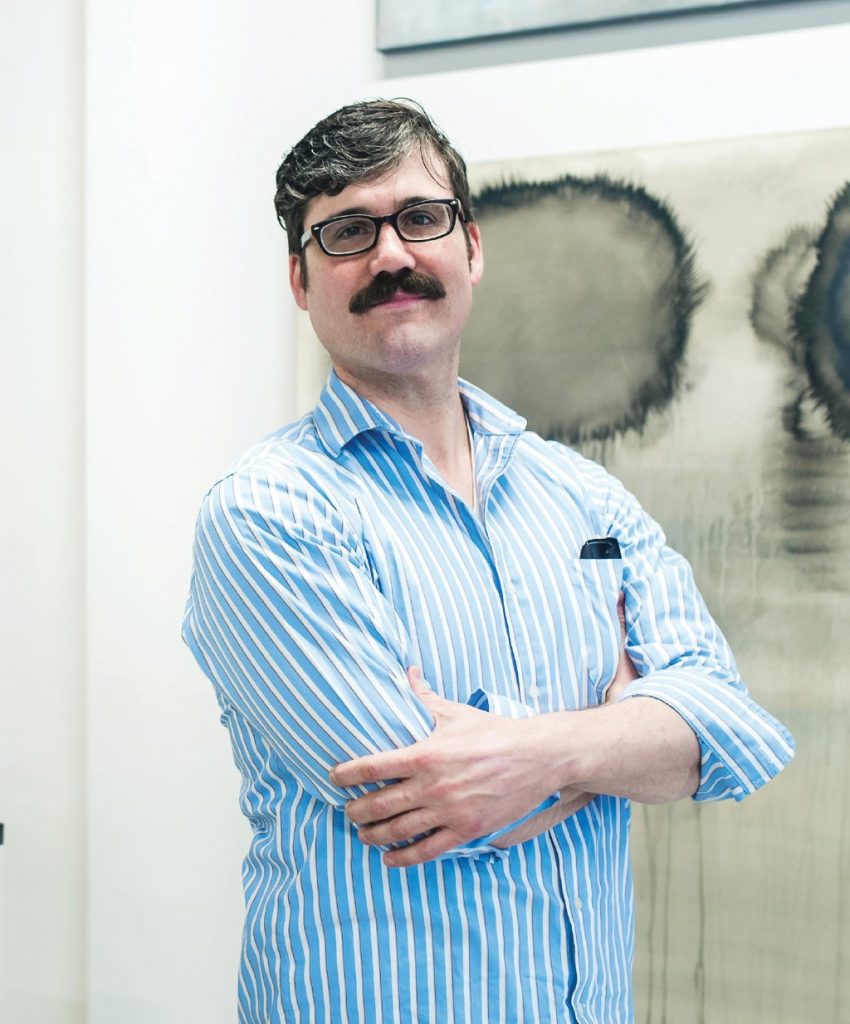 An Austin native, Lyle Brooks relocated to Fort Worth in order to immerse himself in the burgeoning music scene and the city's rich cultural history, which has allowed him to cover everything from Free Jazz to folk singers. He's collaborated as a ghostwriter on projects focusing on Health Optimization, Roman Lawyers, and an assortment of intriguing subjects requiring his research.