Most American children across the socioeconomic spectrum have access to some kind of technological device, be it smart phone, tablet, Kindle, or personal computer.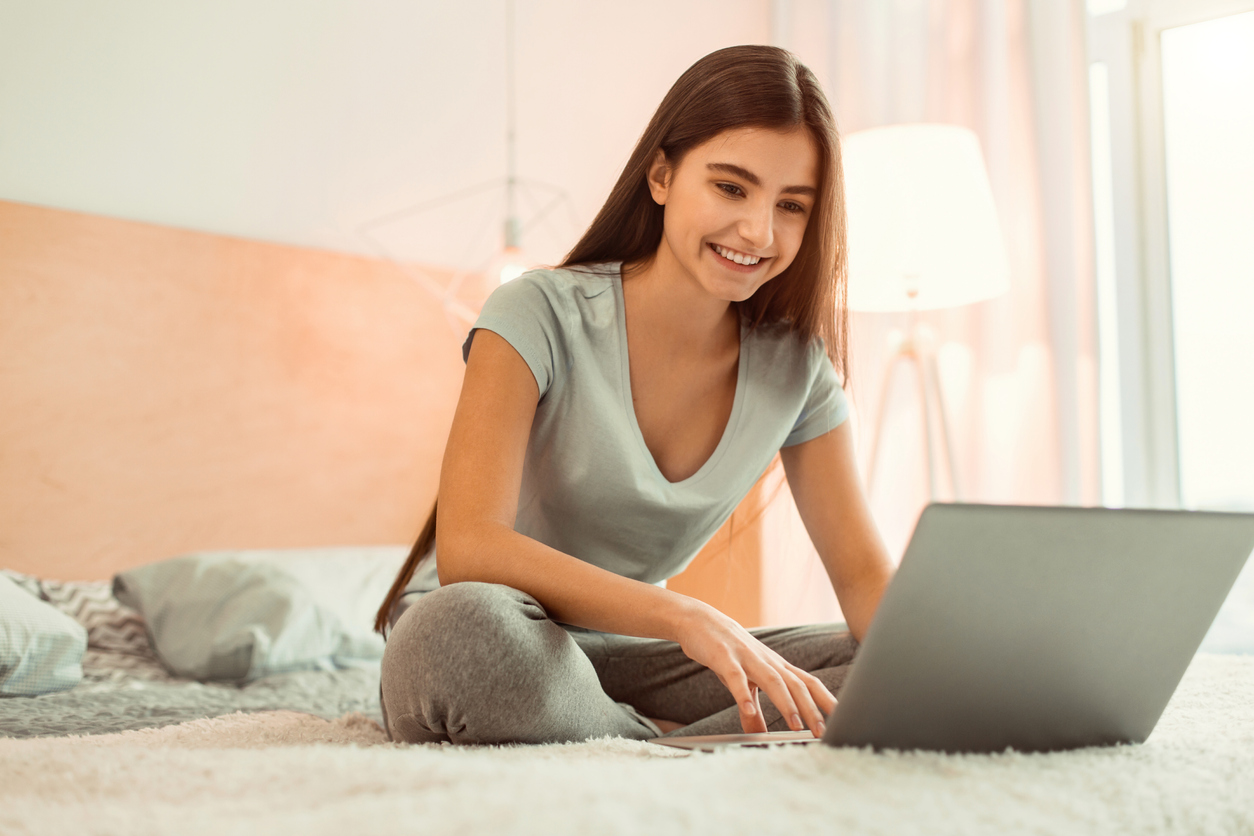 Technology is an integral part of our secular and social lives and will be even more so for our children in the future. Therefore, whether you see it as a friend or foe, tech is here to stay. The questions every parent ask themselves are, what technology is best for our children's growing minds, how can we set limits, and how do we keep them safe?
Curriculum Driven Technology
There is an innumerable amount of enriching websites, applications, and media sites designed with your children's mind in mind. Starfall is a free website for preschoolers through 2nd graders that teaches Phonics, Reading and Mathematics through animated games, books and songs. Reading Eggs and Mathseeds are sister apps that are ideal for 3-13 year olds. They are great for teaching Reading and Math basics as well as developing Reading Comprehension, Spelling and Problem Solving. ABC Mouse Early Learning Academy is designed for kiddos 2-8 years old. It teaches all subjects through music, books, and interactive games. Parents can tailor learning paths for up to three kids per account and monitor their progress. PBS KIDS is a free website with tons of learning games and activities based on your kid's favorite TV characters. There are lots of great resources here available for parents as well including, crafts and experiments, and tips on education, parenting, and health and fitness.
Streaming Media
If you're looking for educational videos, YouTube, Netflix, and Amazon Prime can be useful but may be very tempting to stray off to other programs. National Geographic and National Geographic Kids are both great places to find videos on a wide variety of educational subjects. Brain Pop has an extensive archive of animated videos in English and Spanish for all grade levels that teach Math, Science, the Arts, Health, and Engineering. Each video is accompanied by quizzes, games and fun activities. PBS Learning Media offers free video streaming for all ages from History to Engineering and Technology.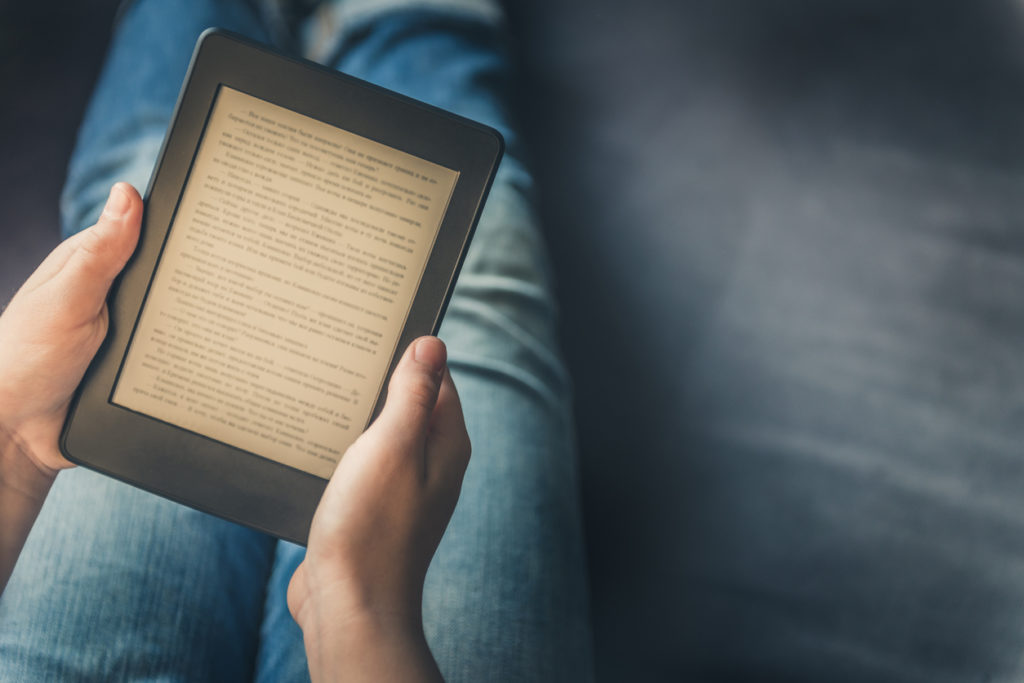 eBooks
A fun way to get your kiddo reading for pleasure is through eBooks. The Fort Worth Library has a wide selection of digital books and audiobooks available to download on your computer, tablet or Kindle. Use the free app Libby to borrow books instantly from your device. Tumblebook Library is a database of children's eBooks. A subscription through your library or school can give you access to 1100 titles for grades K-6 including animated and read-along books and videos. If your little one prefers just to be read to, they can watch some of their favorite stories being read by famous celebrities on Storyline Online.
Organization and Time Management
If your children need help managing time the Time Timer app is great and easy to understand. It allows you to set several different color-coded timers at once. The myHomework is a no frills and easy to use application that allows your child to input assignments, receive announcements and keep a calendar. It can be used individually or joined with their classroom.
Setting Boundaries
The American Academy of Pediatrics recommends zero screen time for children 2 and under. For older kids, only 1-2 hours of entertainment screen time is recommended. Avoid allowing a TV and devices with Internet access in your child's bedroom to prevent screen usage at undesignated times. Create a family plan that includes a media 'curfew' and established zero-tech zones (including texts and calls) such as family mealtimes and bedtime. Finally, provide a good example by monitoring your own tech use.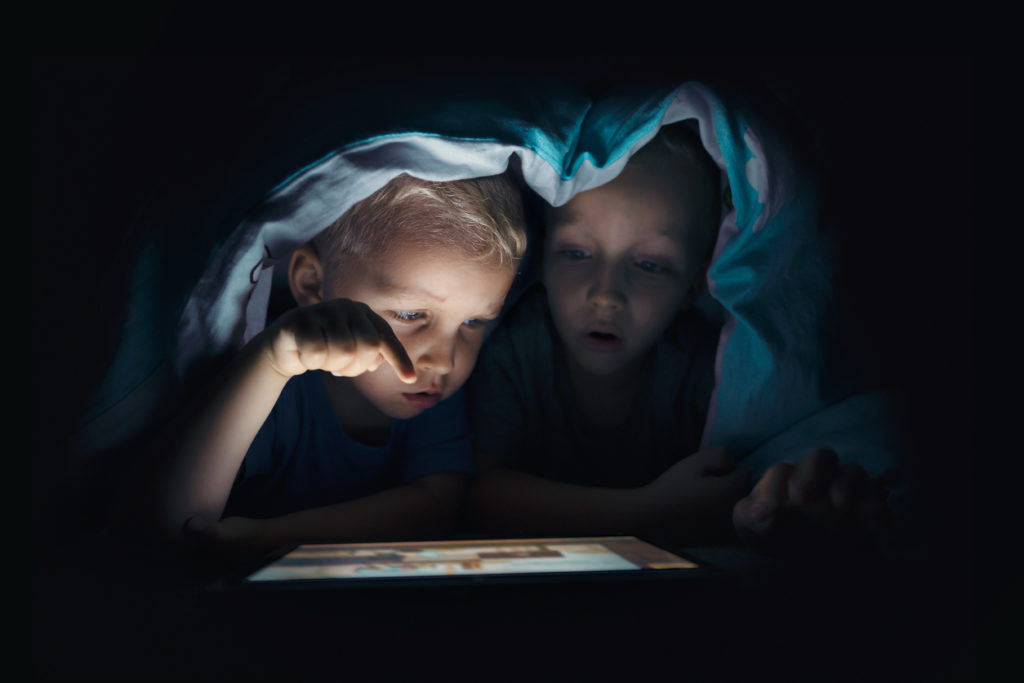 Safety
There are few simple things you can do to increase your child's safety. First, set clear boundaries about what kind of media or websites your child can use and set appropriate filters and security systems. Watch what they watch. Speak openly to your child about subjects as they arise, especially pertaining to violence, sex, and drug use. Talk about potential dangers such as what to do if they come across undesired content or people. Also, stress the importance of keeping their private information (i.e. name, address, school) private.
Technology today is shaping the way we think and behave. One of the best ways to teach our kids to enjoy it safely and effectively is to put it in use. These educational websites and tools are a great way to feed your child's growing mind. With a family media use plan in place and active parental involvement you and your family will have a great time navigating those technological waters.
This article originally appeared in the January/February 2019 issue of Madeworthy in Spanish.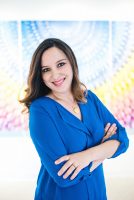 Christy Ortiz is a Fort Worth native, and is proud to say so. She earned her bachelor's degree from UT Arlington in Interdisciplinary Studies. She taught for FWISD for eight busy years before switching gears to stay home with her two small children. Her hobbies are interior decorating for friends, photography, and flying kites with her kids. Her South American roots and love for the Spanish language and Latin cultures add to the diverse voices of our group.