Crammed in the back of a Suburban traveling across the continental US; we had been doing this since before I could remember.
My father announced we were only twenty miles from Echo Canyon. My sixteen-year-old self could not comprehend why we were being dragged to see one more "point of interest." As we pulled into the parking lot, I sarcastically ask, "Do we have to get out of the car?" My father, a patient man, quickly responded, "No. Stay in the car. We stopped here because I wanted to see this."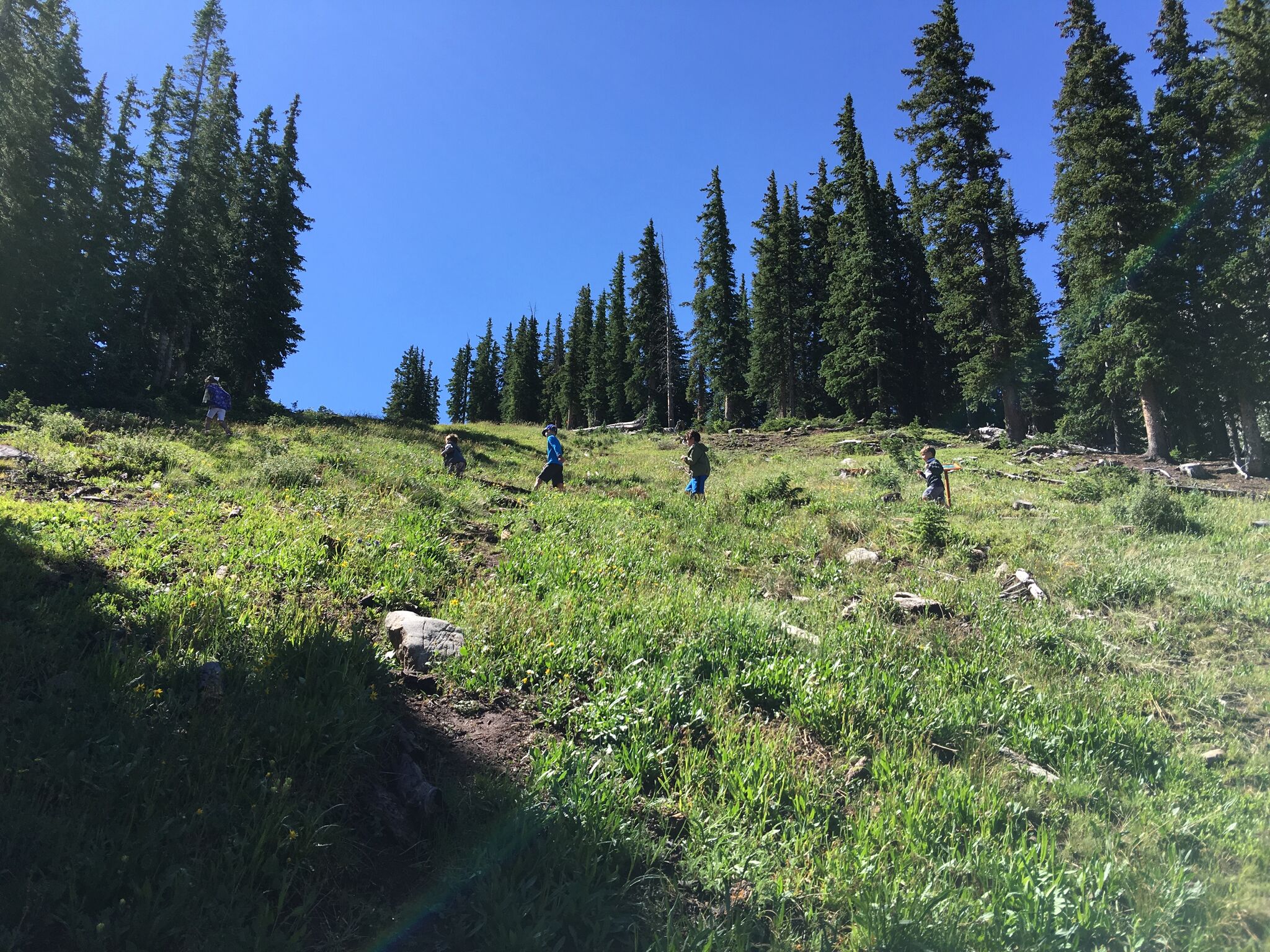 Not wanting to be left behind, I dragged my eye-rolling self out of the car. Along the path, my father's voice got louder. Then I heard it. The echo. I let out a yell, and it boomed back at me. I laughed and deep down was grateful that my dorky parents allowed me to join their adventures.
Now that I am a parent, I am teaching my son to enjoy outdoor adventures. For those of you interested in exposing your children to hiking, camping, climbing, biking, and mountaineering, here are some tips my family has learned.
Preparing for a trip is part of the fun. Start small. Let them pick out and prepare the snacks for the outing before progressing to planning the route you will take. Photos of our son as a toddler show him with a backpack asleep on our shoulders; he wanted to carry his own gear. Now that he's ten we fill his bag with extra weight in hopes of slowing him down.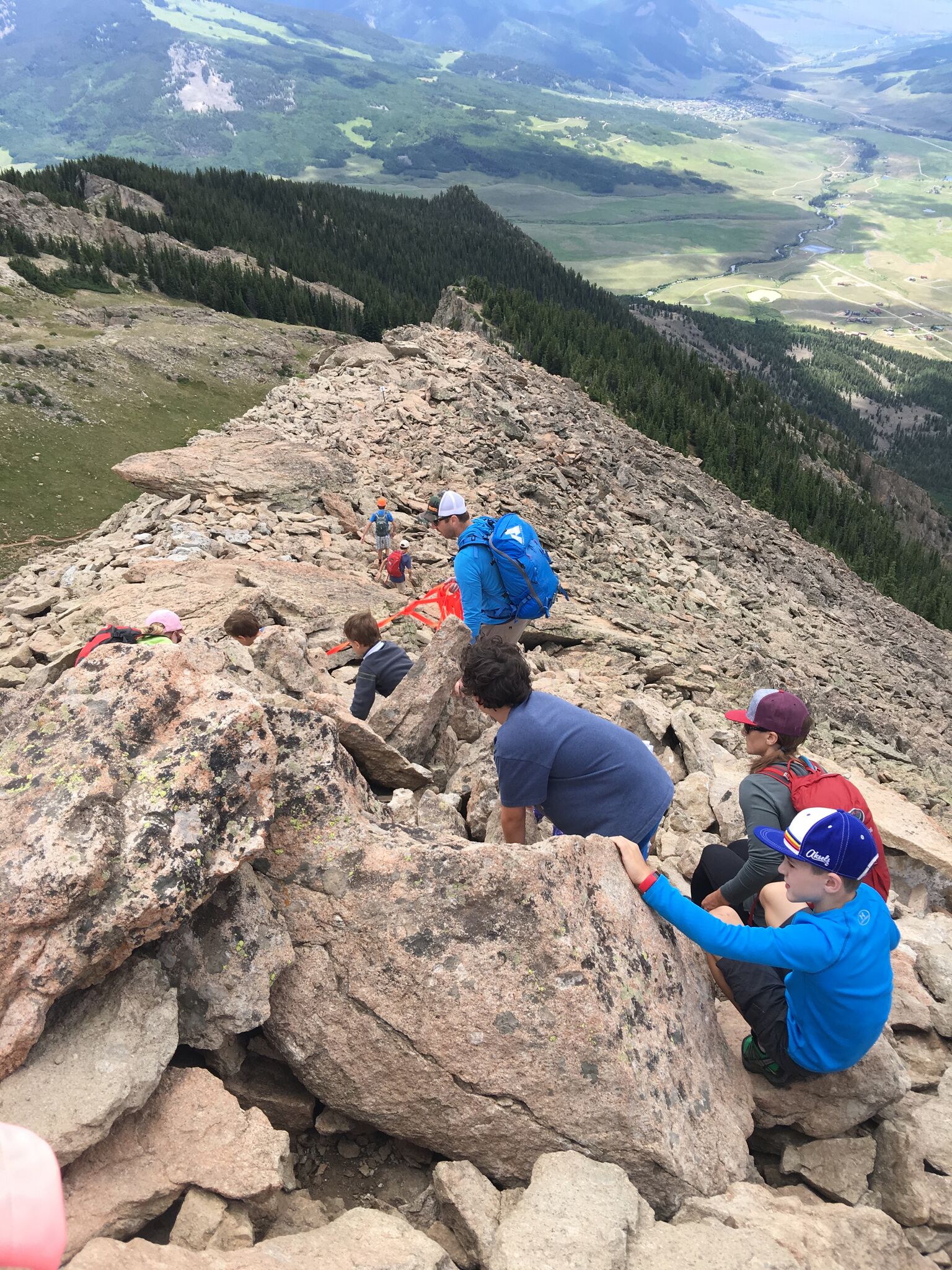 My father and husband are both Eagle Scouts. They spend countless hours preparing for everything that could go wrong. They use the phrase, "calculated risk." Proper planning is the most effective way to minimize the risk when playing in extreme conditions. Whether you're new to outdoor adventuring or returning from Everest base camp, there is always something to learn. If there are items on itinerary that are outside of your skill set, hire a guide. A guide will make your trip safer and more enjoyable for all.
In the mountains, the weather conditions can change instantly; it is important to have layers and rain gear for afternoon showers that pop out of nowhere. Be sure to have more than enough water and snacks. The quickest way for an adventure to go south is when the troops get hungry and thirsty. I pack out-of-the-ordinary emergency snacks for when the wheels are about to fall off. There is something about gummy worms and peanut M&Ms that make everything better to a tired child.
Hats, sun glasses, sunscreen, bug spray, basic first aid kits, maps, and a compass and/or GPS (and the ability to use it), as are dry socks because your child will find every puddle, stream, and muddy spot on the trail.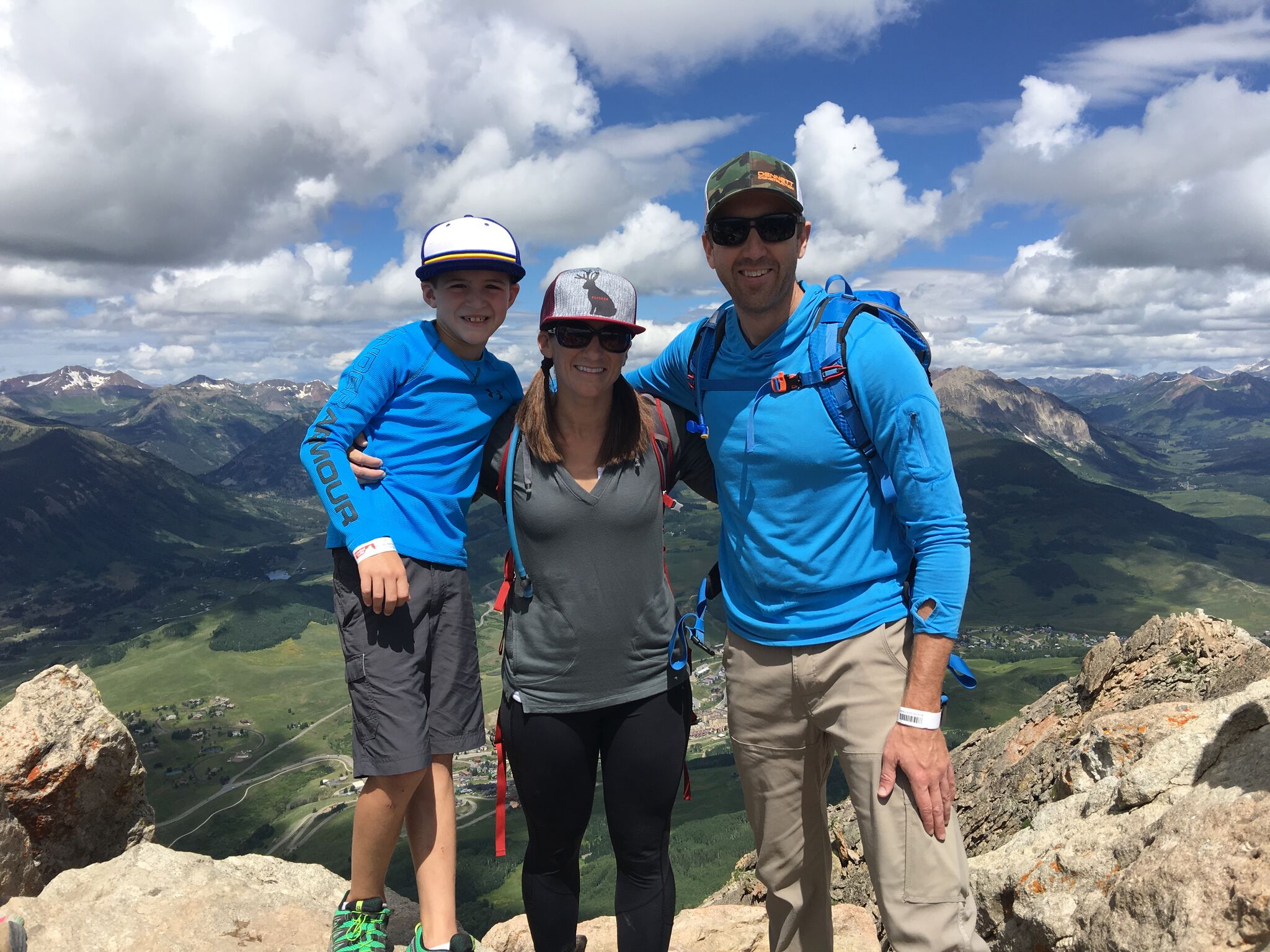 Know where you are going. If you don't know exactly where you are going, allow an adequate amount of time to get a little lost and find your way back.
Everyone has visions of that beautiful family photo on top of a mountain peak. Most of the time, however, this remains a dream. We are more surprised when a hike or adventure goes according to plan. This is a wonderful life lesson to teach your children. We have had to turn away just short of achieving our goal so that we can make it home before dark. Descending the mountain, these are the powerful moments which teach our children to be adaptable.
Spending time outdoors allows children to learn respect for the environment and understand more completely how actions they take affect the world around them. We make a point to pick up any trash we see on a hike. It turns into a game, and the prize is always candy!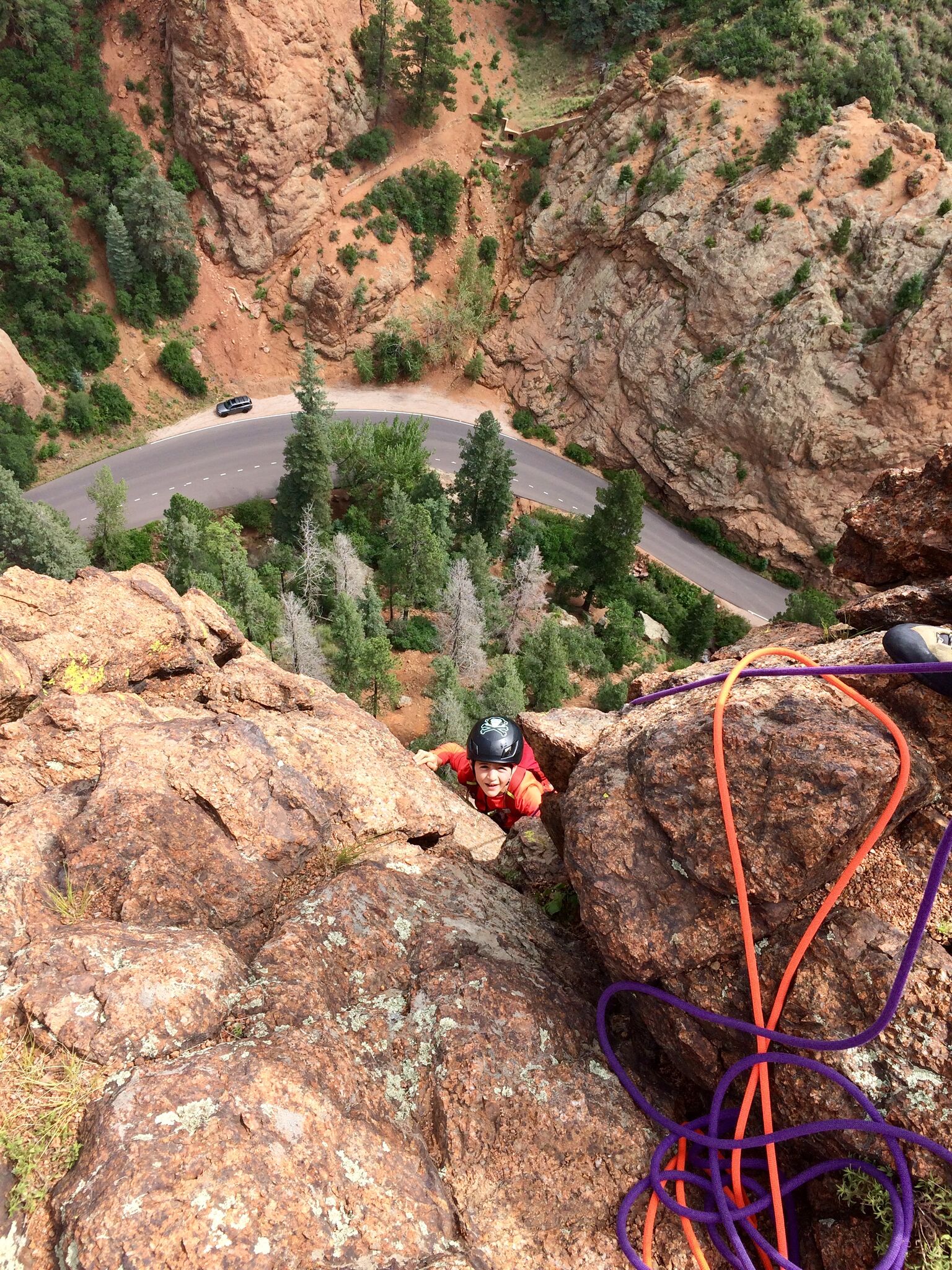 On a recent trip, I looked further up a rock face to see my son confidently climbing through a narrow crack between the rocks. It seemed like only yesterday when he was four and clumsily crawling across the boulders while I instinctively grabbed him after every missed step. Looking across the rock face, he asked our guide what the next peak was. Upon being told that it was Terminator Ridge, he decided that our next family objective would be for us to climb Terminator Ridge. We have created a monster.
There will always be plenty of challenging moments on any trip, but if you can endure those moments, you will enjoy some of the best times of your life. You may even hear an echo.
This article originally appeared in the May/June issue of Madeworthy magazine. All photos courtesy of Tracy Carrington, PhD.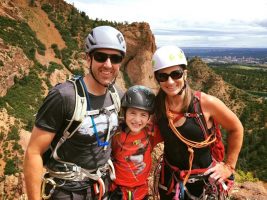 Tracy Carrington, PhD, developed Mind Game Performance, LLC, and works with athletes and coaches, as well as performing artists and business professionals at all levels, to share what she has learned through competition and education. Her goal as a performance specialist is to prepare her clients by offering them the mental tools and skills to help them achieve their greatest potential on the field and in life.