Madeworthy
Guiding the Next Generation of Performers: Penny Maas and TCU Theatre
Perhaps your first trip to the theatre was as a kid to see a production of "You're a Good Man, Charlie Brown," "The Music Man," or some other dazzling display full of iconic tunes that live on in your imagination.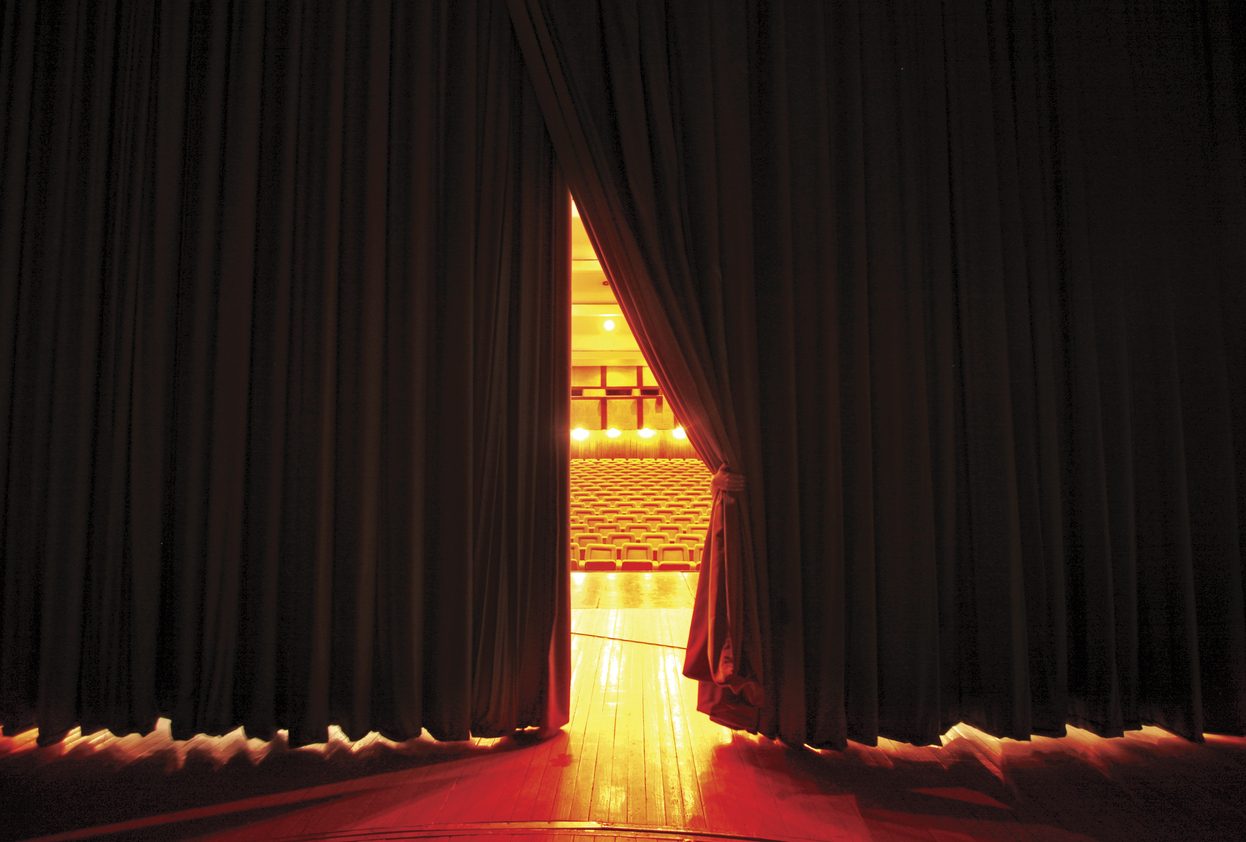 We know the feeling of our hairs standing on end at the raw exhilaration of seeing the age-old triple threat of acting, singing and dancing, which can lift us out of our seats and beyond our own lives. Many people will save up all year in order to experience these dynamic thrills from the best seats in the house. Others are drawn to perform in front of the white-hot footlights. Behind each role in any given work on stage is a performer who has navigated a journey replete with hard work, wise mentors who took the time to impart wisdom, and a lot of luck.
Following their aspirations, students in TCU's theatre program seek to fully realize their potential. Beyond the roles onstage, students work on crews behind the scenes, running the box office, and managing the front of house for shows ranging from David Mamet to big productions like this year's "42nd Street." In addition, for a week each spring, the senior class travels to New York City to showcase their training and learn from industry professionals.
In 2012, Alan Shorter was relieved when Penny Ayn Maas arrived on the TCU campus; he had been teaching Musical Theatre all by his lonesome so was thereafter buoyed by an experienced, multi-talented partner to share in teaching the complex nexus of skills required to create true theatre professionals. The affable Shorter, a skilled musician and director, had been skeptical of New York showcases until Maas reported on her experiences, detailing, "It is important that we prepare students to be professionals. Much of the time, programs give you your degree and just send you out into the world." This was how the process worked for Shorter after completing his coursework at Indiana University, leaving him to fend for himself in regional theatre before teaching in Wisconsin and eventually migrating to TCU.
Penny Maas has an infectious warmth and ease about her. As a performer, she has shared some of the most revered stages with the biggest names in the industry. She has been inside a world few have ever known, and now, as an academic, she spends her days passing those experiences on to the next generation of aspiring actors in TCU's Theatre Program.
When she joined the faculty, Maas brought a wealth of experience from 21 years treading the boards in New York City. She signed her first show without an agent by going to open calls. "There's so much opportunity for success, so much happening; New York is right in your face." Four years after graduating from Illinois Wesleyan University and two years after moving to New York, she joined the original cast of 1992's "Crazy For You" – a tribute to the Brothers Gershwin – of which The New York Times' Frank Rich wrote, "When future historians try to find the exact moment at which Broadway finally rose up to grab the musical back from the British, they just may conclude that the revolution began last night."
For five years, she was in the cast of that pinnacle of showstoppers, "Cabaret," at Studio 54, during which time celebrities such as Neil Patrick Harris, Michael C. Hall, and Molly Ringwald would rotate into the featured roles, in what she describes as a fast-charging precision machine that ran eight shows every week. Even after years away, she still has the recurring Broadway dream: "I still dream that they are doing a revival of "Crazy for You," but I've done no rehearsal and don't know the steps. Classic actor's nightmare."
A gifted storyteller, Penny was born in Moose Jaw, Saskatchewan, to missionaries; when hustling for parts in New York became too much of a grind, she adjusted. "I got tired of the game. If you don't have that mindset, you will not work. It is exhausting to be focused on yourself all the time." Over the years, Maas had crossed paths with legendary performer Patti D'Beck. "She was the thing, sort of scary and tiny." Stumbling upon D'Beck's name in the faculty listing at Virginia Commonwealth University, a light went off in her head. "I wrote to her because she was basically doing what I wanted to do. She had left Broadway, and she was teaching movement, dance and musical theatre at a university… So, I went to learn from her, as her teaching assistant working with her on shows."
It was during her time at VCU that she was first introduced to the concept of packaging senior showcases for NYC agents and casting directors. "I was really impressed by how successful the trip turned out to be even for a smaller program."
University arts programs must at some point define to what degree they feel they should be outward facing and how much energy to expend in those efforts. Prior to the development of the senior showcase in New York, TCU Theatre had more of a regional focus. While traditional acting students are included in the showcase, musical theatre dictates the market and therefore defines how Maas and Shorter shape each student's performance material. As she points out, "New York has less work for classical actors than musical theatre actors. Big hit plays never run as long as a musical does, maybe a third of the length of a musical."
A key to training the next generation of performers is helping them to develop a thick skin because one simply will not survive in the business without it. For many students, the exposure in New York City will act as a wakeup call for their future aspirations, and Maas says it is vitally important to be realistic. "We have to encourage them but sometimes you have to hear the truth. I try not to sugar coat things, because these casting directors can be brutal."
"Typing" is a shorthand for the sale of actors by agents, whether they be a character actor, ingenue, quirky sidekick, boy next door, leading man, or villain. Considerations of the actor's personal type as well as current Broadway trends must guide students' selections. This can be an emotional process as students must open themselves to how others see them. Maas says, "They are trained to do everything, but, when it comes to showcase, they can't show the whole spectrum. We want to show off their brightest color. Students don't want to put themselves in a folder, but that's how the business works. They put me in the 'tall blond dancer girl' folder when I was in New York. That was my type; my agent had two or three of me."
A very few actors fit into their very own category. One example, 2018 graduate Alex Vinh is Vietnamese-American, tiny, and has a huge baritone voice. From his extraordinarily versatile performance in last year's production of the outrageous "Batboy," one could see the future was bright for him from the profound combination of physical ability, comedic timing, a booming voice, along with the deep sense of pathos that he brought to the titular role. Everyone called him back at the showcase because of his unique look and rare complement of gifts, and he signed with an agent.
Now in its sixth year, the showcase program continues to refine its process and has expanded showcase preparation into a full year. Developing material for the showcase is a collaboration between Maas, her teaching partner Shorter, and the individual students as they seek to strike the right chord of look, sound, and style. It is a benefit for the students that Shorter and Maas have overlapping backgrounds. Shorter relates, "The good thing is that we don't always agree with one another, and that's how it is in the real world – you'll have different directors who want different things out of you."
Traditional university career services are not equipped for the guidance of freelance artists like actors, dancers, and singers. When social media is added to the mix, these young actors are expected to hustle and stir up interest themselves, which includes maintaining websites and sharing video clips. Expectations have increased over time. As Shorter explains, "If agents are interested, they'll go immediately on their phone to see what else the students have done. They want to make sure what they've liked is not an anomaly. It is important to remember that 90% of the shows they audition for they won't get."
The students are grouped into teams for the showcase, duos or the occasional trio, to fit pieces that display their abilities. This novel approach seems to be working. Shorter notes, "We figure each student gets about three minutes, and then we find ways to split it up. The response has been positive from the agents, because they are so different from what they are used to; we want to generate actual intrigue for agents rather than a vanity project that seeks to sell the school to parents." In this small window of time, seniors seek to show three distinct aspects through a few bars of song, scene work, and dance breaks. Shorter describes his goals for the students musically: "We make sure the students hit the notes they know they can hit, rather than the ones they hope they can hit. If you are a tenor, and you are just now getting the Gs, we are going to hit the Fs."
Once in the city, the group will perform three showcases, two public and a closed one, for talent agents. These promise immediate feedback on material, look, and presentation. Public showcases are open to family and friends, as well as agents who missed the closed show. The young thespians also participate in a series of workshops with focuses ranging from Broadway, Commercial, and Indie Film Casting, to Business and Directorial Guidance. On the third day, students hustle from the early morning all the way through to the prime-time slots, which includes a late-night cabaret – allowing the students to flex muscles not seen in the other showcase performances. The cabaret also gives TCU Theatre alumni an opportunity to perform, this year at 54 Below – the premier cabaret spot in New York City. "The cabaret gives us an opportunity to show off our whole program, more than just the seniors. It was very successful last year in front of a packed house," says Maas. After surviving this marathon day of performing, the students are given two days to explore the city and connect further with theatre professionals.
Most success in the performing arts must be attributed to timing, which has worked in TCU's favor every year, with the exception of the fourth year when a blizzard threw the scheduling out of whack. In 2018, however, they had a record number of five students signed to agents, and Maas and Shorter look to continue building on the growing reputation of the program.
Shorter and Maas, along with the rest of the Theatre TCU's faculty and staff, work diligently to position their students for success. TCU alumna Sophie Morris was part of the initial showcase group in 2014; since signing with Take 3 Talent, she has toured the country with "Dirty Dancing" and "Chicago" and reports, "I have also appeared on Fox's "Gotham" as Celestine Wayne and have an upcoming appearance on "Law and Order: SVU" airing this Valentine's Day." Class of 2018's Samantha McHenry moved to NYC two days after graduation. "I was lucky enough to sign with an agent before I even graduated, so he was eager for me to get to the city as soon as possible. I love living here and all of the opportunities that the city provides. TCU gave me the tools I need to succeed."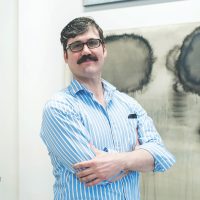 An Austin native, Lyle Brooks relocated to Fort Worth in order to immerse himself in the burgeoning music scene and the city's rich cultural history, which has allowed him to cover everything from Free Jazz to folk singers. He's collaborated as a ghostwriter on projects focusing on Health Optimization, Roman Lawyers, and an assortment of intriguing subjects requiring his research.