Madeworthy
Made in Ft. Worth: Megan Thorne Fine Jewels
When it comes to distinctive fine jewelry in Fort Worth that can't be found anywhere else in the country, Megan Thorne Fine Jewels is at the top of my list.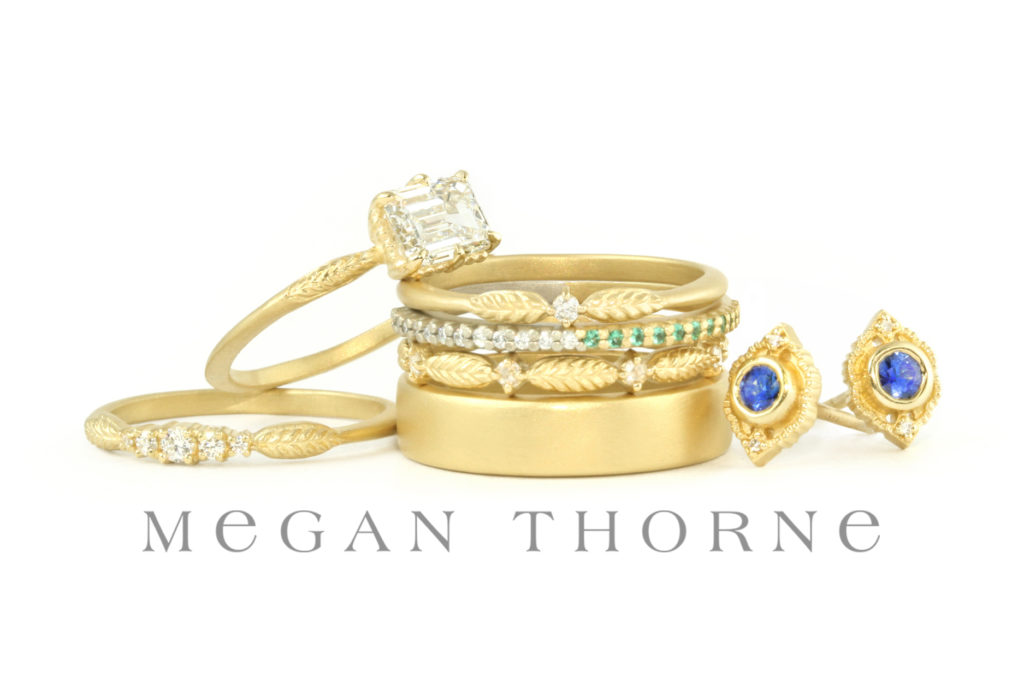 Megan is part of a new wave of modern jewelry designers who create pieces that are ethically sourced and simultaneously stunning. When I buy jewelry from Megan, I know where my stone is from and who produced the piece. She also uses recycled metals and vintage stones to add another layer of sustainability to the design process. Her family–owned business shines when it comes to service, style, and originality, and it will be moving shop this summer to Fort Worth's newly revitalized South Main in the Near Southside. 
Megan Thorne talked to Madeworthy about the process of producing sustainable jewelry and new trends in engagement rings.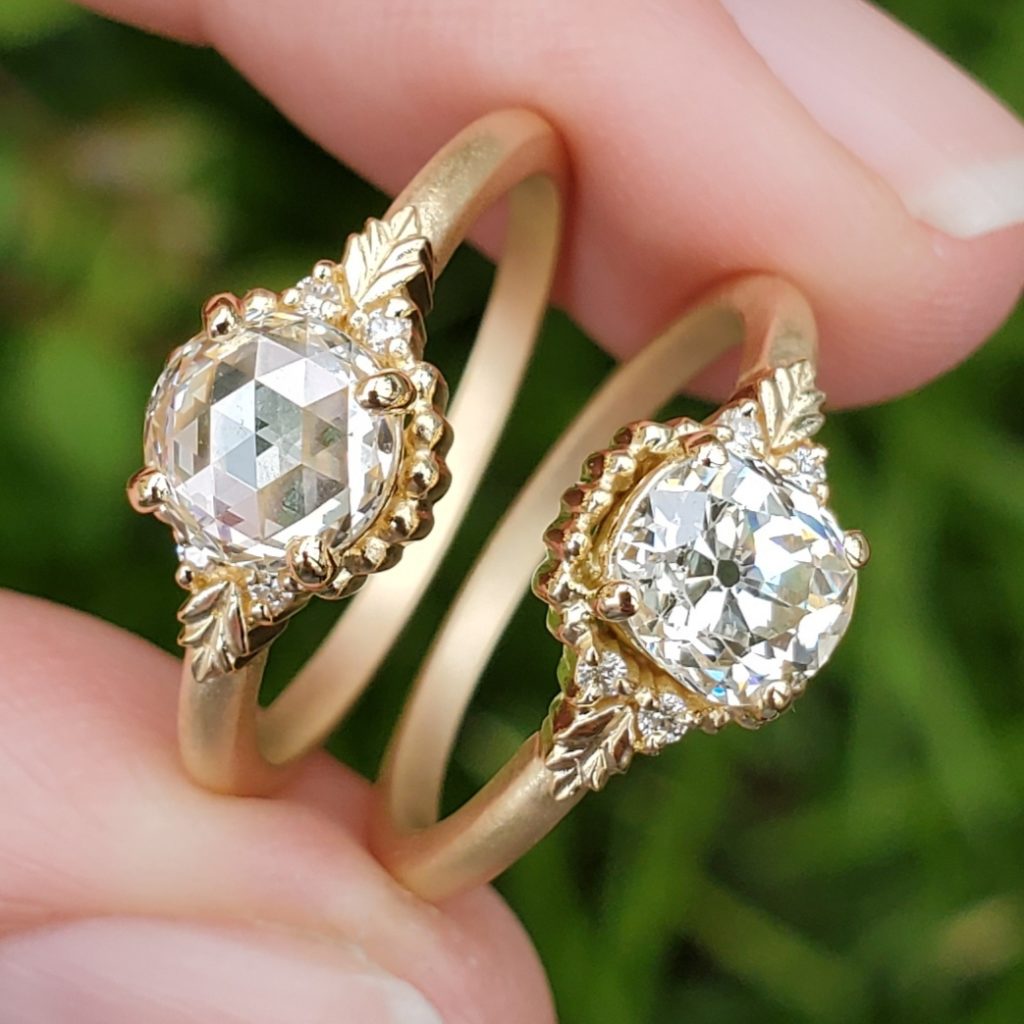 Madeworthy: Why does sustainability matter in the jewelry business, especially when it comes to diamonds? 
Megan: Diamonds, gemstones, and metals are mined. This is an unavoidable truth in jewelry; the materials we use are formed over millions of years and must be extracted from the earth. We must tread delicately and respectfully. 
MW: What does Megan Thorne Fine Jewels do specifically to create designs in an environment that honors sustainable practices in Fort Worth and beyond? 
MEGAN: We recycle, upcycle, and reuse. All our jewelry is made from 18K recycled gold, which means the metal we use was not freshly mined — it's part of a loop process where metals from industrial practices, manufacturing, and post-consumer wear are refined for new use.  
When it comes to diamonds and gems, you have a few options for sustainability. My favorite is using antique stones. Truth be told, I prefer antique stones for their aesthetic character and charm. The fact that they are also the most ethical choice is almost gilding the lily for me; it is such a no–brainer.  
Diamond Foundry manmade diamonds are another fantastic modern option. Completely unlike diamond alternatives or synthetics of the past, these manmade stones are real diamonds — same optical, chemical, and physical properties as mined stones — but created above ground in a carbon neutral process.  
MW: Is it more expensive for the consumer to buy sustainably sourced stones? 
MEGAN: Yes and no. Stones of high quality with traceable origins will be more expensive than commercial grade with no sourcing information. Manmade and antique diamonds are often comparable to modern cuts in terms of pricing. 
MW: What are the latest trends in engagement rings? 
MEGAN: I'm noticing a return to classic styling. In recent years, I felt like the buzz words were "different" and "uncommon." Now I hear "timeless." 
MW: We know buying local is important, but how can we be more environmentally aware as consumers? 
MEGAN: Value local hands and ask questions. Artisans and makers are thrilled to share their passion with you, and when you know a bit more about the creation process, you can make informed choices.  
MW: What's your favorite piece or line of jewelry right now? 
MEGAN: The Evergreen and Wood Nymph collections with their sweet botanical touches on classic silhouettes, and always and forever yellow gold. 
MW: How do you carry the idea of sustainability into your own life? 
MEGAN: Does wearing clothing until it literally falls apart count? 
MW: What's your creative process look like? Where do you find inspiration? 
MEGAN: A lot of jewelry design starts with the stone first. I sort of work backwards, beginning with the metal details and then finding a stone after the fact. Inspiration often comes from the metalsmithing process itself, building on techniques as we go, and one choice informs another. The final question is always: Is this an heirloom? Will someone want to pass this down to her daughter or granddaughter? 
MW: When does the new store open? Why did you decide to move? What's "in store" for Megan Thorne lovers off South Main? 
MEGAN: We'll be open in late June or early July. Our production studio will be set up first, and once we're comfortable creating jewelry again, we'll turn our focus to the new store. Leaving the Magnolia Avenue studio was bittersweet. I loved that little jewel-box space, and it was difficult to say goodbye, but we just couldn't fit one more person in there. It was so tiny! Our new studio in the Dickson-Jenkins Plaza is light and bright and airy with a window wall viewing straight into the production studio. I'm so excited to share a little glimpse of our process with our clients. 
Visit Megan Thorne Fine Jewels at its new location this summer.  
120 St. Louis Ave 
Suite 141
Fort Worth, TX 76104 
This article originally appeared in the July/August 2019 issue of Madeworthy as part of an ongoing series spotlighting small businesses and manufacturers in Ft. Worth.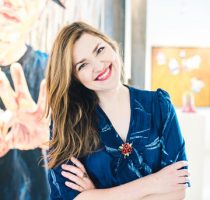 For more than a decade, Sarah Angle has worked as a Texas-based writer. She began her career as a daily newspaper reporter and photographer, and now splits her time between journalism and marketing communications. In 2014, she won first place from the Association of Alternative Newsmedia for her feature story "From the Land of the Lost." The following year, she earned a fellowship from the Investigative Reporters and Editors organization and became a board member for the Society of Professional Journalists, Fort Worth chapter. Currently, she teaches in the School of Strategic Communication at TCU. Sarah lives in Fort Worth with her darling daughter and a house full of books and mid-century modern décor.