As the old Bluebird school bus rattled across the wooden bridge spanning the Pecos River on that June day in 1981, I had no idea that my life was about to change for the better.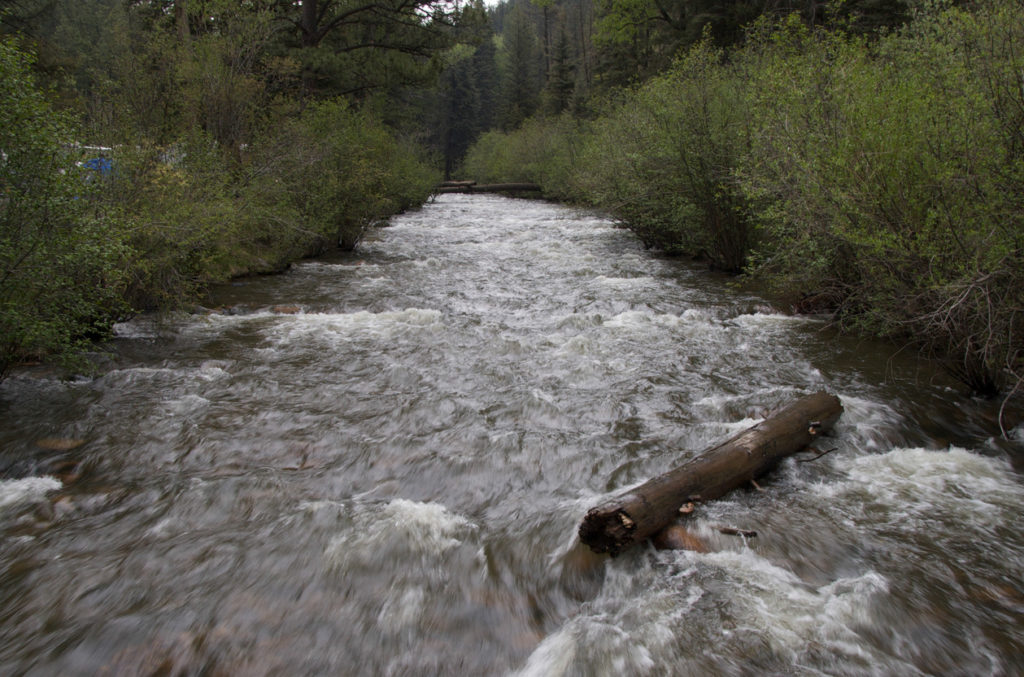 Brush Ranch Camps in Tererro, New Mexico, was to become my refuge for the next eight summers. While there, I would grow into the person I am today as I rode horses, hiked through the Sangre de Cristo mountains, and sang songs around campfires.
Peter Scales, Ph.D, is a senior fellow with the Search Institute in Minneapolis. He is also a big fan of summer camps. He writes, "Camp is one of the few institutions where young people can experience and satisfy their need for physical activity, creative expression and true participation in a community environment."
Whether it is a sleep-away camp lasting the entire summer, or a day camp that runs for a week close to home, summer camp can be an important part of a child's physical and mental development. While the idea of sending your baby away to the wilds can be scary, it is ultimately good for your child.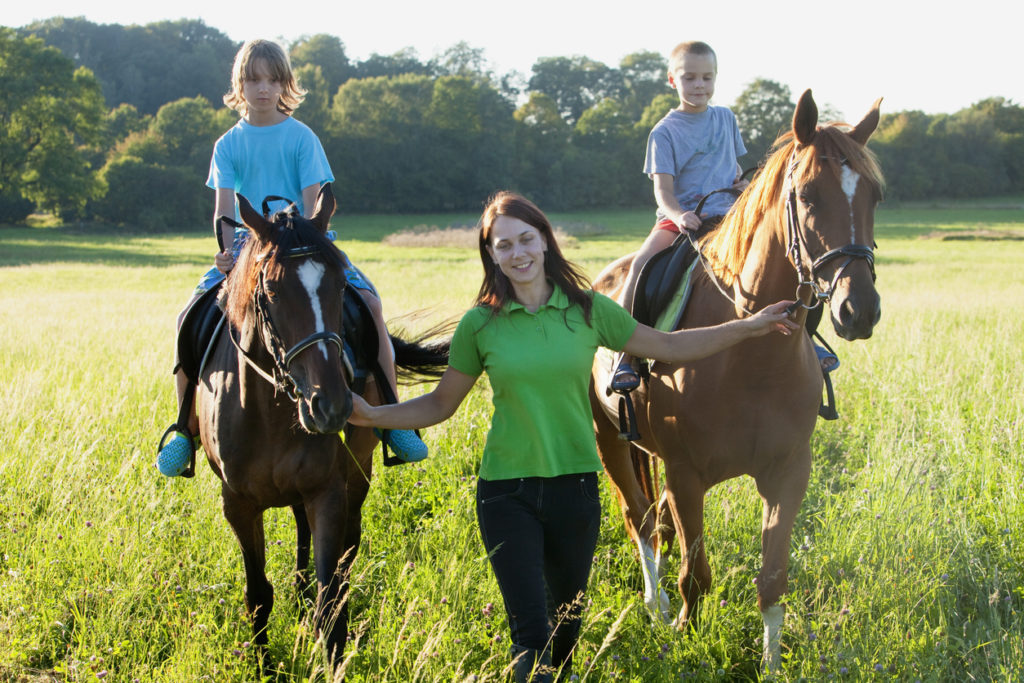 The American Camp Association did a study on the value of summer camp. Independently, campers, parents, and camp staff reported camper growth in independence, self-confidence, and self-assuredness. Ninety-three percent of campers reported that camp allowed them to meet and become friends with people who are from different backgrounds. Seventy-four percent of campers reported that they did things that they were afraid to do at first. Seventy percent of parents reported that their child gained self-confidence at camp.
I was fortunate to go to summer camp in the mountains of New Mexico. The ponderosa-scented air was crisp, and the snow melt-swollen Pecos River was frigid. While Brush Ranch is no longer operating, the community of campers and staff is strong: we have reunions every five years, and our Facebook group is very active. I reached out to members of the group to ask how going to camp affected their lives.
Every one of my campmates agrees that going to summer camp allowed us to make friends and experience activities outside of our normal lives. Many echoed what I feel: going to camp allowed us to be our real selves. In school, we felt the need to dissemble. The pressure to "fit in" to a certain peer group can be overwhelmingly stressful. At camp, children can relax and be who they really are. The realization that people like the "real you" is incredibly liberating.
Another benefit of camp is the independence it fosters. Camp counselors have a lot of campers to look after, and they can't do everything for everyone. Because their parents are not with them, children learn to take responsibility for themselves and their actions. My older daughter learned how to tie her shoes at zoo camp because the counselor could not tie all 10 preschoolers' shoes. At Brush Ranch, we were expected to keep our cabins clean, so I learned how to scrub a toilet, mop a floor, and make hospital corners on a bunk bed.
Many of my former campmates mentioned the experiences that camp afforded that they did not have at home. Children from big cities seldom get to go on trail rides to alpine meadows or fly fish for trout while hip-deep in a rushing river. My younger daughter fell in love with pottery and Japanese calligraphy at TCU's art day camp. My older daughter studied marine biology in the salt marshes of South Carolina. Camp can expand a child's horizons in ways that school, with its heavy emphasis on test results, cannot.
Perhaps most importantly, camp allows children to just be children. Yes, there are expectations placed upon them at camp. They have to learn to live with strangers and resolve minor conflicts that may arise. They have to learn that their every want will not be accommodated. But without the pressure of grades and the expectations of family, teachers, and peer groups, campers are free to simply live and soak up every adventure and learning opportunity. Simply put, they can enjoy being kids.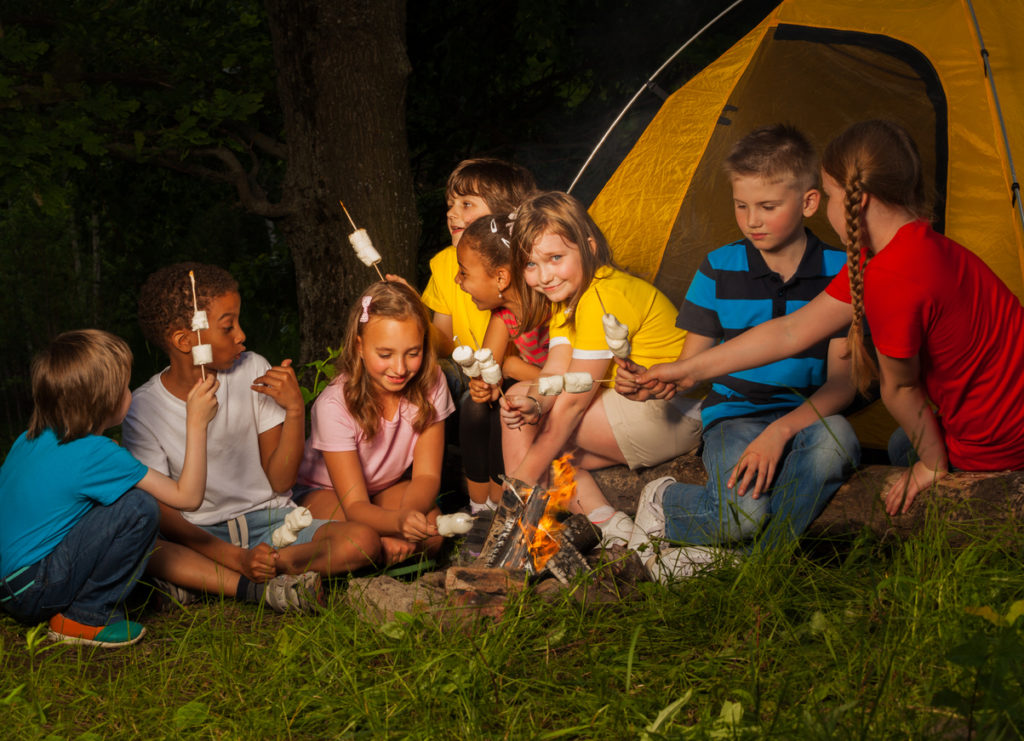 One final benefit of sending your child to camp is that camp friendships are deep and long. Spending time with peers who are interested in and engaged in new activities opens children's minds and hearts. The people I went to camp with almost four decades ago are scattered across the country, and yet, when we get together, it's like no time has passed. Our lives are varied and diverse, but we are the people that camp allowed us to become, and we are friends for life.