Madeworthy
The Synthesis of the Arts and Sciences at I. M. Terrell Academy
Students with a passion for STEM or the arts have an exciting new educational option in downtown Fort Worth: I.M. Terrell Academy for STEM and VPA.
Opened for the 2018-2019 school year with an inaugural class of 152 ninth graders, I.M. Terrell Academy is the only high school in Texas that offers STEM (Science, Technology, Engineering, and Math) and VPA (Visual & Performing Arts) under the same roof. The combination may seem strange, but the relationship between the sciences and the arts is centuries old.
Located near the intersection of Interstates 30 and 35W, this Fort Worth ISD Gold Seal School of Choice offers a cross-curricular experience with specialized coursework and a focus on the future.
"We're offering something right now that is not being offered everywhere else," explains Principal Baldwin Brown, who has led the rebirth of this historic school. "This school was designed for students, and we really try to focus on what students need to be their best. We have very high expectations. Our goal is to prepare students for college so that they aren't just surviving but excelling at the collegiate level. We're creating a learning experience that somewhat mimics the college environment."
I.M. Terrell's rigorous academic curriculum is tailored to the needs of the students. "Our students get to focus on what they're passionate about. We want to tap into that passion and help each student develop it and maximize it," says Brown.
Originally opened in 1882, I.M. Terrell was Fort Worth's first school for African-Americans. After moving to its current location in 1938, the secondary school became known for producing boundary-pushing jazz and R&B musicians, including Ornette Coleman, King Curtis, and Dewey Redman. The high school closed in 1973 and reopened as an elementary school in 1998.
Today is a new day for I.M. Terrell, which is fresh off a $56 million remodel. Extensively reconfigured and expanded, the campus includes a brand-new, 65,000-square-foot performing arts space with seating for 900 – the school's crown jewel. "Everything you can think of in terms of a first-class performing arts facility, we have it here on this campus." The state-of-the-art venue also includes a black box theater, dressing rooms, band and choir rehearsal halls, piano labs, and a scene shop for building out stage sets. For visual arts students, there's a Mac lab and dedicated spaces to create jewelry, ceramics, 2D artwork, and 3D digital designs.
I.M. Terrell's STEM program focuses on robotics, engineering, coding, and computer science. Students have access to a high-tech robotics and engineering lab, along with unique competitions and community partnerships. Several companies jumped on board early to support the flagship school, including Fort Worth's Allied Electronics and Burns & McDonnell, a engineering and consulting firm. Additional companies are in talks with the school as potential partners.
Brown explains, "The goal is to have those partnerships turn into internships for our students in three to four years, so we're building relationships early with these companies. They've been coming out, meeting the kids, looking at what we're doing, and suggesting projects to help us understand what their industries are looking for in potential employees."
With a total capacity for 800 students, I.M. Terrell aims to accept 200 incoming ninth graders each year: 75 in the STEM program and 125 in VPA. But the school's cross-curricular approach ensures an integrated and multi-dimensional education for all of its students.
"A lot of our STEM kids are also in VPA classes, and a lot of our VPA students are in STEM classes," Brown says. "I have dance students that are in robotics class. I have theater kids that are in engineering. When you come to the campus, you normally can't tell who the STEM kids are or who the VPA kids are."
I.M. Terrell is open to all students in Fort Worth ISD. To be accepted, students must complete an application and meet a math requirement (Geometry for STEM students and Algebra 1 for Visual & Performing Arts). VPA students must also complete an audition.
"We offer an environment that can compete with any charter, or even out-compete some of the charters, and compete with some of the best private schools." Brown is confident in his school, his staff, and his students. "Don't sleep on I.M. Terrell. We're going to be one of the best schools in the state and in the nation in the near future."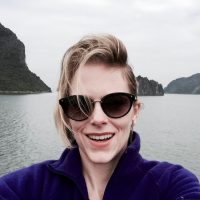 Raised in the Fort Worth area, Shilo Urban moved to Austin, Maine, Paris, Seattle, New Zealand, and Los Angeles before finding her way home a few years ago. Along the way, she has had over three dozen different jobs, including high school French teacher, record label manager, and farmhand for endangered livestock breeds. She's traveled to more than 50 countries and always has the next trip planned. Shilo has been a freelance writer for over a decade and has published in Fort Worth Magazine, Fort Worth Weekly, and Afar. Her interests include lost civilizations, jalapeño peppers, and Game of Thrones. She is currently writing a thriller and lives in Fort Worth with her two wiener dogs, Steve and Lenny.