Peace, love, and chiles, man.

Forget Christmas. Forget spring. August is my absolute favorite time of year because August is when Central Market celebrates Hatch chiles. I go and stock up on fresh and roasted chiles so that we can enjoy that lovely Hatch goodness until next summer. (The roasted chiles freeze beautifully once you've peeled and seeded them. I freeze them in 1 cup batches.)
I may be an addict. Maybe. Possibly. Probably? Okay, fine. I'm a Hatch chile addict. But that means I come up with all sorts of yummy Hatch chile recipes for you! These are some of our favorites!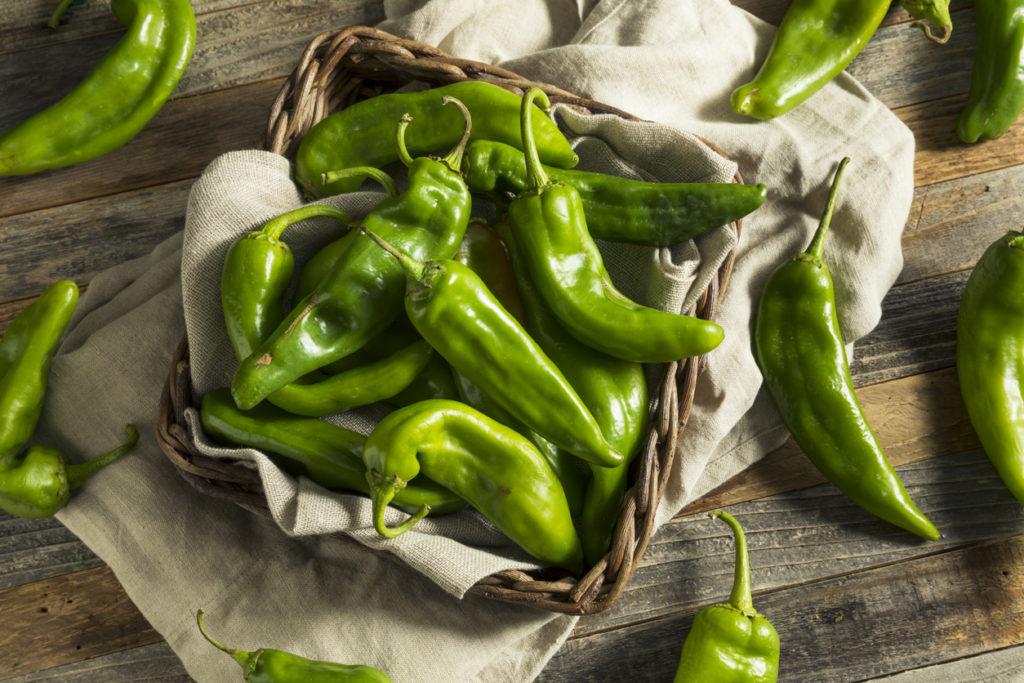 Hatch and Avocado Salsa
This is great on grilled meats (steaks, chicken, pork, seafood, hot dogs, burgers… the possibilities are endless!), as a dip, or just with a spoon.
Ingredients
4 fresh Hatch chiles (I use 2 mild and 2 hot), seeded and diced
2 ripe avocados, peeled and chopped
1 small red onion, peeled and diced
2 to 3 cloves garlic, peeled and minced
½ bunch cilantro, chopped
Juice of 4 to 6 limes, depending on how sour you like it (we like it SOUR)
1 teaspoon ground cumin
1 teaspoon ground coriander
Salt and pepper to taste
Directions
Combine all ingredients in an airtight container. This will last for a couple of days in the refrigerator, if you don't eat it all at once.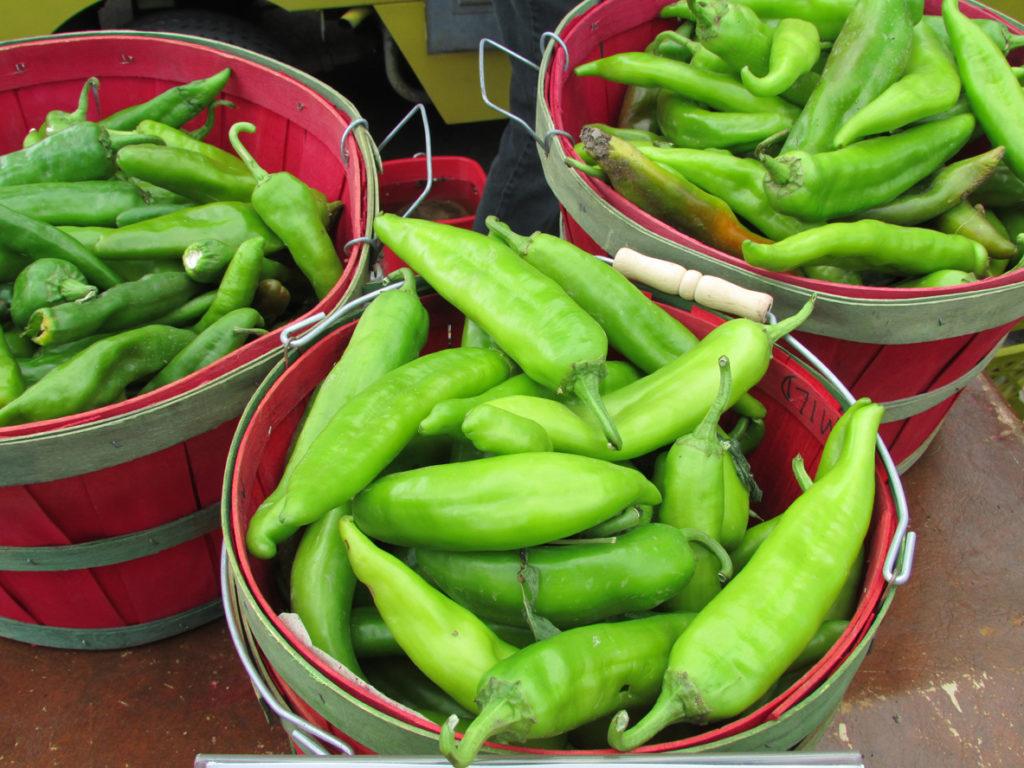 Hatch Potato Salad
This is great alongside almost anything that comes off the grill. It's pretty much a constant in our house in the summer. Because this has no mayonnaise, it's great for cookouts and picnics!
Ingredients
3 pounds gold potatoes
4 to 6 roasted Hatch chiles (you can get the already roasted at Central Market; I use half mild and half hot), peeled, seeded, and diced
1 large sweet onion, peeled and thinly sliced
1 bunch cilantro, chopped
Juice of 4 limes
½ cup extra-virgin olive oil
1 teaspoon ground cumin
Salt and pepper to taste
Directions
Bring a large pot of salted water to a boil. Cook the potatoes for about 20 minutes or until they are fork tender. Drain and let cool for a bit until you can handle them without burning yourself.
Slip the peels off the potatoes and slice into ½ inch slices. Place in a bowl with all the other ingredients and toss gently. Let the potato salad cool completely before refrigerating. This is best made at least a day ahead of time to allow the flavors to meld. Serves 8 as a side.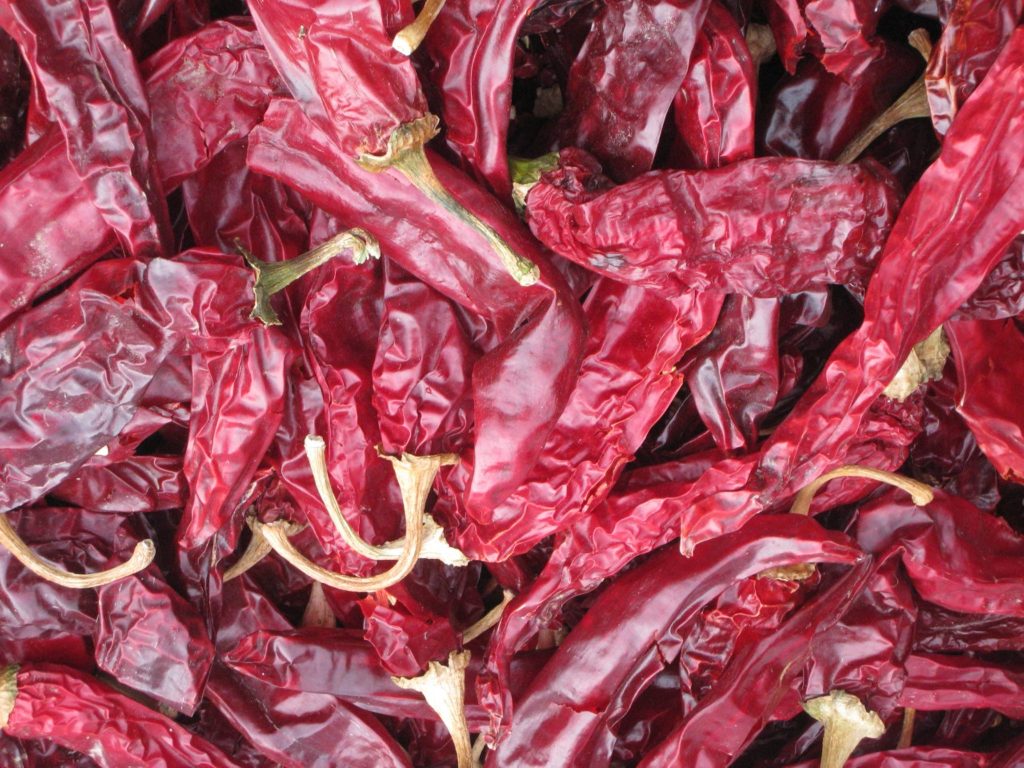 Hatch Chile Chocolate Pots de Creme – yes, you read that correctly
This is a deliciously different and very easy dessert. Chiles marry perfectly with dark chocolate.
Ingredients
6 ounces dark chocolate chips
1 large egg
2 to 3 tablespoons sugar
1 teaspoon ground cinnamon
1 to 2 dried Hatch chiles
2 teaspoons vanilla
Pinch salt
2/3 cup heavy cream
Whipped cream, cocoa powder, or red Hatch chile powder for garnish
Directions
Have 6 small ramekins or small bowls on a plate or baking tray.
Bring heavy cream to a boil in a small saucepan over medium high heat.
Place chocolate chips, egg, sugar, ground cinnamon, dried Hatch chiles, vanilla, and salt in a blender. Pulse a couple of times to begin to mix.
Once the cream is boiling, pour into the blender, cover the top of the blender with a clean kitchen towel (DO NOT cover with the blender lid unless you like cleaning hot chocolate and cream off your ceiling), and blend on the lowest speed for a minute. Increase the blender speed to high for 30 seconds.
Pour the chocolate chile mixture into the ramekins or small bowls and refrigerate for at least an hour. If you are not serving immediately after chilled, cover each ramekin or bowl with plastic wrap, making sure to press the wrap onto the surface of the chocolate mixture so that a skin doesn't form. This can be made a day ahead. Serves 6.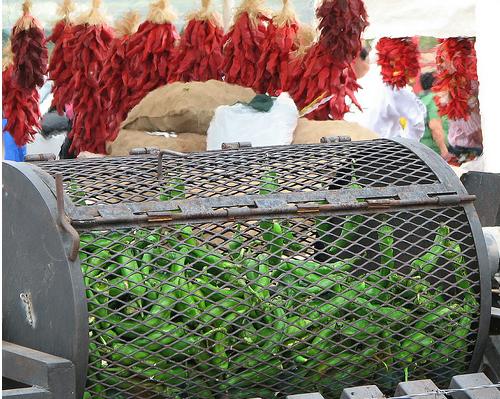 Hatchstock '22 has started and runs through August 23. So get yourself over to Central Market before these chile gems are gone for another year!