While I'm not a fan of the hustle and the bustle of the holiday season, I love Christmas day. Our family gets together at my parents' house to open gifts and enjoy each other's company. My father turns the air conditioning on so that we can have a fire. The girls run around, laughing and joking with my uncle, who is talking history with my husband. My mother and I listen to Christmas carols ("Christmas in Anglia" is a favorite album) as we cook and talk. After we exchange gifts, we sit down to dinner.
This year, Central Market is your one-stop shop for everything you need for Christmas dinner. From the ingredients for Great-Aunt Enid's Fruitcake with the super-secret ingredient (the secret is the melted baker's chocolate) to fully-cooked meals, Central Market has you covered! To help inspire your own feast, I've included two recipes that I love.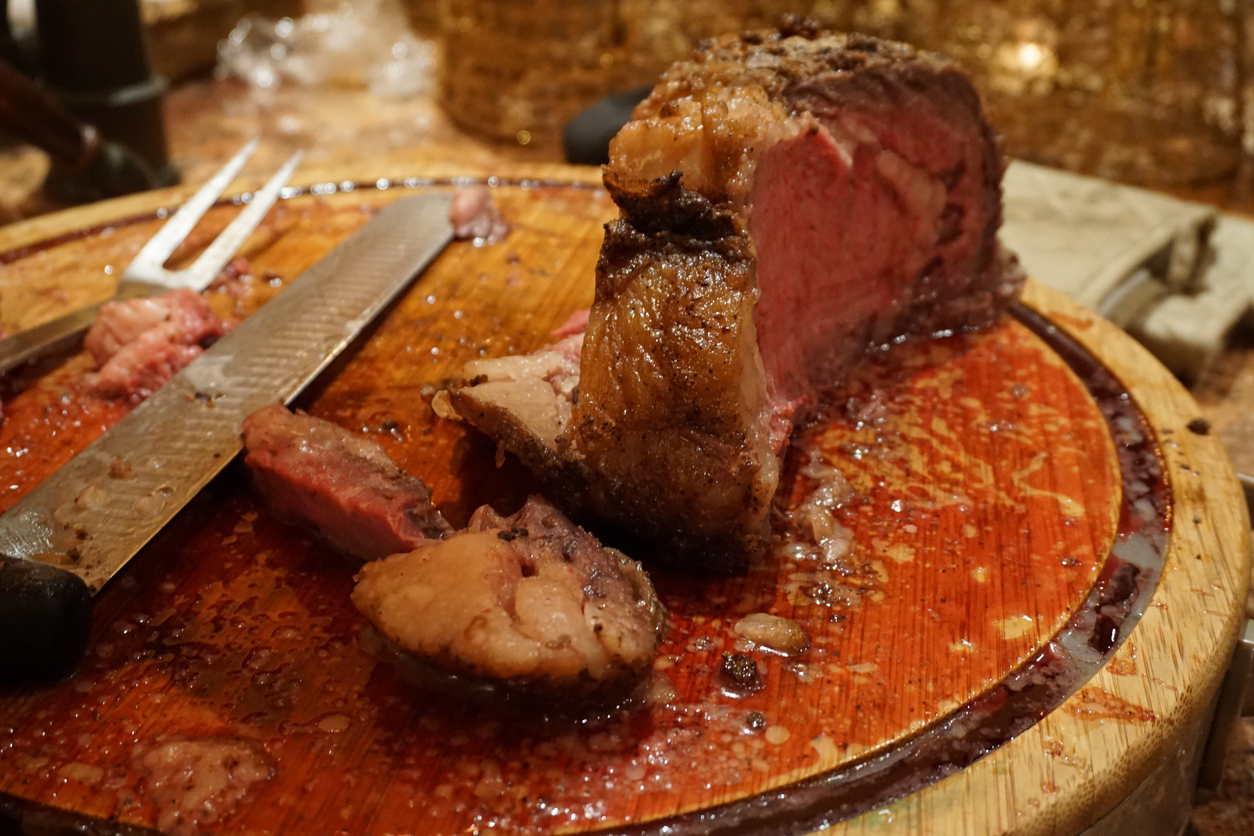 Perfectly Rare (and Perfectly Easy) Standing Rib Roast
You know that Central Market has gorgeous meats, and for the holidays, they have gorgeous Prime Angus rib roasts. This is for a four-rib roast, which serves eight.
Ingredients:
1 4-rib roast
Salt and freshly ground pepper
Directions:
Allow the roast to come to room temperature for about 45 minutes before cooking. Preheat the oven to 375°. Season the roast with salt and pepper, and roast for exactly one hours. Now comes the best part…
DO NOT OPEN THE OVEN DOOR until 35 minutes before serving. It doesn't matter how long it sits there, just don't open the door.
Thirty-five minutes before serving, set the oven to 300° and reheat the roast. When the timer beeps, the roast will be perfectly rare, perfectly juicy, and ready to carve with no waiting. Serve with horseradish cream (1/2 cup sour cream, 2 tbs mayonnaise, 2 tbs prepared horseradish). This looks so impressive, you'll be tempted to claim you slaved for hours roasting it!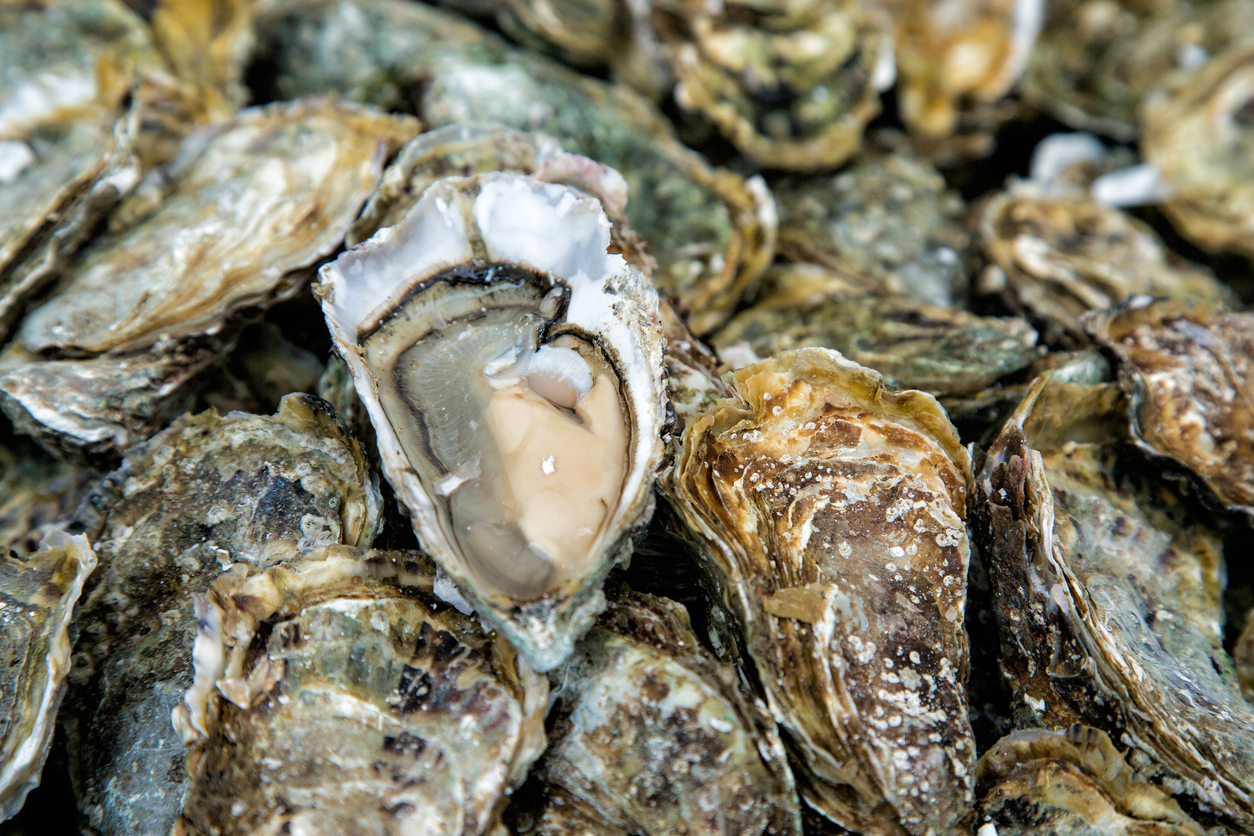 South Carolina Oyster Pie
My former mother-in-law is a great cook, and she graciously allowed me to share this lovely, old-fashioned recipe.
Ingredients:
2 sleeves Ritz crackers, crushed
1 tbs diced pimento
1 tsp salt
¼ tsp paprika
¼ tsp celery salt
2 tsp chopped parsley
½ cup melted butter
1 pint shucked oysters, drained
1 beaten egg
½ can undiluted cream of mushroom soup (I know, it's terribly old-fashioned, but it is rather lovely when all is said and done!)
Directions:
Preheat the oven to 350°. Gently mix the oysters with the egg and the soup. Combine the crackers, pimento, salt, paprika, celery salt, and parsley with the melted butter until all the crumbs are coated. Line a casserole dish with half the cracker mixture. Pour in the oyster mixture and then top with the remaining cracker mixture. Bake for about an hour and allow to sit for at least 15 minutes before serving. This serves eight.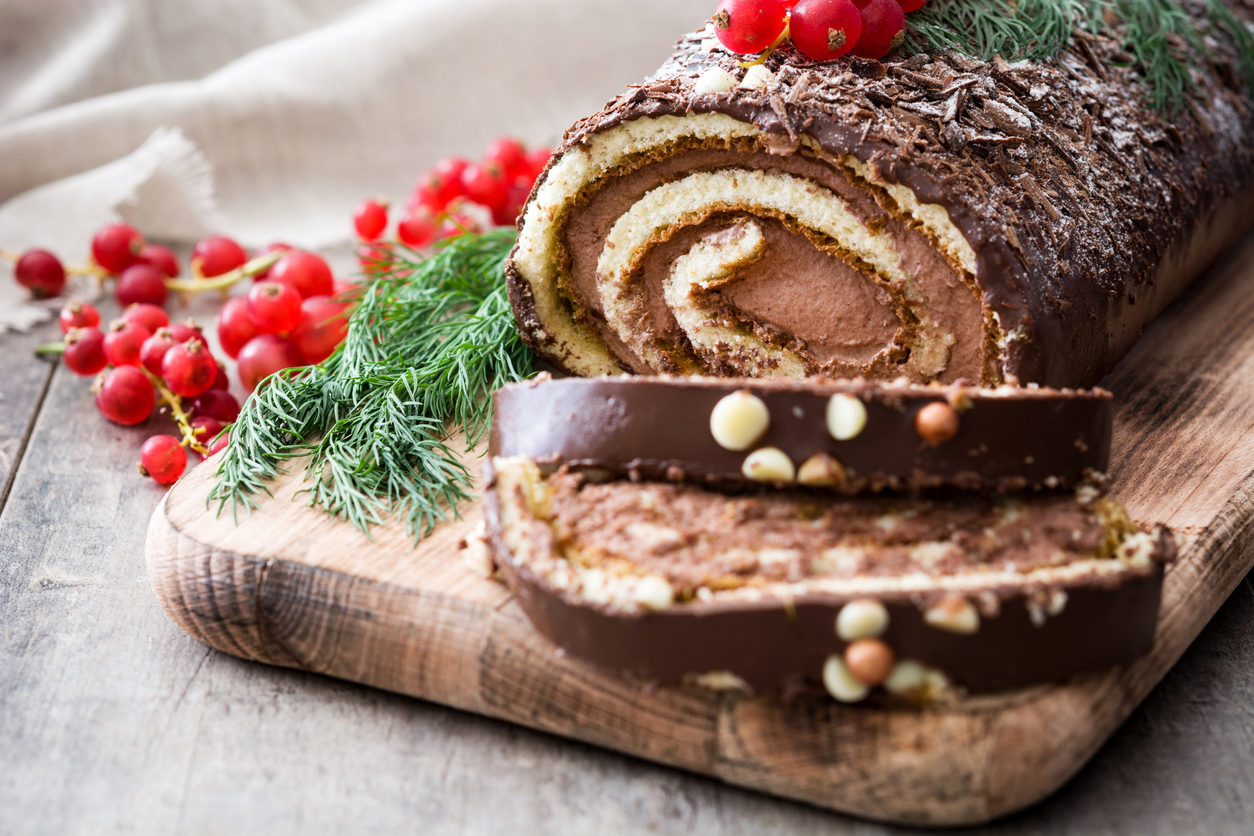 My mother and I are not bakers. My husband is, but his expertise lies more in breads (he will be providing the dinner rolls, courtesy of his Grandmother Olive's time-tested recipe). Fortunately for us, Central Market has beautiful desserts, including three flavors of bûche de noël. I'll bring one over, and we'll finish a slice while sipping coffee and remembering family members who are scattered across the globe.
From the cookies and milk for Santa on Christmas Eve to recipes to the bubbly to pop on New Year's Eve, Central Market's Holiday Hotline has the holidays in hand. And with curbside pickup, you can get everything you need to make your holiday easy. So may your day be merry and bright, even if our Christmas won't be white!