Recipes
More Citrus to Banish the Winter Blahs
Last week, in celebration of Citrus Fest at Central Market, Victoria shared some of their recipes featuring citrus. I honestly couldn't wait to get over to Central Market to see what fun and funky fruits I could get to play with. I created these recipes with the spoils of my trip, and I hope you love them as much as my family did!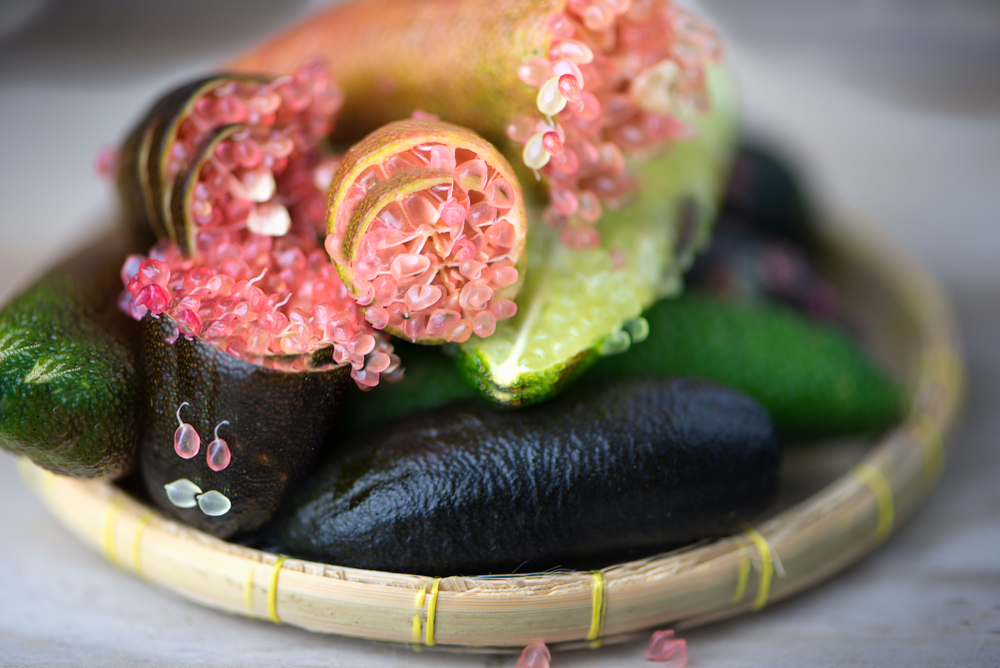 Cilantro Aioli with Finger Lime "Caviar"
Finger limes are sometimes called caviar limes because they are packed with little pearls of juice just waiting to pop between your teeth. Use this aioli on grilled seafood, chicken, or pork. It's great with roasted winter squash or sweet potatoes, too.
Ingredients
1 cup mayonnaise (if you don't make your own, use either Hellman's or Duke's, please)
1 to 3 cloves garlic, smashed and papery peel removed
1 bunch cilantro, stems removed
The caviar from 4 to 6 finger limes (to remove, cut the lime in half and squeeze from the bottom up)
Directions
In a food processor or blender, blend the mayonnaise, garlic and cilantro until the cilantro is incorporated. Pour the aioli into a bowl and gently fold in the finger lime caviar. Allow to chill for at least an hour. This will keep about a week in the refrigerator.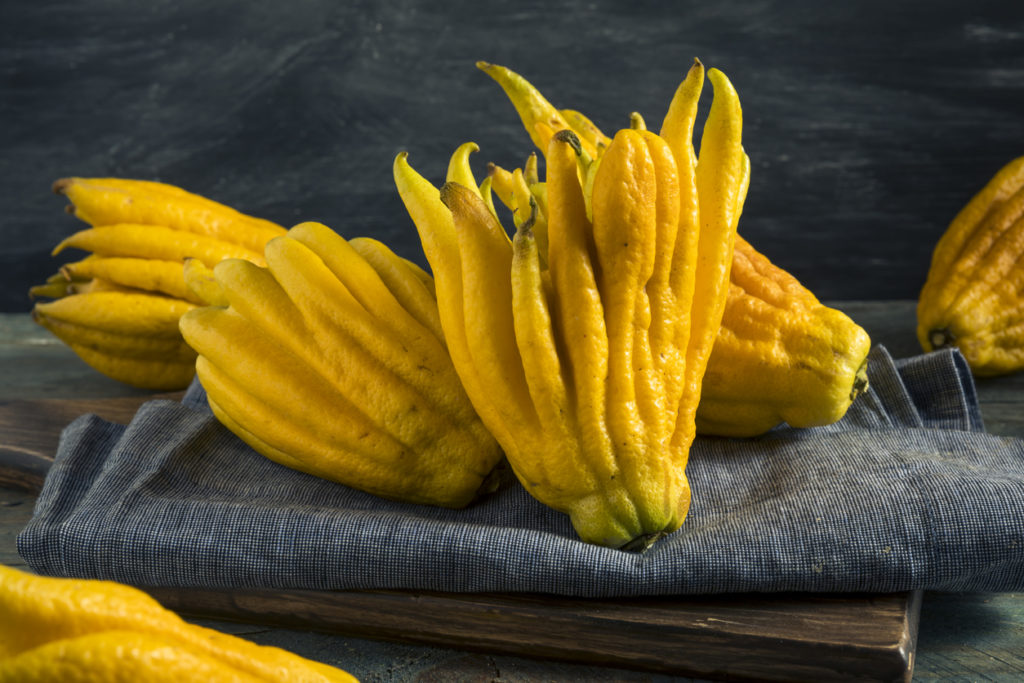 Buddha's Hand (Citron) and Parsley Pesto
Buddha's hand (also called citron) is decidedly odd-looking. All zest and not-bitter pith, I used to pass these up when I was trolling the citrus aisle, but no more. I love infusing vodka and rice wine vinegar with it, and this simple pesto is so easy and tasty, it's a winter staple in our house.
Ingredients
1 bunch Italian or flat-leaf parsley, stems removed
2 cloves garlic, smashed and papery peel removed
1 finger of a Buddha's hand, roughly chopped
Juice of a lemon
¼ teaspoon red pepper flakes
Salt and freshly ground pepper
2/3 cup extra-virgin olive oil
¾ to 1 cup good Parmigiana-Reggiano, grated
Directions
In a food processor, pulse together the parsley, garlic, Buddha's hand, lemon juice, red pepper flakes, salt and freshly ground pepper until combined. With the processor running, slowly add in the extra-virgin olive oil. Fold in the cheese and allow to sit for at least an hour to allow the flavors to meld. This can be used in the place of traditional pesto and keeps in the refrigerator for about a week.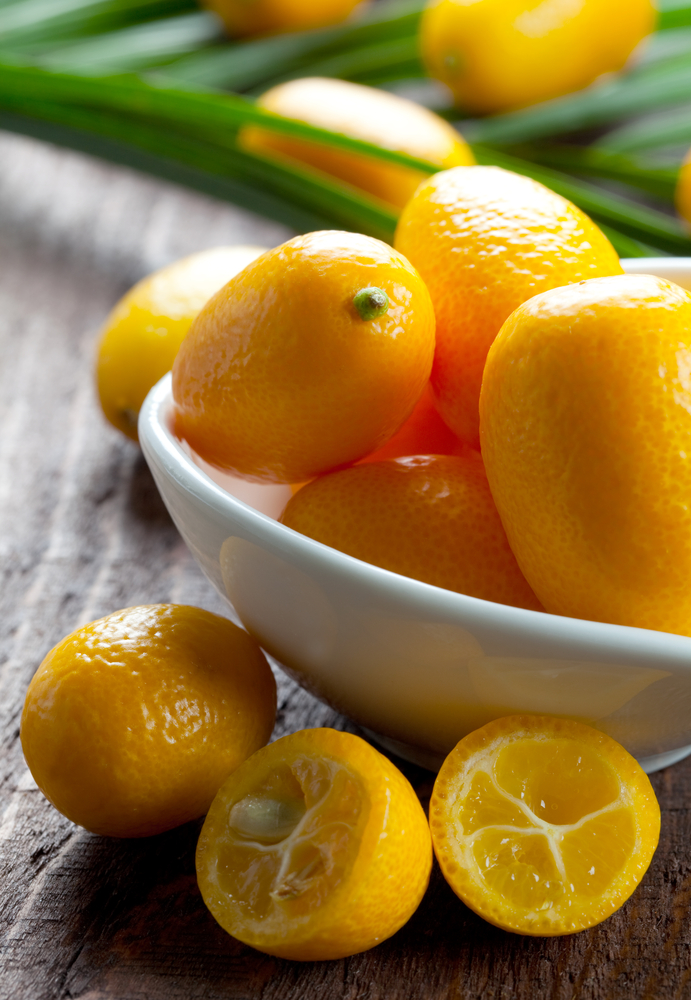 Limequat and Kumquat Margarita
You may be familiar with kumquats, those wonderful little sweet-and-sour citrus fruits that you eat, skin and all. Limequats are like those, only with a more pronounced lime flavor. I got a bag of each and couldn't decided what to do with them until my husband announced that he was craving tacos. Ah ha! And the rest is culinary history.
Ingredients
10 to 12 limequats, cut in half and seeded
10 to 12 kumquats, cut in half and seeded
¼ cup sugar
1 cup tequila
2 cups ice cubes (approximately)
Directions
In a blender, puree the limequats and kumquats with the sugar and then add the tequila. Blend well. Add in enough ice to make it slushy. Serve in glasses rimmed with salt and garnish with slices of limequats and kumquats.
Central Market's Citrus Fest goes through January 22. They have citrus throughout every department, so run over and indulge in some sunny citrus to help you make it through winter!