Recipes
Summer's Here at Central Market!
Summer is hard. Heat, humidity, and mosquitoes the size of an Apache helicopter make summer miserable for many of us. But I love summer. The reason I love summer is that's when we get AMAZING tomatoes. Is there anything better than a BLT made with a tomato still warm from the sun? Long gone are the days of only getting Celebrities, Early Girls, and Better Boys. Heirloom varieties in every color, shape, and size are making a comeback, giving us an embarrassment of riches from which to choose.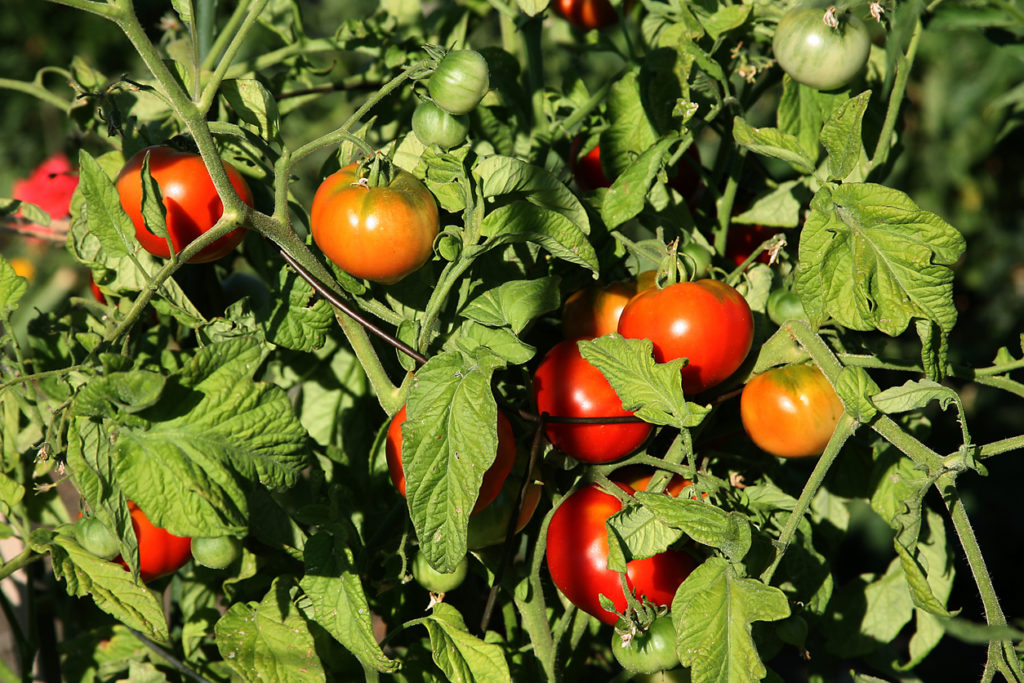 Unfortunately, I have a black thumb when it comes to growing tomatoes. I just can't seem to do it. Fortunately, Central Market understands my pain and is kicking off their Summer Tomato Harvest today! It runs through June 25, and you'll be able to find tomatoes and tomato products throughout the store. To celebrate, I've included some recipes featuring the best tomatoes summer has to offer!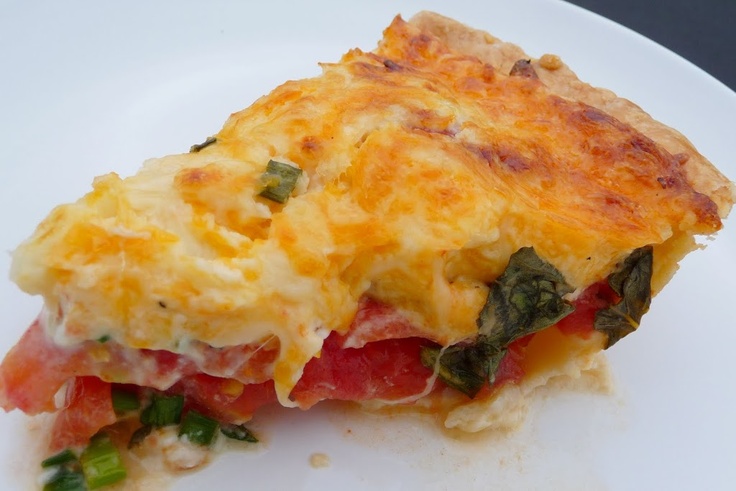 Tomato Pie
Really, there are very few things that are more genteelly Southern than a good tomato pie. If you do not grow your own tomatoes, make sure to get the best heirloom varieties you can find, and let them sit in the sun on a windowsill for a day or two to get nice and ripe.
Ingredients
1 recipe pie crust, par-baked in a 9-inch, deep pie tin (or do what I do and buy a good quality deep dish frozen pie shell – I won't tell!)
2 to 3 large heirloom tomatoes
Salt and freshly ground pepper to taste
1/2 small sweet onion, very thinly sliced
Approximately 10 basil leaves, stacked, tightly rolled, and thinly sliced into ribbons
1 cup sharp cheddar cheese, grated
1 cup Gruyere cheese, grated
A scant 1/2 cup good quality mayonnaise (because I grew up in Texas before Duke's made it this far west, I use Hellman's, but Duke's is quintessentially Southern)
Squirt of Dijon mustard
Dash of hot sauce
Freshly ground pepper to taste
Directions
Preheat oven to 350°.
The big debate over tomato pie is sliced versus diced. Friendships have ended over this. I am in the sliced camp, but you are welcome to dice your tomatoes. If you must. Whatever you decide, place the sliced/diced tomatoes into a colander and sprinkle with salt and pepper and let drain while you prepare the rest of the ingredients.
Slice the onions very thinly. Some people sauté the onions, but I like them sliced paper thin and included raw. Slice the basil and set aside. In a mixing bowl, combine the cheddar, Gruyere, mayonnaise, Dijon mustard, hot sauce, and freshly ground pepper. After mixing, gently pat the tomatoes dry with a clean tea cloth or paper towels.
Assemble the pie – layer the onions, tomatoes, and basil in the parbaked pie crust. Spread the cheese and mayonnaise mixture (pimento-less pimento cheese, anyone?) over the top. Place the pie tin on a baking sheet to catch the drips, and bake for approximately 30 minutes, or until the cheese is melted and bubbly. Allow to sit for at least 10 minutes before serving. And now excuse me, I need to go make a tomato pie! Serves 4 to 6 as a main course with a great salad.
Marinated Tomatoes
I challenge you to find a recipe that is easier and more delicious. Serve this alongside grilled meats with some good bread to sop up the juices!
Ingredients
4 large heirloom tomatoes, thickly sliced (I get a variety of colors for visual interest)
1 medium shallot, minced
¼ cup unseasoned rice vinegar
¼ cup extra-virgin olive oil
Half a bunch of fresh basil, leaves roughly torn
Salt and freshly ground pepper to taste
Directions
Arranged the sliced tomatoes on a serving platter. Sprinkle with the shallots, rice vinegar, olive oil, basil, salt and freshly ground pepper, in that order. Cover and refrigerate for at least an hour. Serves 8 as a side.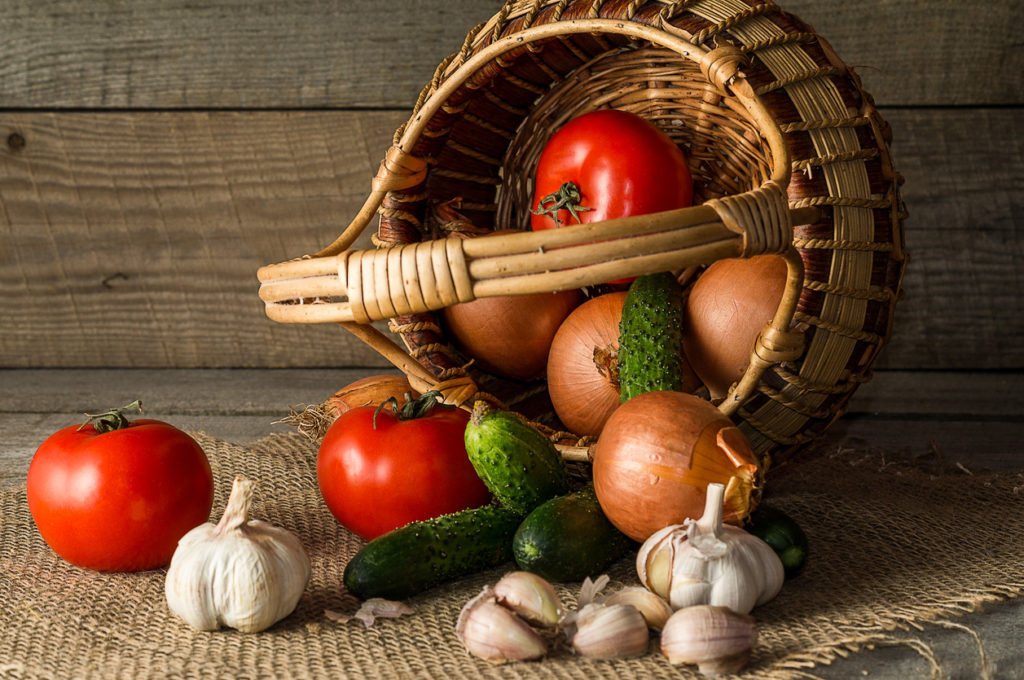 Fire and Ice Tomatoes
Years ago, a friend brought this to a potluck dinner, and I promptly lost my mind. I begged for the recipe, but she wouldn't give it to me. I think I've approximated it, but regardless, this recipe is great!
Ingredients
4 large heirloom tomatoes, cut into wedges
1 medium onion, thinly sliced
2 cloves garlic, minced
3/ 4 cup cider vinegar
4 tablespoons sugar
1 tablespoon mustard seeds
2 teaspoons dill seeds
Pinch cayenne pepper
1 large English cucumber, sliced
Directions
Place tomatoes, onions, and garlic in a large nonreactive bowl. Combine the vinegar, sugar, mustard seeds, dill seeds, and cayenne pepper in a small saucepan over medium-high heat; bring to a boil and cook for about a minute, stirring constantly, or until the sugar is dissolved. Pour over the tomato mixture and set aside to cool completely. Once the tomato mixture is cooled, stir in the cucumber slices. Cover and refrigerate overnight. This is amazing with grilled meats or seafood! Serves 6 to 8 as a side.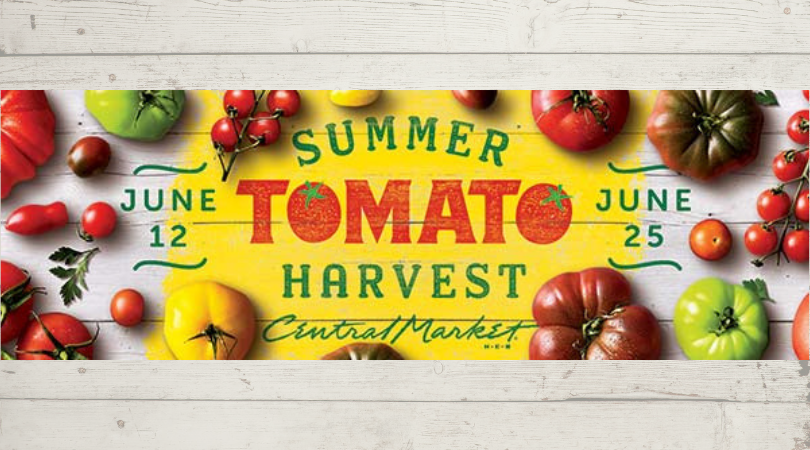 While I adore all of these recipes, there are few things that make me happier than the first tomato sandwich of the season. Get a sun-warmed tomato (putting your tomatoes from Central Market in a sunny window to bring out the best flavor) and slice it thickly. Toast two slices of good white bread (again, Central Market can help you with that!) and spread them with homemade mayonnaise. Layer the slices of tomatoes on the bread, season with salt and pepper, and prepare for heaven.
I love summer.