The stars at night are big and bright…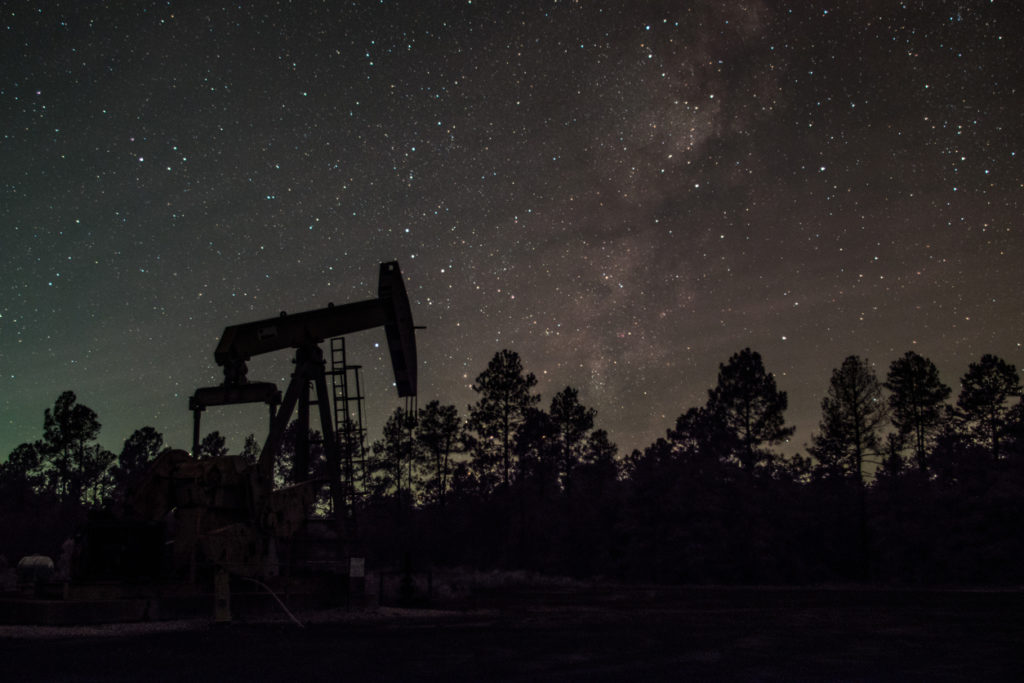 How many of you clapped? If you grew up in Texas, you did! We Texans are a proud people – proud of our state, proud of our accomplishments, and proud of our products. So it makes sense that Central Market, a company Texas-born and Texas-bred, would want to celebrate all things Texas. For the next two weeks, every aisle and every department in Central Market is full to bursting with great products from our great state!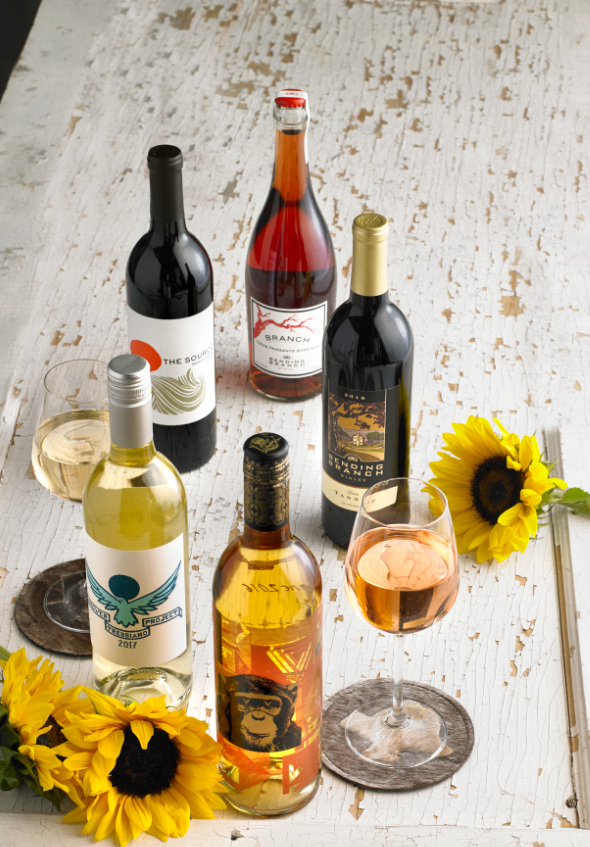 Do you like wine? Texas wineries produce some wonderful vintages, and Central Market has the best! If you like whites, why not try Lewis Wines 2017 Chenin Blanc? If you're more of a red wine person, Pheasant Ridge's award-winning Cabernet is only available at Central Market. And if you prefer the lovely rosés that are so popular right now, the C. L. Butaud Mouvedre Rosé is just delicious!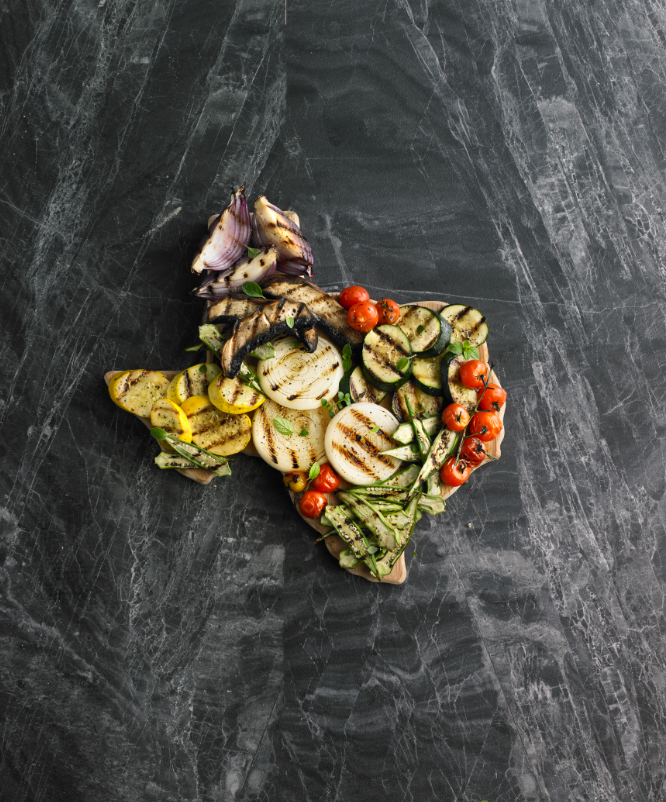 Texas produce is second-to-none. Be it blueberries from East Texas or peaches from Parker County, our produce is utterly delicious and nutritious. Try grilling some 1015 sweet onions to go with your steaks and shrimp kabobs. Or puree some Texas honeydew or watermelon to make a base for a delicious margarita.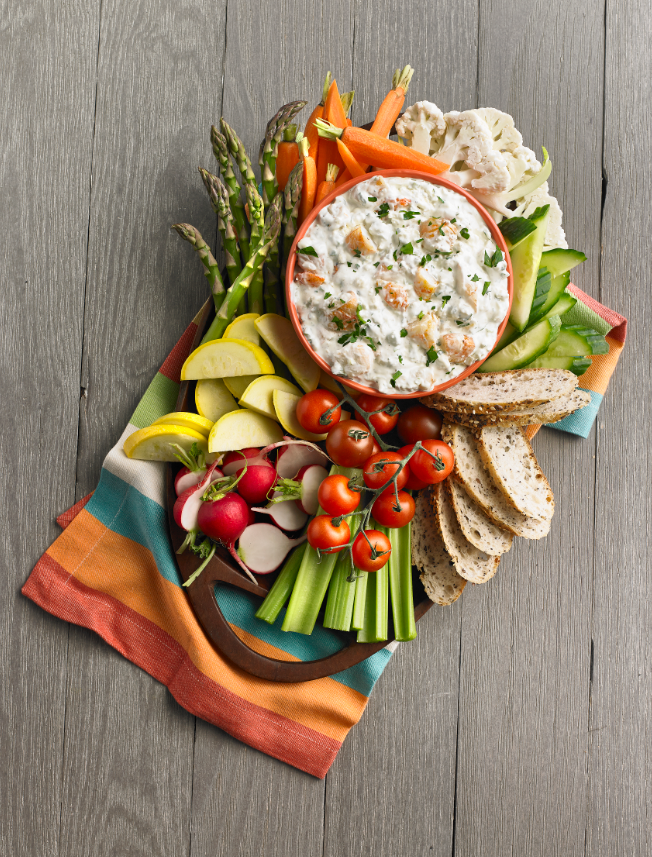 Summertime seafood is a delight, and seafood from the Gulf Coast is the freshest, best seafood around! Central Market's seafood suppliers are leaders in sustainability and responsible fishing methods, so you can eat your shrimp, grouper, flounder, and crab with a clear conscience. Here's a recipe for Gulf Shrimp and Bleu Cheese Dip from Central Market. I made this last night, and it is DELICIOUS!
Ingredients
5 lbs large, raw Gulf shrimp (21/25 count)
1/4 cup diced sweet onion
2 tbsp olive oil
8 oz. softened cream cheese
4 green onions, finely chopped
1 celebry rib, finely chopped
1 cup crumbled blue cheese
1 cup mayonnaise
1/2 cup sour cream
2 tbsp chopped fresh parsley
2 tsp lemon juice
1 tsp Dijon mustard
1/2 tsp salt
1/2 tsp pepper
Assorted vegetables, crackers and baguette slices
Instructions
Peel and devein shrimp.
Sauté onion in hot oil over medium-high heat until onion is tender. Stir in shrimp and cook 3-4 minutes, until the shrimp turn pink. Transfer to a bowl and let cool for 15 minutes. Chop shrimp and return to bowl.
Stir in cream cheese, green onions, celery, blue cheese, mayonnaise, sour cream, parsley, lemon juice, Dijon mustard, salt, and pepper and combine well. Cover and chill for 4 hours.
Serve with vegetables, crackers, and bread slices.
Leftovers can be stored in an airtight container for up to two days. (We had no leftovers at our house!)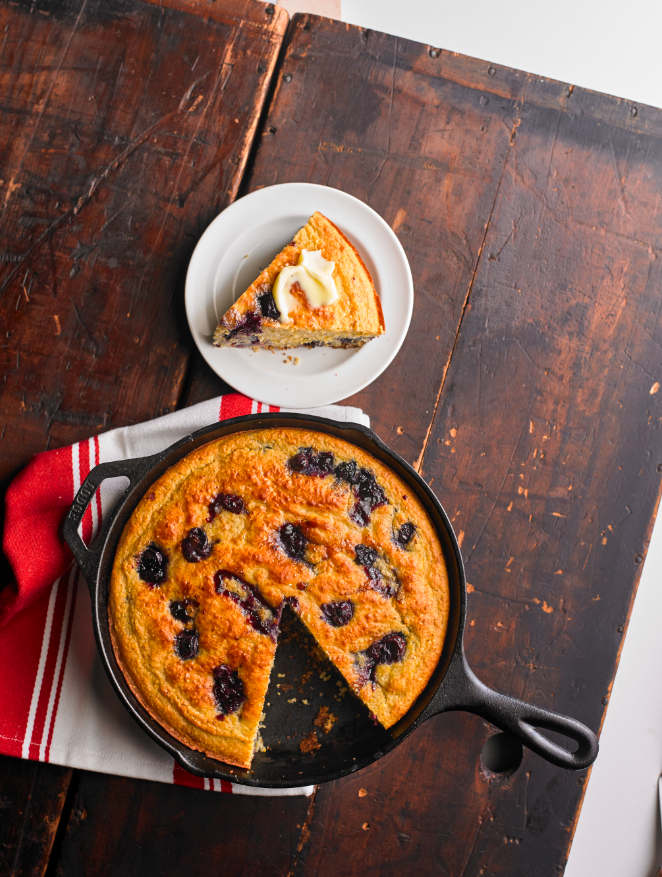 I also made the Blueberry Cornbread from the Central Market recipe page, and it was great. Please note that this recipe contains sugar, an ingredient which can cause all sorts of disagreements between cornbread cooks. This is a sweet cornbread, so I served it with some ice creams from Dallas' Howdy Homemade Ice Cream. It was a great dessert!
Ingredients
1/4 Cup vegetable oil
5 Cups finely ground cornmeal
1 Cup all-purpose flour
1/4 Cup sugar
2 Tsp baking powder
1/2 Tsp baking soda
1/2 Tsp fresh lime zest
1/4 Tsp ground nutmeg
1/4 Tsp kosher salt
2 Eggs
2 Cups buttermilk
5 Cups fresh blueberries
Instructions
Preheat oven to 450 degrees Fahrenheit. Place the oil in your 10″ cast-iron skillet and put it in the oven while it preheats.
While your oven preheats, combine the cornmeal, flour, sugar, baking powder, baking soda, lime zest, nutmeg, and salt. In a separate bowl, whisk together eggs and buttermilk, then pour into the dry ingredients and combine well.
Remove the skillet from the oven and carefully pour the hot oil into the batter and stir until well combined. Mix in blueberries.
Pour the batter into the hot skillet and bake about 20 minutes until the top is light brown and an inserted knife comes out clean.
Serve warm.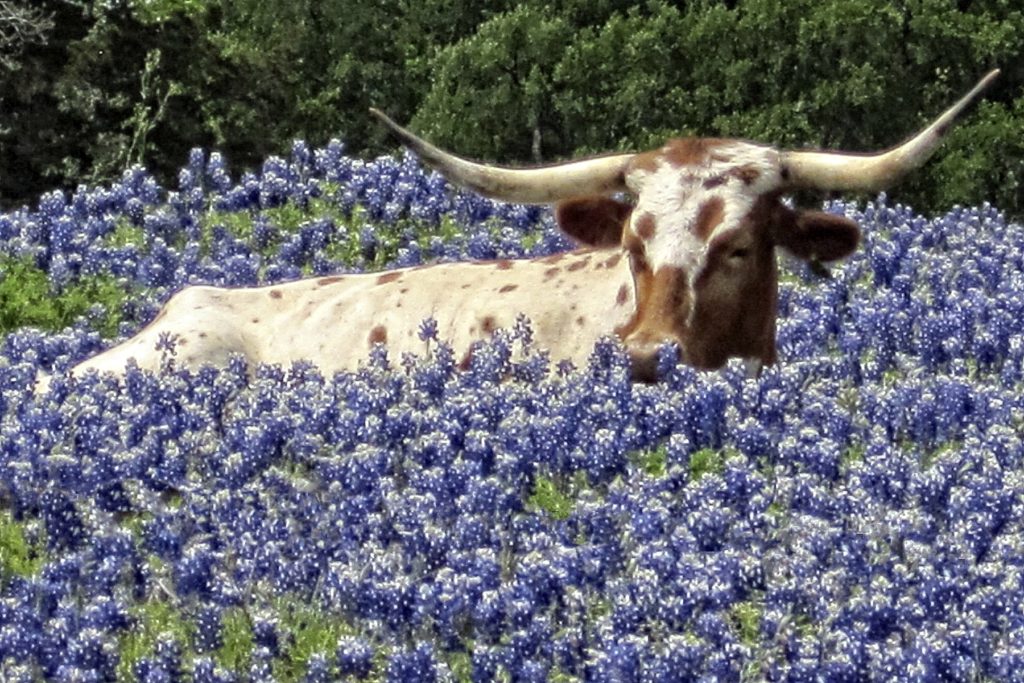 Don't forget that the Cooking School will be running some great Texas-themed cooking classes. Cast iron cooking, a Lone Star brunch, making tamales, and more on the schedule. So get out and celebrate the best that Texas has to offer! Central Market's Big Tastes of Texas runs from May 15 through May 28.