I was living in Korea when 9/11 happened. I returned to find my country greatly changed. I had taken the train all over Korea: to the beaches and mountains, to Buddhist temples, or to spend a haunting day on a leper island. Our American textbooks, coupled with the turmoil far away, had me looking at US maps differently.
I focused on the vast spaces rather than the cities and major destinations. Perhaps the Beatniks' search for the transitory oasis of constant movement rubbed off on me. Before returning, I contacted college friends scattered across the country, and, once back, I charted a loose route around most of North America, departing from Austin. Amtrak's 30-day rail pass promised freedom, in exchange for delays, including connections and partnerships with Greyhound as well as Canada's VIA Rail.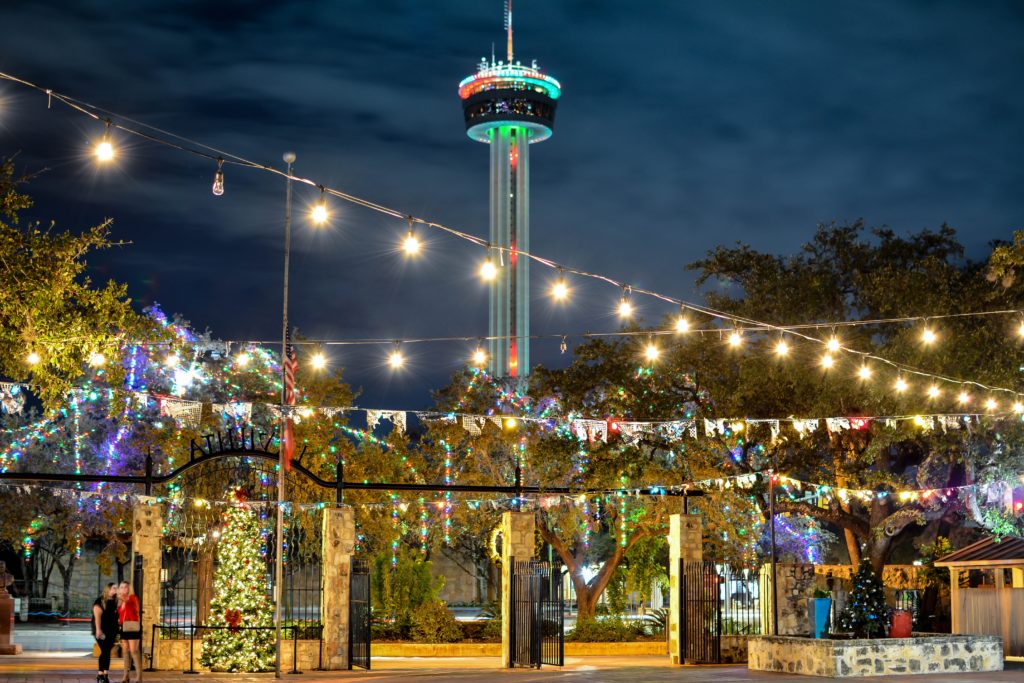 Acclimation to the pace of the rails began immediately, as the evening train bound for El Paso via San Antonio would not leave until nearly midnight. My backpack held my portable CD player, a dozen CDs, three books, and a pair of journals, along with my newly-acquired cellphone. A fellow traveler showed me an Italian place, where prom-bound local teens dazzled the eye. In El Paso, bound for Santa Fe, I caught a bus to Albuquerque before a shuttle took me the rest of the way. There was badminton in the desert, homemade Indian food, and a visit to the New Mexico Polo Club. After two nights, my hosts drove me to Lamy to catch the train to California.
Trains at night are conducive to the contemplative; the gentle rattle and roll activates memory, and the absolute darkness covering the distance is a playground for the imagination. Putting down DeLillo's Americana, I met a grad student from North Carolina specializing in the Harlem Renaissance. We drank coffee and talked about literature until we reached Union Station in the shimmering morning of Los Angeles.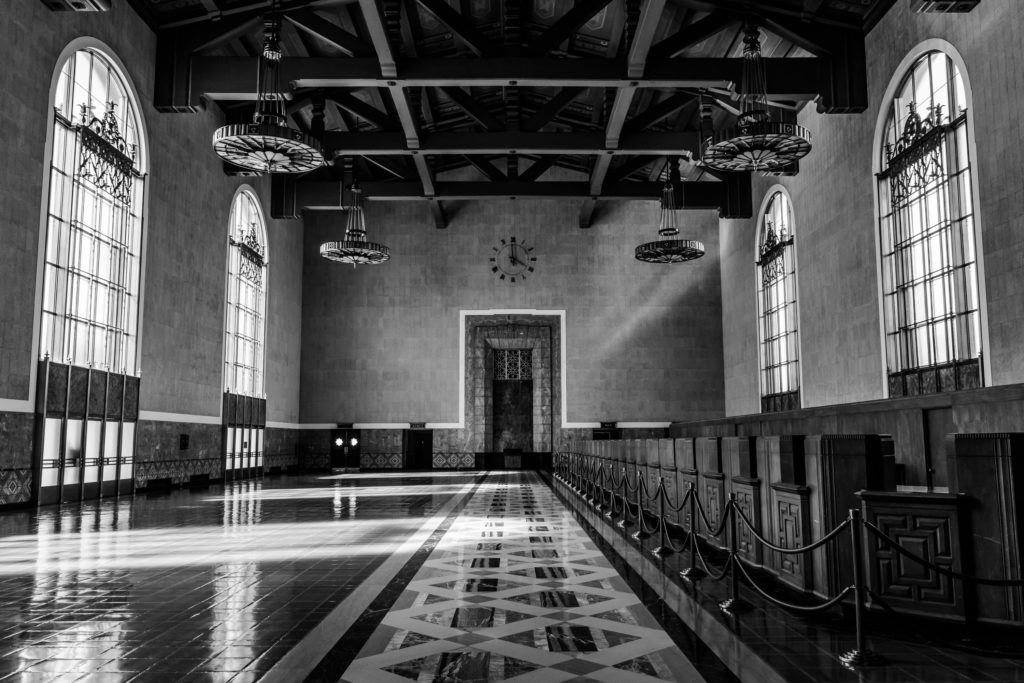 Treated to a satisfying diner breakfast, my next host gave me his car to use while he worked. After attempting to find notable places like Dodger Stadium, I spent most of the day desperately lost, finally tracking my host down at an MTV dance party. My fluid circumstances began to feel loopy. I checked in for the train up the coast into the Bay Area, where my only intention was to pay respects to Ferlinghetti's Beat haven, City Lights Bookstore. In Sacramento, my first roommate showed me the first Tower Records before a trip down to Bodega Bay, the scenic location of Hitchcock's The Birds. Fifteen hours brought me to Eugene, where I toured brew pubs with another friend and her boyfriend. We hiked Spencer Butte the next day, where the treeless summit was a welcome respite after a climb through bright green flora. In a dreamy haze, I managed a pair of quick stopovers in Portland and Seattle.
The trip from Vancouver to Toronto lasts about three days. It should be said that when packing light, one hopes for ease but accepts compromise. When I left Texas, the temperature was nearing the century mark; arriving in Jasper, Alberta, the winds were crisply just below twenty degrees. Before arriving in Saskatoon, I encountered a Japanese fellow who was returning home after a year working at a sushi restaurant. He silently made hemp bracelets while I read Thomas Wolfe's Of Time and the River. In Winnipeg, I was joined a young man on his way to Montreal to study French. Cruising the nothingness between Winnipeg and Toronto, we were mesmerized by the dancing colors of the aurora borealis. We bounded to the observation deck with wine, and my seatmate delighted all with butchered French.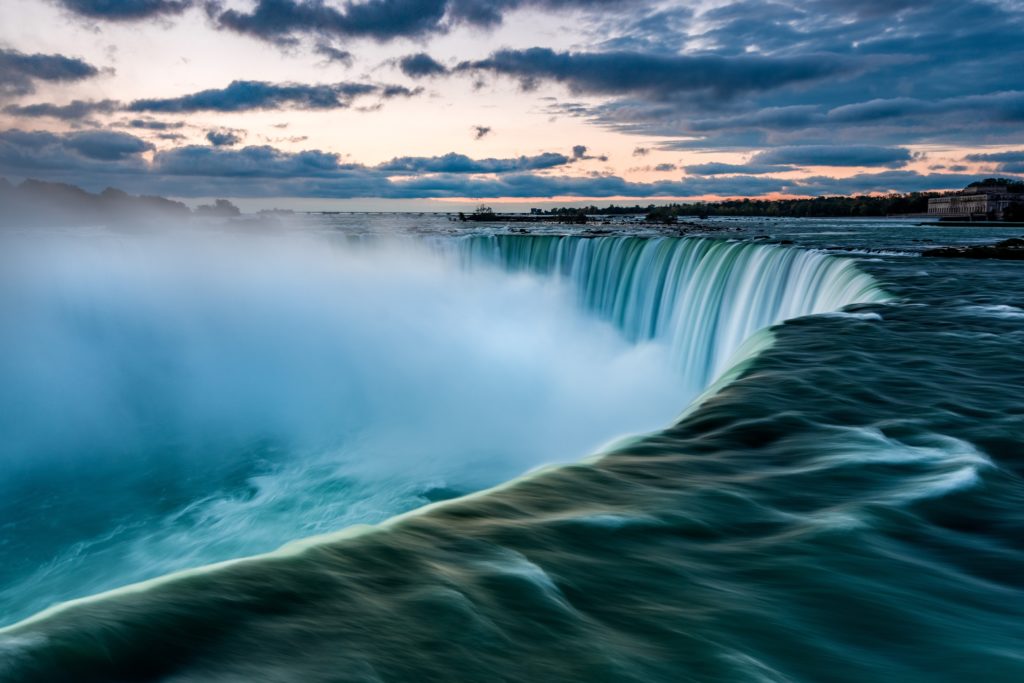 My Toronto hostesses drove me to Buffalo through Niagara, where the whoosh of the falls gave me the chills. Near the station, I found a minor league baseball field; sadly, the Buffalo Bisons were not in town. I would have enjoyed taking in a game before the Lakeshore Limited departed for Chicago along the long tail of Lake Erie, where I read Rohinton Mistry's A Fine Balance. My time running short, I enjoyed a beer and deep-dish pizza before the last leg, wishing I could spend a week admire Union Station's architecture. Stretching my legs in Springfield and Texarkana, I joined crewmembers complaining about the freight lines which often sidelined Amtrak as though I were an ally.
My body was haunted by the train's rhythm for months afterward, while my brain scrambled to reconcile a return to the regularity of life. The luxury of an extended rail trip is something which should be experienced at least once.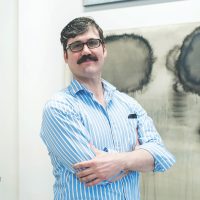 An Austin native, Lyle Brooks relocated to Fort Worth in order to immerse himself in the burgeoning music scene and the city's rich cultural history, which has allowed him to cover everything from Free Jazz to folk singers. He's collaborated as a ghostwriter on projects focusing on Health Optimization, Roman Lawyers, and an assortment of intriguing subjects requiring his research.