When I was a teen, my grandmother used to wake us up with this little bit of morning motivation when we visited her. Not being much of a morning person, her words were typically met with some sort of grunted response and a dramatic pull of the covers back over my head. I wasn't too fond of the sentiment then, but now that she has passed on and I'm older, I realize the precious gift of these early morning words of praise.
My grandmother was the type of woman most would describe as "the salt of the earth." She was kind, loving, and full of joy. She was strong, steadfast, and resilient. Her hands were mapped by all of the lines that are formed after a long life filled with work and caring for a family of five. Beyond just their appearance, they were sturdy hands that had loved her husband until his passing, her children through all of their journeys, and her grandchildren through their adolescence. My grandmother had an incredible gift of loving and guiding each of us, in our own ways, in a manner that was both gentle and firm. We always knew where we stood with her- which was, most importantly, enveloped in her unconditional love.
My mom dealt with my morning moods as a teen a little less lightheartedly. In all fairness, she encountered them much more frequently than my grandmother did, and occasionally, when Mom was involved, the energy I usually mustered to form a grunt was channeled instead into propelling a pillow across the room in her general direction. Oh, the teen years.
My mom is the kind of woman only my grandmother could raise. She carries forth so many of my grandmother's wonderful traits, but in her own unique way. If I had to guess, my mom has no idea how much she reminds us all of her mother, in all of the best ways possible. I wonder if my mom knows we can so clearly see the way in which she propelled from the platform her parents provided and became so much more. As I think about the days when she was working full time, raising two young children, and going back to school to get her Master's degree, all while being a loving wife, daughter, and sister…  I am in awe. I know it wasn't always easy. I remember times when she was overwhelmed or tired, but those seemed so few and far between that they stand out in my memory as being unusual or noteworthy in their rarity.
My mother is the understated type of role model. She shies away from any form of recognition, praise, or pictures.  I know when I send her this draft, she will call and beg me to shorten the parts about her. She will likely read this and begin to replay all of her shortcomings that only she knows. She will think back over all of the times in her life when she felt tired, or stressed, or as though she had failed. She will think back to her mom and not feel "good enough."  She will think back to the times when she and I haven't seen eye-to-eye, or maybe to one of those catapulting pillows, and she won't feel worthy of all the love, respect, and admiration that so many have for her.  (We ladies tend to get trapped in thoughts like that about ourselves, don't we?) My mom would much rather just keep doing what she can with love and intention, and without any fuss.  She gets that from her mom.
I won't shorten these descriptions though. Sorry, Mom. (Apologies to my mother are a well-crafted, well-deserved specialty of mine.) Sharing about these two dynamic women is important in setting the stage for what I was asked to write about, which I promise we will get to in just a moment.

I was in my mid-twenties before I began to understand the impact these women had in my life. I started to see how important they had been in shaping the woman that I was, and the woman I hoped to become. I realized the impact many women had a played in shaping my life, my goals, my ability to cope, and the things that I celebrate. I began to recognize the unique opportunity women have to support one another. I knew I had taken many of them for granted in my teen years and yet found myself as an adult gravitating toward networks of smart, strong, supportive women.
In response to all of those revelations, I cofounded a nonprofit organization in 2008 in an effort to strengthen the relationships between girls and women and provide them with a strong foundation to live their best life.  The SHINE Initiative was created as a way for women, at any age and any stage, to come together to support one another. Our mission is to ensure that girls and women are Safe, Healthy, Inspired, Nurtured, and Educated. We believe when these five components of life come together in a positive way, girls and women build the proper foundation to live more fully as a person with purpose. In short, we encourage them to live lives that SHINE.

The SHINE Initiative would not have been possible without the positive influences of the women who helped shape the foundation of my own life. It is important to acknowledge, though, that neither my grandmother, nor my mom, nor any other woman whose path I have crossed to date, has been "perfect." It is in their struggles, their "flaws," and their daily "doing of life" that I have learned the most.  During those times, I have seen their strength, their perseverance, their passions, their humor, and their love. By watching them, I have been subconsciously gifted permission to live life free of the expectation of perfection, too.  Simultaneously, I am purposed to live more fully and graciously.
If I am honest about myself, I can be most accurately described as a "work-in-progress." type situation.   My best moments as a woman can be largely attributed to two defining influences. First, by my personal belief in a God who uniquely created me and made me to shine. Secondly, by the strong, capable, intelligent, funny, loving, caring, compassionate women who have poured into my life and helped lead the way. Because of them, I am motivated not to stay in the messes I so often make. Instead, it is through their witness that I find encouragements and examples to be more.
At The SHINE Initiative, we believe life becomes a little brighter when we share in it together. There is comfort in being able to celebrate together, cry together, laugh together, and learn together. There is strength in being connected with other ladies who want to help you build a sturdy foundation for life. Strong, healthy, constructive relationships with other women often motivate us to make strong, healthy constructive choices for our own lives.

The SHINE Initiative encourages you to seek out the women who pour positivity into your life- whether they be mothers, mentors, friends, family, colleagues, or community leaders. We often say…
"You were uniquely created, made to shine. But it doesn't happen by accident. You have to take the initiative to SHINE."
I hope you will take some time to recognize the impact and importance of the other women in your life.
I hope you will take a minute to think about the girls and women in your own circle of influence.
Celebrate and strengthen these relationships.
With Mother's Day right around the corner, please give yourself the gift of taking inventory of all of the women around you. Take the initiative to share gratitude with those who have come before you, and support those you have an opportunity to lead.
More than anything, The SHINE Initiative hopes to encourage women to come together and live lives that are safe, healthy, inspired, nurtured, and educated.
We know this world can often be darkened by doubt, so we hope you will let us be a new part of your network of support. And if you ever begin to wonder if you matter, or make a difference, or are enough… let us remind you, or perhaps tell you for the first time…
You do, and you are. You were uniquely created. You were made to SHINE. You are purposed. You are supported.
And then, "Arise and SHINE."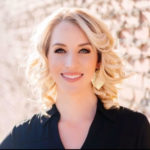 Staci Kirpach lives in Fort Worth and is the founder of a registered 501c3 nonprofit, The SHINE Initiative, which exists to ensure girls and women are safe, healthy, inspired, nurtured, and Educated by funding other organizations in those five key focus areas.  In addition, she is the founder of EMIT Strategies & Solutions, LLC, a professional consulting firm specializing in events, marketing, involvement, and training.