Often on TanglewoodMoms.com, we focus on topics for the young mothers – activities to engage littles, how to get young ones to eat healthier, better meals, etc. This article is of a different sort. This one is for the seasoned mommas out there. You've been there for the late night feedings, kissed your fair share of boo-boos, and you look fondly back on those days while somewhat dreading those ahead. Why? You have a prospective college student in your house. Though there are exciting times ahead, the "now" is a bit overwhelming. The questions of "Where?" and "What are we forgetting?", "The deadline for that is WHEN?" and "How are we going to pay for this?!" are probably looming large in your mind. Well, I know someone who can help guide you and your student through this process one step at a time.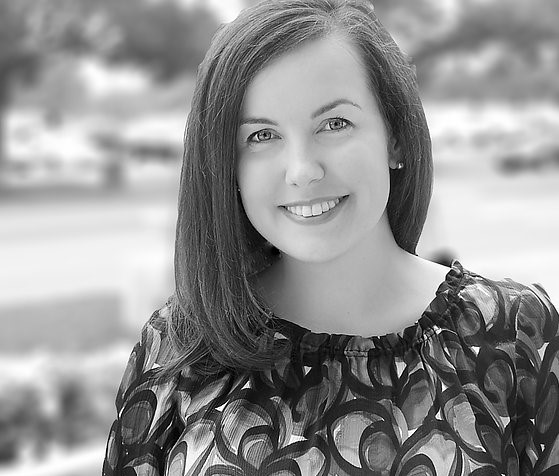 Brooke Shuman is an Independent College Consultant, and she is passionate about helping you and your student through the college search process. Brooke has over 10 years combined experience at both TCU and the University of Kansas in their admissions offices, guiding students just like yours through the admissions process. While at these universities, she learned much about what a university looks for in their prospective students, the requirements for acceptance, and the ins and outs of financial aid.
While in her university positions, Brooke would frequently find herself removing her "admissions hat" and speaking frankly with students and families about the right fit for them both in terms of overall college experience and their post-collegiate goals. She wished there was a way she could get to these students earlier and guide them in their search. It was then that she decided to slightly change her focus and embark on a career as an Independent College Consultant.
In Brooke's role as an Independent College Consultant, she sees herself as a tutor of sorts. Without a doubt, your student has a wonderful and very overworked school counselor who has the monumental job of aiding a great many students in their post High School plans (for example, there are 577 seniors at Paschal High School this school year and only 9 school counselors with 2 dedicated Senior Counselors).  She can work individually with your student in a greater capacity than their school counselor's time would allow. Essentially, her job is to complement the counseling that they are receiving at their school. Just as you may hire a tutor to guide your child in a greater understanding of Algebra or English, Brooke fulfills the same role in their college search process. She can assist your student all along the way, including recommending testing timelines, reviewing academic records, career planning (personality testing and exploring college major options), essay writing, resumes, college applications, interviewing, and financial aid options and fees.
College preparation and selection need not be daunting. With proper planning, an understanding of the timelines (and deadlines) ahead, and clearly stated goals for success, your family could be well ahead of the game. Brooke, in her wonderfully warm and calming way, would love to be your ally in this process. Here are a few tips from Brooke for your college-bound high school student:
Encourage your child to take the SAT or ACT in the spring of their Junior year (there are still dates available in May and June).
Visit each of the schools that your child is seriously considering. Attending a Football game at that school DOES NOT count! Take one of the tours that are offered. You need to hear first-hand from current students and faculty.
Join the mailing list. You are probably already receiving some mailers from colleges, but by signing up for their mailing list, you are showing them that you are interested in them. Let them know you exist.
Brooke offers a Junior/Senior or Freshman/Sophomore Comprehensive Plan that can ensure the entire college search and application process is a smooth experience. She also offers Hourly Consultations to meet specific needs. You can find out more about her and what is included in those plans by visiting her website, Shuman College Consulting. She would love to talk to you about where your child is in the process and what she can do for your family to get all of you on your way to a college experience that is a great fit for your student. In addition, we are excited to announce that Brooke will be partnering with TCU Extended Education on a course designed for the parents of 2016-2017 High School Seniors called, "How to Survive the College Application Process for Parents". This course is scheduled for July 20, 2016 from 6:30 to 8:30PM; you can link to the enrollment page here and find more details on the evening by visiting their site. There are still spots available, but you will want to sign up quickly to take advantage of this opportunity.
No matter if your student's dreams are shaded in purple and white, green and gold, burnt orange and white, maroon and white, scarlet and black, or more, Brooke Shuman can help you with the rainbow of possibilities. Give her a call!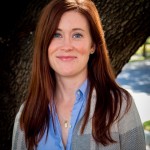 Kristen McDonald is a Texas girl who earned a Communications degree from Baylor, then fell in love and married a fighter pilot. Air Force duty called, and she and her new husband moved from their beloved Texas, and together they saw the world. In 11 years of marriage, she has moved 7 times across the U.S. and Europe, adopted a son, and has begun her greatest adventure – motherhood.  Kristen is thrilled to finally be back home in Texas for good. She is at her happiest in a good pair of jeans, with dinner cooking on the stove, music cranked loud, and a Gin and Tonic in her hand.