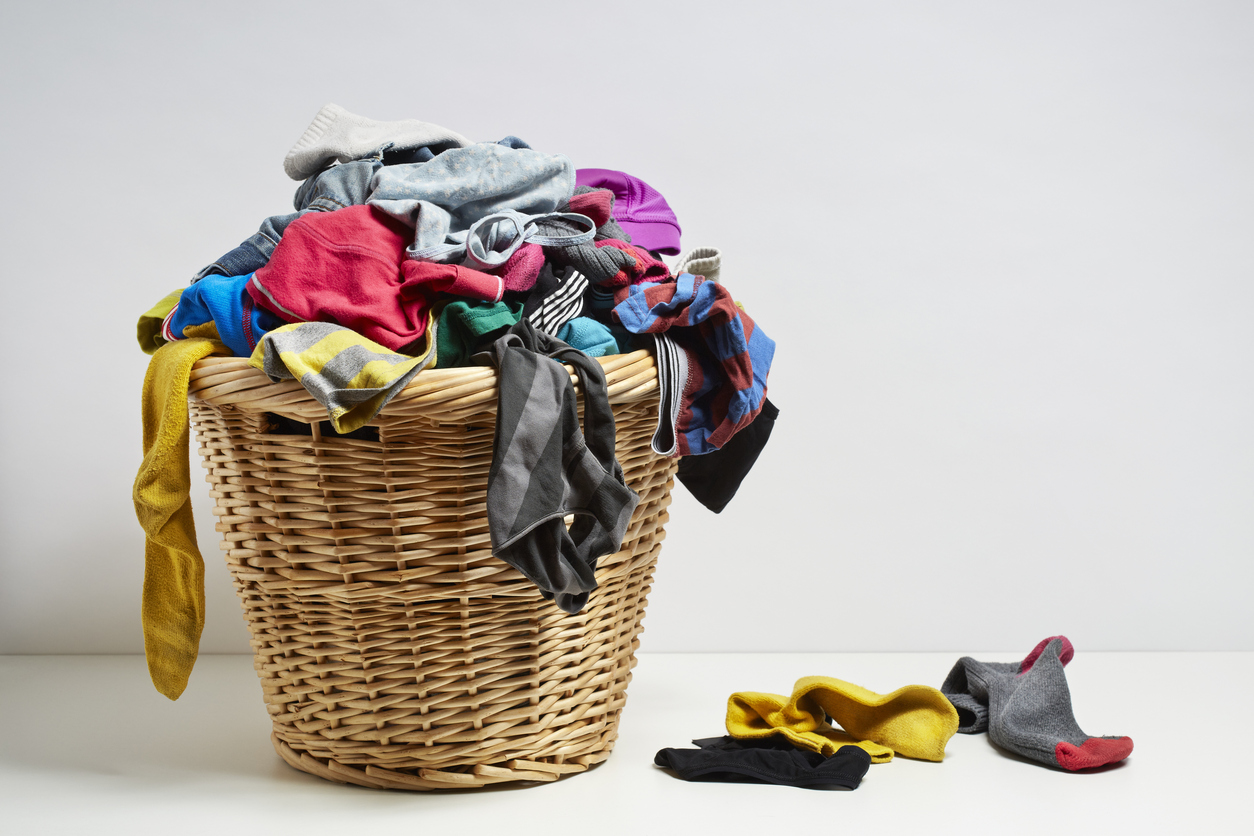 Would you allow me the opportunity to take you through an all-too-frequent moment in my day?  Let me just prepare you that this is going to have massive run-on sentences.  It HAS to.  You'll see why, and either you'll think I am completely bonkers, or you will COMPLETELY relate.  It goes like this:  I get home from teaching my spin class at Zyn22 (come ride, btw!), the house is a disaster from the morning fight of getting to work/school, so I start to clean the dishes during which time I take a whiff of the washcloth I've been using and it smells like mildew, so I go to put it in the washer.  I open up the washer door only to find clothes left there from overnight that I washed, so I open the dryer and see that there are still clothes in the dryer I forgot to fold, so I pull the laundry basket down, put the dry clothes in the basket, take the wet clothes and put them in the dryer, then throw the gross-smelling rag in the washer.  I realize I can't just wash one washcloth, so I proceed to the dirty clothes hampers and start taking out the dirty clothes that I can wash with the washcloth.  I find a child's shoe in the hamper (why?!), so I take it to their room only to see stuff all over the floor and the beds not made.  Because I hate to leave things disorderly, I put the shoe where it belongs, I make the beds, pick up the pajamas, and go to put them back in the children's drawer.  I open the drawer and realize everything is so wadded up, that I can hardly shut it, so in frustration, I pull everything OUT of the drawer and start to refold it.  As I refold things, I come to the realization that there are so many things we need to give away because my kids no longer wear them or are too small, so I go grab a trash bag and put clothing in to be donated.  I take the bag to the trunk of my car so that I am sure to remember to drop it off at some point.  As I open my trunk, I see the groceries that I purchased after class and forgot to bring inside.  I bring the food inside and then….
ARE YOU STILL TRACKING WITH ME?!  Inhale…exhale…(my husband said just reading this part stressed him out).
This true story actually goes on for quite a while.  In case you're wondering how it ends… It doesn't. Not until I lay my head on the pillow to go to bed.  Now, to be clear, not every day is like this one. Sometimes I actually finish the laundry, so it's no longer in the equation. And some days, my girls are really good about cleaning up after themselves.  All this to say that as I am laying my head down on my pillow, I feel a tightness in my shoulders and back, my legs ache, and I think I burned my hand again on the toaster oven.  Another thought crosses my mind, "Man, a massage or any kind of spa treatment sure would be nice someday."  I remember that more than a year has gone by since I received a gift card from a dear friend to actually go experience one of these things, free of charge!!  So, why haven't I done it yet?  Life, guilt, I clearly get distracted, and time.
As a mom, wife, friend, family member, fitness instructor, and writer, I am very hard on myself in trying to do the best job I can.  I'll admit I have a severe case of PPA  (People Pleasing Anxiety: that's my name for it anyway).  What I'm slowly beginning to realize – 43 1/2 years into my life – is this:  If I don't stop and take time for myself, the PPA gets worse.  Why?  Sometimes I begin to feel frustrated from the weight of  responsibility, but then I feel guilty for feeling that way, so then I work harder and burn out even more.  Let's be honest, the better we take care of ourselves once in awhile, the more we are able to give to others in a more positive spirit.  It's when I feel rested, or take the time to do something like a facial, massage, mani/pedi, etc., that I feel a bit recharged and re-calibrated in my mind/body/and soul.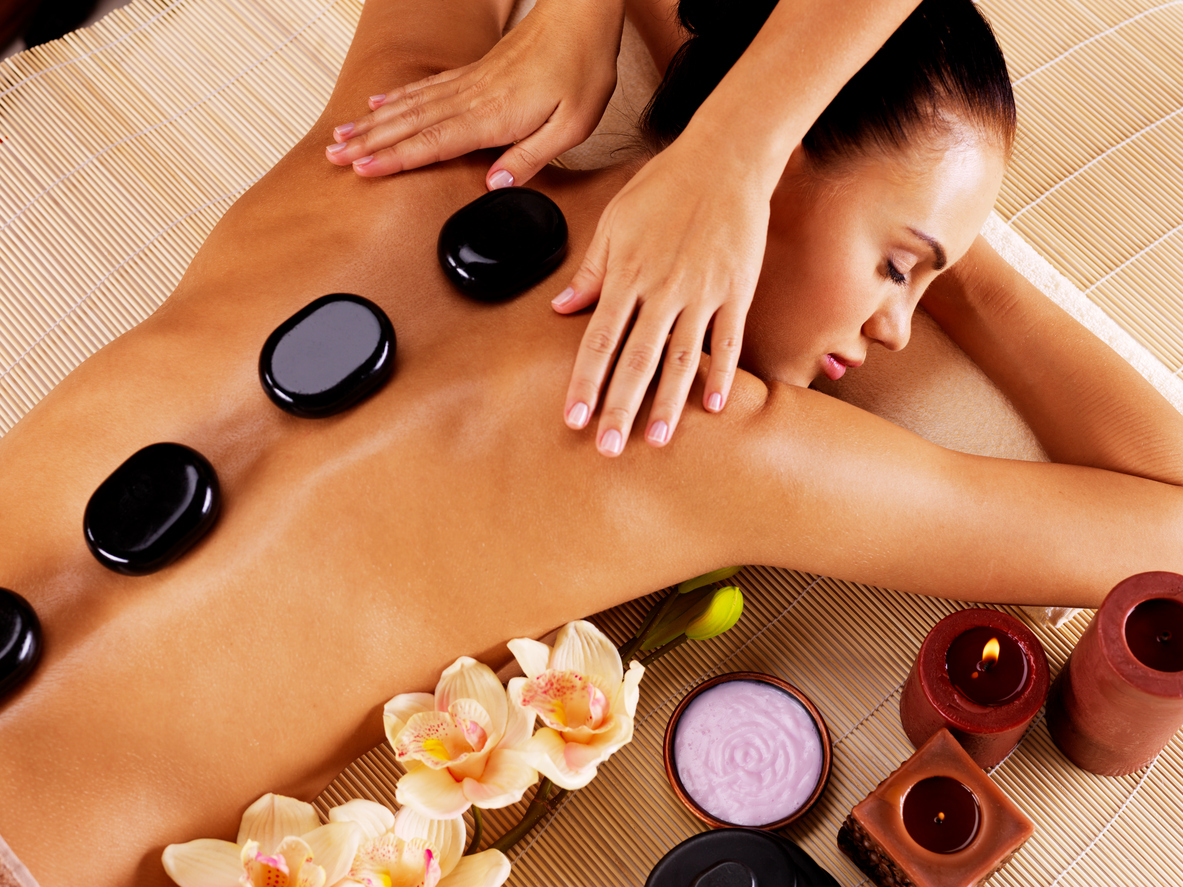 Whether you're single or married, life has its overwhelming moments.  If you identified with me on any of this, can you do yourself and the people you care for, work for, and love every day a favor?  Go do something for YOU. And I don't mean just take a bubble bath with the shower gel you received in your stocking at Christmas!  I mean do something like a massage, facial, or mani/pedi.  I'm pretty confident you won't regret it.  Get off the treadmill of life, and take a much deserved and needed break.  You're doing the best you can, so reward yourself for it. And wouldn't you know it?!  TanglewoodMoms.com has just the thing to help you get started! 
Monday, May 8th
,
Hand & Stone Massage and Facial Spa
is having their Grand Opening for their new location!
Hand and Stone Massage and Facial Spa- Overton Park Plaza
4670 SW Loop 820
Fort Worth, TX 76109
If any of you would like to be included in their giveaway in celebration of the new location, click on the link below: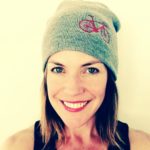 Jennifer Kieta
is a native Texan, born and raised in Houston. She graduated from Texas Tech University and has lived in Fort Worth since 1996.  Jennifer worked as a Child Life Specialist at Cook Children's Medical Center for 9 years before becoming a full-time mommy to her two daughters. She currently serves as a worship leader alongside her husband at Christ Chapel Bible Church.  In the fall of 2014, Jennifer started training and soon became a spin instructor for Zyn22, a boutique spin studio here in Fort Worth.  Her love of and belief in taking care of your mind, soul, and body has always been a priority, and she looks forward to sharing that love with her community!