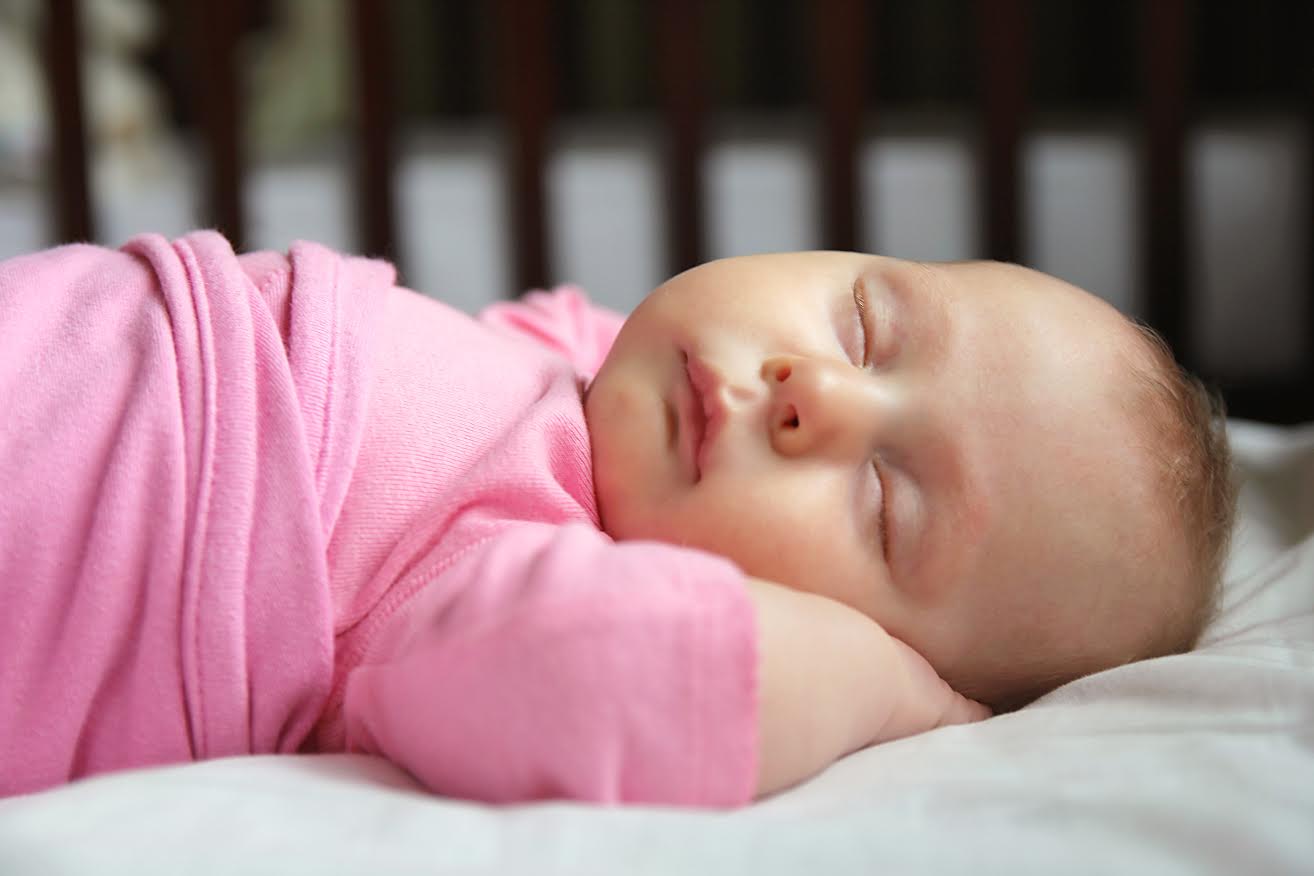 When you welcome your new baby home, sleep becomes a top priority. How much are you sleeping, how much is your baby sleeping, and what is the best way to make sure everyone gets the rest they need?
When talking about co-sleeping, some other terms you may hear include:
Bed sharing or family bed, where the baby is in the same bed with you (not recommended)
side arrangement, where the baby is securely attached in a separate bed or crib to one side of the parent's bed for easy access (side sleepers, sidecar cribs, commercial co-sleepers)
room-sharing, where the baby's bassinet or crib is within arm's reach or just in the same room
During the first few months of life, you may consider co-sleeping with your baby. The definitions of co-sleeping vary — it doesn't always mean bed sharing. While the American Academy of Pediatrics (AAP) advises against letting a baby under the age of one sleep in your bed, it does recommend having baby sleep in a safe crib or bassinet within your arms' reach as a way to reduce baby's risk of sudden infant death syndrome, SIDS. In fact, they state that room-sharing decreases the risk of SIDS by as much as 50 percent.
As I visit with my patients, I assure them that the best way to sleep is to have the baby in a separate bassinet within arm's reach for a minimum of six months. The new guidelines actually suggest sharing a room for the first year.
Pros and cons of room-sharing
There is a lot of discussion about co-sleeping and room-sharing, and you may hear mixed reviews. Be sure to talk to your provider and ask any questions you may have.
I try to educate women about co-sleeping and other important health topics throughout pregnancy, so she is well prepared to bring her baby home. It starts at the very first visit when we discuss breastfeeding, and if the mom is planning to breastfeed her new baby. Room-sharing can help promote breastfeeding, as it is more convenient for the mom and baby.
During our visits, we discuss ways you can keep your baby safe and the following pros and cons of room-sharing.
Pros of room-sharing:
You can notice problems that may inflict the baby
More control of the environment
You can check on the baby easily and hear the breathing
Helps promote breastfeeding and skin-to-skin bonding time
May help calm or settle down your baby to have you near
Can allow you to respond to noises, motions and needs of your baby
Having your baby within arms' reach may reduce the baby's risk of SIDS
May increase the amount of sleeping for you and your baby, reducing trips to another room
Cons of room-sharing:
May be unsafe if there is soft bedding, blankets, pillows or soft toys nearby
Can be unsafe if the baby is not properly positioned on his or her back on a firm surface
May create a sense of distraction with your partner
Safe sleep practices
The most important element of sleep is a safe environment. According to AAP, approximately 3,500 infants die annually in the United States from sleep-related deaths, including sudden infant death syndrome (SIDS); ill-defined deaths; and accidental suffocation and strangulation. Tarrant County has a high incidence of deaths due to co-sleeping. The highest number of child fatalities was between one and four months old, with 21 deaths in 2015 alone and each year more than 10 deaths directly related to SIDS.
After feeding during the night, the AAP encourages parents to move the baby to his or her separate sleeping space, preferably a crib or bassinet in the parents' bedroom. The crib should not have blankets or crib bumpers, although some are still sold with bedding sets. You should never place the baby on a sofa, couch, or cushioned chair, either alone or sleeping with another person.
There are also wedges or other devices in the bed that are not recommended or safe for your baby. The covers can be pulled up over your child, or you may still roll over and harm the infant.
Sleep is essential for your health
If you are having trouble with your sleeping arrangements, talk to your provider. If you are not getting enough sleep, you may be at an increased risk for post-partum depression. If you are exhausted, it can affect your bonding and other relationships.
You can also talk to your pediatrician about sleep training around six to eight weeks. This may help you get a more restful sleep, especially if you are sharing a room.
Mickey Hooper, DO
Mickey Hooper, MD, is an obstetrician-gynecologist on the medical staff at Andrews Women's Hospital at Baylor Scott & White All Saints Medical Center – Fort Worth. She received her medical degree from Texas College of Osteopathic Medicine in 1997. Dr. Hooper has been in practice for more than 20 years and enjoys providing overall health services to women at every stage of life.