This article first appeared in the November/December issue of Madeworthy magazine.
She was living on the first floor of her apartment complex in the coastal town Port Arthur when Hurricane Harvey plowed across the Texas coast as a Category Five hurricane that was followed by days of deluge that left haphazard lakes all over southeast Texas.
Lawanda Keller, a 50-year-old grandmother with physical disabilities caused by a fire while working in an oil refinery, is one of many families who lost everything in the storm and the torrential rains that followed.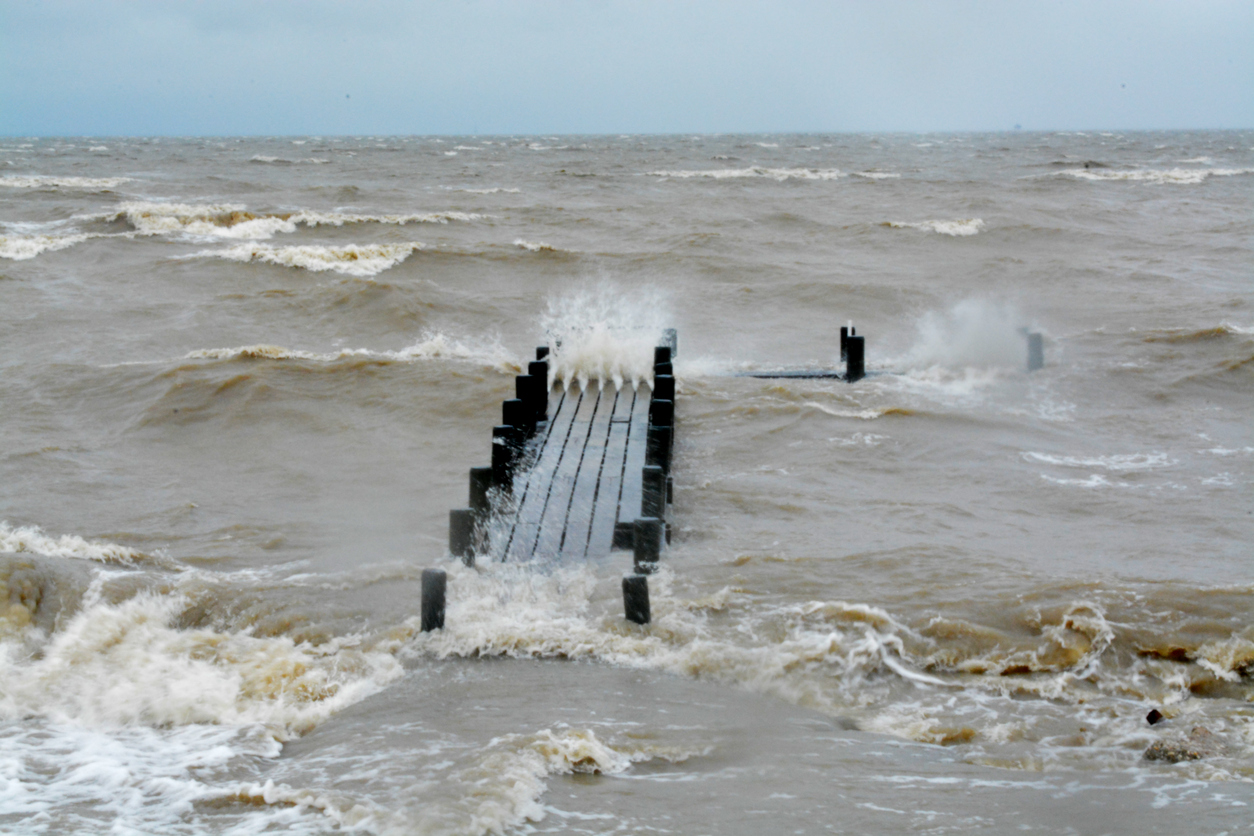 "The apartment complex where I was living said that we had five days to get there and pull all of our belongings to the side of the road [for the garbage trucks]," Keller said.
This included all her furniture, clothes, and meaningful memorabilia, including decades' worth of collected Christmas decorations.
As the media's lens turns to North Korean missile attacks, political turmoil in D.C., and the devastation in Puerto Rico and Mexico, the average media consumer may think South Texas residents' lives have been resolved. But the reality is that this is just the beginning of their long journey into a new life in Fort Worth.
The to-do lists to rebuild the evacuees' lives are long. They include waiting on hold with insurance companies (sometimes finding out they do not qualify for assistance), getting public transportation in new city figured out, enrolling their children in new schools and daycares, finding a permanent place to live and clothes to wear. These are just a few of their worries. Do you ever remember a time when you were just trying to get your basic needs met, that finding toys for your children on Christmas wasn't even on the agenda? And it is all happening at the beginning of the holiday season.
Most Christmas songs are about going home for the holidays, spending time with family and friends, and being jolly, but nearly all of the people who evacuated because of Hurricane Harvey will spend their holiday season trying to find tables and chairs so their families can dine together. And evacuees like Keller wonder how they are going to buy the food for their holiday meal to feed her daughters and grandchildren, who also plan to stay in Fort Worth for good. They are tired of running from hurricanes that are becoming stronger and more frequent.
Keller can't work because she has burn scars all over her hands, arms, ears, and legs. She lives in constant pain. Catholic Charities was able to give her an air mattress and help move her into an apartment – an empty apartment. She recently received $17 to buy some groceries.
According to Marie Francis, human services manager with Community Action Partners (CAP), more than 60 families are permanently relocating to Tarrant County that she is aware of, but that number is actually much larger because many families did not go through the city of Fort Worth for housing and help. Some went through other social service agencies like Catholic Charities if they went through a social service agency at all.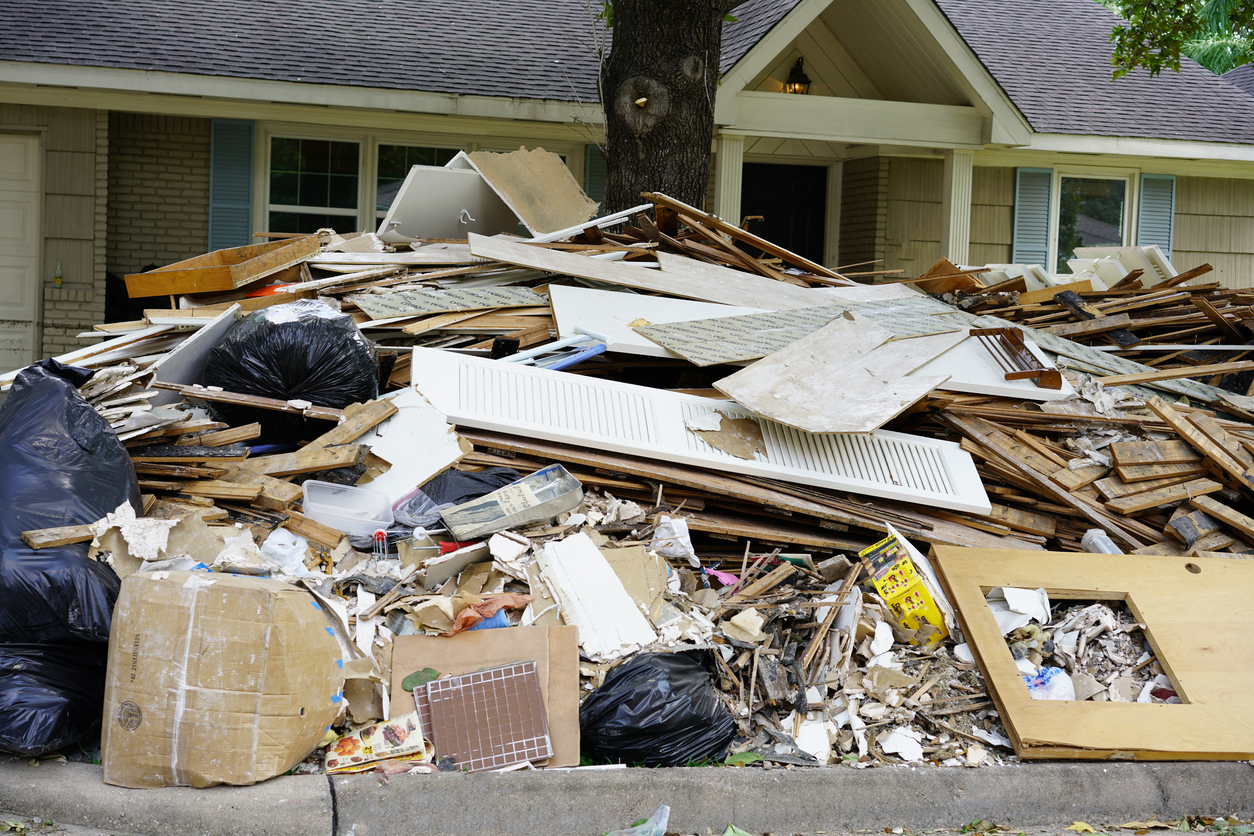 CAP "works with families and individuals to help them overcome barriers to achieve self-sufficiency." They help with paying energy bills, finding housing and emergency rental payment assistance, and really anything that fits the needs of each unique individual. Francis said she once bought a man a bicycle with their government grants.
CAP also allows evacuees access to their annual Cowboy Santas who distribute donated toys, books, and games for children from infancy to 12 years old, even if they don't fall within the 175% of the Federal Poverty Income Guidelines that is their usual requirement.
Bryan Knox, a case worker with Catholic Charities assigned to helping Harvey evacuees, said at least ten new families a day are coming to them for help to find housing, jobs, cars, and food. This is a result of all the shelters suddenly closing all over Texas, turning out people who go back to their homes to find there is nothing left. They don't want to go through this experience ever again. They are tired of running from hurricanes.
Francis and her team have been there to hold the hands of evacuees from five hurricanes in recent years— hurricanes Rita (2005), Katrina (2005), Gustav (2008), Ike (2008), and now Harvey (2017). She said this time the evacuees seem more exasperated. Never again.
"I couldn't even tell you what that number is going to look like," Knox said of final number of people relocating to Fort Worth.
Evacuees were all shocked, and soon to be homeless, in September when they got word that city officials agreed it was time to shut down the shelters they were living in. They were given a matter of hours from the time of the announcement to find another place to live. Keller said Catholic Charities came in and took over from there. She was relieved.
Keller speaks in a very despondent tone. She's tired and feels her spirit has been razed to the ground like a bulldozed building, but her tone lifts when she speaks of Catholic Charities and the endless efforts they are putting into helping her family. Knox also gave them some gift cards to Wal-Mart to get a microwave and some silverware so they could attempt to prepare some meals at home. Francis said FEMA does not help those who plan to relocate. They stick to rebuilding lives at Ground Zero.
Knox said Catholic Charities also spent $1,200 on 15 bus passes worth $80 a piece for their clients. But these passes have expired. However, many families have said that many churches and other organizations in the area have helped them so much. They appreciate the warmth in Fort Worth. But as media fatigue sets in, and we start to forget, it will be the most important time to remember these families who have endured the tragedy of these super storms. These storms are the ultimate equalizers – it doesn't matter if they came from a good job in an upper-class neighborhood, or from an efficiency living paycheck to paycheck, everyone is starting over in the same situation. These storms don't discriminate.
What Can We Do to Help Evacuees Who Have Relocated During the Holidays?
Contact Cowboy Santas at http://www.cowboysantas.org/ or Catholic Charities of Fort Worth at https://www.catholiccharitiesfortworth.org/ to see how you can help.
If you have old furniture, don't throw it out or put it on the curb! These families don't have chairs to sit in or tables to sit around.
Have your family write a letter to a relocated family, welcoming them to their new home.
Bake cookies or make a holiday meal.
Have your family create a holiday care package complete with decorations, wrapped gifts, and non-perishable food items.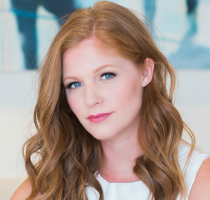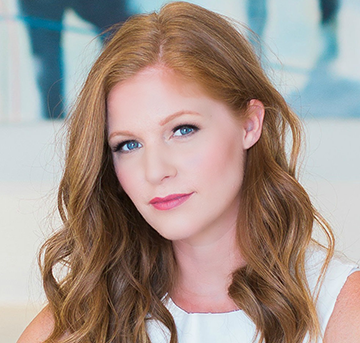 Jocelyn Tatum has been either publishing nonfiction work and/or teaching journalism at Tarrant County College for ten years. She began her career as a daily newspaper writer and general assignments reporter in 2008. A fifth-generation Fort Worth gal, marriage finally brought her back home six years ago where she became a full-time freelance magazine writer known for her long-form narrative style. With an undergraduate degree in philosophy, several study abroad stints, and a masters from the University of North Texas in narrative nonfiction writing (fancy journalism) as a Mayborn Scholar, she is always looking at the world around her with child-like wonder expressing what she sees best in the written word. Her passion is writing human-interest stories to give a voice to the voiceless, a face to the faceless. She has a 5-year-old boy who is the love of her life and best friend. Everything comes second to spending time with him. When she's not mothering and writing, she is up at 5 a.m. running, taking Jen Keita's spin classes, attending hot yoga, or riding horses. You can find her work most frequently in Fort Worth, Texas magazine, but also in CEO magazine (Fort Worth Business Press affiliate), and 360 West (Weddings), and more.