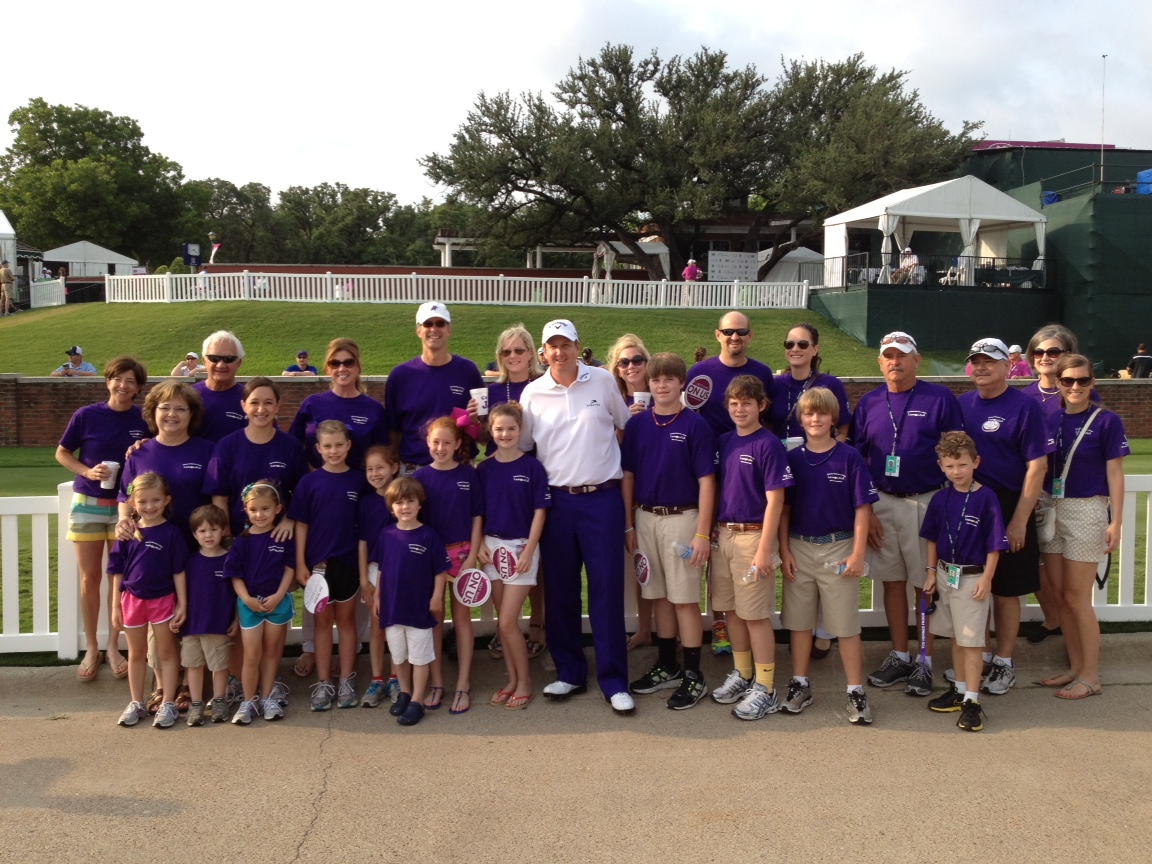 Colonial Kids for a Cause LemonAid Stand was started by neighborhood friends as a way to quench the thirst of golf fans during the annual Colonial Golf Tournament. In 2010, the kids decided to donate all funds to the Susan G. Komen Foundation. Since then, their hard work and amazing ideas have raised tens of thousands of dollars for local and national causes. As the children have grown in numbers and age, other aspects have been added to their efforts. They now have teenagers who shuttle golf goers to and from parking to the course, they also sell bows to tie around the neighborhood trees, as well as kid-designed t-shirts. Area businesses as well as neighbors donate hundreds of dollars in sponsorships, underwrite the cost of the t-shirts and the golf carts which allows every bit of the money earned to go directly to the cause for that season.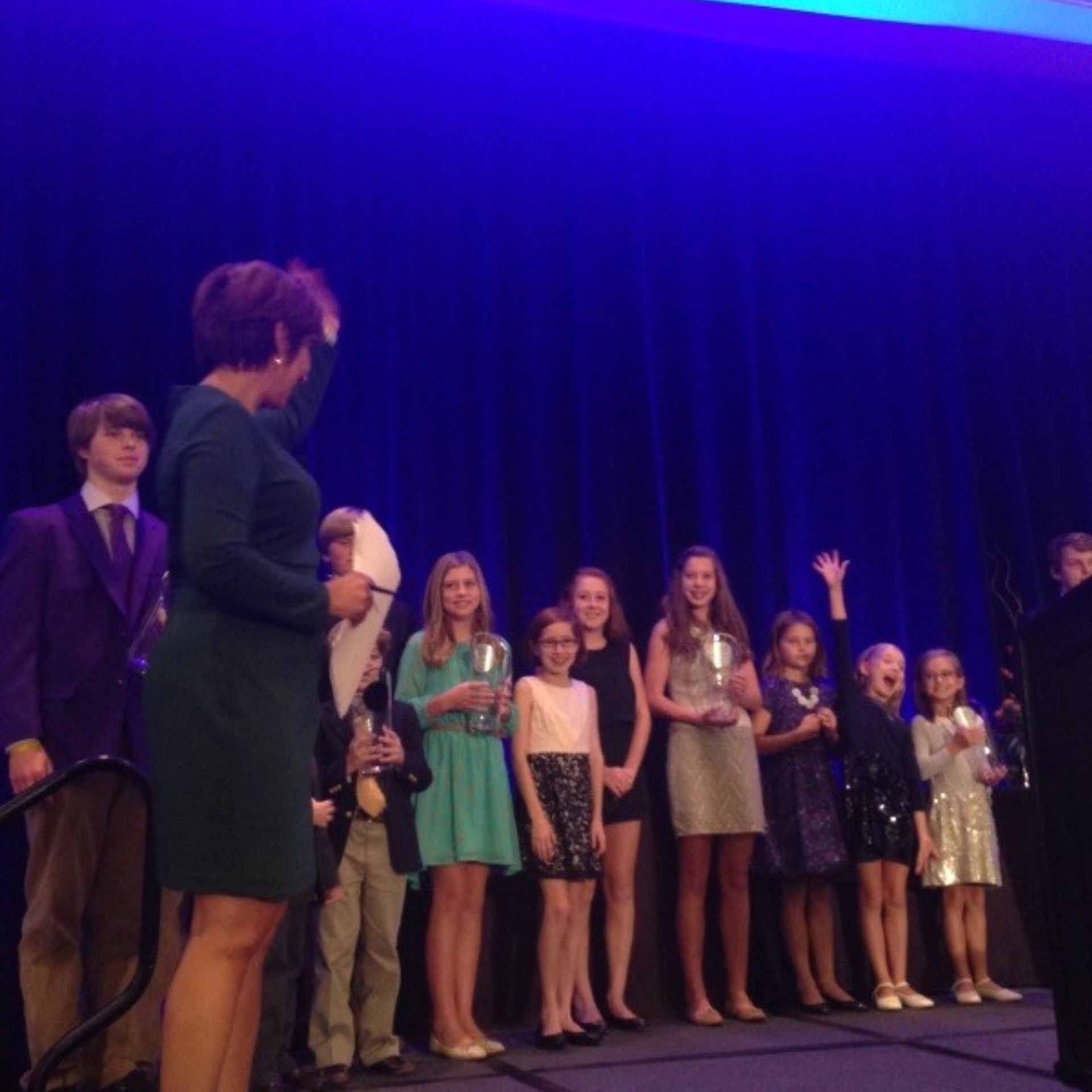 In October of 2014, this group of big-hearted children were honored with the Outstanding Youth in Philanthropy award from the Association of Fundraising Professionals. It sure is inspiring to see their efforts expand, ideas grow and set higher goals for themselves each year.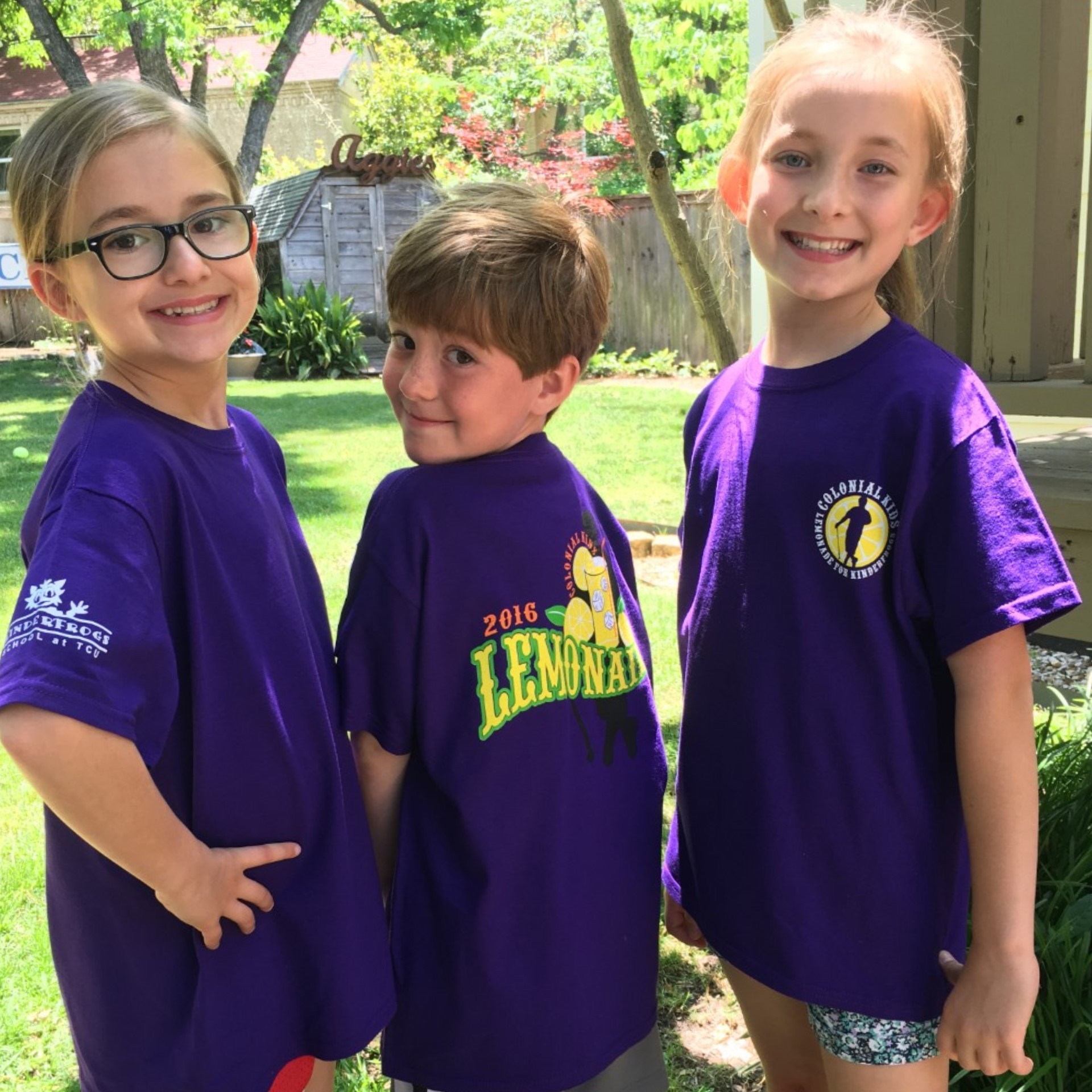 Ways you can support this year's recipients KinderFrogs through Colonial Kids for a Cause:
Order purple ribbons for the trees in your front yard – $20 each (email

ColonialKidsForACause@outloook.com

)
Purchase these very limited T-shirts – $20 each (sizes youth medium-adult XL – email

cristymayfield@yahoo.com

)

Park and Ride in one of our street-legal golf carts for a donation

Buy LemonAid (& cookies!) on Saturday, May 28, 2016 at two locations this year:

Colonial Parkway near Park Hill and Country Club Circle

KinderFrogs Parking Lot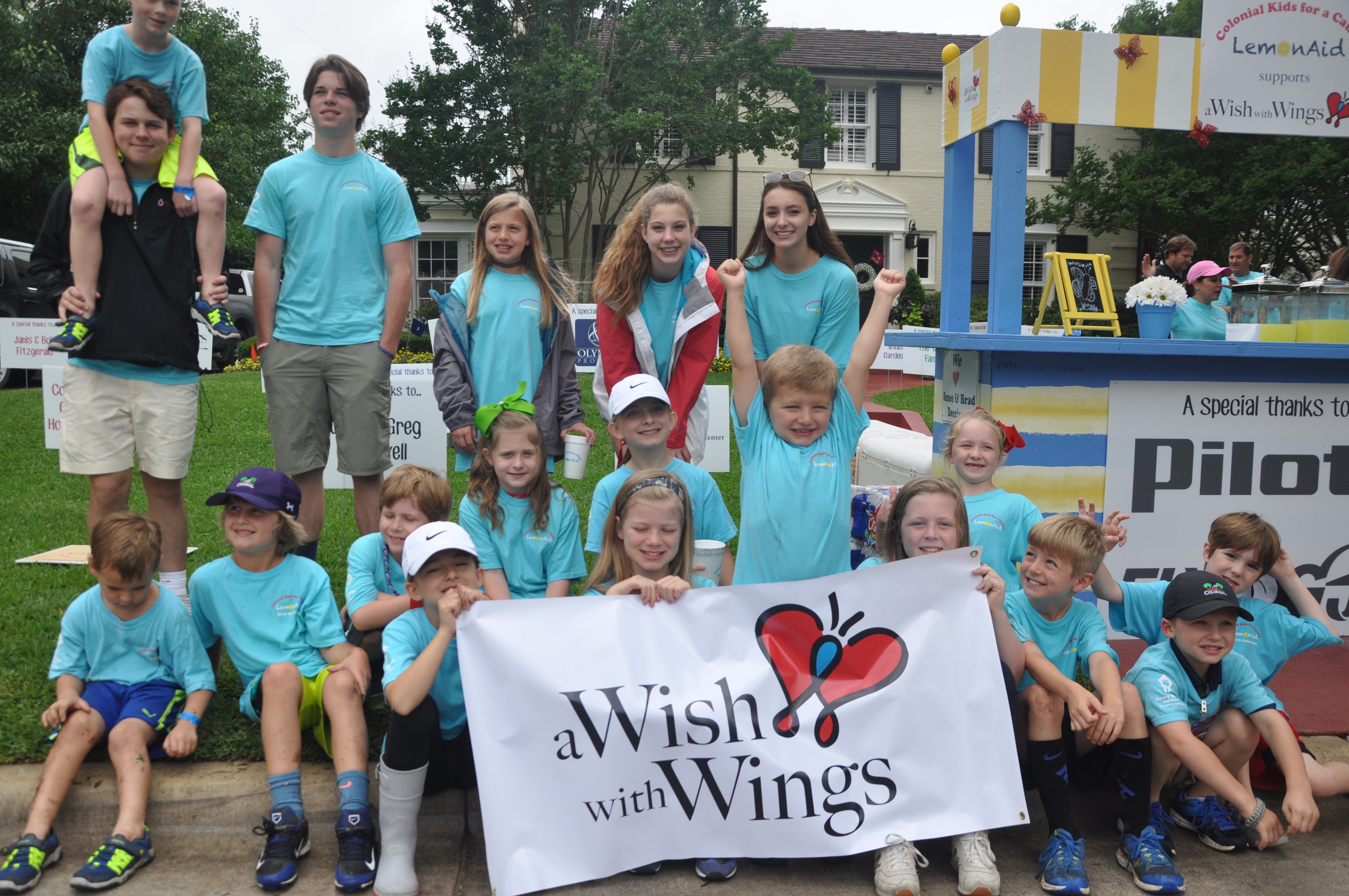 Past recipients and funds raised:
2010 Susan Komen: $3,000

2011 US Armed Forces: 25 care packages for deployed military service men and women

2012 Cook Children's Hospital: $25,000 for the Child Life Zone

2013 Team Nolan: $11,000 for a transplant recipient

2014 The First Tee of Fort Worth: $20,000

2015 A Wish with Wings: $17,000

2016 KinderFrogs: one week before the tournament begins, over $13,000 has been funded through sponsorships, t-shirt sales and tree-ribbon sales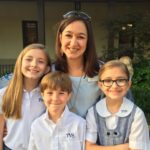 Cristy Mayfield is a wife and is the mom of three self-proclaimed rock stars. She is a school teacher, a fan of all college sports, and a life long summer camper.