As you know, things change when we become parents.  One thing I miss is going to a nice bar or restaurant, sitting outside, and ordering a fabulously creative and delicious beverage.  I now get to experiment and create my own at home.  Here are my latest Craft Cocktails for you to enjoy.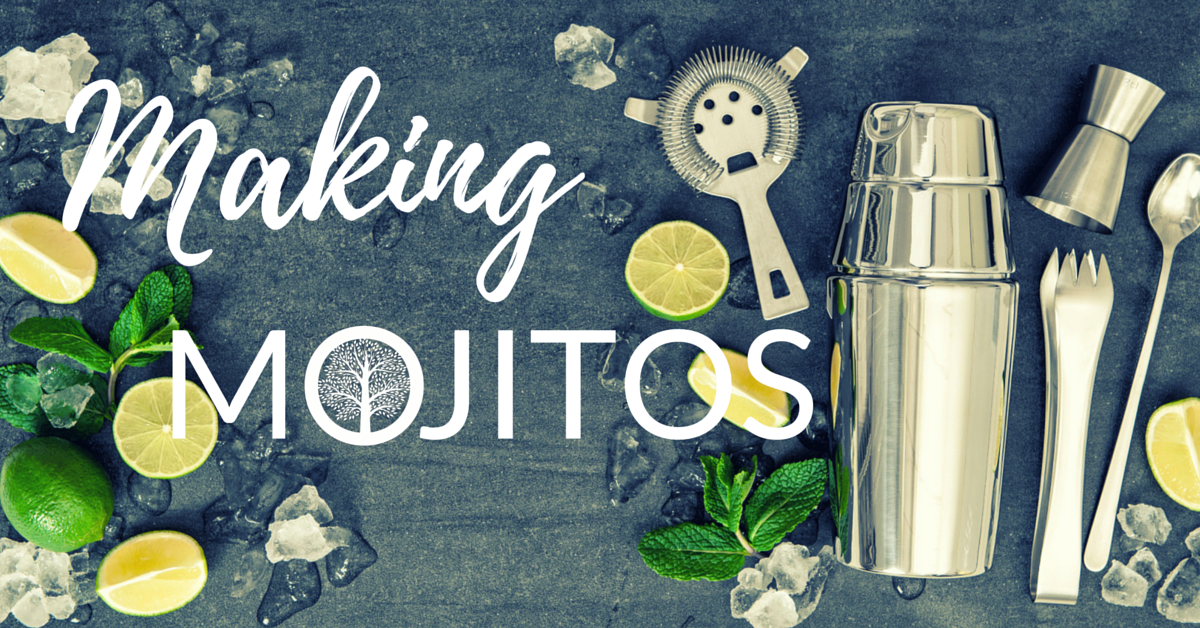 The Classic Mojito, T-Style
Ingredients:
½ lime cut into quarters
1 ½ ounce white rum (I like Treaty Oak because it's Texas made)
2 T Sugar
½ cup Sprite or Honest Fizz Lime
Fresh mint leaves
Muddle 1 lime wedge with 10 mint leaves. Add 2 more lime wedges and the sugar. Muddle again. Fill the glass with ice and pour in the rum.  Fill the glass with Sprite and stir. Garnish with mint and lime wedge and enjoy!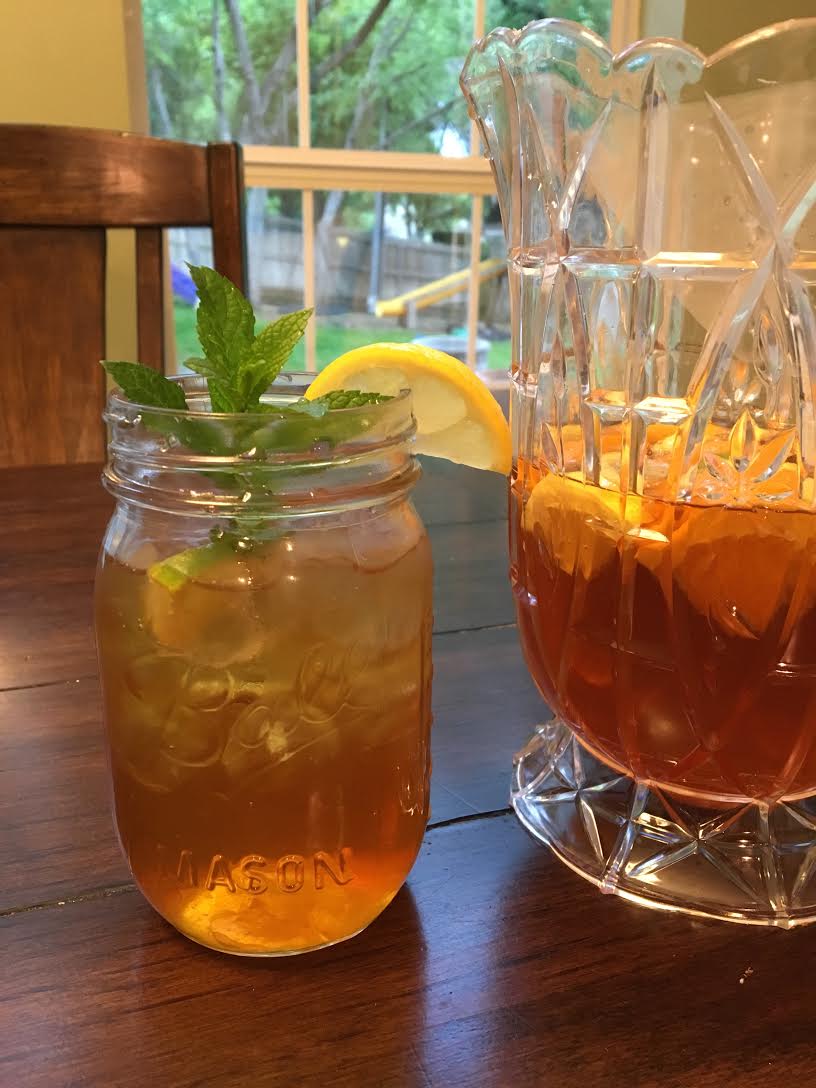 You can also use the mint in your Whiskey Sweet Tea too.  I usually drink whiskey in the fall during football season when the weather gets colder; however, this drink is amazingly refreshing and perfect in the spring and on through the hot Texas summer!
Whiskey Sweet Tea
Ingredients:
2-3 black tea bags
3 cups water
½ cup sugar
1 cup whiskey
2 lemons sliced
1 lime sliced
mint
In a small saucepan, heat the water and sugar to a boil and stir until the sugar is dissolved.  Add the Tea bags and let them seep for 5 minutes.  Remove the tea bags and pour the tea into a pitcher.  Add one of the lemon slices and the lime slices. Pour in the whiskey and chill in the fridge.  Serve over ice and garnish with remaining lemon slices and mint!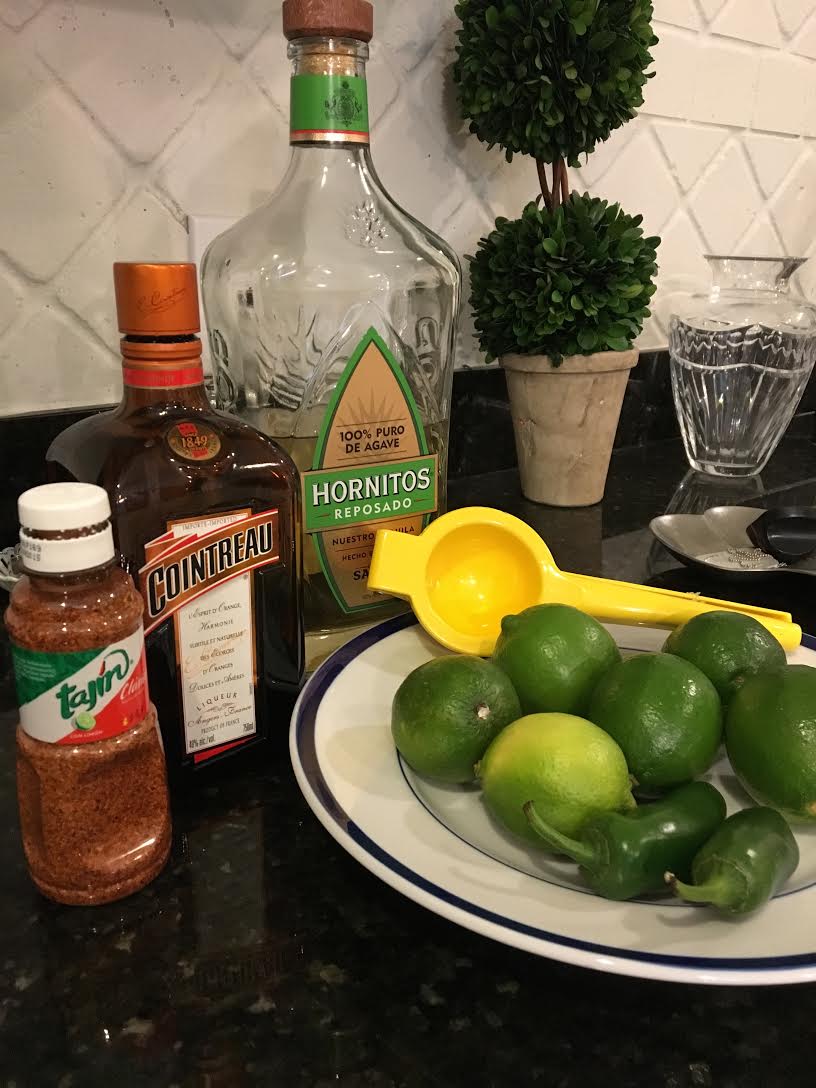 I have been loving the new slightly spicy Jalapeño Margaritas lately.  Here's my version:
Jalapeño Margaritas
Ingredients:
simple syrup 1oz (simple syrup is simply 1 part sugar to 1 part water – make a batch and keep in the fridge for up to a week)
4-5 limes
tequila 3 oz
Cointreau 1 oz
1 jalapeño, sliced
Pour the tequila in a glass and add the jalapeño slices.  Let that sit in the fridge while you get the other ingredients together.  Squeeze the juice out of the limes until you get about 2 oz of fresh lime juice.  Combine the simple syrup, Cointreau, lime juice, and the jalapeño infused tequila.  Serve over ice in a glass that has a rim of Tajin spice and garnish with a wedge of lime.
*To make a rim of Tajin spice on your glass, dip the serving class in a shallow dish of lime juice, then into a shallow dish of Tajin. Salt can be substituted for Tajin if you prefer.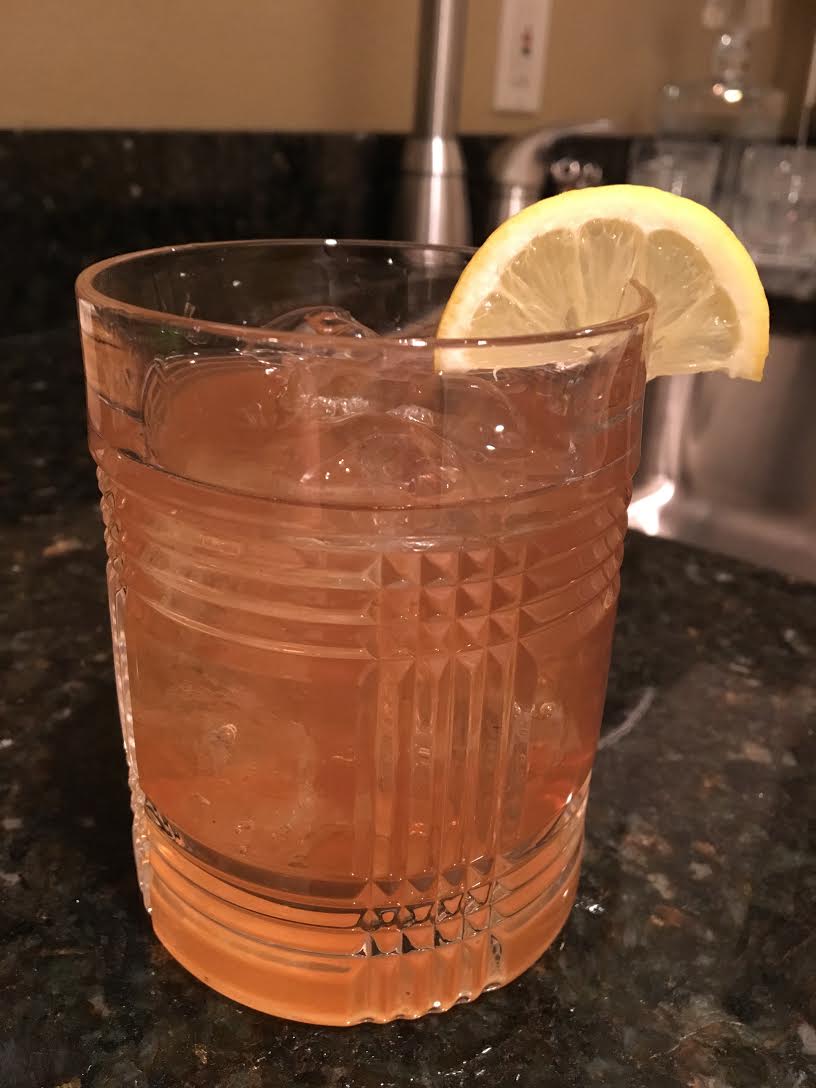 Finally, I present the refreshing Spiked Pomegranate Lemonade.  The pomegranate makes it healthy, right?
Spiked Pomegranate Lemonade
Ingredients:
1 ½ oz Ciroc Red Berry
1 oz lemonade
½ oz Pomegranate juice
½ oz lemoncello
½ oz simple syrup
In a cocktail shaker add the above ingredients with ice and shake.  Strain it into a serving glass filled with ice.  Garnish it with a lemon wedge.  This recipe above makes one serving and I suggest making a pitcher, as it is so good!
To make a pitcher:
1 ½ cup Ciroc Red Berry
1 cup Lemonade
½ cup Pomegranate juice
½ cup lemoncello
½ cup simple syrup
Combine in a pitcher and add crushed ice
So, there you are. Now put yourself in a time out and enjoy a lovely cocktail!
Tricia Schniederjan is a Fort Worth girl born and raised, Tricia is a runner, a scuba diver, a snow and water skier, a hiker, and a kayaker.  Her love of exploring has taken her on many adventures with her 5 children, which has led to her becoming an expert at traveling with children. She is a UT Austin graduate, an optimist, a peace keeper, and an enjoyer of life.