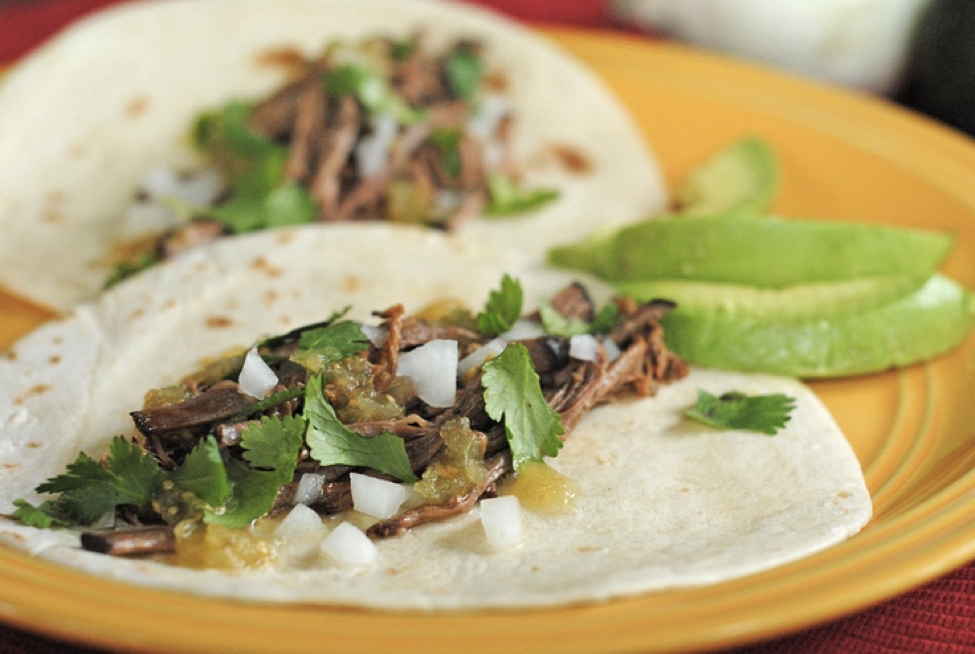 For some reason Tuesday nights are always the craziest night of the week for us. Its not that we are objectively busier than any other night with soccer practice, baths, and homework. Its just that on Tuesdays we are always running a little more behind than usual.
Armed with that knowledge I decided last week to get a head start on Tuesday night by preparing dinner ahead of time. I decided to do slow cooker something or other so that when we got home from soccer we could basically just sit down and eat. I'd been craving some yummy tacos so I looked up a few recipes and settled on these brisket tacos.
When we got home we warmed up some tortillas, shredded the meat, and were blown away. Not only were these the best homemade tacos we've made (all the kids asked for seconds) but they were so super simple. The best part though was that we had enough left over for another round of delicious, tangy tacos a couple days later.
INGREDIENTS
1 (4 pound) beef brisket
3 poblano peppers (or Hatch green chiles if in season)
1/4 cup water
1 Tbsp chili powder
2 tsp salt
2 tsp pepper
1 tsp onion powder
1 tsp garlic powder
1 tsp ground cumin
12 flour or corn tortillas
Chopped cilantro
Mexican cheese
Tomatillo salsa
Sour cream
Lime slices
INSTRUCTIONS
Mix salt, pepper, chili powder, onion powder, garlic powder and cumin in a small bowl.
Rub the spice mixture on the beef brisket. Make sure you completely cover the entire brisket with seasoning.
Place seasoned beef brisket in a large slow cooker. Add the 3 poblano peppers and water to the slow cooker.
Cook on low for 7-8 hours or until meat is tender and easily shreds with a fork.
Remove brisket from slow cooker and shred.
Heat tortillas then add some shredded meat to each tortilla. Top with Mexican cheese, cilantro, lime juice, tomatillo salsa and sour cream.