Spring is here. Summer is not too far away. If you're like me, you are dying to know what is IN, what is NOT, and how to look great and be in tune with the fashion world.
I love the changing of seasons!  Not only for the weather, but also for the clothes, amazing new colors, fun jewelry and, of course, shoes.  The beautiful thing about Texas, I guess, is how in one week you may get all of the 4 seasons, so my closet is organized by color and not season.  You may need a cream t-shirt or a sweater depending on the day, and that is not an exaggeration.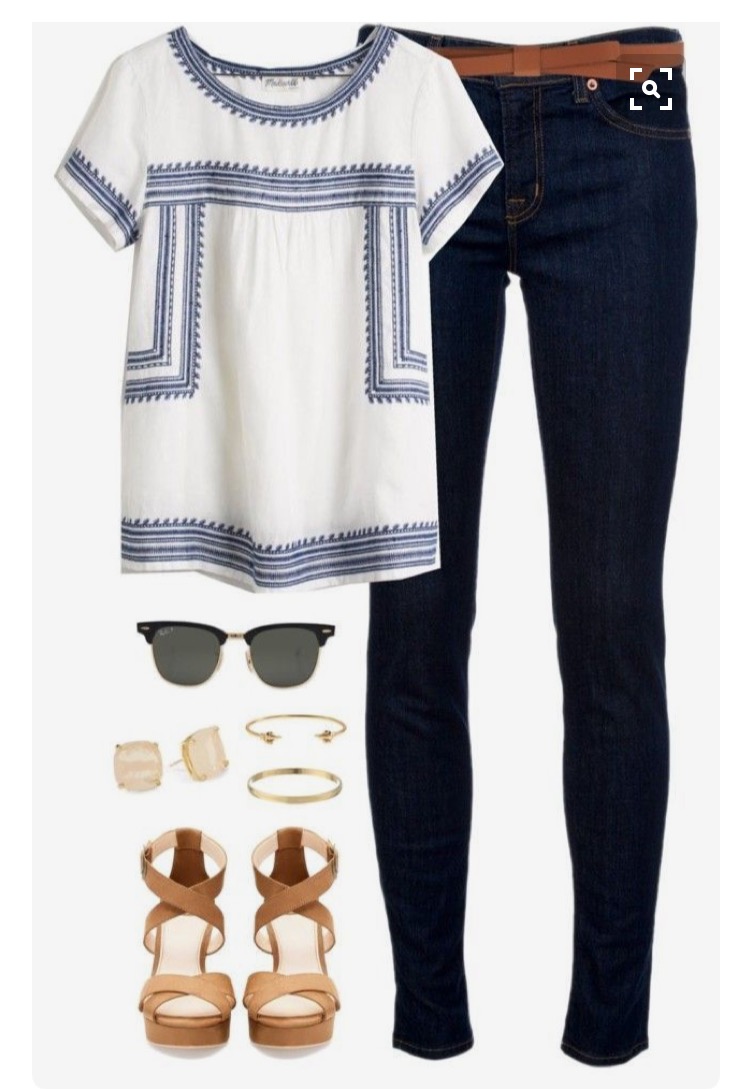 Some fun new trends I have noticed this season are bright vibrant colors and patterns, exotic prints, and the bright floral that is absolutely everywhere.  The fact that navy and white are back just warms my soul.  Graphic tees, ripped boyfriend jeans, and sneakers are a great casual look, while some prefer a strappy sandal and a shirtdress.  High-waisted denim is still in as is the skinny jean.  The wide leg linen pant is in and looks fabulous with a fitted top and strappy heels or wedge sandals for an evening out or a luncheon.  Of course, adding a piece or two of gold jewelry amps up any look.  Recently I bought an absolutely huge "diamond" necklace from Banana Republic.  Not only does this look great with a cocktail dress, but I have worn it with denim and a white button down, and it looks fabulous.  Thinking outside of the box is so key in the fashion world.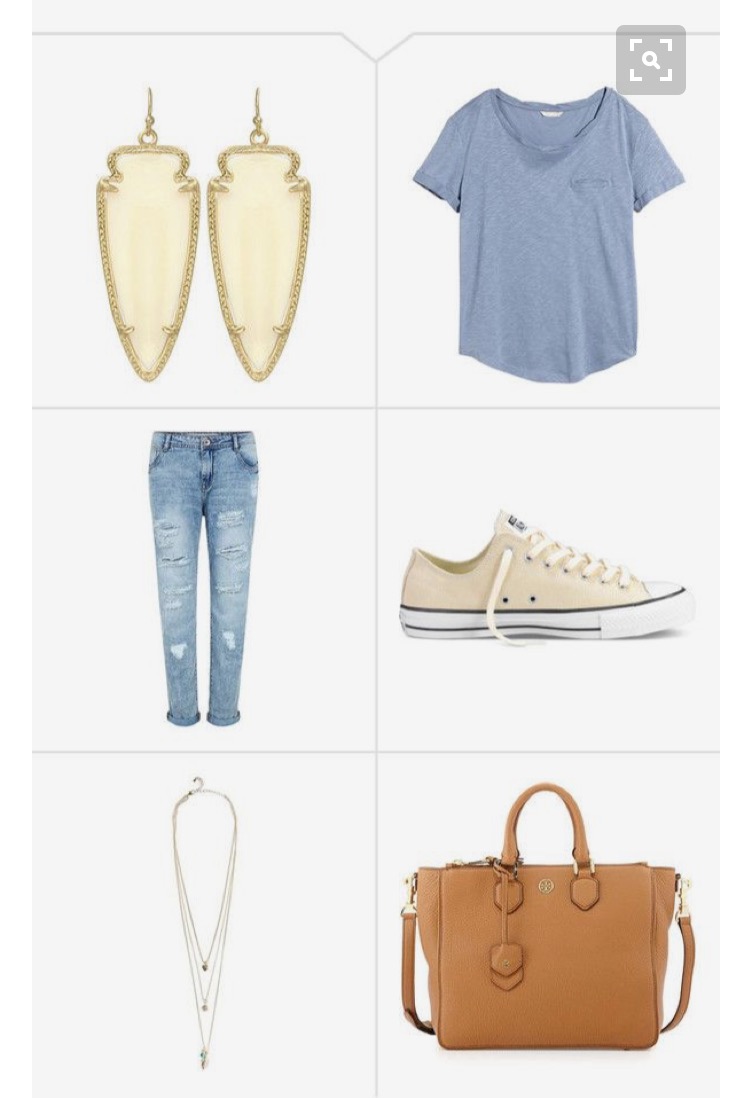 One of my favorite "go to" outfits right now is a pair of jeans, a button down or blouse in a solid color tucked in only in the front, a brown belt with a gold buckle, dangly fun earrings, maybe an assortment of bracelets, and some wedge sandals or colorful flats.  (I love a fun flat in a solid bright color – it adds pop to any outfit, and I've seen some adorable ones in a floral pattern.)  It's simple, most of us have the components in our closet, and it looks really great on.  In addition, it's comfortable and versatile!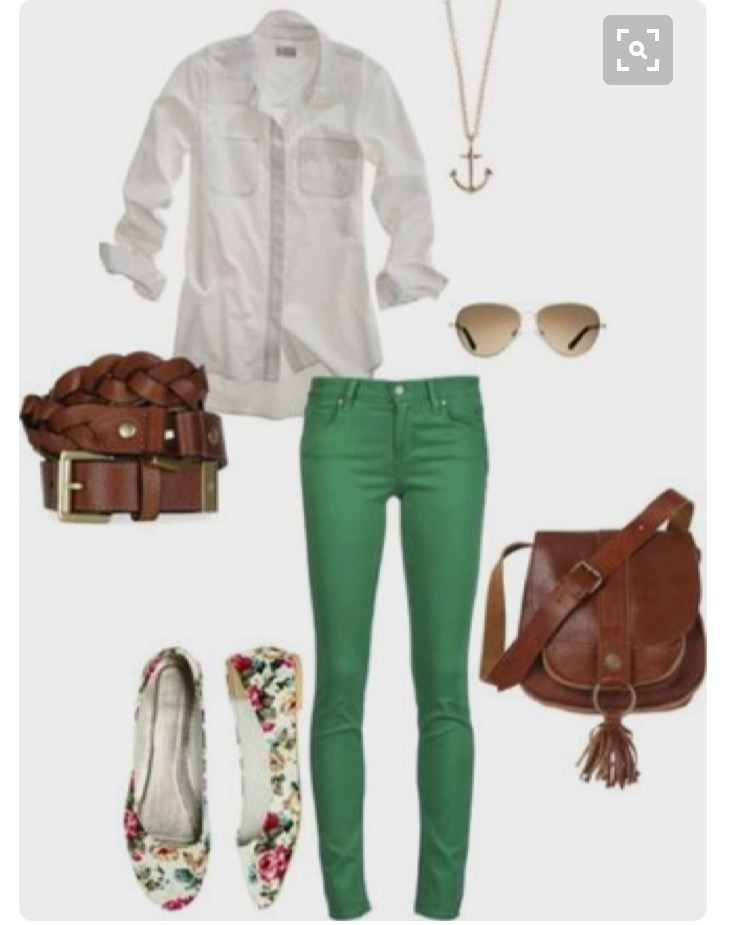 So many women and men I have met are extremely busy with life but know that they don't like what they have going on in their closet at home, OR they have no idea how to wear that they DO like that's hanging in their closet.  Take my mother-in-law – she can organize any room or closet or cabinet in your house, but take her clothes shopping, and she will second guess if it "looks right" all day long.  No, the stripe in the pants do not have to exactly match the color in the scarf.  Can you wear white in December?  It's okay.  We all have areas where we excel and areas where we need a little help.
That's where I come in…Or, at least, what I like to do comes in.
"Personal Styling by Amanda" started last October on a whim based on a handful of co-workers, a few customers, and a faithful friend saying I could do this.  I would basically stand in the fitting room at work and tell people "buy this dress, wear it with this necklace and this type of shoe, and go to Joe T's patio in this because it's that type of outfit."
My job is to help you feel and look amazing while also giving you the confidence in doing something your own way.  I don't come in and make everyone look like My Style.   I help you find Your Style.  That can be done with either clothes you already have but don't know how to use, or I can make a list of what someone needs and gone shopping for them.  And shopping is not limited to Banana Republic, I go all over. Some of my favorite places to shop for myself are local consignment and thrift stores as well as boutique shops like the amazing Pax and Parker that opened up last year. Do you just need a second opinion?  I have met customers at a store and shopped with them.  One of my favorite things to do is go through a client's closet and clean out what's out, so you can make room for what you like and will look good on you.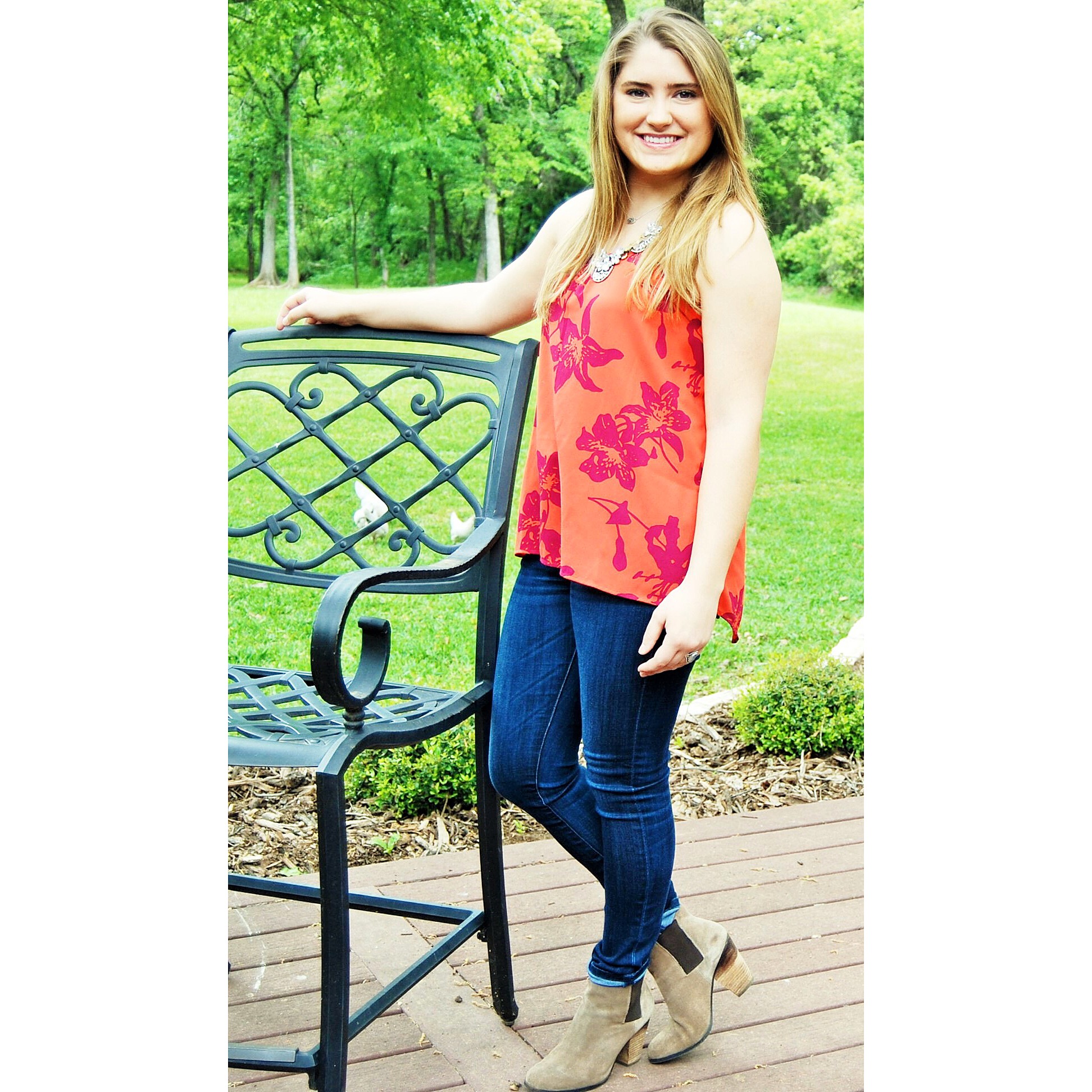 Being a stylist with Stella and Dot has also been a great add-on to my services.  Every outfit for a woman needs some jewelry!
So, if you live locally or are not too far away, and you want to know how to style what you have in your closet, or you want help shopping for jeans, dress shirts for your husband, and maybe the best frozen yogurt?  I'm your girl.
Helping men and women find fashion in Fort Worth since 2015… Personal Styling by Amanda.
Born in Houston, Amanda Easley moved to the Aledo area in her teens.  After she married her childhood sweetheart, Phil, she has been firmly planted in Fort Worth and has loved every minute.  As a busy mom to three children, you may find her pretty much anywhere in southwest Fort Worth…from the ULL baseball fields to the tennis courts at Ridglea to home doing endless laundry and working on the computer to working her part time job at Banana Republic in University Park Village.  A perfect day for her includes spending time playing and visiting with her kids and squeezing in some chips and guacamole.