Have you seen the rainbow at The Amon Carter Museum of American Art?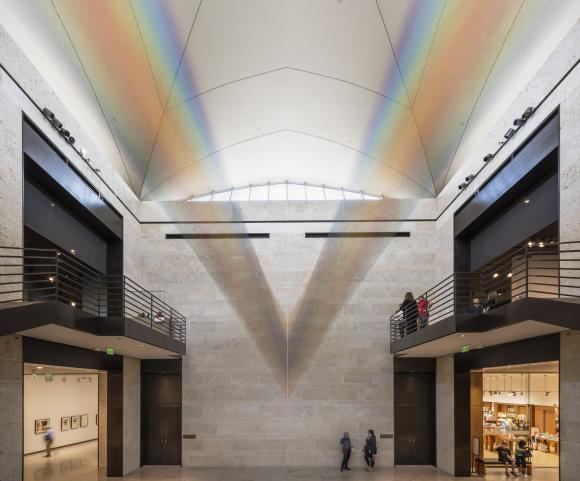 Artist Gabriel Dawe's "Plexus no. 34" is a technicolor vision with over 80 miles of multicolored thread scintillating in the atrium of the museum. The installation is perfect for adults in need of creative inspiration or for kids in need of a visual experience more mesmerizing than the iPad screen.
While we're on the subject of creativity and kids, consider taking your little Russells and Remingtons to one of the Amon Carter's events for kids:
Twice a year, the museum holds this workshop for families with children aged 7 – 12 years old. Parents are encouraged to come and look at, discuss, and then create art with their children. The next workshop happens October 22nd, from 10:30 am – 12:30 pm.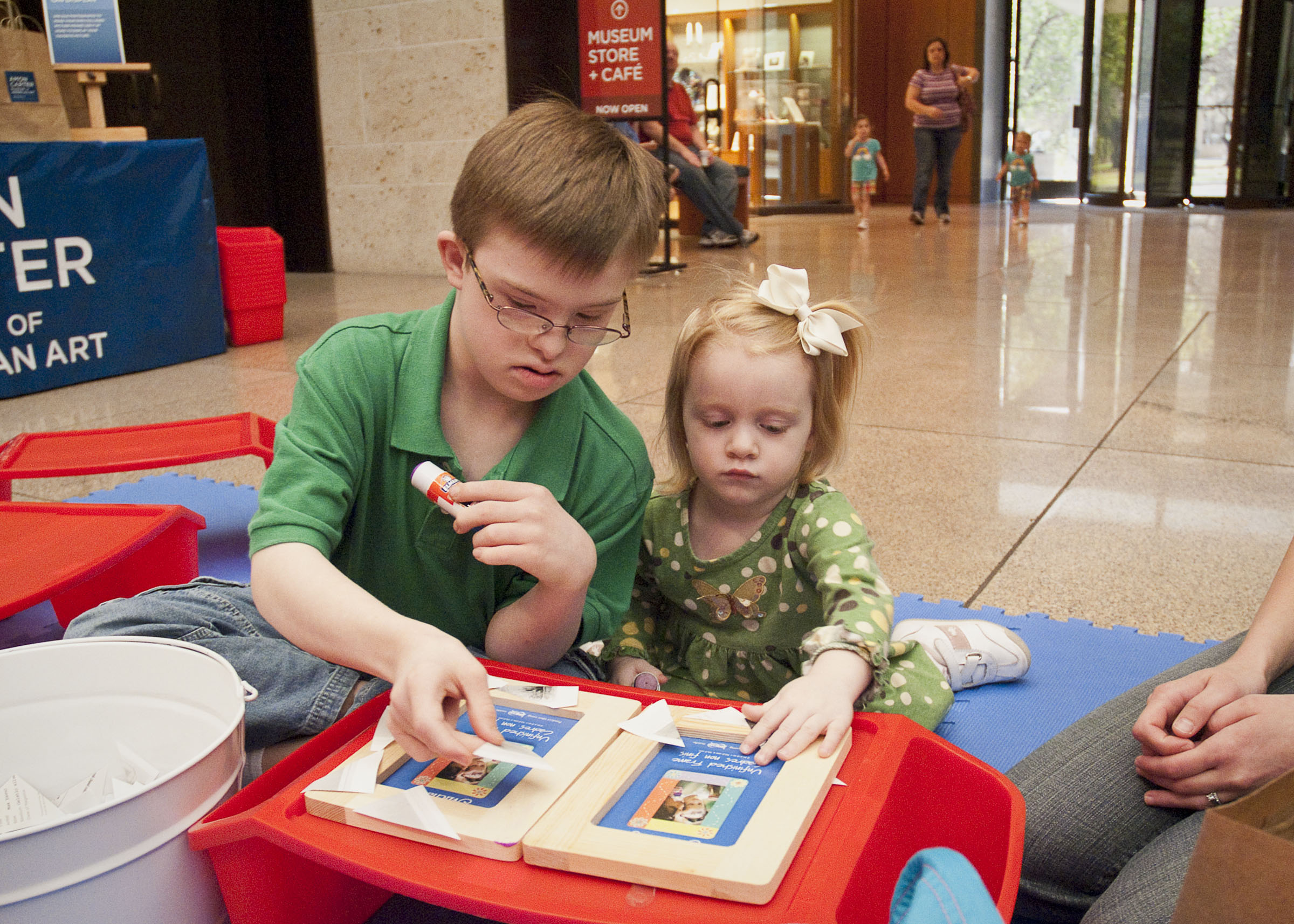 For children diagnosed with an autism spectrum disorder, "Sensory Saturdays" take kids and their families on a journey through the more sensory pieces on display in the galleries. At some point during the program, everyone is invited to enjoy the more tactile side of artistic creation by making a fun craft. New themes are created for each program. Children between the ages of 5 and 12 are welcome to partake in the fun.
The museum also reaches out to parents with infants through "Itty-Bitty Art," beginning on select Saturday mornings in 2017. The program hosts infant-development specialists who work in collaboration with museum coordinators to demonstrate age-appropriate activities for babes under the age of 11 months. All activities connect to works in the collection, so this one will be a real treat for parents needing artistic-intellectual stimulation.
If you have a membership at The Amon Carter, then you can RSVP for the most wonderful program of the year. Every December, "Cookies with Santa" draws a large crowd of children, grandchildren, nieces, and nephews of members. Santa will bring the cookies. Mrs. Claus will read 'Twas the Night Before Christmas. Stay for the holiday cheer and free activities that follow.
Family Fun Week
Typically, the museum hosts a spring break program that lasts for four days in March. The details for the 2017 week haven't been announced, but you can count on there being snacks, activities, playful themes, and lots of smiling.
You don't need a kid-friendly event to visit The Amon Carter. Visit the museum during open hours Tuesday through Sunday, and pick up an adventure kit at the Information Desk. You'll receive a bag that helps kids interact with at least four artworks in the collection, and you'll probably find more to do along the way.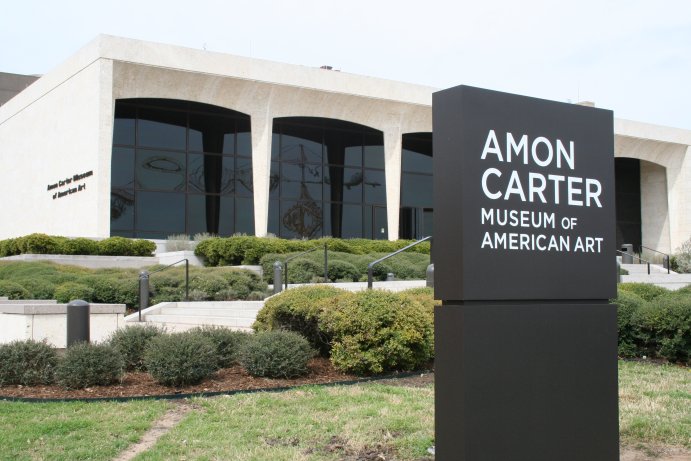 To RSVP to most of these events, call 817.989.5030 or email visitors@cartermuseum.org. To RSVP for the member-only event, email kathleen.butz@cartermuseum.org. Not a member? Consider joining. Starting at only $65 a year, an associate membership grants you access to the dozens of fun events each year. For more info, click here.
Jackie Hoermann-Elliott is the Assistant Director of TCU's New Media Writing Studio, where she teaches digital composing to Horned Frogs needing to create videos, infographics, blogs, and much more. She wrote for newspapers and magazines around the Midwest before settling down in the Lonestar state. Since she moved here in 2013, she's written for The Fort Worth Star-Telegram, Indulge, K Magazine, The Dallas Morning News, and GuideLive. Currently, she writes for those fun guys running The Fort Worth Weekly and the dynamic team of moms and dads at Tanglewood Moms.
When she's not writing, she's procrasti-cleaning to avoid her dissertation or reading up on new trends in health and psychology research. For fun, she cheers on her husband, Mansfield ISD football coach Buck Elliot, she studies yoga at Yogali off E. Lancaster, or practices poses with her amazing bonus daughter, "E."