We would like to welcome Brad Nowlin to the TanglewoodMoms.com family!
Joan and her husband entered my office looking for help. Joan was upset with her husband of 25 years for missing their family vacation in the Bahamas. He had gone to visit his kids from his first marriage, or so he said.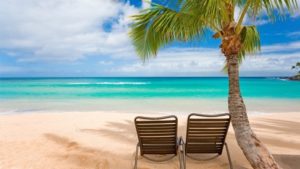 He insisted in our individual session he was not having an affair. Both he and Joan were willing to work on their marriage. I believed him, because I try to see the best in people. Yet, because of my experience with marriage and family counseling, I did not put absolute stock in his story.
Joan had knowledge of her husband's travels through a shared financial account. It showed his story was not adding up. He'd claim he was in a city for business, but she could see him spending their money in another.
Eventually, he said therapy wasn't working and that he wanted a divorce. He clearly had someone else in his life. In fact, he was having an affair with a woman in her twenties. Joan also found out her husband had proposed to her and had taken her on many vacations.
Joan was devastated. She and her husband were in their late forties and had a teenage daughter. Joan felt she was discarded for a younger model even though she wanted to work to save the marriage.
She felt guilty about how their marriage began. He was married to another woman when he and Joan began dating. It had always bothered her. It stung to realize she was being replaced just like she had replaced his first wife.
She was being replaced just like she had replaced his first wife.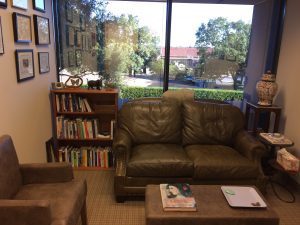 Our therapy sessions untapped tears as she processed the enormity of her loss. At times, we would make it to the end of our 50-minute session and she'd break down saying, "I wanted to make it through without crying."
She worried about her daughter's well-being how the new woman would affect her life. I worked with her daughter and ex-husband to facilitate healthy communication. This gave Joan the reassurance she needed to begin healing.
I listened and gave her a safe place to vent about the betrayal she suffered. In turn, I made sense of the guilt and fear she felt. At the time, she was also dealing with aging parents. Her mother had dementia and it added to her stress.
I praised her courage, especially at her daughter's birthday party where she met her ex-husband's wife.
Passionate sports fans, we bonded over college sports. She enjoyed it when her team beat mine. She knew my praise for her progress was genuine. I helped her draw upon her faith and get closer to God. Her friends at work and in the community rallied around her. Sessions became filled with more laughter and less tears; more optimism and less fear.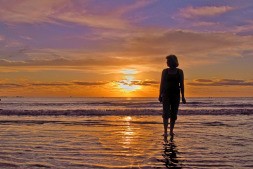 With my encouragement, she began dating again and found a solid boyfriend in short order. We worked together almost weekly for several years. We had chemistry; she felt my unconditional positive regard for her and her family, and I challenged her thinking and encouraged her to live in a manner more congruent with her values.
The family would remark on what "Mr. Brad" said. Therapy certainly helped Joan. I also benefitted from walking with her in her journey. Seeing her rebuild her life and overcome grief gave me hope that we can always overcome hardship.
Now if only her football team would stop beating mine….
Disclaimer: The stories and names shared have been modified to protect the clients' privacy.