Tarrant County is home to well over 7,000 registered nonprofit organizations, according to a report from the Center for Nonprofit Management. And Fort Worth is the hub for many of these groups, which are dedicated to making the world a better place — starting at the local level.
But with so many organizations out there doing good, it's hard to narrow it down to just one when you're ready to give back.
Enter the TWM's Give and Get Happy Picks for Christmas 2016. Here, we've done the heavy lifting for you — curating a list of three highly respected groups perfect for family volunteer work or planned annual giving this holiday season.
PROJECT 44
Run by Ben and Margret Fields, Project 44 is a faith-based nonprofit focusing on three main areas: A car ministry, a counseling service, and a farm in Granbury. (That's an organic three-acre farm complete with a dreamy tree house, wild peacocks, and a farmhouse available for rental — say par-tay.) Produce grown on the farm is given away to local food banks and families in need. This holistic approach to service and life is what makes Project 44 one of our favorites.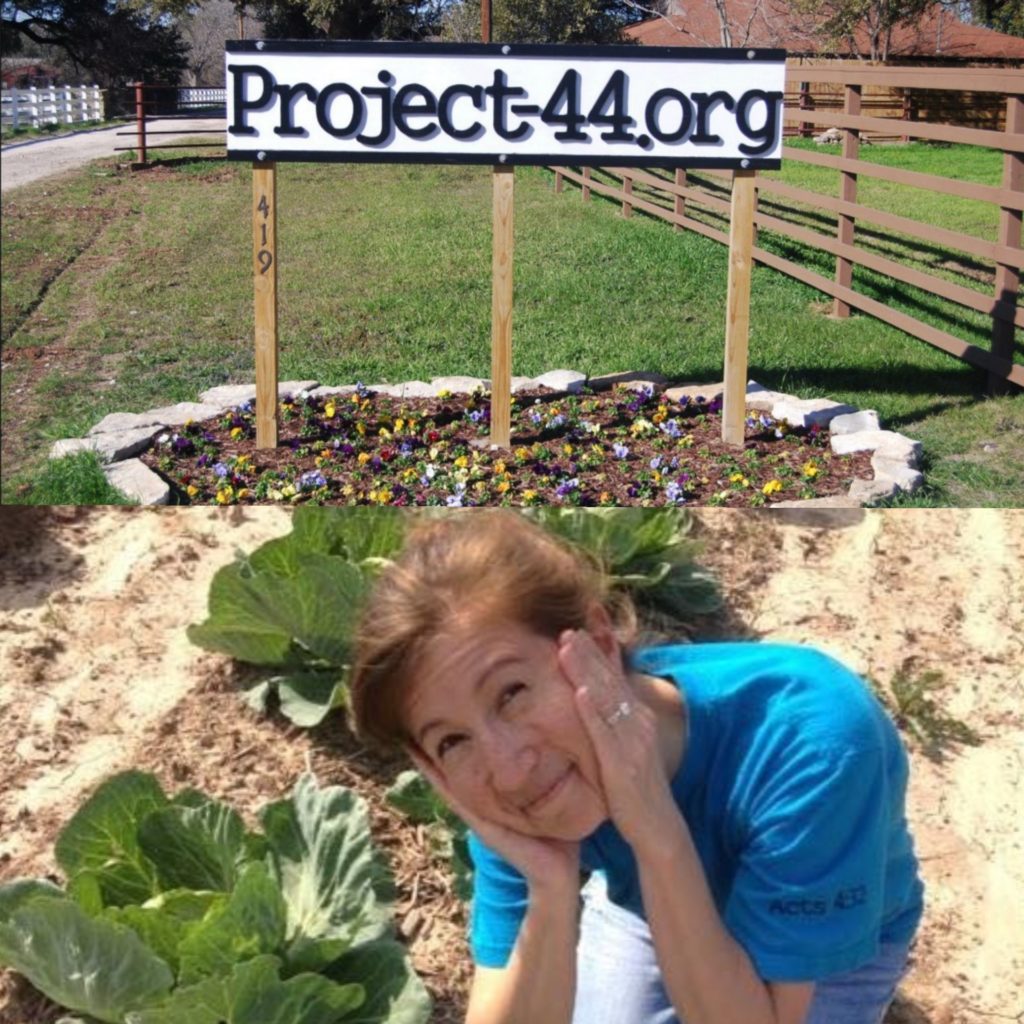 How to give and get happy:
Become a part of the Farm-to-Family Program. A $30 donation feeds a local family with fresh produce for a week.
Attend the Winterfest Bonfire, this Saturday, Dec. 17, from 10 a.m. to 2 p.m. at the farm in Granbury [419 Cherokee Lake Ct, 76049]. And stock up on hostess gifts, stocking stuffers, and fresh food for the holidays.
Donate a car to get that year-end tax deduction and change somebody's life forever in your community. Project 44 will fix your old car and give it away to a qualified candidate. To date, the Project 44 car ministry has provided over 300 people with the gift of transportation and the power to improve their lives.
To become a part of the Farm-to-Family program, visit the website. And to donate a car — and change a life — email fortyfourproject@gmail.com.
RIVERTREE ACADEMY
Now in its second year of operation, this primary school located in the southwest Fort Worth neighborhood of Como is improving kids' lives through faith-based instruction, world-class teachers, and a passion for taking the time to teach more than just academics.
The median household income in Como is about $20,000 a year, and crime in the area is high.
"Kids here have very few people they can count on — people who are really going to help them get stuff done," said Terrence Butler, executive director. "The kids in Como are just as capable and just as smart," said Dr. Randy Brown, founder and board chairman. "The system they've been put in has blocked their success."
Unblocking that success means making top-notch education available for families living in Como through a private school model that's funded primarily through donations instead of tuition.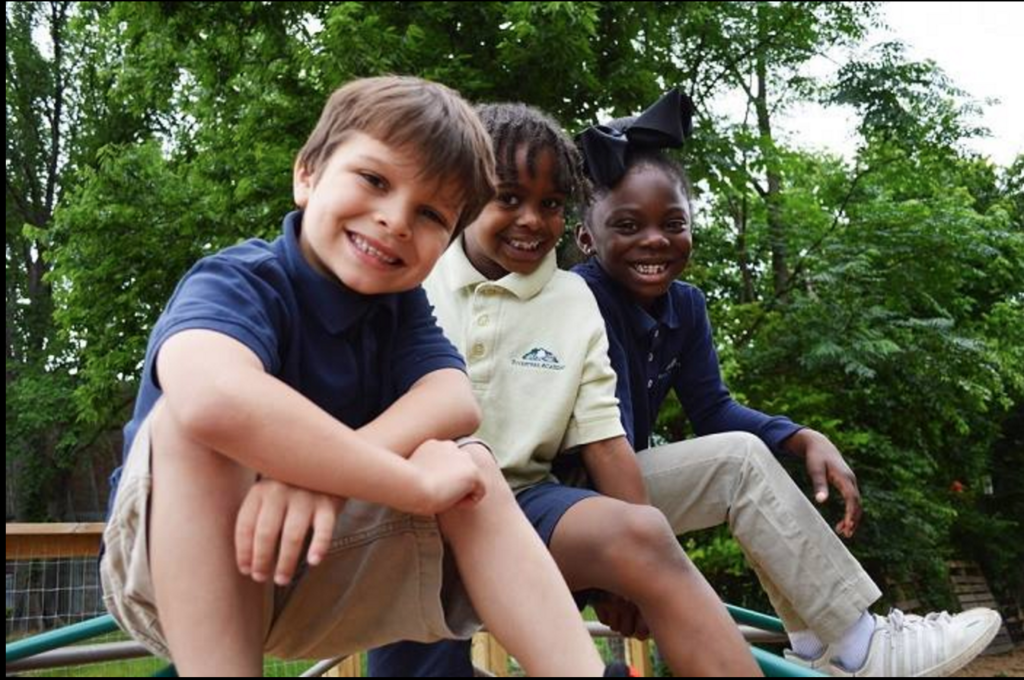 How to give and get happy:
Become a volunteer in Rivertree's Scholars Club, which is an afterschool tutoring program designed to give students the confidence and skills they need in math, reading, and writing.ponsor a student's education for a year at Rivertree for $10,000 (or half a year for $5,000) and change the trajectory of a child's life forever.
Learn more or sign up today by contacting Michelle Norris at 817-420-9310 or michelle@rivertreeacademy.org. And visit the website to see pictures of the kids in action.
BIG BROTHERS BIG SISTERS OF GREATER TARRANT COUNTY
Serving over 750 kids ages 8 to 15 locally, this organization focuses on finding mentors or "bigs" to match with at risk youth in Tarrant County.
"These kids are dying to have somebody to look up to and talk to," said Shelby McCarty, the chapter's director of development. "People always say 'my little changed my life so much.' He taught me to let go and be a kid again."
At Big Brothers Big Sisters, giving and getting are one in the same. But being perfect isn't part of the job requirement, explains McCarty. She says the organization is looking for volunteers that these kids can count on.
With 600 "littles" on the waiting list, this nonprofit is eager for new volunteers to fill the hearts and minds of Fort Worth's next generation of leaders.
"There aren't many nonprofits in Fort Worth that can give you this one-on-one life-changing relationship with a child," said McCarty. "You can see it — it changes you."
How to give and get happy:
Learn how to become a "big" volunteer today by emailing Shelby McCarty at smccarty@bbbstx.org or visiting the website.
Get social and share the story at com/bbbstx @bigstxyoutube.com/bbbstx.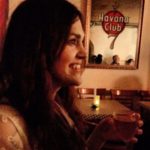 For more than a decade, Sarah Angle has worked as a Texas-based writer. She began her career as a daily newspaper reporter and photographer, and now splits her time between journalism and marketing communications. Since starting her own freelance writing business, Sarah has worked for brands such as: Frito-Lay, RadioShack, Dairy Queen, Honda, Sid Richardson Art Museum, Samsung, and Pizza Inn. As a journalist, her work has been published in the Washington Post, Boys' Life magazine, Texas Observer, Fort Worth Weekly, The Dallas Morning News, and 360 West magazine. In 2014, she won first place from the Association of Alternative Newsmedia for her feature story "From the Land of the Lost." The following year, she earned a fellowship from the Investigative Reporters and Editors organization and became a board member for the Society of Professional Journalists, Forth Worth chapter. Currently, she teaches in the School of Strategic Communication at TCU. Sarah lives in Fort Worth with her darling daughter and a house full of books and mid-century modern décor.