This article originally appeared in the November/December 2017 issue of Madeworthy magazine.
Chris Devero, 44, looks like a Fort Worth hipster. He's wearing a Yeti t-shirt, dark jeans, thick black-rimmed frames, and a series of funky bracelets on his wrist. He doesn't look like he has brain cancer.
Eight years ago, Chris got married. That same year, doctors found a small cancerous brain tumor growing near the top of his head called an astrocytoma.
But it wasn't the end of this Texas Christian University alum's life; rather, it was a new way to live.
After his doctors performed surgery, he started a low-grade chemotherapy treatment that required him to just take a pill. That was the first year. Then, his life really started to change.
"Literally, on the way home from the hospital, we bought a juicer," says Chris. "I've been juicing since day one." Chris and his wife Katy went vegan and incorporated cooking and exercise into their lives in a big way; they went to Mexico for three weeks to participate in a detox program. They read and learned about how the food we eat and the daily stress in our lives impact our bodies and minds.
Chris says there's no real way to know why people get brain cancer, or any other kind of cancer, but studies show that diet plays a role. In the United States, over 1.6 million people were diagnosed with cancer in 2016, according to the National Cancer Institute. By 2030, it is predicted that worldwide cancer cases will increase by 50 percent and cancer deaths will go up by 60 percent. Brain cancer diagnoses are much fewer than those of other cancers, affecting just 700,000 people in the United States.
"For me, it's different," says Chris. "I have brain cancer. But what I suggest to other people is to get off fast food. Eat more vegetables and cut out as much meat and dairy as you can." If you can do that, he says, then you can try going deeper and doing more to protect your body at the dietary level.
However, food is just one part of the cancer puzzle. Another culprit is stress. Chris says that stress is a big precursor to cancer. Many times, people get diagnosed with cancer after an extremely stressful event in their life: divorce, job loss, or the death of a loved one, to name a few. Learning to manage the stress of life and prioritize what's really important seems to be key in staying healthy.
Today, competitive racing is part of the way Chris manages his stress, and it's also the way he's working to raise money to fight pediatric brain cancer. Since his diagnosis, he's competed in over a dozen races and raised money to fight the disease and support its continued research.
The next big race is the World Marathon Challenge in January — it's seven marathons, on seven continents, over the course of seven days. Racers are tasked with running 26 miles on each continent, starting in Antarctica and ending in North America in Miami, Florida. They'll have to take a charter plane to make it to all the sites during the very tight and extremely tiring seven-day time frame.
"I'm blessed with being in some of the best shape of my life," says Chris, "even with a brain cancer that's still active."
He believes that there's life — a big beautiful life — beyond his cancer diagnosis. There are ways to live with cancer without getting consumed by fear.
"I've learned how to have more gratitude and love in my life. And those are things that really carry me through. I've had some of my best years since I've had cancer. And I've created stronger bonds with family, especially my wife."
For Chris, helping others is something that's woven into his daily life. "Once you start trying to give back, there's a giant healing process that happens in your body. It truly happens."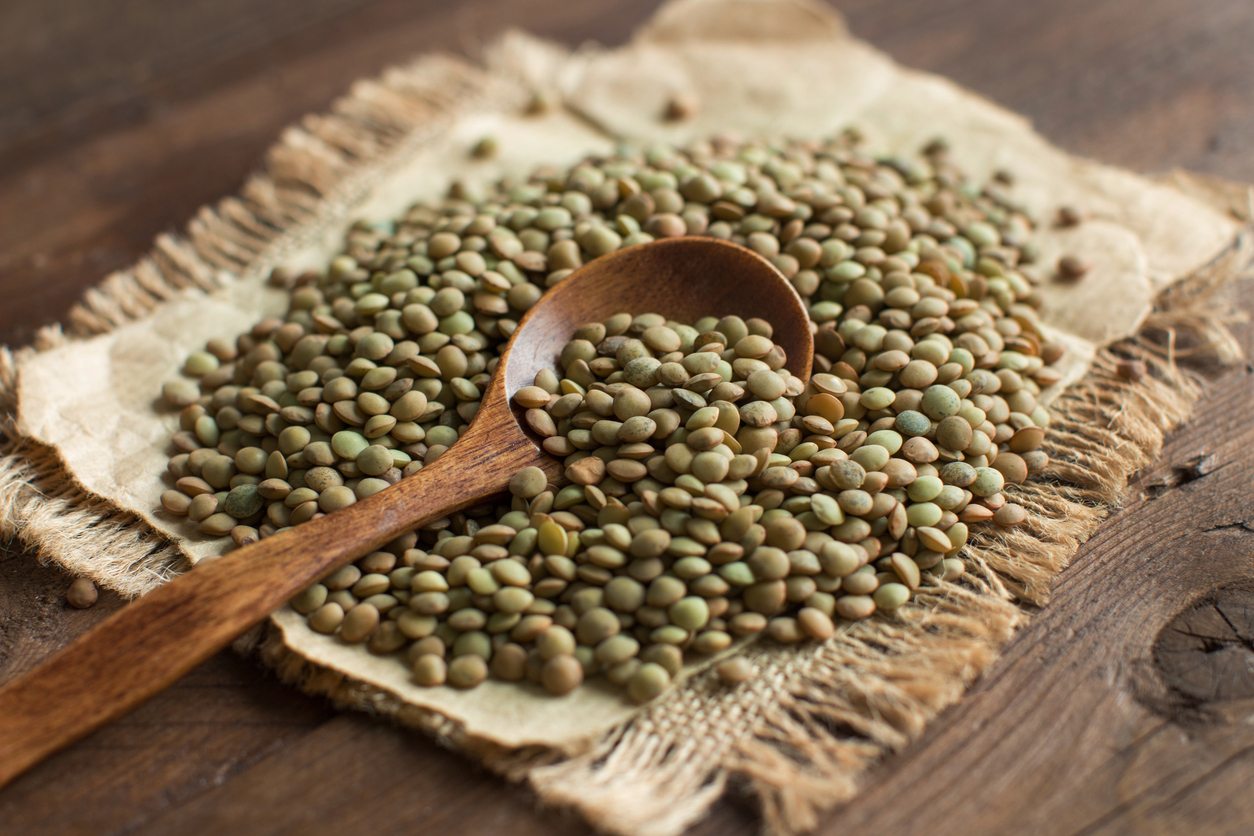 Simple Vegan Stuffing
Ingredients:
• 1 large loaf whole-grain bread or 2 small baguettes, cubed & set out to dry overnight (9 cups loosely packed)
• 3/4 cup uncooked green lentils
• 3 Tbsp. olive oil or vegan butter (Chris uses a mix of both)
• 1/2 cup white onions, diced
• 3/4 cup celery, diced
• Salt and pepper
• 3 to 3 1/2 cups vegetable broth (plus more for cooking lentils)
• 1 Flax egg (1 Tbsp. flaxseed meal + 2 1/2 Tbsp. water)
• 3/4 teaspoon dried sage, or 1 1/4 teaspoon fresh sage, chopped
Instructions:
1. The night before, cube your bread and set it in a large bowl to dry out; you want it to be the texture of day old bread: noticeably dry but not rock hard.
2. The day of, if you haven't already cooked your lentils, do so now by thoroughly rinsing 3/4 cup lentils in cold water then adding to a small saucepan with 1 1/2 cups veggie broth or water. Cook over medium-high heat until a low boil is achieved, and then lower to a simmer and continue cooking uncovered for 20 – 30 minutes. Set aside.
3. Preheat oven to 350° F (176° C) and line a 9×13 pan (or comparable sized dish) with foil or spray with nonstick spray. Also prepare flax egg and set aside.
4. Sauté onion and celery in the olive oil or vegan butter and season with a bit of salt and pepper. Cook until fragrant and translucent (about 5 minutes). Set aside.
5. To the bowl of bread, pour some of the broth then add the remaining ingredients (sage, cooked veggies, flax egg, and lentils) and mix with a wooden spoon. The key is to make sure it is about the consistency of a meatloaf. If it's too dry, add more broth and mix again. If it's gotten too wet, add more bread.
6. Transfer to the prepared pan and cover with foil. Bake for 45 minutes. Then remove the top layer of foil so the top can brown. Increase heat to 400° F (204° C) and bake for another 10 to 15 minutes or until the top is well browned and crisp.
7. Remove from oven and let cool slightly before serving. Leftovers reheat well in the microwave or oven, though this is best when fresh.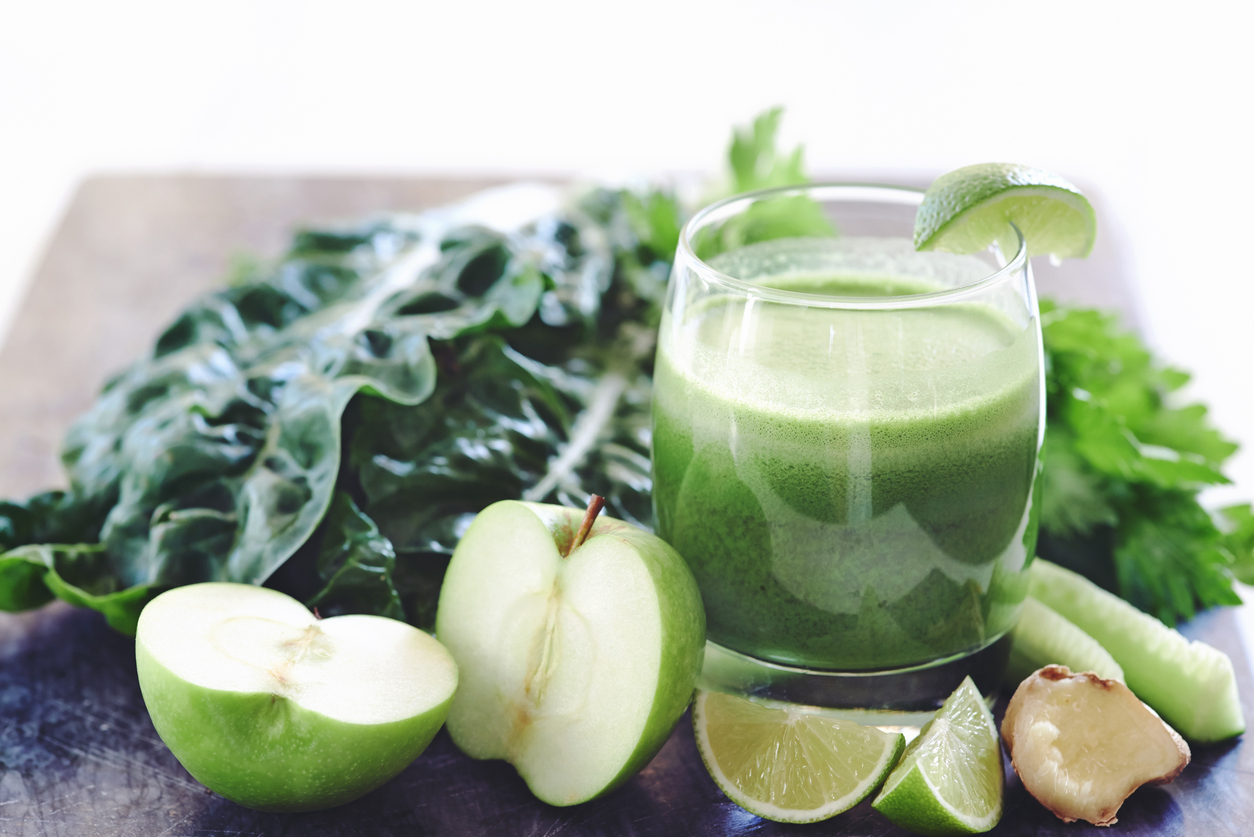 Green Salad Morning Juice
Ingredients:
• 1 green apple, cored
• 3 stalks kale (or 2 handfuls spinach)
• 3 stalks celery
• 1/2 English cucumber
• 1 lemon, rind removed
• 1/2-inch piece ginger root
• Pinch of sea salt
Instructions:
Run all ingredients through juicer.
Drink right away!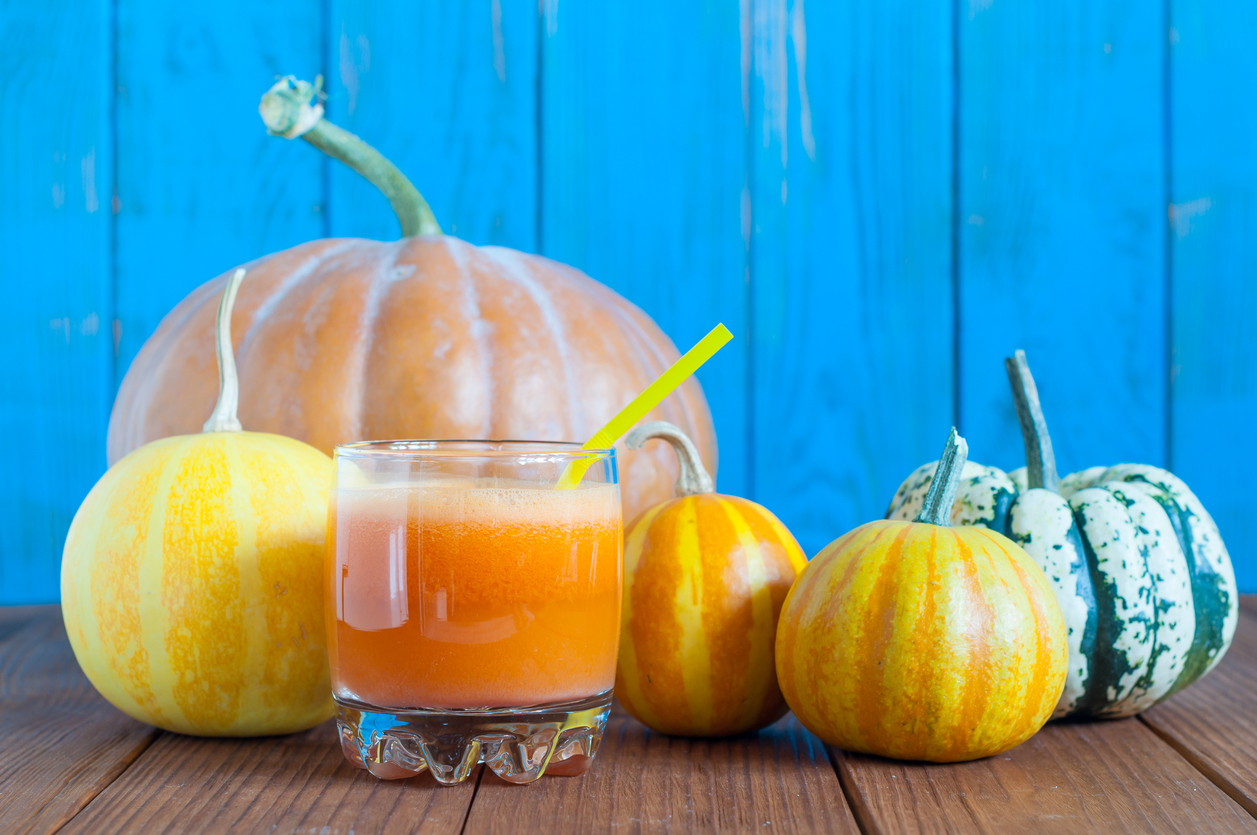 Fall Harvest Juice
Ingredients:
• 1 cup pumpkin flesh, peeled and seeded
• 2 carrots, scrubbed
• 1 green apple, cored
• 1 mandarin orange peeled
• 1/2 lemon, rind removed
• 1/8 teaspoon ground cinnamon, plus more to taste
• Ice
Instructions:
Run all ingredients through juicer
Drink with ice immediately!
It is with heavy hearts that we report that Chris Devero on November 13, 2018, with his beautiful wife Katy by his side.