This article originally appeared in the November/December issue of Madeworthy magazine.
I am beyond thrilled to introduce my favorite picks for this holiday season. I hope it can serve as a shopping guide for you and those on your list. It's almost 100% "local," as Fort Worth has so many gems that you never have to leave the city to find that special someone something that she can't live without!
For the Chic Lady
I think anyone who has opened a magazine or combed through a fashion blogger's Instagram is very aware that fabrics such as velvet and brocade are here in a major way. The beauty of velvet is that it's truly timeless – maybe not always "trend on," but always right on, especially as it gets cooler. It screams of fall and pumpkin spice lattes, no? With this in mind, my first pick is for the chic lady in your life. She likely buys herself the latest and greatest, so why not surprise her with your fashionable knowledge? Also, it's a bootie, which is THE fall/winter shoe of choice that is here to stay. I've lined up two great options for you. One is from the high end, red soled, iconic house of Christian Louboutin. This is an investment piece and is something she will pull out year over year. The other, Sam Edelman, is equally beautiful, but also provides wiggle room in the budget for the other must-haves on this list.
For the Passionista
Carly Burson, founder and CEO of Tribe Alive, is a former coworker and longtime friend and Fort Worth resident. When she first approached me about the idea of beautifully designed products, created by providing female artisans an income in otherwise impoverished communities, I was so excited. I knew if anyone could bring this passion project to life, it was Carly. As we enter an era with an increasing awareness of the importance of the role women play in our communities, I find it increasingly important to support companies who do the same. This pick is for the woman in your life who values giving back over receiving. All of Tribe Alive's products are on my favorites list, but the Maya Brocade Weekender bag and beautiful Continuum cuff are truly unique. They will serve as a constant reminder, every time she jaunts off on a special trip or gets dressed for a memorable occasion, that she is supporting a woman somewhere around the world, helping create a better life for her, her family, and her community. It is truly the gift that keeps on giving. I also highly recommend following the Tribe Alive Instagram account. Breathtaking!
For the Edited Classic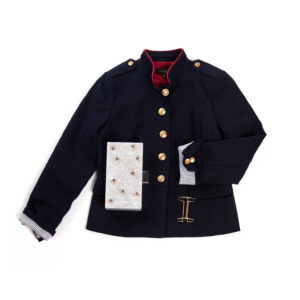 This Talbots coat (disclaimer: I work for the company!) is a must-have this season, not only because the military trend is very much alive, but also because she will keep it in her closet for decades. Between the classic gold buttons, gorgeous cut and red piping detail, it is truly a stunner. My daughter has already claimed it as hers at nine years old, and with Talbots' quality and classic design, it will stay with her for a long time. For the lady in your life with discerning taste, who is never phased by trends or each new season's whims, this piece is a win-win. The turquoise beaded corsage sweater can be dressed up for holiday parties or dressed down for a Saturday brunch. Furthermore, Talbots' offers an amazing concierge service: if our local store does not have your size in stock, they will do everything in their power to find it.
For the Trendsetter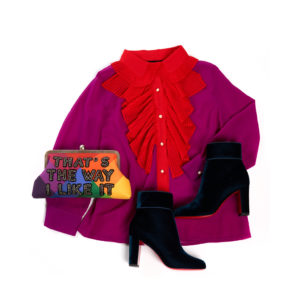 I recall special occasions by what I was wearing. It is the way my brain forms memories, and likely why I have worked in the retail industry my entire career! Over the last several years, I can mark most of memories with a beautiful dress or top I found from Beehive. What I love about this boutique is their eye for trends (sometimes even before they occur!) and their incredibly curated collection each season. From Gucci's whimsical cherry collection, to the Saint Laurent Lou Lou sunglasses (a la Giovanna Battaglia), to the feminine blooms from Dolce and Gabbana, Beehive captures the spirit of many of these trends without attempting to replicate them. For those of us with competing priorities to our fashion budget each season, I love that I can pop in and find new things every month, always with friendly price points. My picks from their current collection had me at ruffles and bright colors. I am always in search of a statement blouse, and how perfect is this one to pair with high waist denim and heels this season? Or this yummy flair sleeve sweater and Lucite bee clutch? If you are like me and do not always have time to pop in as they rotate through collections, their manager, Chelsea, is amazing. I follow their Instagram account and send direct messages of my "wants" to her. If she does not have it, she finds it at one of their other locations or online – truly Fort Worthy service!
Esther Penn is another wonderful gem in Fort Worth with remarkable service and a well-stocked collection of the latest trends. From a night out with your girls, the ballet or even a trip to Coachella, they have you covered. I'm currently in love with all their ruffles and color because everyone needs a little (or a lot) of color in their wardrobe. This ruffled, off-the-shoulder, leather-like top is fabulous and can be paired with so many things. From distressed denim to a feminine skirt, throw on these bright earrings and a great bootie or heel. They also boast Fort Worth charm in every interaction, as well as an Instagram account to highlight their latest wares. Definitely a shop to add to your monthly "errand" list.
For the Accessorized Gal
Byrd + Bleecker is that wonderful boutique where, once inside, you can completely lose yourself. There are far too many pretties to name just a few favorites. For the paper lover, you must see the classic stationery, as well as some not-so-classic finds. The eclectic mix of items is what makes this store so interesting. My picks from this shop with a non-conformist flare are this darling Sarah's bag and statement necklace. For the gal who loves her accessories to be conversation starters, you can check her off your list!
Edie Parker is known for her accessories, specifically her handbags, which can be personalized. For the gal in your life with Fort Worth pride and a fondness for Cowtown, she will absolutely love the charm of her Cowtown clutch, found at Neiman Marcus at The Shops at Clearfork. It can absolutely be dressed up or down and will provide years of joy, as it is absolutely heirloom quality.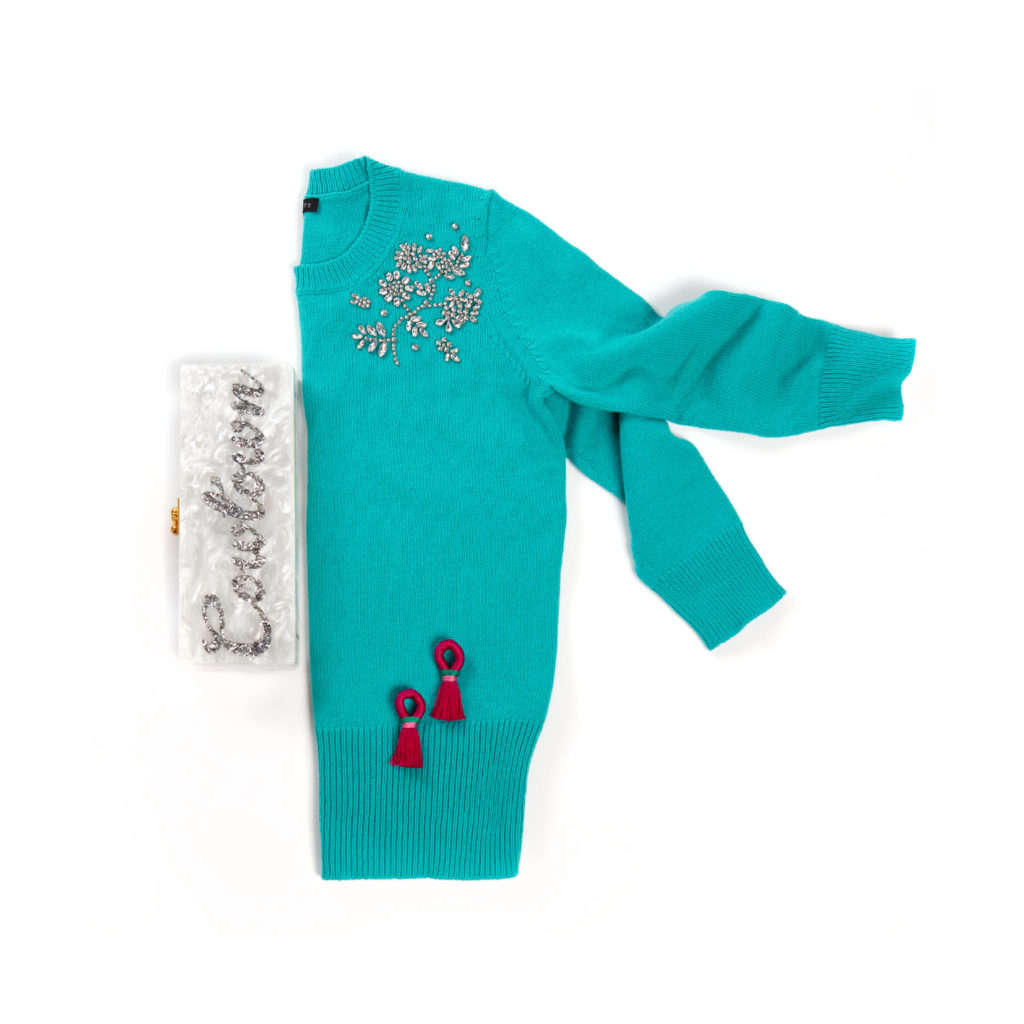 While these items on my list are wonderful gifts, I would be remiss if I did not mention other gifting ideas specific to Fort Worth, for the woman in your life who values the experiential over the material.
For the Travelista TCU offers some of the most incredible extended education trips, which pair travel with enrichment. You can call the Extended Education department and receive their beautiful brochure. I promise it will spark the wanderlust in you.
For the Sports Lover TCU, and not just football! From season tickets for men's and women's basketball, soccer, and so much more, our hometown school has big town offerings.
For the Art Aficionado Museum memberships come with so many perks, from dining to gala openings of new exhibits and collections, to first dibs on movie tickets.
For the Theater Lover Bass Hall, Casa Manana, and Amphibian Stage Productions showcase some of the most renowned traveling theater productions, as well as local acts we have the privilege to support through memberships and ticket sales.
For the Dance Enthusiast The Texas Ballet Theater puts on numerous professional ballets each year at Bass Hall, including a gorgeous rendition of The Nutcracker every holiday season.
Happy Holidays!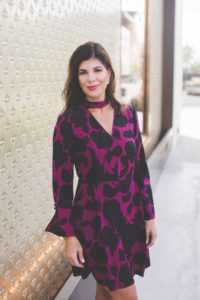 Nicole Shaffer is a district manager at Talbots and the proud mother of two elementary school-aged children. She writes about fashion for Madeworthy.
Photography by Beth McElhannon and Jeffrey Wooten