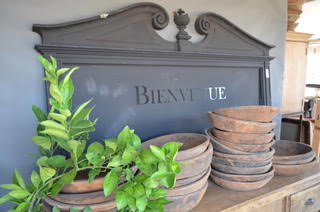 Cassandra Hughes designs the spaces of life — those bedrooms, bathrooms, and boardrooms where we spend so many of our days and create the lasting relationships that matter.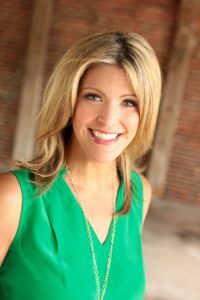 This week, the veteran designer and home decorator is heading to Round Top, which is one of the best antiques shows — and treasure hunts — in the nation. And of course, it's located in our favorite Lone Star state, about 200 miles away from The Fort. The show includes antique vendors from all over the world and is spread out over 15 miles of Texas countryside.
Tanglewood Moms sat down with the designer before she headed off to the big show to gets tips on how to use vintage pieces and reclaimed materials to design a magical kid's bedroom.
TWM: "How do you work to design a space that's as functional as it is fun?"
CH:  "I find the unusual and use if for the ordinary. For example, I'll get old doors and turn them into a headboard — or turn a big wooden cable spool into a nightstand.
TWM: What's trending now in kids' bedroom design?"
CH: "Themed rooms. And that's where Round Top is really fun. If kids are into fishing, you can find an old boat and turn it into a bed. Or if kids are into camping, you can take a tee-pee and turn it into a canopy. Even an old car door can be used to create a headboard."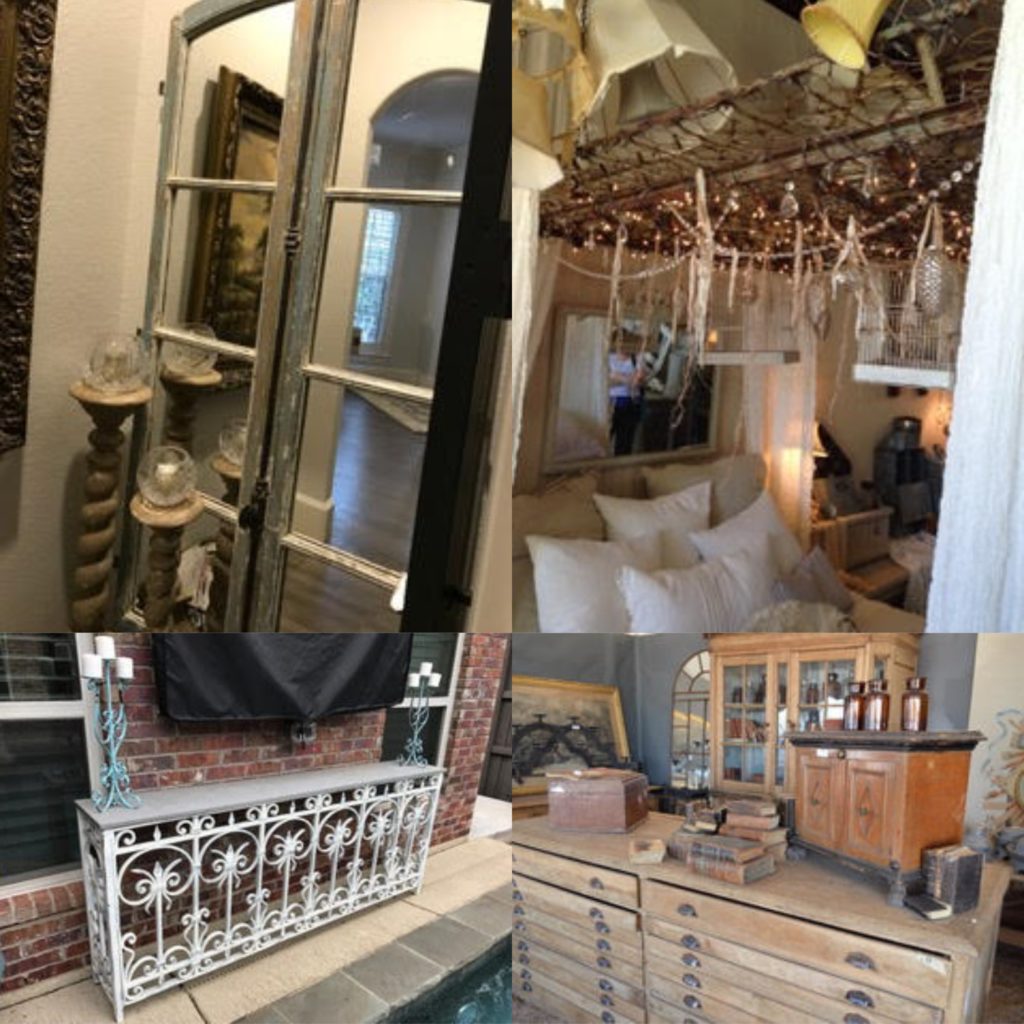 TWM: "Can you design a kid's room like this on a budget?"
CH: "Everybody can do something on different scales. The nice thing about Round Top is that it's like a huge flea market. Another person's junk is another person's treasure. You just have to have the vision to turn it into something extraordinary —and that doesn't have to carry a big price tag. For example, an old wagon wheel can be transformed into a chandelier for about $100."
For a quick and easy creative project that won't break the bank, Cassandra tells us how to put magic in a Mason jar.
Five Steps to Creating Magic
ONE – Find a wide mouth Mason jar. I like to use a tinted jar, one with a painted lid or just an old vintage one with dirt and rust.
TWO – Place battery operated micro string lights inside the jar.
THREE – Using double-sided tape, tape the battery pack to the lid of your mason jar.
FOUR – Screw on the lid, and make sure your lights are switched on.
FIVE – Now, enjoy! You've created a fairy jar or trapped lightning bugs. Either way, it makes décor for a boy or girl's room and can be a great nightlight!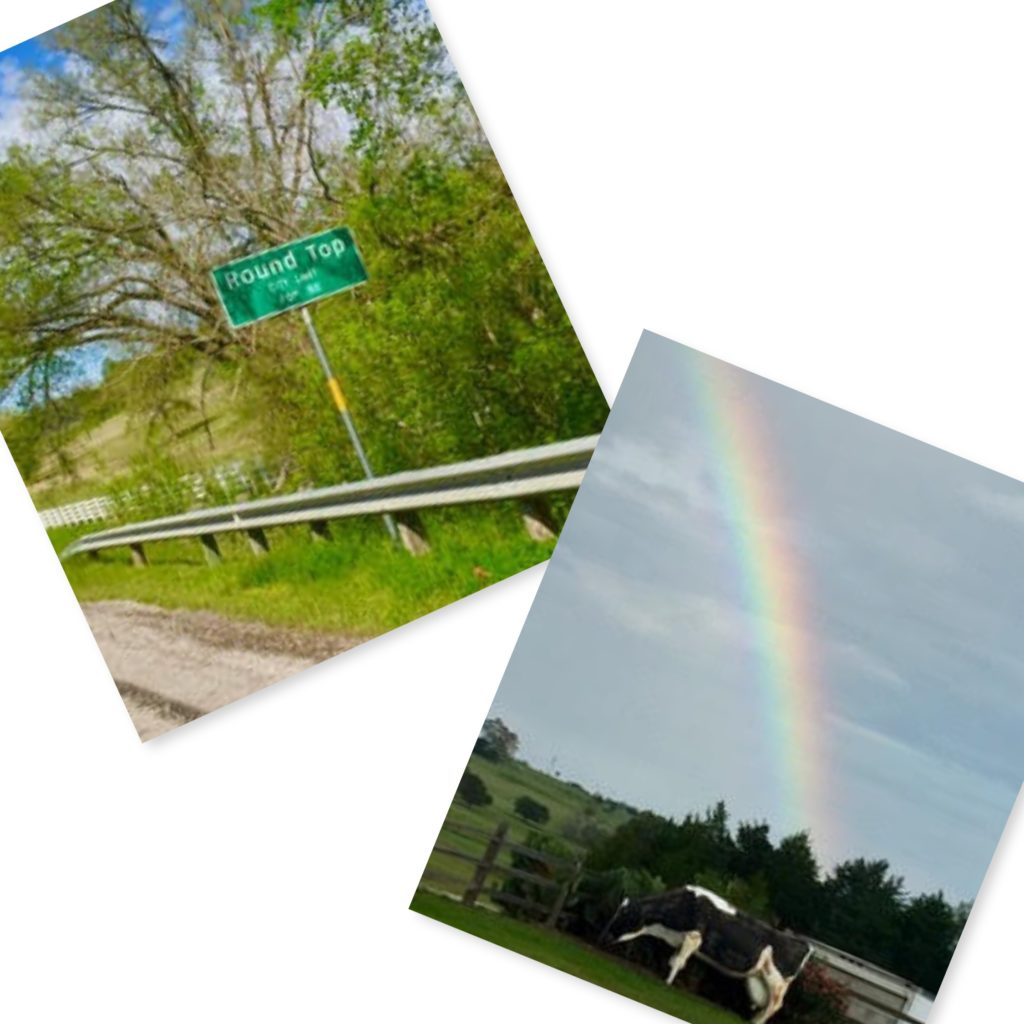 Want to create some magic of your own? Text or email Cassandra while she's at Round Top this week and she'll do the hunting for you. Or wait and see what treasures she brings back to the Fort. Reach her at 817-714-8915 or at cassiefish@mac.com.
And follow her all weekend at https://www.facebook.com/groups/shoproundtop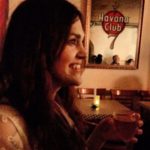 For more than a decade, Sarah Angle has worked as a Texas-based writer. She began her career as a daily newspaper reporter and photographer, and now splits her time between journalism and marketing communications. Since starting her own freelance writing business, Sarah has worked for brands such as: Frito-Lay, RadioShack, Dairy Queen, Honda, Sid Richardson Art Museum, Samsung, and Pizza Inn. As a journalist, her work has been published in the Washington Post, Boys' Life magazine, Texas Observer, Fort Worth Weekly, The Dallas Morning News, and 360 West magazine. In 2014, she won first place from the Association of Alternative Newsmedia for her feature story "From the Land of the Lost." The following year, she earned a fellowship from the Investigative Reporters and Editors organization and became a board member for the Society of Professional Journalists, Forth Worth chapter. Currently, she teaches in the School of Strategic Communication at TCU. Sarah lives in Fort Worth with her darling daughter and a house full of books and mid-century modern décor.