I have a major girl crush, y'all!  No shame in admitting it either, because once you hear about her AMAZING opportunity, you might have a crush on her, too.  Her name is Ashton Theiss. She is a lovely 25 year old woman from our hometown of Fort Worth, a successful real estate agent, and she is participating in Season 29 of The Amazing Race, which is scheduled to premiere this Thursday, March 30th.  Not familiar with this reality show?  Here's the gist, according to Wikipedia: "The Amazing Race is an American reality competition show in which typically eleven teams of two race around the world.  The race is generally split into twelve legs, with each leg requiring teams to deduce clues, navigate themselves in foreign areas, interact with locals, perform physical and mental challenges, and vie for airplane, boat, taxi, and other public transportation options on a limited budget provided by the show.  Teams are progressively eliminated at the end of most legs, while the first team to arrive at the end of the final leg wins the grand prize of 1 million dollars."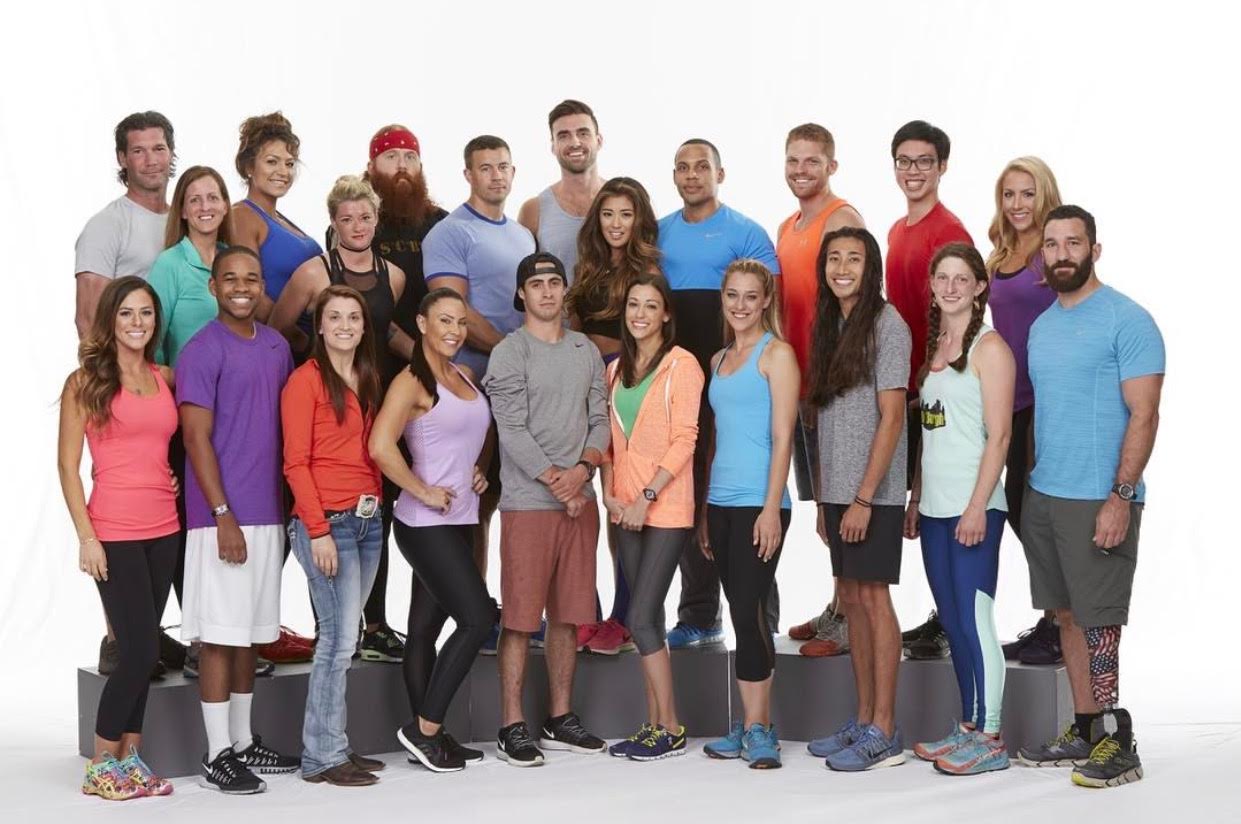 According to Ashton, one change about this season is that no one knows who their partner will be until they get to the START line!! (gasp!)  In the past, teams of two already knew each other, whether they were siblings, close friends, spouses, etc. I had the privilege of speaking with Ashton over the phone as she was traveling across country with a close friend.  She willingly admitted that not knowing who her partner would be was a huge stress.  Everyone there came from different backgrounds, and there were a variety of personalities. There are a lot of unknowns in this race!  I personally cannot imagine doing something like The Amazing Race, so it was a thrill to get a "behind the scenes" look at how someone would prepare for such thing!!
Me:  What made you decide to pursue The Amazing Race?
Ashton:  I've always been such a Wunderluster.  I like traveling, not vacationing.  I like to go and experience a place and new cultures.  I think there is so much to be gained from traveling, and it enriches you as a person.  So, this is truly the most incredible once-in-a-lifetime opportunity to see the world in a completely unique experience.  It was a no-brainer for me!  I knew that this was something that would be at the top of my life-experience list. Whenever the opportunity presented itself, I took it and ran with it and I was determined that I was going to be able to do this!  It was truly a dream come true.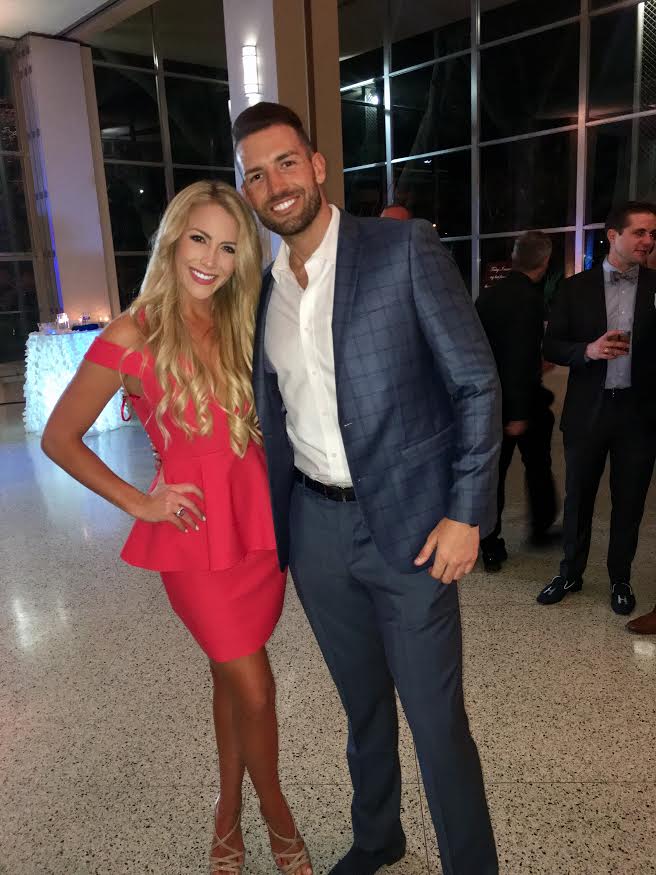 Me:  How did this opportunity get presented to you?
Ashton:  My friends Josh Ahern and Tanner Kloven, live in the DFW area and were "Team Texas", from Season 27.  They told me about their experience and Josh was the one that encouraged me to pursue it, so I reached out to the show and said that I was interested, and then everything went from there!
Me:  What kind of training did you do to prepare for the race?
Ashton:  The moment I found out that this was even a possibility, I started training.  I trained in a way that I've never trained before.  I competed in pageants for a long time, so I've always been very disciplined about training.  I trained with a 45-pound weighted vest and would run the bleachers at the TCU stadium.  I was kickboxing, boxing, doing high intensity interval training.  I ran soooo much, trying to build up my endurance!  I was doing things that would confuse my body because I didn't know what kind of challenges I was going to face, so I had to be prepared for whatever it was, physically.  I feel like I did a really good job about being physically ready for it.  I probably could have done more running/cardio because there was WAY more running than I thought there was going to be, and whenever you have a 25-pound pack on your back at all times, it's a little bit harder to pick up that momentum whenever you're trying to get from one point of the leg of the race to the other.
Me:  Tell me about how you packed for something like this?!
Ashton:  You don't get a packing list going into this.  Basically, they say, "Pack for any location in the world.  Any sort of climate, and sort of weather, and sort of experience.  You pack for that and whatever you think."  (Me:  WHAT?!!!!) That's ALL they tell you.  So, I had to really think creatively about what in the world I was going to possibly need because I had no idea what kind of situation I was going to be in.  Besides clothes, I packed a ton of protein bars because you're basically on your own for food the whole time.  I packed an alarm clock (which had batteries), so that I made sure I woke up on time every day.  I wasn't allowed any kind of technology.  I also packed a flashlight, a compass (very important), a notebook to take notes.  Those were the biggest items that people might not think of that were lifesavers for me!  I watched several YouTube videos on how to pack effectively and reduce the weight.  I spent probably 5 hours in REI checking out different bags, and then once I had all the things I would be taking with me, I brought my pack back into REI to have them show me the best way to put all my things in it.  I had that thing PACKED DOWN!  25 pounds was probably more than I should have had, but I didn't feel like there was anything that I was missing while I was out there.  I feel like I took care of everything.  I studied really hard for awhile and took myself through different scenarios to make sure I was prepared for anything that might come up.  I am a planner, and there were lots of things I knew I couldn't control, but I could control the gear I was taking that would be able to help me, and a lot of it did.
Me:  What were some of your biggest fears going into the race?
Ashton:  "I really only have one phobia and that's of snakes, so that was my biggest physical thing I was scared of.  But in regards to the race, my biggest fear was who I would be partnered with.  This is a TEAM competition, not individual.  I knew what I brought to the table and wanted someone who would bring that or greater value to the table."
Me:  What were you most exited about?
Ashton:  "I was most excited to see parts of the world I haven't ever been to.  I wanted to EXPERIENCE the places and cultures, not visit.  I can say that definitely happened."
Me:  You mentioned not being allowed to have any technology.  Does that mean you had not contact with friends or family throughout the race?
Ashton:  "I did not speak to a single person from home the entire time I was gone.  I had no idea how hard being separated from my support system would be."
Me:  How has being a part of this experience shaped you?  What are some lessons you  have learned about yourself?
Ashton:  "I can honestly say I know myself better than I ever have.  This experience pushed me beyond my limits and showed me what I'm capable of.  It gave me thicker skin, more resilience and determination like never before."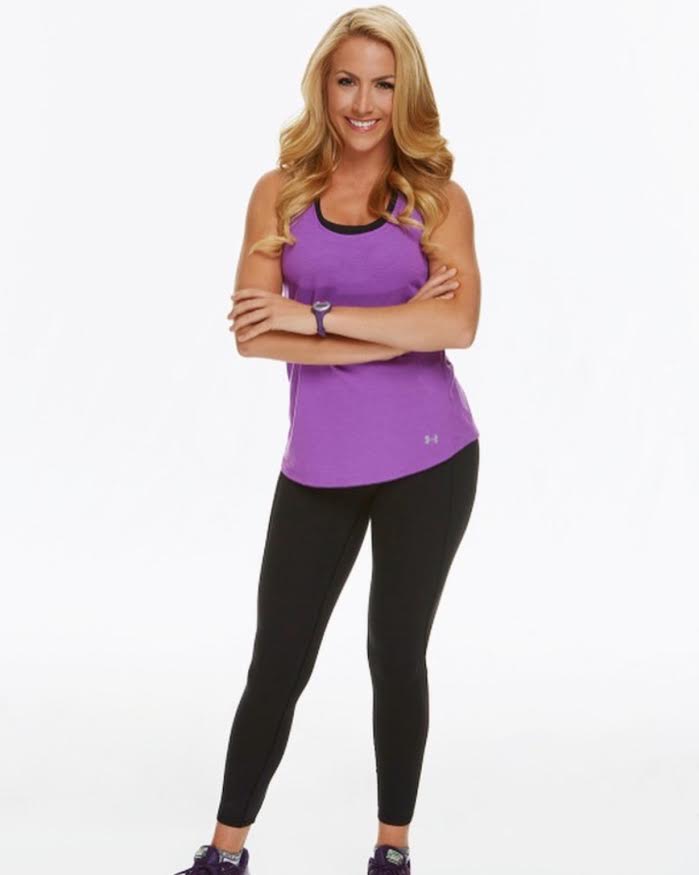 I loved speaking with Ashton and getting to hear her heart about all that she went through in preparing for such an adventure of a lifetime.  It's stories like hers that should encourage all of us to realize our own potential.  Too many people become complacent. Often times, they don't push themselves, due to fear of failure or not believing they're worthy enough to even try.  Perhaps Ashton's experience will encourage you to create your own adventure?!
Be sure and watch the season premiere of 
The Amazing Race
on Thursday,
March 30th,
to cheer on our local competitor, Ashton Theiss!!!
Blessings and Health!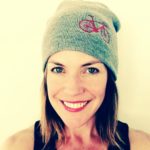 Jennifer Kieta
is a native Texan, born and raised in Houston. She graduated from Texas Tech University and has lived in Fort Worth since 1996.  Jennifer worked as a Child Life Specialist at Cook Children's Medical Center for 9 years before becoming a full-time mommy to her two daughters. She currently serves as a worship leader alongside her husband at Christ Chapel Bible Church.  In the fall of 2014, Jennifer started training and soon became a spin instructor for Zyn22, a boutique spin studio here in Fort Worth.  Her love of and belief in taking care of your mind, soul, and body has always been a priority, and she looks forward to sharing that love with her community!