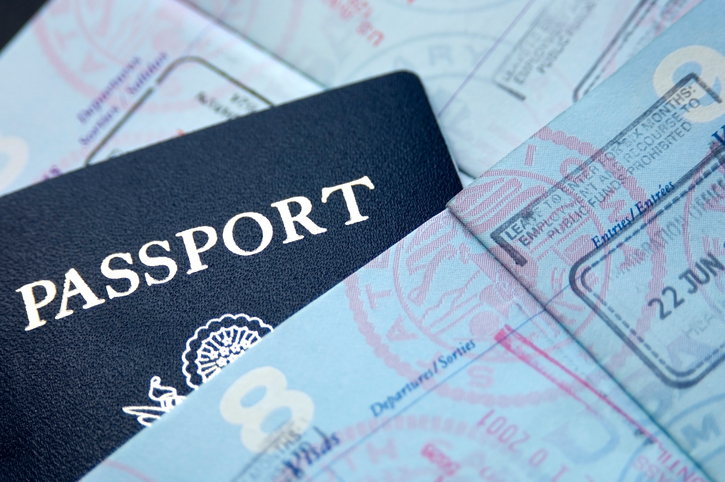 We are planning a trip to Italy, and three of my children need their passports renewed.  Even though their father was present getting the initial passports, they still have to have both parents present for the renewal (or one parent needs to get a notary to sign the form that gives the other parent permission to go ahead and get the passport without the other one).  I had all the forms filled out for each of the boys with their expired passports and birth certificates ready to go and the forms ready for my husband to get signed by a notary so that I could take the boys after school one day. Well, he was having trouble getting away from work to get the forms notarized.  Time was ticking, and if you go to the passport information website, here, it gives you the turnaround time for getting your passport back.  Now we had to move, and at this point needed to get the passports expedited.  I was tired of putting this off, so on a Saturday I suggested we just take them together.  This experience led me to write this article.  There is information I wish I had known that I'd like to share with you.  Let's just start by saying getting a passport to travel can be as bad or worse than going to the Department of Moter Vehicles.  Here are some clues on how to make it as easy as possible!
If you can't tell, my husband and I aren't very good at planning ahead.  I have had to go get a last minute passport at the actual passport agency before, but you have to be able to prove that you're leaving the country in a few weeks to be able to get that appointment.   Based on the website turnaround time, we were going to be okay just going to a standard passport-issuing facility.  So, early one Saturday morning, we decided to go. We looked online, and the only passport offices open on Saturdays were some post offices and the downtown library.  The website said our post office opened at 8 am, so we hurried and got there at 9.  When we arrived, we found out they actually don't open till 9, which was fine because that's about when we arrived; just note the website was incorrect.  Around 9:15, all the families that were there signed up on a list; that was the order they called for your turn.  We put our name on the list, and then waited and waited.  The boys were getting rowdy, so I suggested that we drive over to the other post office that was on the website and see if there was a wait there.  By the time we got over there, that facility was full of people.  The women working at this post office said there was NO WAY they would get to me that morning.  They closed at 11:30 am, and she didn't think they would get through all those already waiting by then.  So we drove back to the place where we were already on the list.  I went in to check and see how much longer it'd be and realized this wasn't going to happen quickly.  I sent my husband and children for coffee while I waited there.  They came back with the coffee, and I told them they had plenty of time to go get doughnuts.  I also told them to get a box for the people who work there too.  So, they came back bringing doughnuts for all.  Well, this made everyone happy, but the line did not move any faster.  The post office employees were honestly doing the best they could.  Many times, people came in trying to get on the list and were turned away.  My husband took the kids outside to burn off energy, but they were having a really hard time.  Meanwhile, I made friends with another girl waiting, and she informed me that she went to the downtown library the previous Saturday, and it was even worse.  She waited hours and ended up leaving it was so bad.
What I have learned from this experience and from my previous passport experiences is the best option is to go with your significant other during the week.  There are so many more agencies open that the lines aren't nearly as long.  I've been to the downtown station, which was not a long wait, but the parking and finding the office wasn't as easy as the Tarrant County Clerk Southwest Sub-Courthouse.  If you or your husband both can't take a day off work during the week, get one of you to give the other permission to go without you.  With this form notarized, only one parent has to go.  If neither one of you can get off on a weekday, then be prepared to wait.  Take turns waiting in the facility while the other parent can take the kids outside to burn off energy. Bring them a book to read or an Ipad for entertainment.  In the end, we spent THREE hours at the post office.  The only thing that kept me sane was visions of Venice in my head.  Don't forget to bring everything with you.  I can't imagine waiting all that time and finally getting your chance only to be turned away because you forgot a form.
Here's a list of everything I brought with me for the children's renewal:
Each applicant needs this Form
Expired passport book and/or birth certificate (I brought both to be sure)
A passport picture (some facilities can take this photo for you but check on the website; don't assume that the one you go to will!)
Both parents have to show their drivers license, and they will make a copy of them for you.
The checkbook
The website is very good at taking you through the forms you need in a step-by-step way.  If you need to get a passport, Here is the link to get started.
I hope this information helps save you some time.  Let me know if you have other suggestions in the comments on the website! I'm sure other families will appreciate it as much as I do.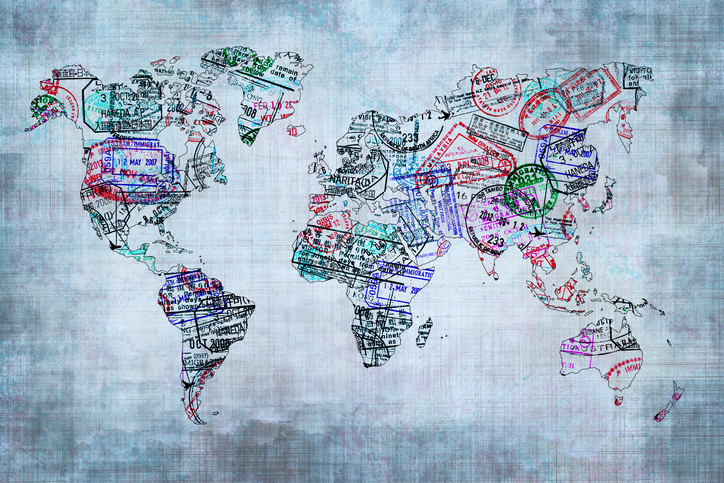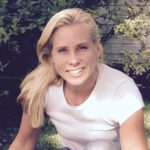 Tricia Schniederjan is a Fort Worth girl born and raised. Tricia is a runner, scuba diver, snow and water skier, hiker, and kayaker.  Her love of exploring has taken her on many adventures with her 5 children which has led to her becoming an expert at traveling with children. She is a UT Austin graduate, an optimist, a peace keeper, and an enjoyer of life.