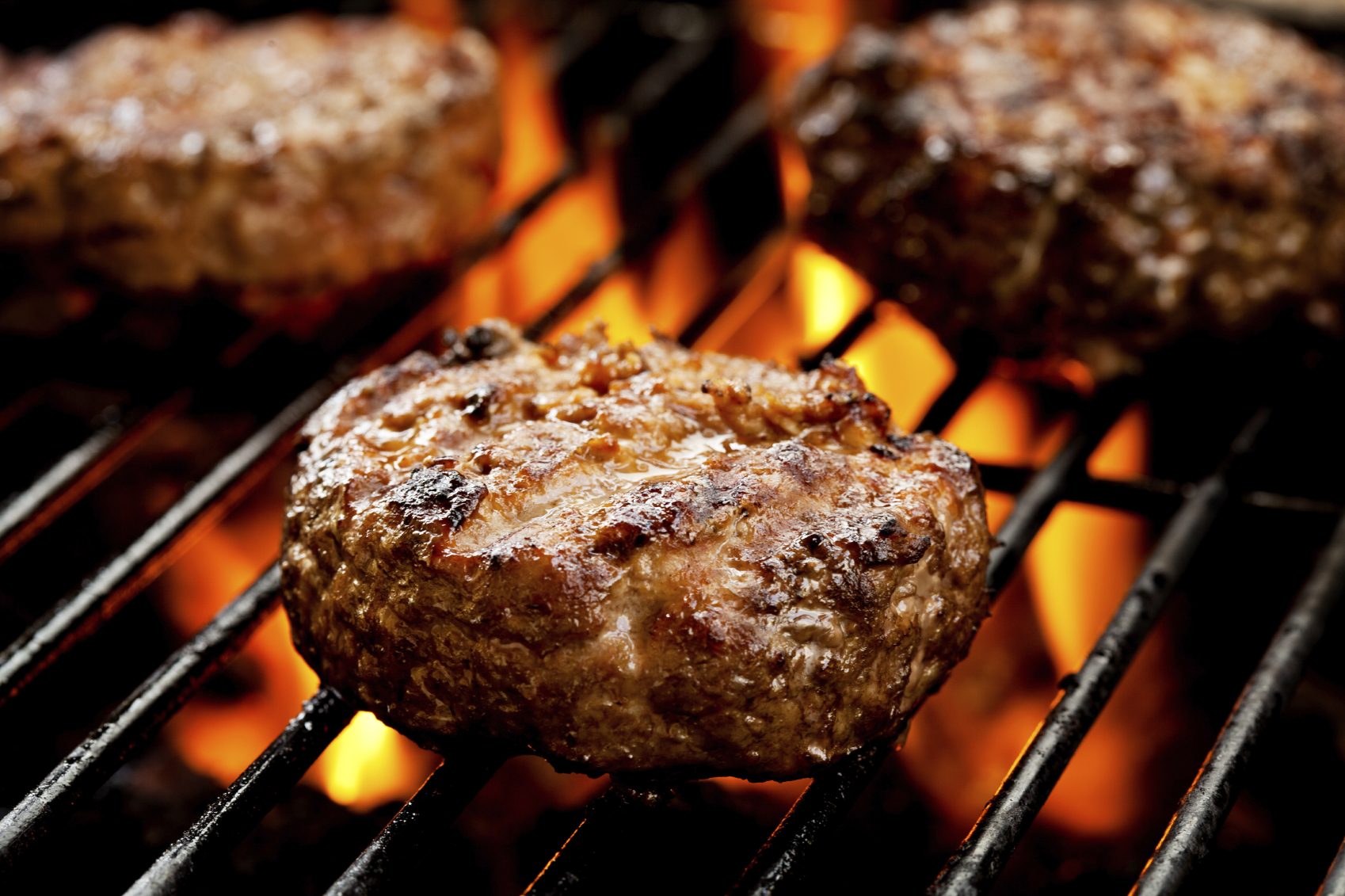 I love cooking on a grill. I've done a lot of it over the years, and I feel like I've figured some things out. While I won't claim to have mastered anything, I'm confident in my ability to turn out pretty decent steaks, ribs, chicken, wild game, even fish. However, one thing has eluded me for years – a really great backyard burger. Until now.
The simple fact is it's all about the meat, and more specifically, how you handle the meat. More about handling in a minute. First, let's talk about the meat itself. I know we're all trying to watch our weight and trim the fat, so to speak, but if you want really great burgers, you're going to need to embrace the fat. Don't buy lean ground beef for your burgers; it just doesn't work out that well. Get the 80/20. The fat will keep the meat moist while it cooks and improves the flavor. In fact, if you really want to do it right, have your butcher rough grind the meat for you, but stick with an 80/20 fat content.
Now that you have some yummy ground beef on hand, you need to form your patties. Do not let your beef come to room temperature first, you want it as cold as possible while you're handling it. The reason for this is the warmth from your hands is going to start melting the fat, and you don't want that. If the fat starts to melt, it will render out too quickly when you're cooking it. So, don't over-work the meat.
Pull off a hunk of ground beef and quickly form it into a 3/4″ thick patty. It doesn't have to be very tightly packed because we're going to sear it on the grill to help hold its shape. The other thing you want to do is use your thumb to put a divot in the middle of each patty. This will prevent your burgers from puffing up. While they cook the divot will fill in and you'll have a nice flat patty.  Once your patties are formed, put them back in the fridge for at least 30 to 45 minutes so the fat can congeal.
Fire up that grill and get it hot. Really hot. Burgers are not brisket – this is not a low and slow cooking process. When your grill is good and hot, you're going to take the patties straight from the fridge to the grill.
Now is the time for patience. Let the burger sear on the hot grill. If you turn the burger and it sticks to the grill, you need to slow down. Let it sear until it releases from the grill easily. Whatever you do, don't mash down on your patties with your spatula – you're just squeezing out the flavor. When the meat is getting close to done, add liberal amounts of kosher salt and pepper and slap some cheese on there. Cheddar is my go-to cheese for burgers, but I love blue cheese, Swiss, and smoked Gouda too.
Finally, let those patties rest at room temperature for 2 or 3 minutes so the juices can redistribute before you serve them on toasted buns. You did toast your buns, right?
Pro tip: Prepare all your toppings and have them laid out before you put the burgers on the grill. It's only going to take 10 minutes or so to cook the meat, and if you have your lettuce, tomatoes, onions, pickles, jalapeños, and bacon ready to go beforehand, you'll be able to serve your burgers hot which is without doubt the best way to eat a burger.