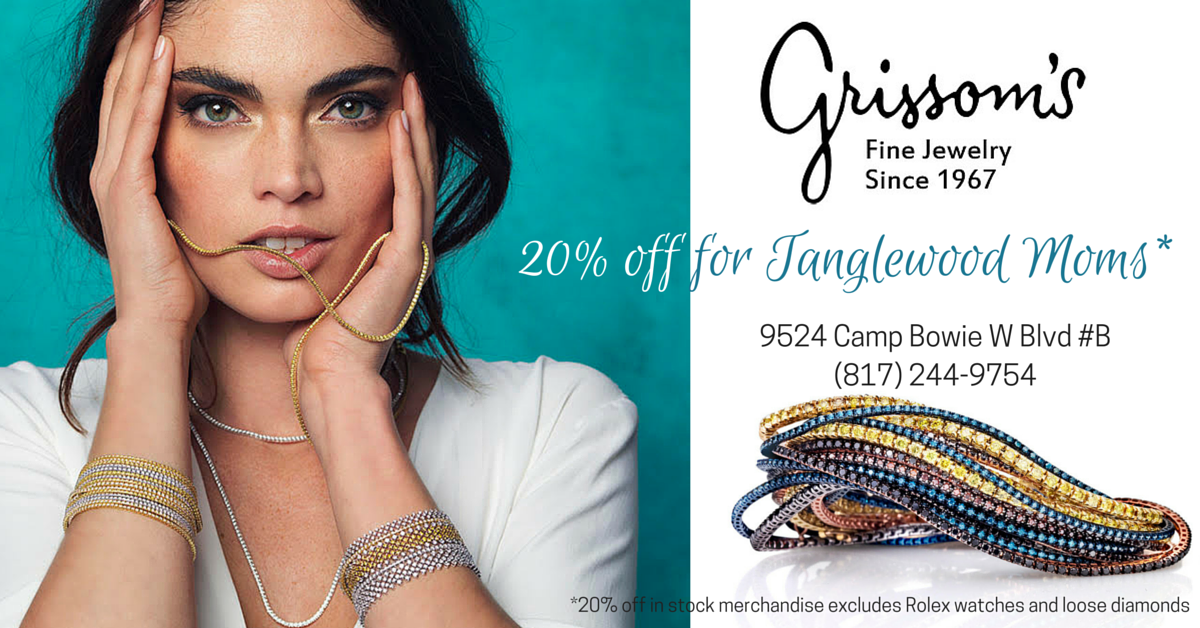 In 1914, Woodrow Wilson signed a proclamation designating the second Sunday in May as Mother's Day, a national holiday to honor mothers. Here we are, 102 years later, and to continue to honor the mothers in our lives, I've pulled together some ideas to help show your appreciation to your wonderful mother.
Jewelry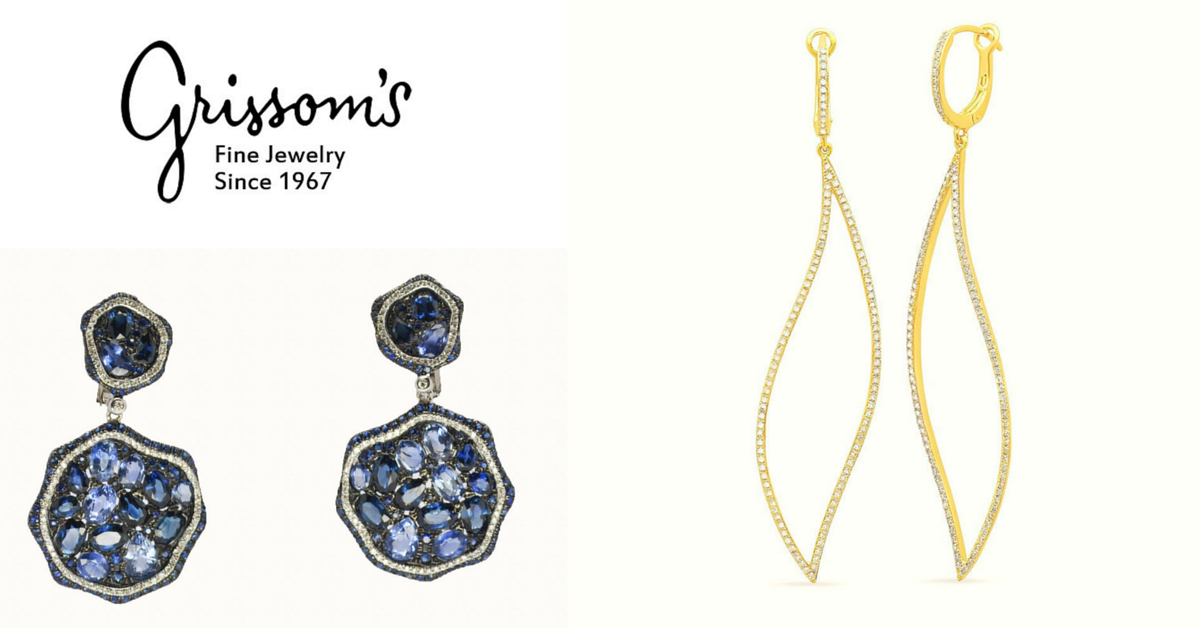 Rings, necklaces, or earrings – there are so many options! You can't go wrong with a gift from Grissom's Fine Jewelry.  They are one of the few locally-owned jewelry stores left in Fort Worth.  Grissom's carries the best quality jewelry and always has a wonderful selection of new and antique pieces. Many years ago, I went up there with my dad and found a really pretty antique diamond necklace for my mom.  It is a memory I'll always have, and it was the perfect present which she still treasures to this day.   Give that extra special mom out there a gift that will blow her away! She deserves it! From now until Mother's Day, Patrick Grissom is offering all Tanglewood Moms readers 20% off all in stock jewelry items!!! (Rolex watches and loose diamonds excluded.) Just mention you heard about this from Tanglewoodmoms.com, and the deal is yours!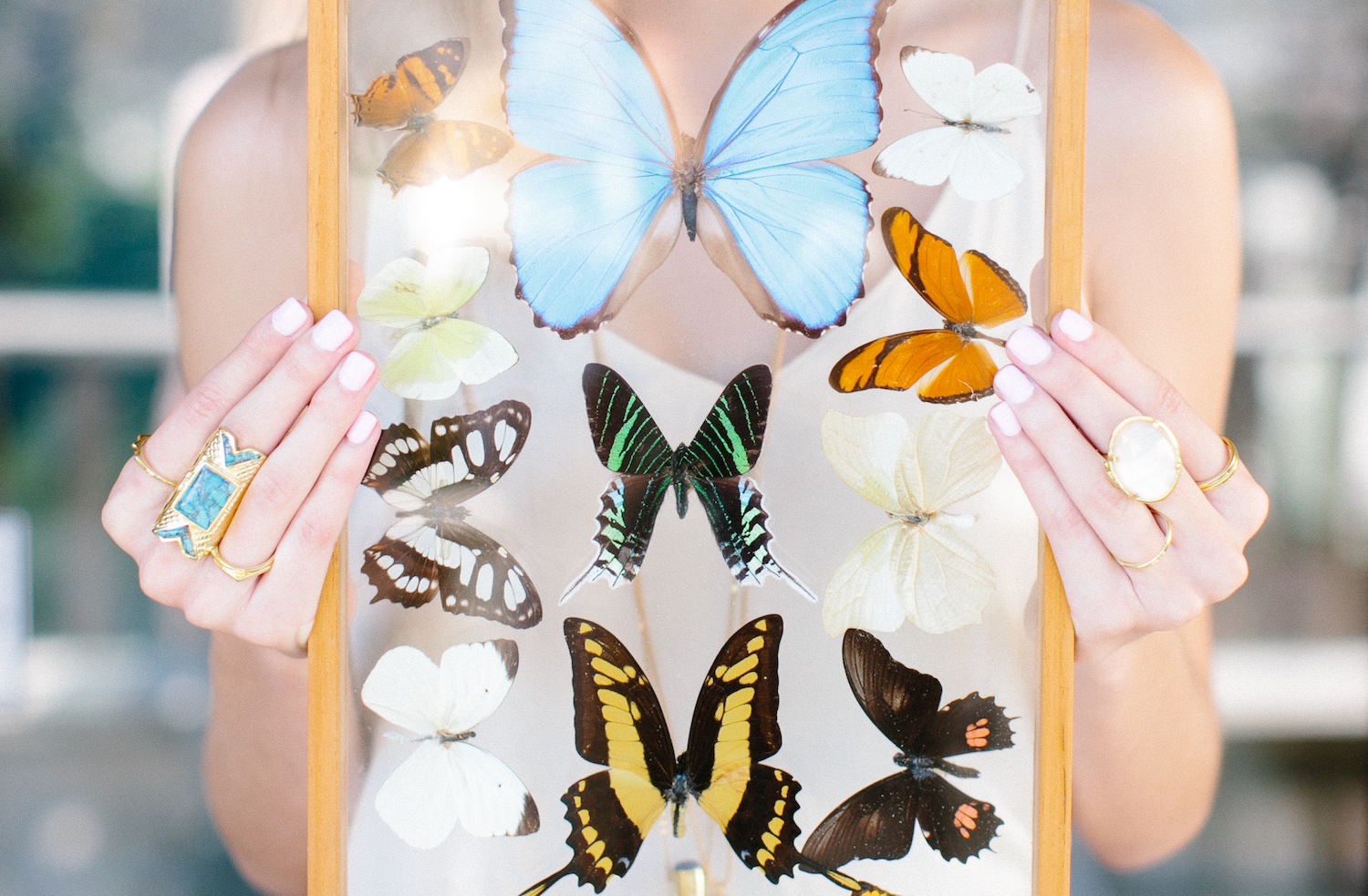 Another fabulous Mother's Day gift would be a gorgeous and thoughtful piece from Wishing Well! I was so happy to get my necklace at Christmas, and I have been eyeing a stunning turquoise ring lately.  I love the way the pieces open and close magnetically.  The charms really do keep your intentions close as a reminder of what is important to you.  Wishing Well is offering Tanglewood Moms readers this deal – enter the code MothersDay2016 at checkout for 50% off!
Handmade with Love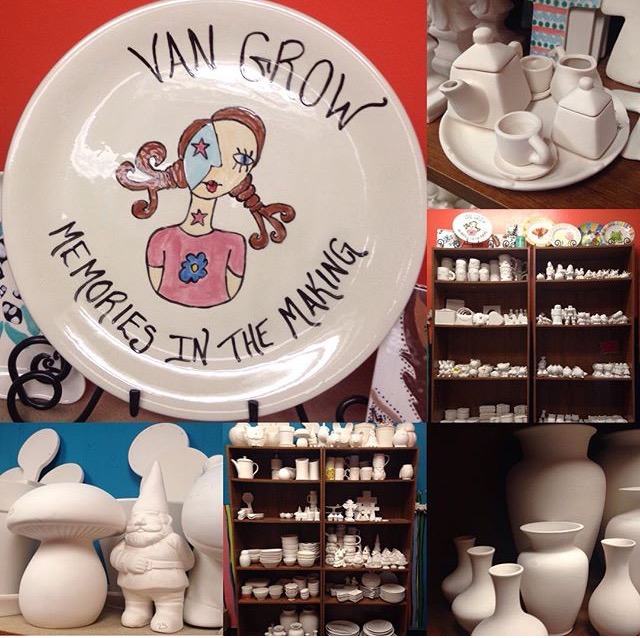 I like to take my kids up to Van Grow Art Studio and paint their sweet little hands and put them all over a serving platter or a large popcorn bowl.  The people who work there will help you, and I had them write a message for me on my piece, as well.  This will then need to be fired in the kiln, so it will take time. Don't delay! They have open studio in the afternoons from 12-6 and on Fridays. They are offering all of our Tanglewood Moms readers a Buy 1 Get 1 Half Off discount on Saturday, April 30, from 12-6 as well! The deadline to create is April 30th at 6pm to have your gift ready in time for pickup the Friday before Mother's Day.  Take advantage of this extra day and mention Tanglewood moms to get the discount! Follow them on Instagram @vangrow for future discounts and schedules!
Bags/ Totes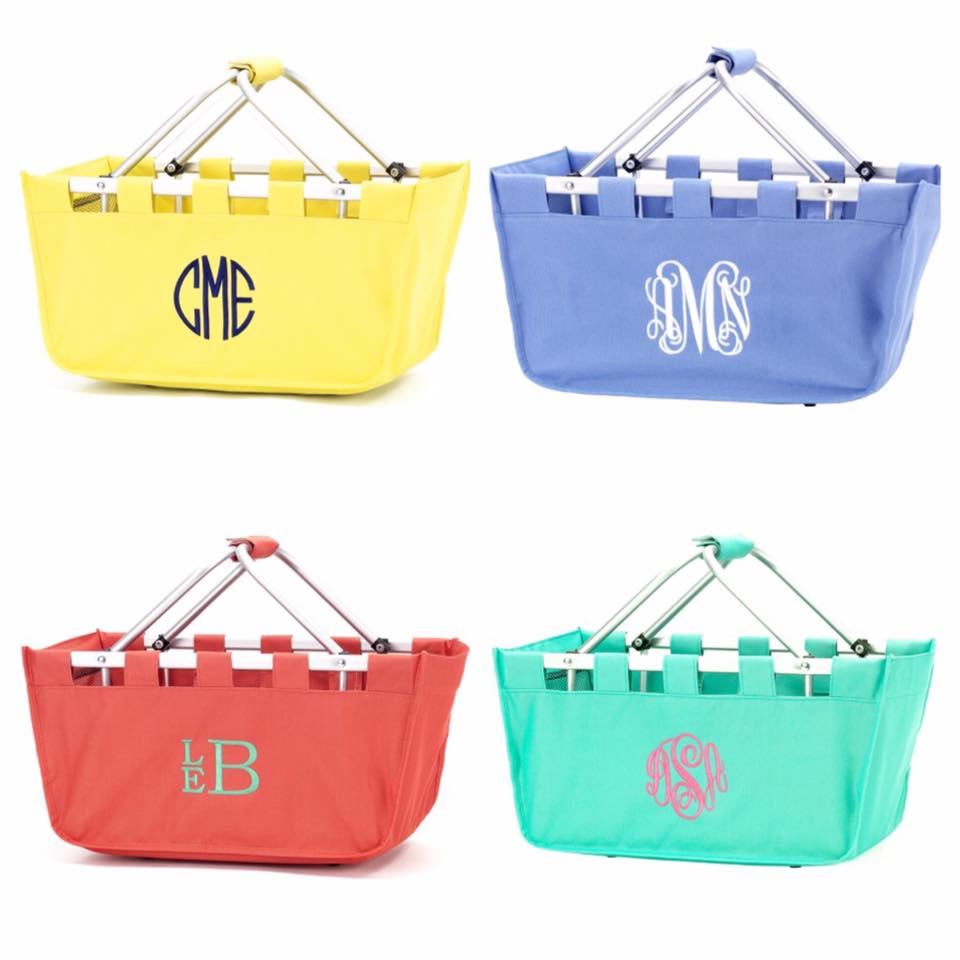 I saw this shopping tote on the Facebook Shop Small Fort Worth site and thought that they would be a perfect Mother's Day gift for a lucky lady!  They are usually priced at $38; however, right now they are on sale for $30, and the price includes the monogram!  Amanda Miller is selling these, and here is a link to her Facebook page – Miller's Boutique. If you want a monogram, you will need to order quickly to ensure arrival for Mother's Day!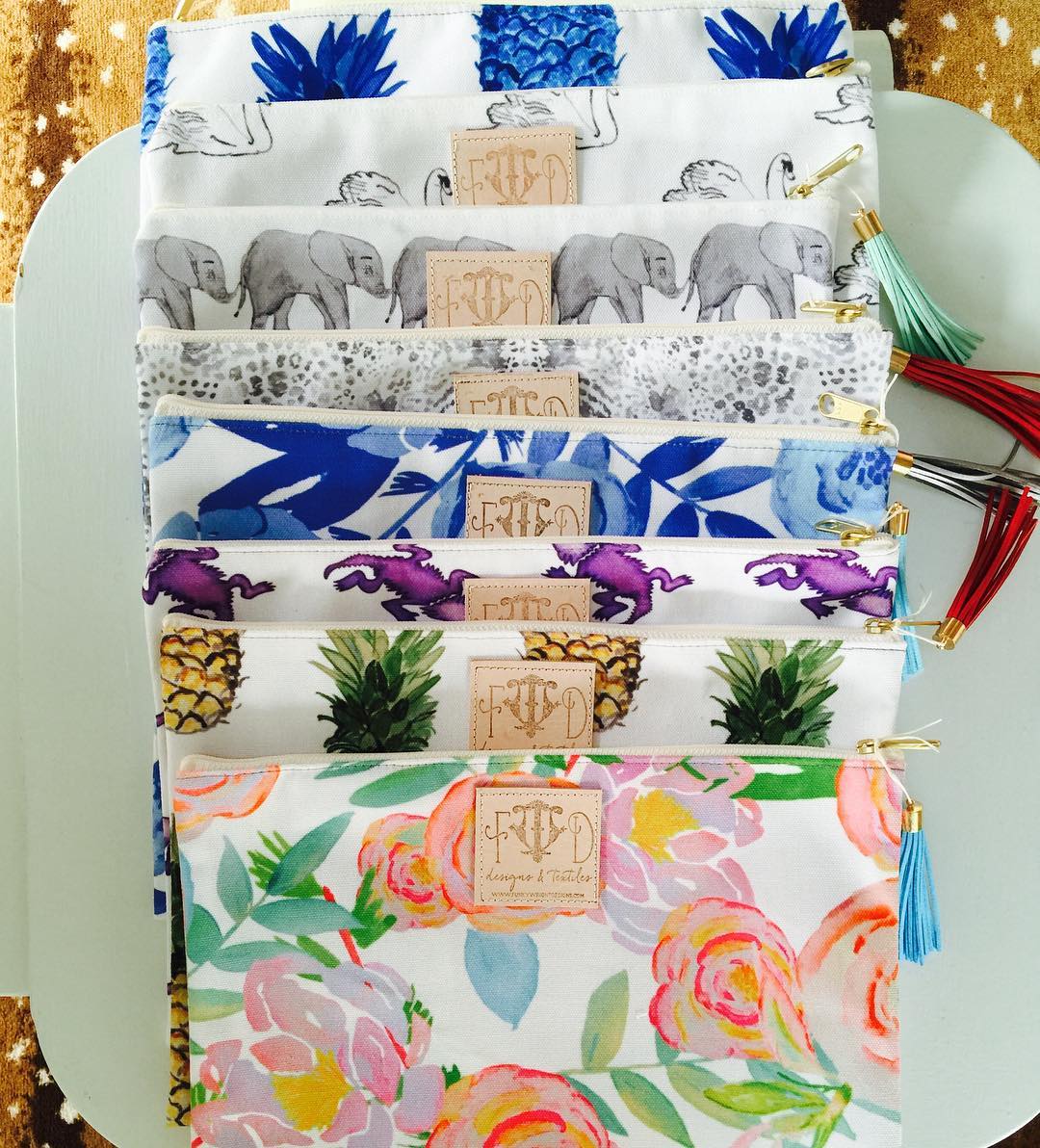 If you haven't seen Funky Wright Designs' gorgeous watercolor pieces, you have to check them out!  I love the soft watercolor paintings, and now it is on a clutch! I can take it with me everywhere.
Gift Baskets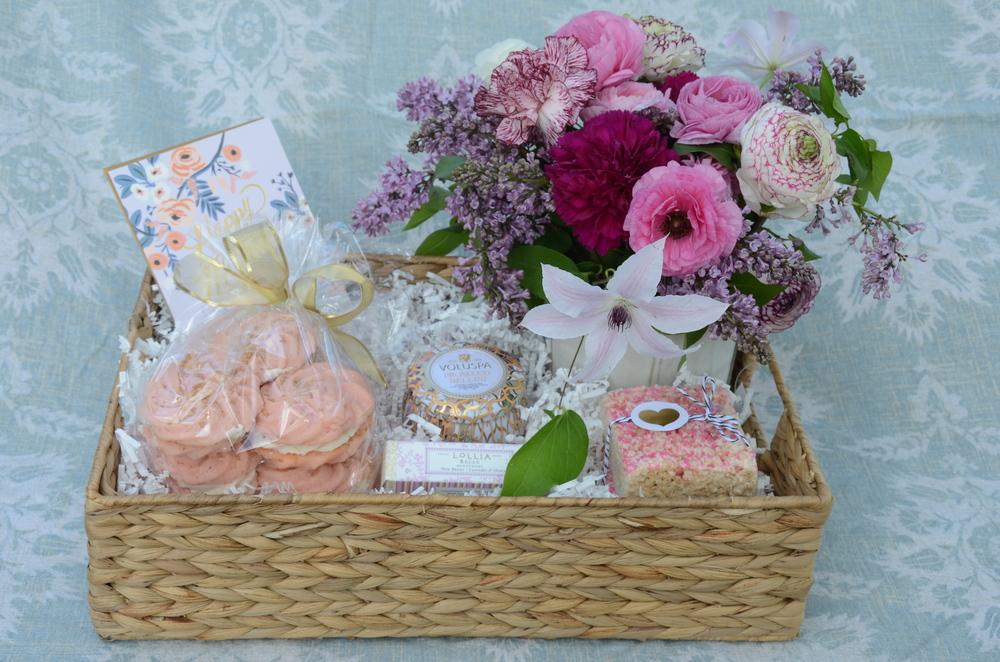 Hurley House has some beautiful and delicious Mother's Day Gift Baskets that are sure to please any mother on your list!  You can decide between the prearranged baskets shown on the Hurley House website, or they can customize one just for you! The Hurley House will also deliver; however, orders need to be received by Friday, May 6!  Call 817-343-4483 to place your order.
Flowers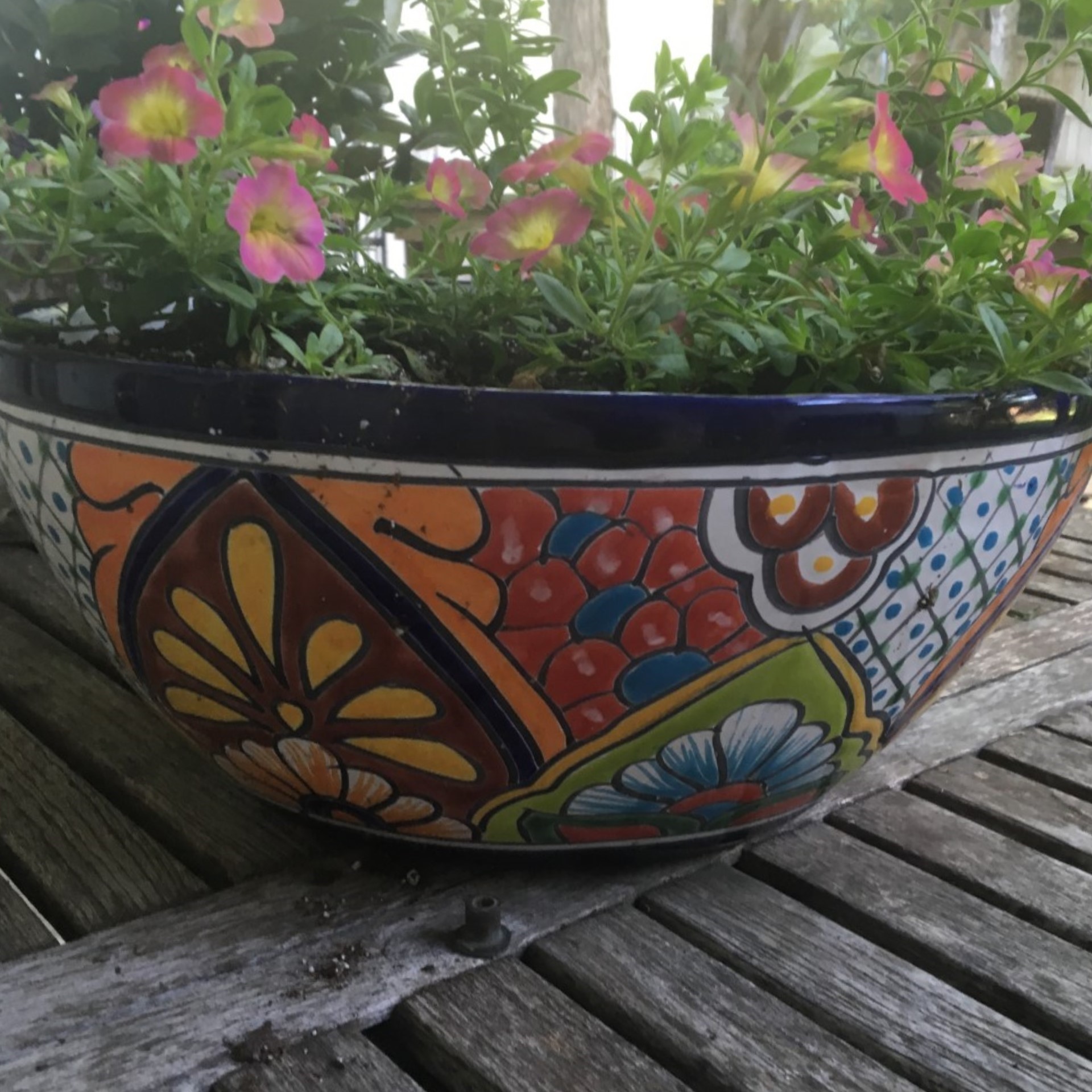 Who doesn't love flowers, either cut and arranged or growing in a garden?  If you take your children to Archie's Gardenland, you will find some beautiful options, and the great thing about these flowers is that they will continue to grow and be a reminder of this special gift that will last a long time.   I was there a couple of weeks ago and fell in love with the Mexican pottery.  Pick out one of these planters, grab a bag of potting soil, let the kids find some flowers, and you are ready with the perfect gift!
Gifts That Keep on Giving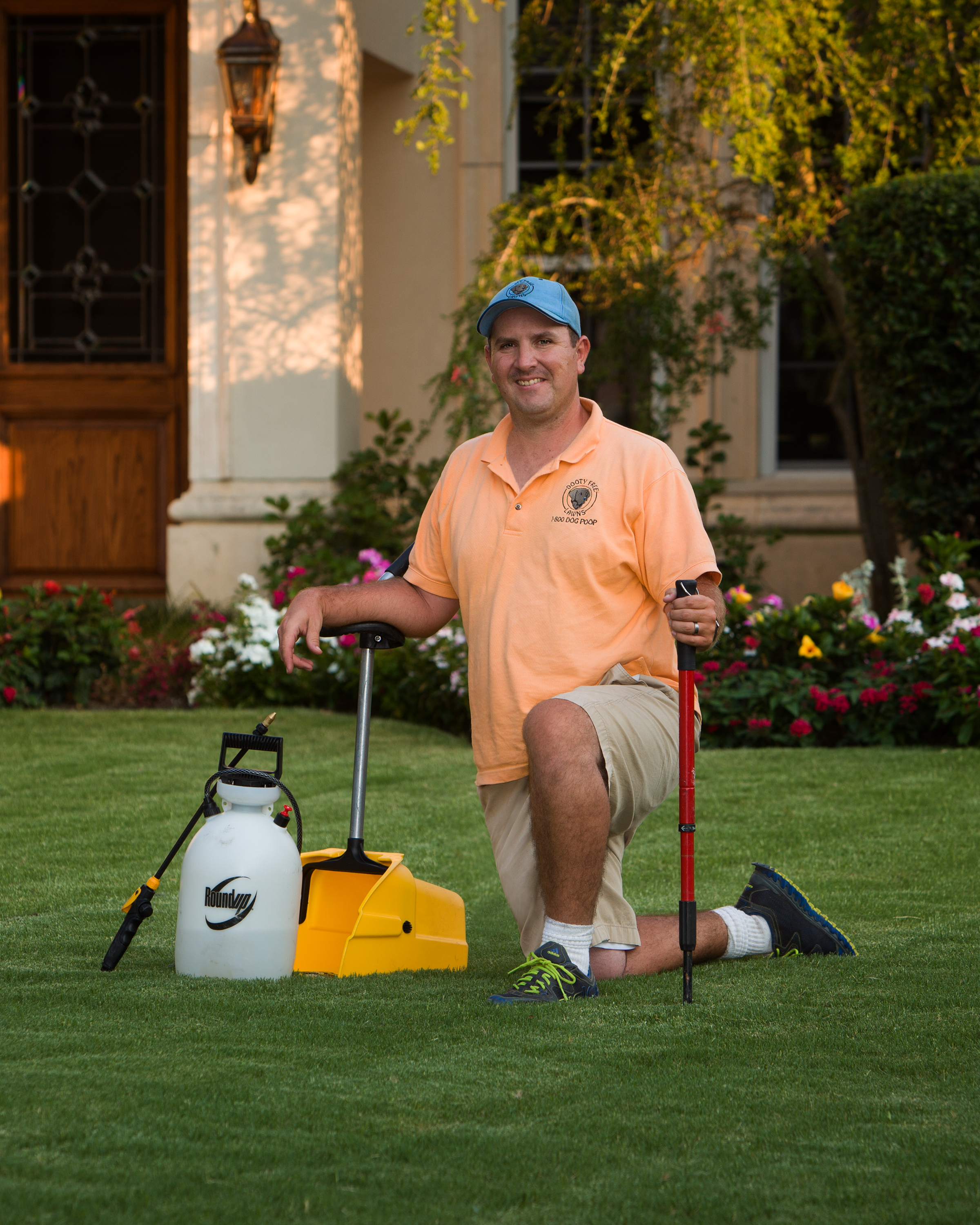 Dooty Free lawn service for a year!  With 2 dogs, my yard can get smelly, and if I don't keep it picked up, surely a foot is going to step in the mess. Yuck!  Dog-loving moms everywhere will appreciate this service! Call 817-269-9637 to make this happen.  The first 2 callers that say they heard about this through Tanglewood moms gets 1 month free!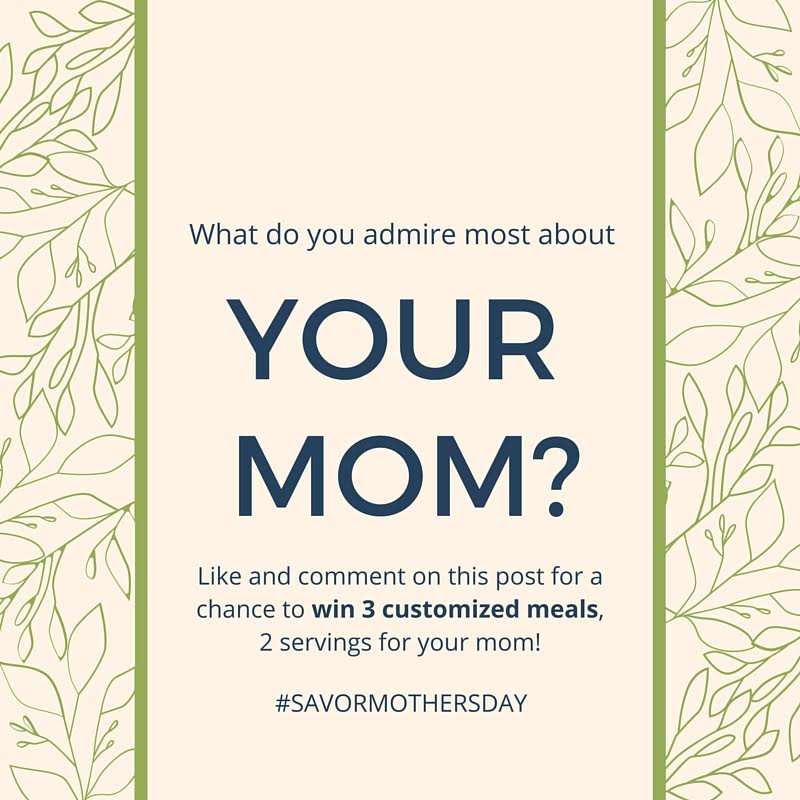 Savor Culinary Services!  Give your hard working mom a break in the kitchen!  Take the "What's for Dinner?" out of the equation.  This AMAZING gift will be truly one of the best things you could do for a busy mom! Savor is offering Tanglewood Moms readers a chance to win 3 customized meals!  Visit the Savor Facebook Page to enter.  They will announce the winner on Sunday, May 1st.  Good luck, everybody!
Hints for the Dads out There!!!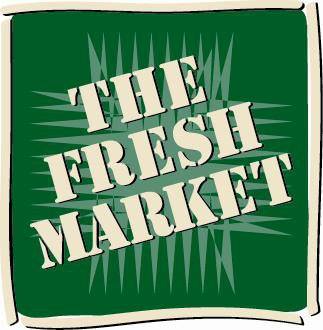 Make her day extra special by stopping into The Fresh Market and picking up some of her favorite breakfast items and a bouquet of flowers! Get the kids and surprise her in the park with a picnic. Or better yet, let her sleep in and help the kids deliver her a special breakfast she will never forget! The Fresh Market is offering Tanglewood Moms readers 2 dozen Mother's Day Roses for $25!!!
Being a mom is the hardest job there is, so celebrate them and enjoy your day! Happy Mother's Day everybody!
Tricia Schniederjan is a Fort Worth girl born and raised. Tricia is a runner, scuba diver, snow and water skier, hiker, and kayaker.  Her love of exploring has taken her on many adventures with her 5 children, which has led to her becoming an expert at traveling with children. She is a UT Austin graduate, an optimist, a peace keeper, and an enjoyer of life.